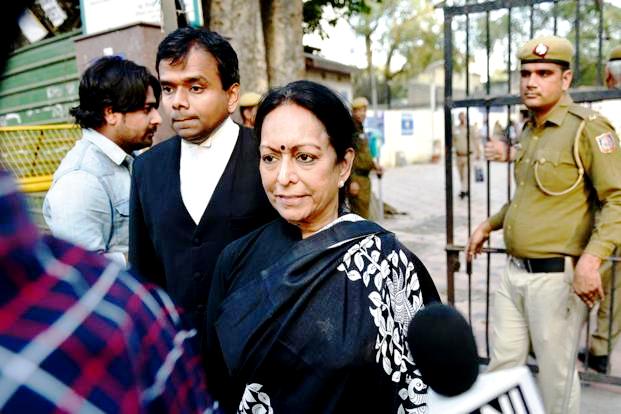 Nalini Chidambaram is a senior Indian advocate who practices law at the Madras High Court and the Supreme Court of India. She is the wife of the former Finance Minister of India, P. Chidambaram.
Wiki/Biography
Nalini Chidambaram was born in the year 1946 (age 73 years; as in 2019) in Chennai, Tamil Nadu. She received her primary education in Chennai from the Vidyodaya School and the Stella Maris College. She pursued Bachelors in Mathematics from the Madras University. Her father was a judge in the Madras High Court, and he motivated her to pursue law as a career. She did her Bachelor of Laws from the Madras Law College.
Physical Appearance
Height (approx.): 5′ 5″
Weight (approx.): 65 kg
Eye Colour: Black
Hair Colour: Black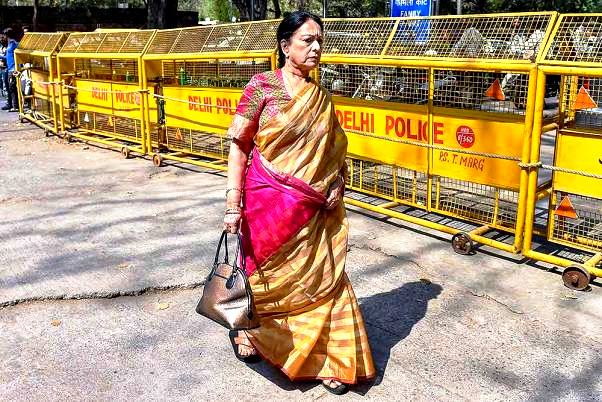 Family, Caste, and Husband
Nalini Chidambaram belongs to a Hindu Family of the Kongu Vellalar Caste (Vellalar Community). Her father, P.S. Kailasam, was a retired Supreme Court Judge. Her mother, Soundara Kailasam, was a Tamil Poet and an Orator. She has 2 sisters, Vimala Ramalingam (Elder; Paediatrician) and Padmini Sivasubramanian (Younger; Agriculturist). She has a brother, Sadayavel Kailasam, who is an Orthopaedic Surgeon.
Nalini met P. Chidambaram in the University of Madras in the Law Faculty, and she fell in love with him. They were of different castes, hence, both their parents did not agree to their marriage. Nalini and Chidambaram had to elope, and they got married on 11 December 1968. They have a son, Karti Chidambaram.
Career
After finishing her studies, Nalini wanted to practice law under a senior advocate. She approached many senior lawyers (including her uncle), but they all refused to train her. They stated that they did not want a lady junior. After her marriage, she, along with P. Chidambaram, approached a lawyer named Dr K.K. Venugopal. Initially, Venugopal was not interested to train her, but later, he agreed to train Nalini and Chidambaram together.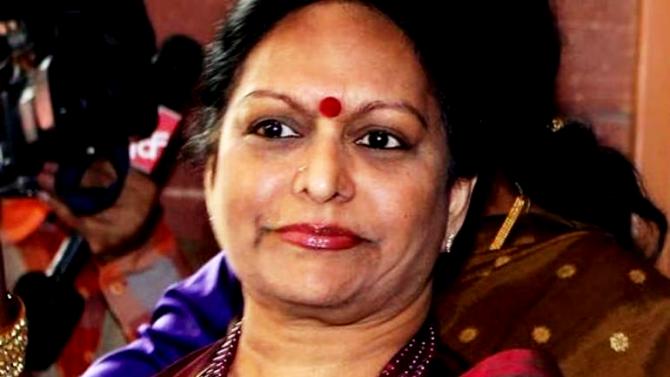 During her initial years, she was not very successful as a lawyer. She was distracted as she was newly married, and in a few years, she also had her son, Karti Chidambaram. She took a break after having her son, and then, she resumed her career. She worked hard, and she became a successful lawyer in a few years. In 1990, she became the first woman to be designated as a Senior Lawyer in The Madras Bar Association. 
Soon, she started practising in the Madras High Court, and later, she started practising in the Supreme Court of India as well. She specializes in cases related to income tax and finances. She likes to appear in writ petitions than in civil matters.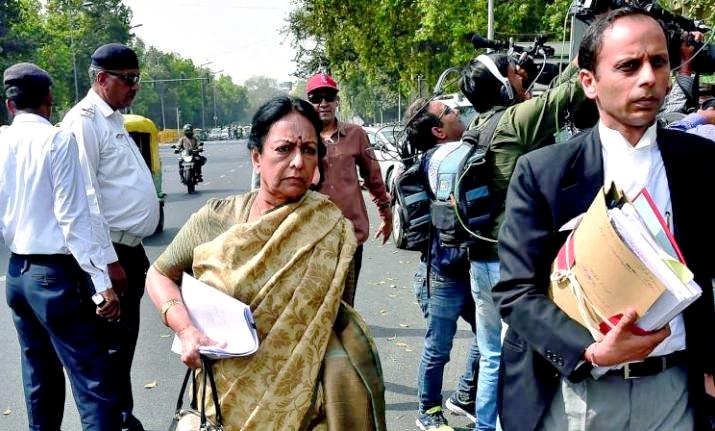 Nalini Chidambaram on her way to Court
Controversies
In July 1992, she invested in a company which was involved in the share market scam. Reportedly, she knew about the scam, and still, she invested money in it, rather than reporting it. It turned into a major controversy after it came to light. P. Chidambaram had to quit as the Minister of State for Commerce due to this controversy.
In 2005, she was appointed as a senior legal counsel to the Central Board of Direct Taxes (CBDT). Many political leaders raised the issue of her appointment in the parliament, stating that the appointment fell directly under P. Chidambaram's ministry, and he used his influence to get his wife appointed. The opposition also demanded her resignation from the post.
On 21 September 2014, the CBI named Nalini in the "Sharda Chit Fund Scam". It stated that a payment of 1.40 Crores INR as legal fees to her by the Sharda Group was under examination.
On 11 May 2018, under the Black Money Act, the Income Tax Department filed a charge-sheet against Nalini Chidambaram. The charge-sheet accused her of not disclosing her property in the UK worth 5.37 Crores INR.
On 11 January 2019, the CBI filed a charge sheet against her, and she was summoned by the ED, for her involvement in the "Sharda Chit Fund Scam". She had allegedly accepted a bribe of 1.40 Crores INR from the Sharda Group of Companies to counsel them on how to siphon money. Reportedly, she entered into a conspiracy with Sudipta Sen (Proprieter of the Sharda Group) and others with the intention of cheating and for misappropriation of funds.
Address
16, Pycrofts Garden Road, Chennai, Tamil Nadu
Car Collection
Nalini Chidambaram owns a Toyota Innova (2012 Model)
Assets/Properties
Cash
Bank Deposits
Jewellery
1437 gms Gold worth 39.17 Lacs INR, 52 kgs Silver worth 20.46 Lacs INR, and Diamonds of 76.61 carats worth 22.98 Lacs INR
Agricultural Land
worth 2 Crores INR in Karnataka
worth 14 Lacs INR in Sivaganga, Tamil Nadu
worth 21.45 Lacs INR in Sivaganga, Tamil Nadu
Commercial Building
worth 45 Lacs INR in Sivaganga, Tamil Nadu
Residential Building
worth 4.04 Crores INR in Sivaganga, Tamil Nadu
worth 16.05 Crores INR in Jor Bagh, New Delhi
Facts
Her mother, Soundara Kailasam was a famous Tamil poet and orator. On 16 October 2010, when her mother passed away, many top leaders of Tamil Nadu including M. Karunanidhi, visited to pay their last respects.
Nalini loves politics, but she does not want to be involved in active politics.
She has been offered to be a judge several times, but she refused the offer. She often campaigns with her husband, and she stated once that if she becomes a judge, she will lose her ability to speak freely about politics.

Once, in an interview, she stated-


I enjoy arguing, hence, I decided to be a lawyer rather than a judge"