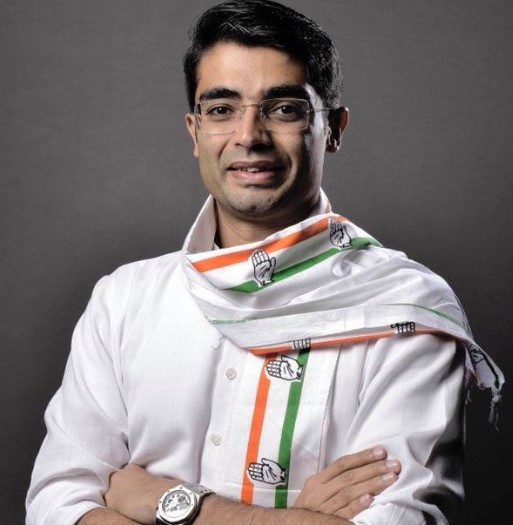 Jaiveer Shergill is an Indian Supreme Court lawyer and the former National spokesperson of the Indian National Congress. As a lawyer, he advocates the clients from India, Dubai, Australia, and the USA. He resigned from the post of spokesperson of the Indian National Congress party on 24 August 2022 after blaming sycophancy in the party.
Wiki/Biography
Jaiveer Shergill was born on Tuesday, 28 June 1983 (age 39 years; as of 2022) in Jalandhar, Punjab, India. His zodiac sign is Cancer. He completed his primary school education at St. Jospeph's Boys School, Jalandhar and higher school education at APJ School, Jalandhar, Punjab. In 2006, he completed a bachelor's degree in law from West Bengal National University of Juridical Sciences, West Bengal. In 2009, he received an LLM degree from the UC Berkeley School of Law, Berkeley, California.
When he was in class eleventh, he met with the then Prime Minister of India Atal Bihari Vajpayee in 2000.
Jaiveer Shergill was an all-rounder student during his college days and often participated in different extracurricular activities held at the college. During his college days, he was chosen as the President of the Student Union of his college.
Physical Appearance
Height (approx.): 5′ 7″
Weight (approx.): 70 kg
Hair Colour: Black
Eye Colour: Black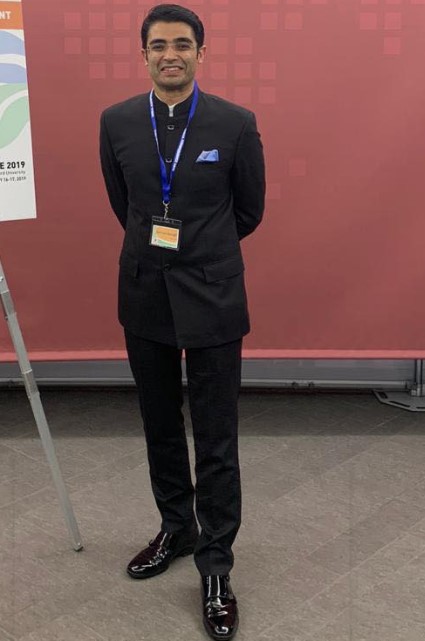 Family
Parents & Siblings
His father's name is Rajeshwar Singh Shergill, and he is a reputed lawyer in Punjab.
His mother's name is Karamjeet Shergill.
He has a younger brother named Tanveer Shergill.
Wife & Children
His wife's name is Divyata Shergill.
The couple has a daughter named Rabiya.
Career
Law
In 2006, Jaiveer Shergill joined the Bar Council of Delhi to practice law and started working with the Economic Laws Practice as a law associate. Economic Laws Practice is a recognised Indian law firm, which specifically deals in tax and commercial cases. In 2008, he united with the Chambers of Abhishek Singhvi, a Senior Advocate, a Rajya Sabha MP, and a spokesperson of the Indian National Congress to practice law. In the same year, Jaiveer Shergill began working as the Young India Representative at the International Bar Association, the most prestigious Lawyers' Organization in the world and served in the position till 2009. In 2011, he advocated the famous case of Shakhadri of Karnataka, who filed a petition in the Supreme Court against a controversial religious dispute in which two religious communities in the state pleaded to conduct religious ceremonies at the same place.
Later, Jaiveer Shergill went to the Supreme Court of India and started practising law. He often advocates several high-profile cases. For example, in 2020, he was one of the advocates on the panel, which represented the case of Vodafone India against the Income Tax department. In this case, Vodafone company was charged under the case the highest tax liability of US$2.2 billion, which included the total amount of  Income Tax of Rs. 2000 crore (US$330 million). The company mentioned in its statement that it received income from the shares of an overseas tax transaction from Mauritius. It stated,
It had the effect of transferring (i.e. selling) all its assets in India from one party to another, with absolutely no tax liability in India on the sale, whether of sales tax or capital gains tax or any other tax."
In 2022, Vistara, a new joint venture of the Tata group and Singapore Airlines were his client to file a case in the Supreme Court and the Delhi High Court to stop the entry of foreign airlines into India.
Politics
Jaiveer Shergill was designated as the National Media Panelist for the Indian National Congress Party, Spokesperson of the Punjab Pradesh Congress, and Co-Chairman of the Legal Cell of the Congress Party in Punjab soon after he joined the Indian National Congress party. In 2013, a 24×7 legal toll-free helpline number was launched under his guidance for the congress party workers for legal assistance. Soon, as a member of the INC party, Jaiveer Shergill actively began advocating the economic and social issues in India, the deteriorated conditions of Punjab schools, the alarm against drug use, and women's safety issues.
As a noted Supreme Court lawyer of India, Jaiveer Shergill extensively writes for many prominent publications on the issues concerning terrorism, parliamentary functions, the digital infrastructure policies of the government in India, financial planning, employment generation, adverse effects of drug use, and governance. In 2022, he, along with other policymakers of India attended a three-day conference held at North Atlantic Treaty Organization (NATO) headquarters in Brussels, Belgium to discuss the security issues among India, Afghanistan, and Pakistan. This meeting was organised by the Government of the United States of America.
Awards
In 2016, Jaiveer Shergill was honoured with the Punjabi Icon Award by the Punjabi Cultural Heritage Board for his contributions to Punjabi culture.
Bike Collection
Jaiveer Shergill owns a Royal Enfield.
Facts/Trivia
When Jaiveer Shergill joined the Indian National Congress, he was considered the youngest National Media Panelist of the Indian National Congress, the youngest spokesperson of the Congress Party for Punjab (Punjab Pradesh Congress Committee), and the youngest person to be appointed as the Co-Chairman of the Congress Legal Cell for Punjab.
According to Jaiveer Shergill, the father of a child must shoulder the responsibilities with the mother for a successful marriage after the birth of a child. In 2016, in an interview with a media house, he stated,


So, for a successful marriage, it is vital that today's fathers shoulder the child raising responsibilities in every sense including changing diapers:-)."

In the same conversation, he continued by saying that he was a new-age father who worked as an equal stakeholder with his wife. He said,

I'm a 'new-age' dad who changes diapers, feeds breakfast/lunch/dinner and is an equal stake holder, support provider to my wife in terms of raising our daughter."
Jaiveer is a Private Pilot License holder and has a collection of private planes at his home, and he enjoys flying private planes in his leisure time.
In 2020, during the covid-19 lockdown in India, Jaiveer Shergill disclosed his daily activities in a media interaction. He stated that he liked cooking food and doing physical exercises at home along with learning to tie a turban from his elder ones. He added that he loved cooking chocolate cake, gobi paranthas, and grilled vegetables. He said,


I start my day with exercise in the morning. I have set a challenge of trying my hand at 21-cooking recipes for 21 days, including making chocolate cake, gobi parantha and grilled vegetables. Besides, I have been learning how to tie a turban."
On 24 August 2022, Jaiveer Shergill resigned from the position of national spokesperson of the Indian National Congress party and accused the leaders of the party of sycophancy in the party. In a media interview, he disclosed that the was trying to meet Rahul Gandhi, Sonia Gandhi, and Priyanka Gandhi Vadra for more than a year, but he was not entertained by them. He said,


The decision-making of the Congress party is not in sync with the ground reality anymore. I've been seeking time from Rahul Gandhi, Sonia Gandhi & Priyanka Gandhi Vadra for more than a year, but we are not welcomed in the office."

In a letter to INC president Sonia Gandhi, he wrote that the interests of the members of the party were limited to self-serving by indulging themselves in sycophancy. In added that the visions of the party were not linked to the visions of modern and young India. He wrote,

Furthermore, it pains me to say that decision-making is no longer for the interest of the public and the country. Rather, it is influenced by the self-serving interests of individuals indulging in sycophancy and consistently ignoring on ground reality. This is something I cannot morally accept or continue to work with."