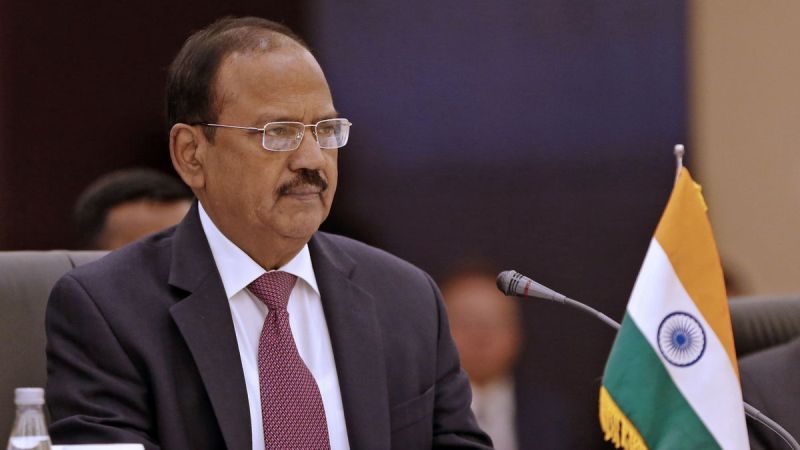 Ajit Kumar Doval is a retired Indian Police Service (IPS) Officer and the 5th National Security Advisor to the Prime Minister of India. Having held the office of National Security Advisor, Ajit also served as an Indian spy to Pakistan for seven years.
Wiki/Biography
Ajit Doval was born on 20 January 1945 (age 74; age as in 2019) in Ghiri Banelsyun, Pauri Garhwal, United Provinces, British India (now in Uttarakhand, India). He went to King George's Royal Indian Military School (Ajmer Military School), Ajmer, Rajasthan. In 1967, Doval obtained Master's in Economics from the University of Agra.
He was selected as an IPS Officer from the Kerala Cadre in 1968. He is known for being actively involved in anti-insurgency programs in states of Punjab and Mizoram. It was during his tenure that the 2016 Indian Line Of Control Strike and 2019 Balakot Airstrike were conducted on 29 September 2016 and 26 February 2019 respectively. Ajit Doval was trained under M K Narayanan, former IPS Officer and the 3rd National Security Advisor of India. 
Family & Caste
Ajit Doval was born in a Brahmin Family to Gunanad Doval, an army personnel. He is married to Anu Doval and has two sons, Vivek Doval and Shaurya Doval.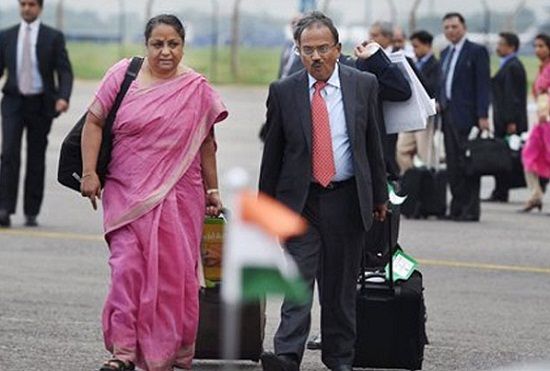 Vivek Doval is a chartered financial analyst who is a citizen of the UK and resides in Singapore. Shaurya Doval is an Indian Diplomat.
Career
Ajit Kumar Doval started his police career in 1968 as an IPS Officer from the Kerala Cadre. He played a critical role in the anti-insurgency operation in the states of Punjab and Mizoram. In 1999, Doval was instrumental in the negotiation involving the release of passengers from IC-814 in Kandahar, Afghanistan, which was under the control of the Taliban at that time. The hostage crisis ended only after India released three militants (Mushtaq Ahmed Zargar, Ahmed Omer Saeed Sheikh, and Maulana Masood Azhar).
Notably, Doval has an experience of being involved in the termination of all 15 hijackings of Indian Airlines aircraft between 1971-1999.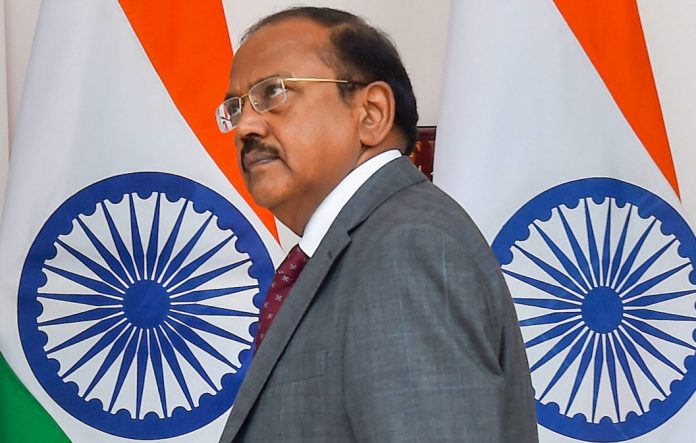 Ajit Doval served as the head of the Operations Wing of the Intelligence Bureau (IB) for nearly a decade. In 2004-05, he was appointed in the office of the Director of the IB. He was the Founder-Chairperson of the Multi-Agency Centre (MAC) and Joint Task Force on Intelligence (JTFI).
Doval is responsible for winning over six of Laldenga's seven commanders during the 'Mizo National Front insurgency' (MNF), which was aimed at establishing a sovereign state for Mizos. He spent considerable time in Burma and also in Chinese Territory. He helped in merging of the state of Sikkim with India.
Ajit played an important role in the rescue of Liviu Radu, a Romanian Diplomat, who was captured by 'Khalistan Liberation Force' (KLF). The capture was carried out as a retaliation for the arrest of KLF members who were the key suspects in the assassination attempt of the then Indian ambassador to Romania, Julio Francis Ribeiro. Doval was involved in the 'Operation Black Thunder' in Punjab.
Doval also spent seven years in Pakistan as an undercover agent for India. He disguised as a Muslim in Pakistan, and conveyed important information to India during his time in Pakistan. In 1990, he was sent to Kashmir and convinced militants like Kuka Parray to become counter-insurgents targeting Anti-India terrorists. His act of convincing Kuka Parray paved way for State Election in Jammu and Kashmir in 1996.
After his stint in Jammu and Kashmir, he was appointed as a minister in Indian High Commission in London.
In January 2005, he retired from the post of Director, Intelligence Bureau. However, even after retirement, he has been actively involved in the matters concerning the national security of India. He founded the Vivekananda International Foundation in December 2009.
Doval was appointed as the 5th National Security Advisor of India on 30 May 2014. He was responsible for the secure return of 46 Indian nurses, trapped in a hospital in Tikrit, Iraq. He flew to Iraq on 25 June 2014 to talk to the high officials of the Iraqi Government. On 5 July 2014, the Indian nurses returned.
He, along with Army Chief General Dalbir Singh Suhag, was also responsible for a military operation against militants operating out of Myanmar.
He was appointed as the Chairman of the Strategic Policy Group (SPG) in October 2018. SPG forms the first tier of the three-tier security at the National Security Council.
Awards
Youngest Police Officer to receive the Police Medal
First Police Officer to receive Kirti Chakra
Facts
Ajit Doval is the youngest police officer to receive Police Medal. For a police officer, it usually takes one and a half decade to qualify for the medal.
When he was living as a Muslim in Pakistan as an undercover agent, a man with a white beard identified him as a Hindu. Initially, Doval did not agree with the man and said that he had converted into Islam. In the end, he had to agree with the man because Doval had a pierced ear. The unknown man with a white beard later confessed that he himself was a Hindu and, after the killing of all his family members because of religion, had to live like a Muslim. He even took Doval to his home and showed him Lord Shiva's idol.
After his retirement in January 2005, he wrote editorials for the national newspapers, journals, and also delivered lectures on national security at renowned institutes. He has also spoken at global events.
In 1988, during Operation Black Thunder, Ajit Doval posed as a rickshaw puller, and entered the Golden Temple and returned with critical information. He convinced the militants that he was an ISI operative.