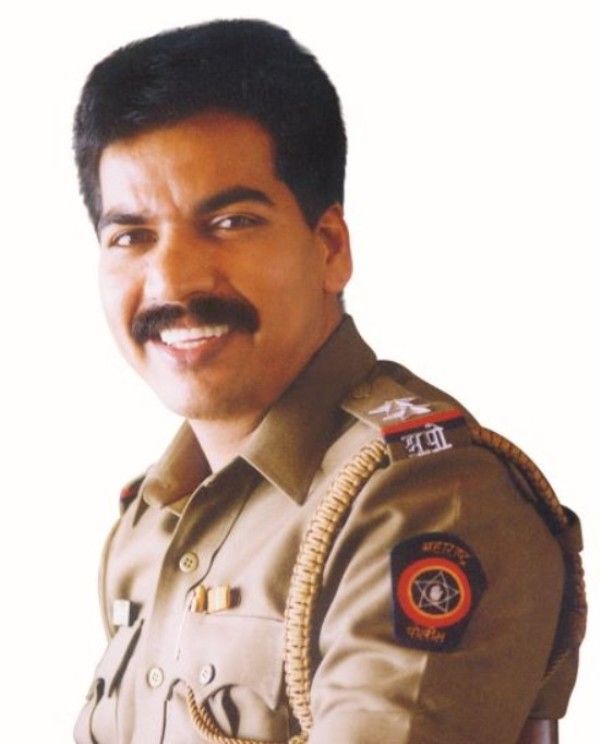 Daya Nayak is a Mumbai Police Inspector and encounter specialist. He killed more than 80 underworld criminals from different gangs. He is one of the most popular Indian police officers, and several movies and books have been released, based on his life.
Wiki/Biography
Daya Nayak was born on Wednesday, 20 July 1966 (age 56 years; as of 2022) in the Yennehole village of the Karkala taluk, Udupi district, Karnataka. His zodiac sign is Cancer. He studied till the 7th standard in a Kannada medium school built by his grandfather. In 1979, at the age of 13, he came to Mumbai to earn money for his family, after his father mysteriously disappeared. He worked at a restaurant as a waiter for eight years to earn money. Daya wanted to continue his studies and seeing Daya's dedication, the owner of the restaurant where he worked, got him enrolled at Pahadi Municipal School, a night school, in Goregaon. He passed the class 12th exams with 88% marks and later, earned a master's degree in science (M.Sc.) from Valia College of Arts, Commerce, And Science (Then CES college) in D.N. Nagar, Andheri West, Mumbai. After completing his graduation, he worked as a supervisor with a plumber. He gave several exams for a government job; however, a chance meeting with some officers of the Narcotics Bureau of Mumbai Police inspired him to join Mumbai Police.
Physical Appearance
Height (approx.): 6′
Weight (approx.): 80 kg
Hair Colour: Black
Eye Colour: Black
Family & Caste
He was born in a Konkani-speaking Brahmin family.
Parents & Siblings
His father's name is Badda Nayak, and his mother's name is Radha Nayak. He has an elder sister and an elder brother named Keshav Nayak.
Wife 
He got married to Komal Nayak in 1998.
Relationships/Affairs
Bollywood producer, Mrinalini Patil, who produced the movie Kagaar based on Daya Nayak's life, allegedly had an affair with him, and she got the movie financed by the underworld with his help. [1]India Today
Religion
He follows Hinduism. [2]DNA India
Career
Police Career
Daya Nayak joined Mumbai Police in 1995, and after completing one year of training, he was posted to the Juhu Police Station in 1996. On the night of 31 December 1996, he received information about 2 members of the underworld don Chhota Rajan's gang. When he went to arrest them, they started firing upon him, and in the subsequent encounter, he killed both of them. After the encounter, he got scared that the police department might suspend him; however, the department rewarded him for killing the gangsters. In 1997, he was transferred to the team of Encounter specialist Pradeep Sharma. On 12 December 1997, he received information about a wanted criminal and shooter of the underworld don Chhota Shakeel's gang, Sadiq Kalia alias Narsimha, in Dadar Flower Market, and when he went to arrest him, he fired upon him, and the bullet hit Daya in his thigh; however, he also shot and injured Narsimha. The accomplices of Narasimha threw a bomb at him; however, he suffered only minor injuries and was hospitalised for 17 days in a hospital. He was later transferred to the Criminal Investigation Unit at Andheri (East). In 2002, he was transferred to the Kandivali Police station. In September 2019, he was promoted and posted to the Mumbai unit of Anti Terrorism Squad (ATS) Maharashtra. He has been suspended many times due to the allegations of fake encounters, corruption, and links with underworld dons; however, he always stated that he has never done anything wrong and has never been charged with any illegal activity. He has done more than 80 encounters including encounters of Vinod Matkar, Rafik Dabawala, and Taufiq Kaliya, and he has arrested more than 300 criminals. He was part of the ATS investigating team that probed the Antilia bomb scare case. As of January 2023, he is posted at the Anti-Terrorism Squad, Juhu Unit, Mumbai as an assistant Police inspector.
Radha Nayak Government High School In Yennehole
In 2000, he started constructing a school in his native village Yennehole, Mangalore in memory of his mother. The money for building the school was collected through donations from Bollywood personalities in the name of Radha Nayak Educational Trust. The school was inaugurated in September 2002 by Indian actor Amitabh Bachchan in the presence of the then-chief minister of Karnataka, S. M. Krishna, former Chief Minister of Karnataka Veerappa Moily, and other celebrities like Sanjay Dutt, Suniel Shetty, M.F. Hussain, and Aftab Shivdasani. On the day of its inauguration, the school was handed over to the Karnataka state government and is now known as Radha Nayak Government High School. [3]The Telegraph
Controversies
Extortion Allegations by Chhota Shakeel's aide Tariq Nabi
In December 1997, he arrested Chhota Shakeel's aide Tariq Nabi and released him after interrogation; however, Nabi alleged that Daya called him afterwards, demanded two lakhs, and threatened to kill him in an encounter. Nabi recorded the phone call and sent it to the National Human Rights Commission (NHRC) in Delhi. Daya was suspended later; however, in July 1998, Mumbai High Court granted him anticipatory bail, and he was later acquitted of all charges. [4]The Times of India
Corruption Allegations
Collecting Money For His School
In 2001, Anti Corruption Bureau, Mumbai received a mail, requesting officials to investigate Daya's assets. It was alleged that he collected Rs 1.64 crore for his school from Bollywood celebrities. The charges against him were investigated; however, a clean chit was given later. Daya claimed while being interrogated that he never approached any celebrity and gave only Rs10,001 from his salary. [5]The Times of India [6]India Today
Disproportionate Wealth
In 2003, a journalist, Ketan Tirodkar, accused Daya of having links with the underworld and amassing wealth disproportionate to his income. Ketan also alleged that he became friends with Daya in 2002, and ran an extortion business with him. On 3 December 2004, Daya was charged with corruption worth Rs41.75 lakh, investigated under Maharashtra Control of Organized Crime (MCOCA), and he was suspended in January 2006, and arrested by Anti Corruption Bureau on 20 February 2006 after his anticipatory bail plea was rejected. It was alleged that he had several properties including a penthouse in Malad, a flat worth R21 lakh which he gifted to his brother Keshav in Kandivali, Kancha bar and restaurant in Goregaon, a flat in Powai, and Escape pub in Andheri. He spent 59 days in prison before being released. In October 2009, then Director General of Police S S Virk denied permission to prosecute Nayak in the case with a remark that there were insufficient grounds and cleared him of all charges. In July 2010, the Supreme Court quashed all the charges against him under the Maharashtra Control of Organised Crime Act (MCOCA). On 16 June 1012, he was reinstated in Mumbai Police and posted to Local Arms Unit. [7]Mid-Day [8]Business Standard
Allegations for Staging Encounter of Sadiq Jamal
In April 2008, journalist Ketan Tirodkar filed a complaint against him for profiling Sadiq Jamal as a terrorist. Ketan alleged that he contacted Daya to help get Sadiq out of the criminal cases of gambling and assault registered at Bhavnagar, Gujarat; however, Daya detained Sadiq, tortured him for several days in his custody in 2002, forcing him to proclaim himself a terrorist on a mission to kill Indian Prime Minister Narendra Modi, who was CM of Gujarat at that time. Ketan alleged that Daya handed over Sadiq to Gujarat Police, who asked Daya to supply a Muslim youth. Sadiq Islam was killed in an encounter on the night of 13 January 2003. [9]The Indian Express
Suspended for Refusing Transfer to Nagpur
In January 2014, he was transferred to Nagpur; however, he refused to go to Nagpur citing fear for his life as well as his family's lives. He alleged that criminals can kill him there. When he did not join the duty, he was suspended by then Maharashtra DGP Sanjeev Dayal in July 2015. In January 2016, he was reinstated by then Director General of Police Praveen Dixit. [10]Deccan Herald
Demanding Bribe and Registering False Narcotics Case
In 2019, Daya Nayak was posted at Amboli Police station when he intercepted a consignment of sandalwood and nabbed Sayed Inayat Ali Yawar Abbas alias Mohammad as a suspect in the case. Nayak allegedly demanded money from Mohammad, who discussed it with his friends. His friends named Mohammed Wasim Abdul Latif Shaikh, Mustafa Zulfiqar Charniya, and Tanveer Abdul Aziz Paryani lodged a complaint against Nayak with the Anti-Corruption Bureau (ACB) for demanding a bribe, and ACB set up a trap to catch Daya red-handed while accepting money; however, on the day of the trap, 1 March 2019, Congress leader Rahul Gandhi held a rally in Mumbai, and Nayak was put on bandobast duty so the trap was called off. The petitioners said that when Nayak learnt of the trap and the complaint, he colluded with the Anti-Terrorism Squad (ATS) Vikhroli unit and implicated the petitioners in a false case under the Narcotic Drugs and Psychotropic Substance (NDPS) Act, 1985. As of July 2022, three petitioners were lodged in Arthur Road jail, and Mumbai High Court ordered ACB to add Daya Nayak as a party to the petition. [11]Hindustan Times
Refusing Transfer to Gondia
On 6 May 2021, Daya was transferred to the Gondia district on the orders of the acting Director General of Police (DGP), Sanjay Pandey, to be further attached to the District Caste Scrutiny Committee (DCSC); however, he appealed against the decision. On 12 May 2021, the Maharashtra Administrative Tribunal (MAT) stayed his transfer, and he rejoined the Anti-Terrorism Squad, Juhu Unit, Mumbai. [12]Mid-Day [13]The Indian Express
Facts/Trivia
Before joining Mumbai Police, he had already cleared 6 government exams including the exam of the State Bank of Hyderabad, inspector of sales tax, and traffic inspector for Air India.
When he worked as a waiter in the hotel, he earned Rs 700 per month including tips and he used to send Rs 500 to his mother living in Karnataka.
When he worked as a plumber, he earned Rs3000 per month.
He scored 194 marks out of 200 marks in the interview for Mumbai Police and 100 marks in running. He lost a few marks in the shot put. He scored the first rank in the examination for selection into the Police.
Daya Nayak was awarded the Karnataka Rajyostava award in 2004 and a special award on 1 November 2022, the 67th Karnataka Rajyotsava day.
Several movies have been made about his life including the Hindi film Kagaar in 2003 featuring Om Puri and Nandita Das, the Hindi film Ab Tak Chhappan in 2004 featuring Nana Patekar, the Kannada film Encounter Daya Nayak: Ab Tak Chhappan in 2005 featuring Kaushal, the Hindi film Risk in 2009 featuring Randeep Hooda, the Telugu film Sidham in 2009 featuring Jagapathi Babu, and the Hindi film Department in 2012 featuring Sanjay Dutt.
He likes to play football and squash and regularly works out at the gym.
He has been hit 8 times by a bullet till 2022.
Before joining as a Police officer, he operated a tea and vada pav stall with his brother in Mumbai for a brief period of time, and even today, whenever he goes to his village, he is fondly called Chaiwala Sahab by the villagers.
When he came to Mumbai, he did not know the Marathi language.
He does not smoke, does not eat meat and does not drink alcohol. He even stays away from tea and coffee.
He did not have a pair of shoes until the 12th class.