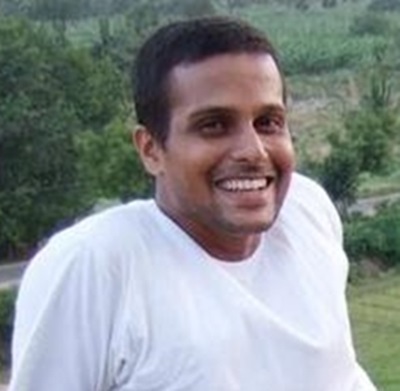 Major Sandeep Unnikrishnan was an Indian Army Officer who lost his life in the 26/11 Mumbai terrorist attacks. He was leading a team of the NSG commandos who were assigned the task of rescuing hostages from the Taj Mahal Palace Hotel in Mumbai.
Wiki/Biography
Sandeep Unnikrishnan was born on Tuesday, 15 March 1977 (age 31 years; at the time of death) in Kozhikode, Kerala, India. His zodiac sign is Pisces. Sandeep completed his schooling at The Frank Anthony Public School, Bangalore in 1992. Sandeep then joined the National Defence Academy in 1995 from where he graduated as a lieutenant. Sandeep was commissioned to the 7th Battalion of the Bihar Regiment (infantry) on 12 June 1999. [1]The Gazette of India
Physical Appearance
Height (approx.): 5'10
Eye Colour: Black
Hair Colour: Black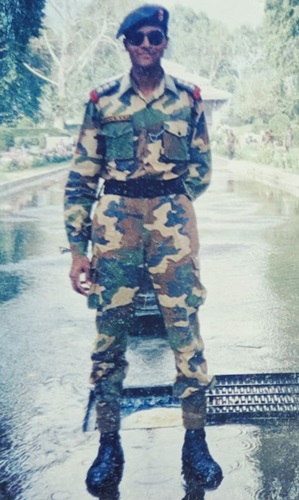 Family & Caste
Sandeep Unnikrishnan belongs to a Malayali family from Kozhikode, Kerala.
Parents
Sandeep Unnikrishnan's father's name is K. Unnikrishnan. He is a retired ISRO officer. His mother's name is Dhanalakshmi Unnikrishnan.
Wife
Sandeep Unnikrishnan was married to Neha Unnikrishnan at the time of his death.
Military Career
After graduating as a lieutenant, Sandeep Unnikrishnan was commissioned into the 7th Battalion of the Bihar Regiment (infantry) in June 1999, and he was sent for the Kargil War of 1999. Sandeep was leading the team that was facing heavy artillery firing and small arm firing from the Pakistani troops. In December 1999, Sandeep managed to set up a post just 200m away from the position of the enemy base while they were being attacked by them. On 12 June 2003, Sandeep got promoted to the rank of captain, and he became a major on 12 June 2005. Sandeep topped the 'Ghatak Course,' which is considered one of the toughest courses in the Indian Army and he earned the 'Instructor' grading and commendation in 2006. Sandeep Unnikrishnan decided to join the National Security Guards (NSG), and after completing the tough training, Sandeep joined 51 SAG NSG on 20 January 2007.
Mumbai 26/11 Attacks
On 26 November 2008, several iconic buildings of Mumbai like Chhatrapati Shivaji Maharaj Terminus, the Taj Mahal Palace Hotel, Oberoi Trident, Nariman House, etc., were attacked by ten terrorists of Lashkar-e-Taiba, an extremist organisation. Sandeep Unnikrishnan was asked to report for duty on 27 November 2008 in Mumbai. Sandeep was leading a team of the NSG commandos, and the task for the force was to rescue all the hostages from the Taj Mahal Palace Hotel and clear the area for further protocols. Sandeep and his team were looking for hostages during their rescue operation when one of Sandeep's colleagues, Sunil Kumar Yadav, was shot in both of his legs after the terrorists opened fire at them. After the safe evacuation of Sunil Kumar Yadav, Sandeep decided to go after the terrorists alone while his team evacuated the hostages. In the crossfire, a terrorist got shot, and Sandeep followed the blood trail to another floor of the hotel. Upon entering the floor, Sandeep was caught off guard, and he got shot in the back. By the time the rescue teams reached the floor, Sandeep had succumbed to his injuries and bullet wounds. According to the NSG officials, his last words were-
Do not come up, I will handle them,"
Ashoka Chakra
Sandeep Unnikrishnan was posthumously awarded the Ashoka Chakra, which was received by his mother, Dhanalakshmi Unnikrishnan, on 26 January 2009 from the President of India Pratibha Patil. The official citation for the Ashoka Chakra award reads-
Major Sandeep Unnikrishnan led the commando operation launched on 27th November 2008 to flush out terrorists from Hotel Taj Mahal, Mumbai in which he rescued 14 hostages.
During the operation, his team came under intense hostile fire, in which one of his team members got grievously injured. Major Sandeep pinned down the terrorists with accurate fire and rescued the injured commando to safety. In the process, he was shot in his right arm. Despite his injuries, he continued to fight the terrorists till his last breath.
Major Sandeep Unnikrishnan displayed most conspicuous bravery besides camaraderie and leadership of the highest order and made the supreme sacrifice for the nation." [2]Press Information Bureau
Death
On 28 November 2008, Major Sandeep Unnikrishnan led his team of NSG commandos through the Taj Hotel's main entrance and walked up the stairs to conduct a search operation in the hotel for the remaining terrorists. One of Unnikrishnan's squadmates got injured, and he asked his team to stand back as he continued to follow the trail of the terrorists. Sandeep followed the terrorists and as he entered the lobby of the ballroom hall, he was attacked by a terrorist who was hiding behind a table and two sofas. Sandeep's body twisted around after it hit the floor, and he succumbed to his injuries. His body was found by Major Kandwal and Major Jasrotia, riddled with bullets and laying in a sticky pool of his own blood. Major Kandwal then used his cell-phone to inform Colonel Sheoran at the base that Sandeep was no more. He was a part of the 51 SAG (Special Action Group), and his death was a realization for others of their own mortality.
Facts/Trivia
The news of Major Sandeep Unnikrishnan's death was shared by the officials on 29 November 2008. The media was informed about the casualties once the targets were neutralized and areas were secured by the officials. Sandeep Unnikrishnan's funeral was held with full military honour, and the mourners present there chanted-


Sandeep Unnikrishnan Amar Rahe"
In the honor of Sandeep Unnikrishnan, the road from MS Palya junction to Federal-Mogul on Doddaballapur Road in Bangalore was renamed Major Sandeep Unnikrishnan Road. Earlier, this road was known as The Mother Dairy Double Road. A granite slab with Sandeep Unnikrishnan's name was also installed on the Ramamurthy Nager Outer Ring Road junction in Bangalore. In September 2018, the structure was damaged when a driver of a mini-truck lost control and crashed into the structure.
Sandeep Unnikrishnan's uncle, K. Mohanan, was deeply saddened by the way the administration and political parties were treating the victims of the 26/11 attacks. K Mohanan committed suicide by setting himself on fire in front of the parliament in February 2011. He was rushed to a hospital, but his body had burned 98%, and during the treatment, he suffered a heart attack and couldn't survive. He left a suicide note that read-


The administrators and representatives of the political parties could not do anything for the victims of 26/11 attack… Was it actually a war against two nations? Was the decision taken by the government after the Kandhahar incident a cause for Mumbai attack? Sandu mon, (Sandeep Unnikrishnan) you are forgotten with every passing day, but I can't."
The 26/11 event has been marked as a dreadful event in the history of our country. The incident has inspired many filmmakers to recreate the events in the form of web series or films including 'The Attacks of 26/11' (2013) directed by Ram Gopal Varma, and a ZEE5 web series 'Black Tornado' (2018).
In 2020, actor and producer Mahesh Babu collaborated with Sony Pictures Entertainment and registered two titles- 'Major' and 'Major Sandeep' with the producers association to make a biopic on the life of Major Sandeep Unnikrishnan. The cast of the movie met Sandeep's parents before they began shooting for the film to get their consent. The lead role of Sandeep Unnikrishnan is played by the actor Adivi Sesh. During an interview, Adivi said-


After the media ruckus, many filmmakers approached them. I promised myself I'd treat them like my own parents for the rest of my life irrespective of whether we made the film or not. Sandeep's mother told me she could see her son in me. I was so overwhelmed that I just hugged her for a long time."
The first poster of the movie was released on 29 January 2021, and the movie is set to release on 2 July 2021.
Sandeep Unnikrishnan was a very energetic and optimistic person. He was a big fan of Sachin Tendulkar. In an interview with The Hindu, his father said-


My son always had this attitude of winning in everything that he did. He liked Sachin Tendulkar for this reason. Sandeep always wanted our country to win. When India lost a match, he used to be very disappointed. He also used to console me whenever an ISRO project failed. He did not like defeat."
Sandeep Unnikrishnan was a person of charitable nature. In the same interview, his father further added-


I did not know about it. Only after he had gone I realised it. Going through his bank balance, I only found ₹3,000 to ₹4,000, though he was drawing a decent salary. I thought he could not save much because he could have been buying costly branded products. But his colleagues talked about his charity. One of his colleagues told me that he had borne all health expenses of his mother, who was suffering from a spine problem. Also, Sandeep was regularly donating money to a number of charitable institutions. I realised this when I started receiving reminders on renewal of donations after his departure.