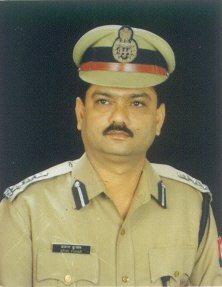 Arun Kumar is a 1985-batch IPS officer. He is the incumbent Director-General of Railway Protection Force and will remain posted for a period up to his superannuation on 30th June 2021, or until further orders, whichever is earlier.
Wiki/Biography
Arun Kumar was born on Wednesday, 14th June 1961 (age 59 years; as in 2020), in Darbhanga District, Uttar Pradesh. His zodiac sign is Gemini. He holds an M.Tech degree from C.M Science College, Darbhanga. Apart from that, Arun hasn't unfolded much about his early life.
Physical Appearance
Height (approx.): 5′ 8″
Eye Colour: Black
Hair Colour: Black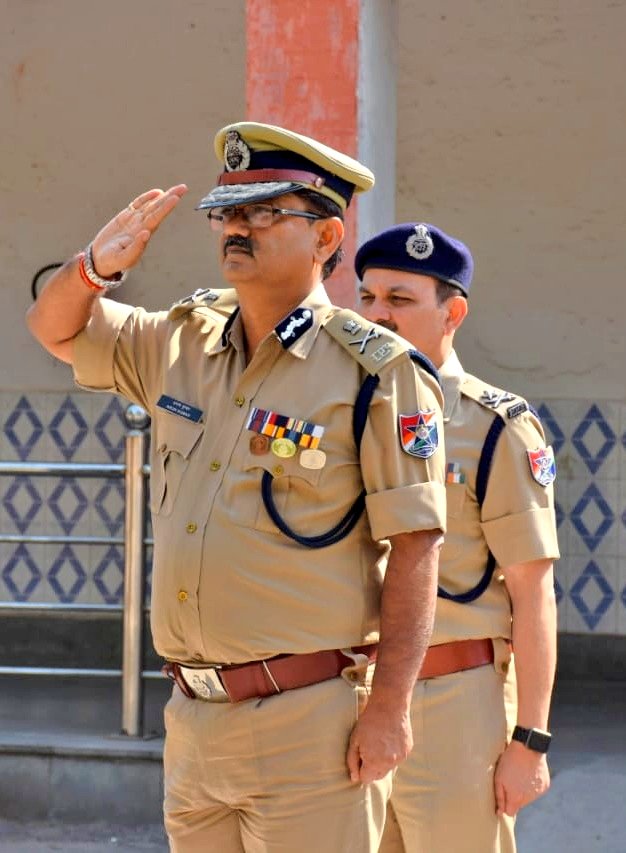 Career
IPS Arun Kumar holds an image of an honest, sharp and tough police officer. He was recruited as IPS in 1985 and was allotted UP cadre. Kumar has served in a number of superior positions including CBI, BSF, CRPF and UP Police.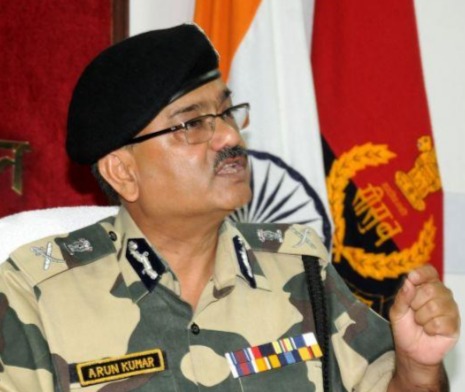 Rankings & Promotions
As per the protocol, he got senior scale in 1989, and selection grade in 1998. Thereafter, he was promoted to DIG rank in 2001, to IG rank in 2006, to UP ADG in 2012, and eventually to the highest-ranked police post, Director General of Police (DG) of Uttar Pradesh, in 2016. He is currently posted as the Director-General of Railway Protection Force (RPF) in New Delhi.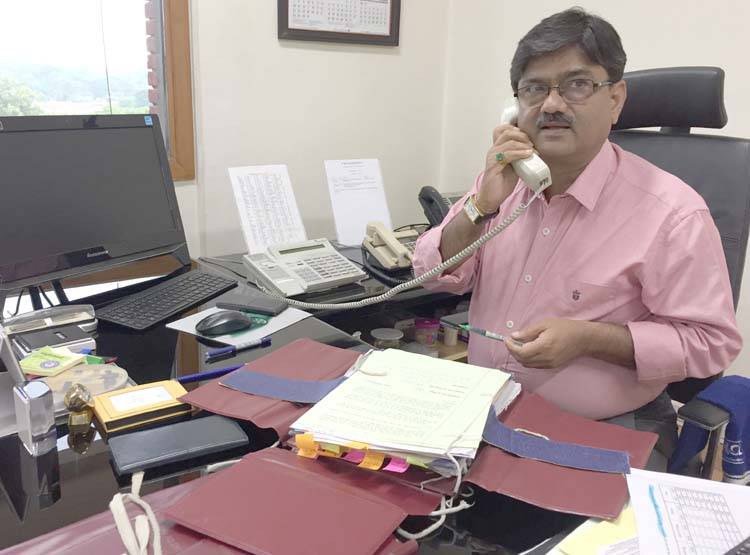 A few high-profile cases
He was the head and the person behind the idea of setting up of India's first Special Task Force (STF) in 1998, which was formed to nab dreaded mafia don & contract killer Shree Prakash Shukla.
Working as DIG CBI, he was head of the team that probed into the contentious 2004 Telgi stamp scam case of 32000 crores.
He was the first officer to investigate the 2006 Nithari Killings case.
He was the first officer in charge to probe into the 2008 Aarushi Talwar Murder Case.
As the ADG Uttar Pradesh, he managed the security and constrained the 2013 Muzaffarnagar Hindu-Muslim riots.
Apart from these, IPS Arun Kumar has handled a number of big cases so far in his meritorious career.
Controversies
Nithari Killings Case: Arun Kumar, then head of the CBI investigation team claimed that only the care-taker Koli was involved in the heinous rape & murders which took place at Pandher's residence in Noida. In a press conference hee reported: "Pandher never imagined Surinder Koli (his servant) could have murdered anyone as he believed he was a docile man. Pandher never went to his servant's bathroom, where the bodies were cut up." However, later, another CBI findings discovered that Pandher, owner of the house, was also involved in some of serial rape & murders. [1]

The Financial Express
Aarushi Talwar Murder Case:  Arun Kumar had led the first CBI team in the investigation of the contentious 2008 Noida Double Murder case of 13-year-old Aarushi Talwar and 45-year old domestic servant Hemraj. On July 2008, in his findings, Kumar reported that three domestic servants – Vijay Mandal, Krishna and Rajkumar – were involved in the murder of Arushi Talwar and Hemraj. This theory of Arun Kumar was overruled by the CBI court and a second CBI team was formed to probe into the murder mystery. However, about 100 days later, on 9th September 2008, the second CBI team confirmed that it had no evidence against any of the servants and so a charge sheet can not be filed against them. Although there have been mixed findings by different investigation teams, the case still remains unsolved.
Muzaffarnagar Riots: Arun Kumar was allotted the responsibility to supervise the security & constrain the situation of 2013 Hindu-Muslim Muzaffarnagar riots. He camped in Muzaffarnagar during the clashes to closely monitor the situation. The rampage resulted in at least 62 deaths including 42 Muslims and 20 Hindus and wounded 93 and left thousands displaced from their homes. As the riots ended, Kumar gave an impression of undue political interference and not getting a free-hand in the investigation. He then wrote a letter to the Uttar Pradesh Government asking for his transfer from UP and sought a central deputation. However, the then Uttar Pradesh Chief Minister, Akhilesh Yadav cracked the whip on top cop Arun Kumar, holding him accountable for the failures in controlling Muzaffarnagar communal violence. Kumar was stripped of his position of Additional Director General (law and order) of Uttar Pradesh and was sent on central deputation. [2]

FirstPost
Awards & Honors
President's Police Medal for Gallantry (05/04/00)
President's Medal for Meritorious Service (26/01/03)
President's Police Medal for Distinguished Service (15/08/09)
Police Antrik Suraksha Seva Padak (15/02/17)
Facts/Trivia
Police shotgun, Arun Kumar played a significant role in forming the country's first Special Task Force, for constraining exponentially rising crime rate in Uttar Pradesh. He was even the first SSP of Special task force. STF proved to be really successful in nabbing criminals and bringing down criminal activities in Uttar Pradesh.

Supercop Arun Kumar advised policemen to always behave well towards the public, he kept visitor's registers in police stations and police offices. There used to be a column in the register for remarks on how policemen treated them. Strict action was taken against the concerned policeman if any visitor had mentioned abuse.

In 2005, Indian film director Kabir Kaushik released a thriller movie "Sehar," inspired by the real-life incidents of IPS Arun Kumar, while he was posted as SSP Lucknow. Bollywood actor Arshad Warsi played the lead role of Arun Kumar in the movie.

There is another Bollywood film "Talvar" wherein Irrfan Khan has played then CBI Joint Director Arun Kumar's role of investigation in the 2008 Noida Double Murder Case.