Mohan Agashe is an Indian actor, theatre artist, and psychiatrist who is popularly known for his predominant work in the Indian film industry. He was conferred with the Padma Shri award in 1980 and Sahitya Akademi Award in 1996.
Wiki/Biography
Mohan Agashe (Dr Mohan Agashe) was born on Wednesday, 23 July 1947 (age 75 years; as of 2022) in Bhor, Bombay Presidency, British India. He did his schooling at NVM High School & Junior College, a Marathi medium school, in Budhwar Peth, Pune. [1]LinkedIn – Mohan Agashe He earned an MBBS degree and a Doctor of Medicine (MD) degree in Psychiatry from B. J. Medical College in Pune. [2]LinkedIn – Mohan Agashe
Physical Appearance
Height (approx.): 5′ 10″
Hair Colour: Salt & Pepper
Eye Colour: Black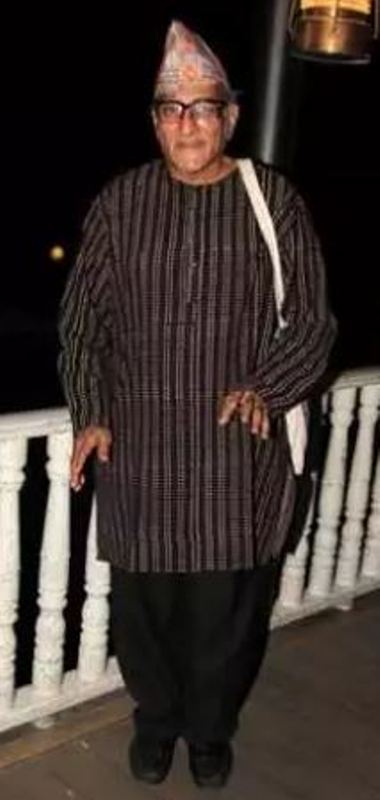 Family
Parents & Siblings
His father, Mahadeo Agashe, was a stenographer. In an interview, Mohan shared that his paternal grandfather didn't allow his father to study. Mohan has an elder sister.
Wife
Mohan Agashe is unmarried.
Career
Theatre
In 1980, Mohan Agashe, along with Jabbar Patel and Satish Alekar, founded the Theatre Academy in Pune, where Mohan was the honorary president till 1986. In April 1997, he assumed the position of director general of the Film and Television Institute of India (FTII), Pune. There, he introduced a new idea to put an end to the ongoing strikes which included freezing admissions until every student had finished his or her course. The FTII Students' Association (FSA) appealed to the Bombay High Court altercating that FTII was wasting government resources by refusing to take new students and thus, won the case. Following this, Dr Mohan Agashe resigned from FTII Pune. [3]The Hindu In 2012, he was elected as the president of Akhil Bharatiya Marathi Natya Sammelan.
Director & Professor
In 1997, he was appointed as a director at the Film & Television Institute of India. He was the director-professor at Maharashtra Institute of Mental health from September 1991 to March 1997. In 2010, he became a member of the Governing and Executive Council at the Children Film Society of India (CFSI).
Psychiatrist
Mohan Agashe worked as the Psychiatry professor at BJ Medical College & Sasson General Hospital in Pune for 10 years (1981-1991). He chaired the organising committee meetings for the Annual National Conference of Indian Psychiatric Society held at Armed Forces Medical College, Pune. In 1998, his service and projects to improve mental health education led to the formation of a new policy on mental education by the Government of Maharashtra. In 2005, he was appointed as a mental health advisor to the Government of Maharashtra due to his vast experience in the medical field. Agashe was then appointed as the principal investigator for an Indo–US joint project on Cultural Disorders of Fatigue and Weaknesses.
Theatre Artist
He made his theatre debut as a child artist in Sai Paranjape's group 'Children's theatre.' When Mohan was 12 years old and studying in school, his teacher called him to his home to rehearse for a play. [4]YouTube – Sansad TV After that play, the first prominent theatrical production in which he appeared was 'Dakghar,' staged in a state drama competition. Thereafter, he starred in various plays by Pune Progressive Dramatic Association (PDA) including Dhanya Mi Kritarth and Ashi Pakhare Yeti, and Katkon Trikon. When Mohan was studying in college, he acted in a play titled 'Jara Samjhun Ghya,' which he presented for The Indian Medical Association's awareness drive in Pune. From 1972 to 1992, Mohan Agashe portrayed Nana Phadnavis in a play titled Ghashiram Kotwal by Vijay Tendulkar. [5]YouTube – Rang Pandhari
Actor
Film
Marathi
In 1975, Mohan made his Marathi debut with the film Samna in which he played the role of Maruti Kamble. The film was nominated for the Golden Bear award at 25th Berlin International Film Festival. In 1977, he starred in the National Film Award-winning film 'Jait Re Jait' in which he played the lead role of Nagya. The film earned the President's Silver Medal for Best Feature Film in Marathi at the 25th National Film Awards. He appeared in many Marathi films including Ek Hota Vidushak (1992), Kaasav (2017), and Chandramukhi (2022). The 2015 film 'Astu: So Be It' featured Mohan Agashe as Dr. Chakrapani Shastri.
Bollywood
Mohan made his Bollywood debut with the film Aakrosh (1980) in which he played the role of Bhonsle, chairman of Zilla Parishad. His character as Deputy Inspector in the film Gangaajal (2003) was critically acclaimed.
Mohan Agashe appeared in the action film Mashaal (1984) in which he played Keshav, a henchman of the drug trafficker S.K. Vardhan (played by Amrish Puri). In the 1995 action drama film Trimurti, Mohan played the role of Khokha Singh. The role earned him immense popularity and a nomination for Filmfare Award for Best Performance in a Negative Role. Apart from this, he has appeared in many popular Hindi films including Patang (1999), Rang De Basanti (2006), Jolly LLB (2013), and Bachchhan Paandey (2022).
Bengali
In 1996, he made his Bengali debut with the film 'Feluda 30' in which he played the role of Maganlal Meghraj.
In 1999, he was cast by director Sandip Roy to play the role of Maganlal Meghraj in the film 'Jato Kando Kathmandu Te.'
He appeared in other Bengali films such as Feluda 30 (1996) and Golapi Mukto Rahasya (1999).
English
In 1980, he starred in the British-American film The Sea Wolves in which he played the role of a brothel keeper. In 1982, he played the role of Tyeb Mohammed's friend in the British-Indian period biographical film Gandhi.
Tamil
In 2016, he made his Tamil debut with the film Manithan in which he played the role of Ram Dewan. He appeared in the 2022 film 'Vezham.'
Television
He made his television debut with the 1986 Hindi mini-series 'Kissa Kathmandu Ka' in which he played the role of Lalmohan Ganguly.
Mohan appeared in many TV series including Guntata Hriday He (2011) and Eka Lagnachi Teesri Goshta (2012) on ZEE Marathi, and Rudram (2017) on ZEE Yuva.
Parallel Cinema (Hindi)
In 1975, he made his parallel cinema debut with Shyam Benegal's Hindi drama film Nishant in which he played the role of Prasad, Zamindar's brother. In 1976, he appeared in the film Hindi film Manthan, directed by Shyam Benegal, in which he played the role of Deshmukh. India's first crowdfunded film, Manthan traces the origins of the White Revolution of India. In the film, Deshmukh is a part of a veterinary doctor's team. Other films by Shyam Benegal in which he appeared include Bhumika (1977). In 1981, he appeared in Satyajit Ray's Hindi television film 'Sadgati' as the Brahmin priest.
Others 
In 2018, he starred in Bharatiya Digital Party's video 'If Hogwarts was a Marathi School,' a Harry Potter spoof video. In the video, Mohan played the role of Bumbledore (a parody version of Dumbledore). He earned appreciation for his performance in the 2018 short romantic comedy film titled #PuranaPyaar, made by Gorilla Shorts.
Awards & Honours
1996: Sahitya Akademi Award
2002: Order of Merit of the Federal Republic of Germany
2017: Thespo Lifetime Achievement Award
2018: Vishnudas Bhave Puraskar
2018: Pride of Planet Award
2019: Lotu Patil Theatre Award
Favourites
Playwright: Vijay Tendulkar
Director(s): Sumitra Bhave, Dr Jabbar Pate, and Satyajit Ray
Facts/Trivia
He was awarded Homi Bhabha Fellowship (1984-86) to study Art & Therapy.
Apart from acting, Mohan also produced the 2019 Marathi film 'Dithee,' which was directed by Sumitra Bhave.
In 1993, Mohan Agashe started heading a five-year study programme on the trauma of the 1993 Latur earthquake for the Indian Council of Medical Research and found many people suffering from psychological distress. He then initiated psychosocial rehabilitation for the earthquake victims. [6]

India Today
In an interview, Mohan revealed that he pursued theatre as a hobby.