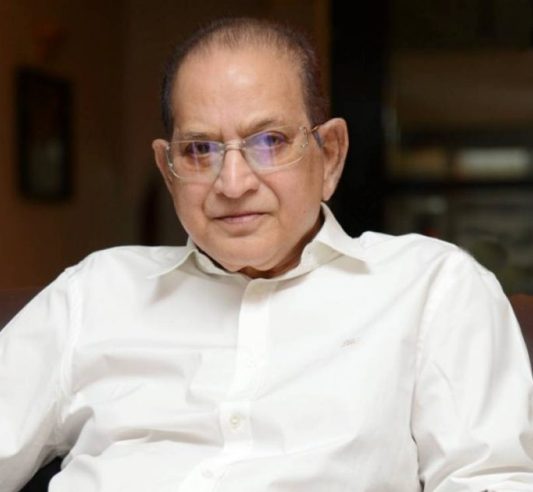 Krishna (1943-2022) was an Indian actor, producer, director, and politician, who primarily worked in the Telugu film industry. He is best known for his performance in popular Telugu films Private Master (1967) as Krishna, Sabash Satyam (1969) as Satyam, Pandanti Kapuram (1970) as Ravi, Devudu Chesina Manushulu (1973) as Gopi, Alluri Seetharama Raju (1974) as Alluri Sitarama Raju, Kurukshetram (1977) as Arjuna, and Number One (1994) as Vijay. On 15 November 2022, he took his last breath around 4:09 am at the Continental Hospital in Nanakramguda, Telangana, after he suffered a cardiac arrest at his residence.
Wiki/Biography
Ghattamaneni Siva Rama Krishna Murthy [1]The Indian Express was born on Monday, 31 May 1943 (age 79 years; at the time of death ) in Burripalem village of Tenali block in Guntur district, Andhra Pradesh. [2]Hindustan Times His zodiac sign was Gemini. Krishna enrolled himself at a local school in Burripalem, Andhra Pradesh to complete his primary education. Later, to complete his further studies, Krishna shifted to Tenali and Narsapur in Andhra Pradesh. He pursued his graduation at the C. R. Reddy college in Eluru, Andhra Pradesh. [3]The News Minute Since his college days, Krishna aspired to become an actor. He actively participated in various stage plays and cultural activities.
Physical Appearance
Height (approx.): 5′ 10″
Hair Colour: Salt & Pepper (semi-bald)
Eye Colour: Dark Brown
Family
Krishna belonged to a traditional Chowdhary family of farmers. [4]The News Minute
Parents & Siblings
Krishna's father, Ghattamaneni Raghavaiah Chowdary, was a farmer. His mother's name is Ghattamaneni Nagaratnamma. Krishna had two brothers, Ghattamaneni Adi Seshagiri Rao, an Indian film producer, and Ghattamaneni Hanumantha Rao, an Indian film producer and screenwriter. He has two sisters, Aliveelumangamma Ghattamaneni and Lakshmi Tulasi Ghattamaneni.
Wife & Children
Krishna was married twice. His first wife, Indira Devi, was a homemaker.
Together, Krishna and Indira have two sons, Ramesh Babu and Mahesh Babu. Ramesh Babu was an Indian actor and film producer who passed away on 8 January 2022, at the age of 56, after suffering from prolonged liver disease. Mahesh Babu is a well-known actor and producer.
They have three daughters, Padmavathi Ghattamaneni, an Indian producer, Manjula Ghattamaneni, an Indian film producer and actress, and Priyadarshini Ghattamaneni, a homemaker.
In 1967, Krishna met Vijaya Nirmala, an actress, director, and producer on the sets of the Telugu film Sakshi. Krishna divorced his first wife Indira and married Vijaya Nirmala in 1969.
Vijaya Nirmala has a son, Naresh Babu, from her first husband, K. S. Murthy.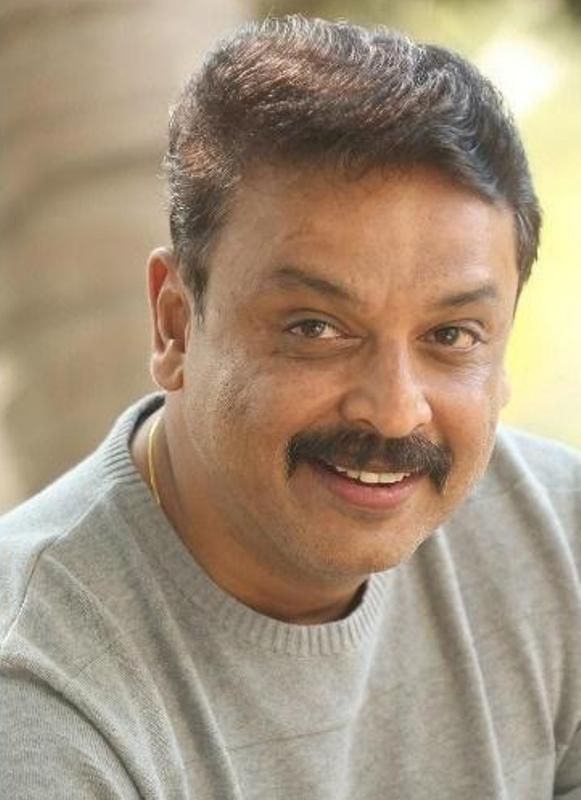 Caste
Krishna belongs to a traditional Chowdhary family of the Kamma caste. [5]The News Minute
Career
As an actor
Theatre
He performed in various theatrical productions with the theatre group Praja Natya Mandali. Krishna acted in a play, Cheesina Paapam Kaasiki Velleena and received a splendid response from the audience. Since that day, he decided to take up acting as his profession.
Film
In 1961, Krishna made his acting debut with the Telugu film Kula Gotralu in which he played the small role of the bridegroom in the marriage.
In 1965, he made his debut as a lead actor with the Telugu film Thene Manasulu as Basavaraju.
He gained recognition with Telugu films like Gudhachari 116 (1966) as Gopi (Agent 116), Mosagallaku Mosagadu (1971) as Krishna Prasad, Ganga Manga (1973) as Koti, Devadasu (1974) as Devadas, Bhale Dongalu (1976) as Shekhar, Ooruki Monagadu (1981) as Ravi, Agni Parvatam (1985) in a dual role of Chandram and Jamadagni, Khaidi Rudraiah (1986) as Rudramaraju Rudrayya Viswanatha Nayakudu (1987) as Viswanatha Nayak, and Gudachari 117 (1988) as Chandrakanth.
In 2009, Krishna made his Tamil debut with the film Kanthaswamy in which he played the role of R. Krishna Rao.
Krishna's last film, Sri Sri, was released in 2016 in which he played the role of Sripada Srinivasa Rao.
As a director
In 1986, Krishna made his directorial debut with the Telugu film Simhasanam.
He directed a few Telugu films like Sankharavam (1987), Mugguru Kodukulu (1988), Koduku Diddina Kapuram (1989), Balachandrudu (1990), Anna Thammudu (1990) which starred his son Mahesh Babu. In 2004, Krishna directed a Bollywood film, Ishq Hai Tumse, starring Bipasha Basu and Dino Morea.
Krishna's last directorial film, Pandanti Samsaram, was released in 2001.
As a producer
Krishna, along with his brothers, Ghattamaneni Adi Seshagiri Rao and Ghattamaneni Hanumantha Rao, founded Padmalaya Studios in Hyderabad, which is an Indian film production and distribution company that primarily produces Tamil and Hindi films. In 1972, Krishna and his second wife, Vijaya Nirmala, launched their production house, Vijaya Krishna movies. In 1973, he made his debut as a producer with the Telugu film Devudu Chesina Manushulu.
Krishna produced films in various languages like Devudu Chesina Manushulu (1973), Kurukshetram (1977), Koduku Diddina Kapuram (1989) (in Telugu), Himmatwala (1983), Sooryavansham (1999), Kyaa Dil Ne Kahaa (2002) in Hindi, Vishwaroopam (1980), Thyagi (1982), Maaveeran (1986) in Tamil, and Amara Jyothi (1985) in Kannada.
As a politician
Krishna was a active supporter of the Indian National Congress party. He was invited by Rajiv Gandhi, the 6th Prime Minister of India, to join the Congress party. Krishna was significantly inspired by him, and he decided to join politics.
In 1989, he was elected as a member of parliament from the Eluru parliamentary constituency. In 1991, he lost to Bolla Bulli Ramaiah of the Telugu Desam Party from the same constituency. Krishna left his political career in the same year after the assassination of Rajiv Gandhi on 21 May 1991 by a suicide bomber at Sriperumbudur in Tamil Nadu.
Awards, Honours, Achievements
1974: Nandi Award for Best Actor for the film Alluri Sitarama Raju
1997: Filmfare Lifetime Achievement Award – South
2008: Awarded an honorary doctorate by the Andhra University
2009: Received India's third-highest civilian honour Padma Bhushan from Pratibha Devisingh Patil, the 12th President of India, for his contribution to Indian cinema
2013: NTR National Award by the government of Andhra Pradesh
2015: Akkineni Nageswara Rao (ANR) National Award by the Akkineni International Foundation
2017: American Telugu Association ATA's Lifetime Achievement Award
2018: Lifetime Achievement Award at the Sakshi Excellence Awards
Death
On 14 November 2022, Krishna suffered a massive cardiac arrest, and he was immediately taken to the Continental Hospital in Nanakaramguda, Telangana, while he was unconscious. After 20 minutes of CPR, the doctors revived him, but his condition remained critical and on 15 November 2022, around 4:09 am, Krishna took his last breath. [6]The Hindu
Facts/Trivia
Krishna is fondly called Nata Sekhara, [7]

Indiaglitz Superstar Krishna, Daring and Dashing Hero, and James Bond of Telugu films by his fans. [8]

The Hindu
According to some media sources, Krishna, during his college days, shared his hostel room with Shoban Babu and Murali Mohan, actors from the Telugu film industry.
In an interview, Thene Manasulu film's director, Adurthi Subba Rao, revealed that he was forced to drop the lead actor Krishna from his film Thene Manasulu as he was a newcomer in the industry. However, Adurthi shot the film with the planned cast and released it on 31 March 1965. Krishna talked about how he was selected to play the lead role of Basavaraju in the film and said,


At the time Adurthi garu reached the status of top director, he announced a movie with new artists. So when I sent my photo, he responded to it and sent a message to meet him. When I went and met him, he said he would inform me after a month. As told by him I was called to his office Babu Movies after a month and was told that I was booked as a hero. I did four films in his combination. 'Mayadaari Malligadu' is an unforgettable movie among all."
In 1972, Krishna created a unique record of appearing in 17 Telugu films as an actor in a single year. [9]

Deccan Chronicle
As a producer, Krishna launched the first cinemascope film Alluri Seetharama Raju in 1974 and the first 70 mm film Simhasanam in 1986 in the Telugu film industry. [11]

Hindustan Times)) In an interview, Krishna talked about the challenges he faced while making the film Alluri Seetharama Raju and said,



The producer announced plans for making Alluri Seetharama Raju with Sobhan Babu. But the film did not start. He then gave the story to me as I showed interest in producing the film.When I was 30 I acted in this film. From age 10 to 30, I was inspired by many incidents that lead to the making of this film. We all went to Chintapalli forest near Visakhapatnam for the shooting. At that time, equipments had to be transported using cranes and we had a lot of difficulties. Even people from the industry were discouraging me. But I believed in the story and approached other distributors." ((Deccan Chronicle
In an interview, on being asked about his favourite actors, Krishna revealed that N. T. Rama Rao and Akkineni Nagarjuna are two of his favourites from the Telugu film industry.
Krishna established a cinematic record of playing a double role in 25 films and a triple role in 7 films. [12]

Deccan Herald
In 1974, the 100th film of Krishna, Alluri Sita Ramaraju, was released. In 1982, he completed his 200th film mark with the film Eenadu. His 300th film, Telugu Veera Levara, was released in 1995. [13]

Deccan Chronicle
In 1982, with the Telugu film Eenadu, Krishna introduced the Eastman colour grading technology in the Telugu film industry.
The first DTS film (Digital Theatre System) Telugu Veera Levara was launched by Krishna in 1995.
Krishna became the first actor to launch and act in a spy action thriller and cowboy/western genre films with the film Gudachari 116 (1966) and Mosagallaku Mosagadu (1971) respectively in the Telugu film industry. [14]

Deccan Chronicle
Krishna acted in 48 films with his second wife, Vijayanirmala, and he did 47 films with Jayaprada, an Indian actress and politician. [15]

Deccan Chronicle
After Krishna retired from the film industry in 2017, to honour his contribution to the Telugu film industry, the Australian postal department launched special stamps under the name "Superstar Krishna."
In 2019, after his second wife, Vijaya Nirmala, passed away, Krishna inaugurated her bronze statue along with his family members on the occasion of her 74th birth anniversary at his residence in Nanakramguda in Hyderabad.
On the occasion of Krishna's 78th birthday on 31 May 2021, he participated in the Green India Challenge at the request of the founder of the Green India Challenge Joginapally Santosh Kumar and planted saplings at his residence in Nanakramguda, Hyderabad.
In an interview, Mahesh Babu talked about making a biopic on his father Krishna and revealed that he would not portray his father's role in the film and said,


Krishna's biopic is a to be watched film for Telugu people. But I could never make an attempt even to portray my father's role in the film. I would surely be interested to be a part of the film as a producer and give all the support if anyone does make such an attempt. I will surely encourage such an idea. I am so excited about it."

On 16 November 2022, the Telugu Film Producers Council announced the cancellation of the film-related activities and operations of the entire Telugu film industry for a day as a tribute to Krishna.
References

↑

1
The Indian Express

↑

2
Hindustan Times

↑

3
The News Minute

↑

4,

↑

5
The News Minute

↑

6
The Hindu

↑

7
Indiaglitz

↑

8
The Hindu

↑

9
Deccan Chronicle

↑

10
OTT Play

↑

11
Hindustan Times)) In an interview, Krishna talked about the challenges he faced while making the film Alluri Seetharama Raju and said,


The producer announced plans for making Alluri Seetharama Raju with Sobhan Babu. But the film did not start. He then gave the story to me as I showed interest in producing the film.When I was 30 I acted in this film. From age 10 to 30, I was inspired by many incidents that lead to the making of this film. We all went to Chintapalli forest near Visakhapatnam for the shooting. At that time, equipments had to be transported using cranes and we had a lot of difficulties. Even people from the industry were discouraging me. But I believed in the story and approached other distributors." ((Deccan Chronicle

↑

12
Deccan Herald

↑

13,

↑

14,

↑

15
Deccan Chronicle