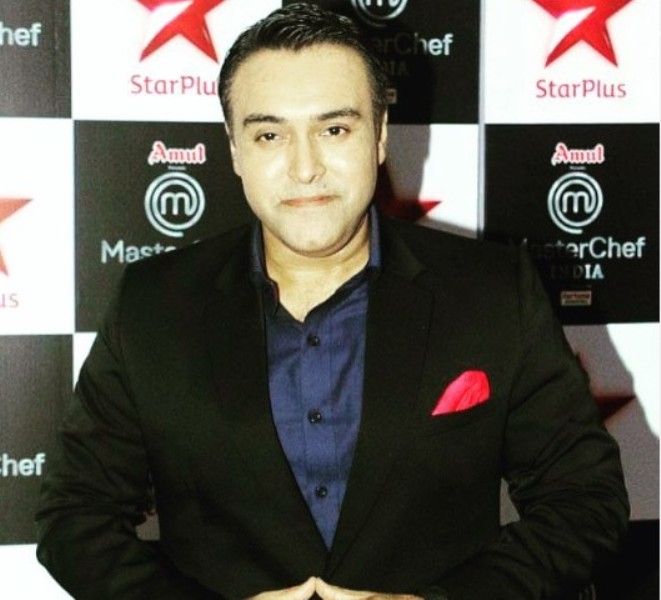 Zorawar Kalra is an Indian restaurateur and entrepreneur. He is the founder and managing director of Massive Restaurants, which owns outlets like Farzi Cafe and Masala Library.
Wiki/Biography
Zorawar Kalra was born on Thursday, 26 May 1977 (age 45 years; as of 2022) in Gurgaon, Haryana. His zodiac sign is Gemini. Zorawar enrolled at the Bentley University – McCallum Graduate School of Business, United States, to pursue a Master of Business Administration. Born in a family of chefs, Zorawar was inclined towards cooking since childhood. In an interview, Zorawar recalled his childhood and said,
Having said that, like any other Punjabi household, we have been associated with food for generations, with my grandmother — her mutton beliram still remains my favourite — and mother being the finest cooks I've ever known. Food was a continuous topic during our family dining conversation; as a child, I never understood that much, but the anecdotes were quite interesting and mesmerising for us to look forward to the meals. However, growing up with a legend in the family has a price which one needs to pay." [1]The Punch Magazine
Physical Appearance
Height (approx.): 5′ 3″
Hair Colour: Black
Eye Colour: Black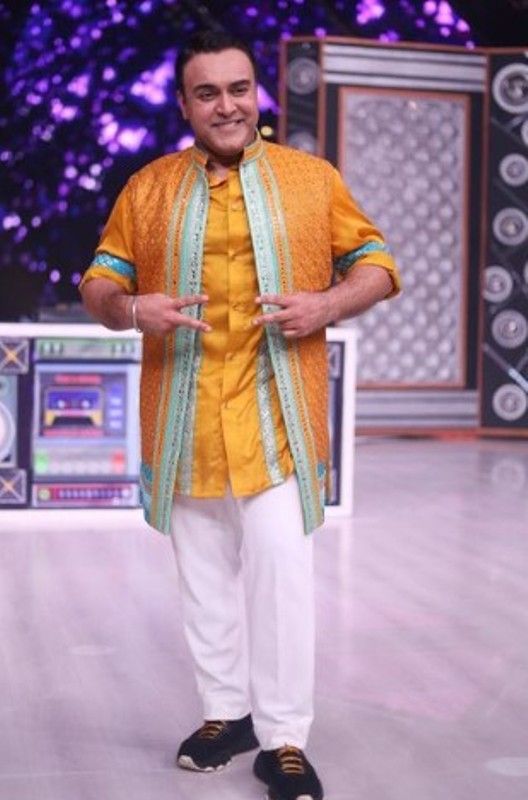 Family
Zorawar Kalra belongs to a Punjabi family in Haryana.
Parents & Siblings
Zorawar Kalra's father, Jaspal Inder Singh Kalra (Jiggs Kalra), was a famous Indian restaurateur, food columnist, television host, and author. On 4 June 2019, Jiggs Kalra died of cardiac arrest. According to Zorawar, his father was an early influence in his life and helped him learn the skills he needed to pursue a career as a restaurateur. In an interview, Zorawar talked about this and said,
I would spend a lot of time with him in and around the kitchen, but never had the patience to actually get to cooking for myself, let alone professionally, and that's when I realised that I wanted to be a restaurateur. I spoke to dad about it and he was more than supportive of my decision and, thus, I headed to Boston after my graduation to get an understanding of business management. I returned in 2004: Dad had just had his stroke which left him immobile from the left side of his body, neck down, making him wheelchair-bound. It was hard, but he was still as energetic and enthusiastic about Indian food as he was when he was a youngster. It has been an inspiration seeing him and that urges me to only push myself to give everything I do my best and never settle for anything otherwise."
Zorawar's mother, Lovejeet Kalra, was a homemaker. On 3 January 2021, Lovejeet passed away after suffering from a prolonged illness. Zorawar's brother, Ajit Kalra, is a restaurateur.
Wife & Children
On 30 July 2006, Zorawar got married to Dildeep Sehgal, who is a director of at Massive Restaurants. In an interview, Zorawar recalled how he met with Dildeep Sehgal and said that they met at their common friend's party. He said,
Dildeep would very often visit Delhi to chill out with common friends. We used to end up meeting each other at a lot of parties, and in 2005, the relationship started to bud." [2]The New Indian Express
The couple has two children named Fateh Kalra and Aaliyah Kalra.
Religion
Zorawar Kalra follows Sikhism.
Career
Restaurateur
In 2006, Zorawar established his first entrepreneurial venture, ZK Restaurant Concepts. In 2012, Zorawar established Massive Restaurants. Zorawar Kalra owns various fine-dining restaurant brands in India and abroad like Masala Library by Jiggs Kalra, Made in Punjab, Farzi Cafe, Pa Pa Ya, Masala Bar, and BO-TAI. In an interview with Forbes India, Zorawar Kalra talked about his Farzi cafe which has outlets in London and said,
Farzi Café London is a very progressive, avant-garde Indian restaurant. It takes global influences and give them an Indian twist. The menu is also unique, and while it takes some of the signature dishes from Dubai, Riyadh and India, it is 90% original to London. Our food has a lot of familiar tastes, but they are presented in a very different way, so there is always an element of surprise. We have also taken a lot of British 'classics' and given them a 'Farzified' twist, which basically means that we have added some Indian sensibility and flavours with a dollop of boldness." [3]Forbes India
Television
In 2016, Zorawar made his television debut with the Hindi reality show Masterchef India Season 5 in which he appeared as a host.
In Masterchef India Season 5, Zorawar Kalra replaced chef Sanjeev Kapoor as the judge of the reality show. In July 2022, Zorawar Kalra appeared as a participant in Jhalak Dikhlaa Jaa Season 10. In an interview, he talked about his participation in the dance show and said that he had no knowledge about dance before performing in the show. He said,
I had zero knowledge about dancing and for me, it was hard on the body and mind. I want to represent the common man who wants to learn to dance but hasn't been able to or had the opportunity to. I am here to entertain people and my job is done. But [in the process], at least I will grow and learn a lot of dancing skills with my choreographer Suchitra (Sawant Sangare), who is just incredible." [4]Travel and Leisure India
Controversy
Excise Department's raids at Zorawar's restaurant
In September 2019, the excise and taxation department of New Delhi conducted a raid at Zorawar's famous Thai restaurant in Mehrauli, New Delhi after receiving information on violations. Reportedly, the restaurant was serving non-duty paid liquor and evading taxes. The restaurant was also found to be serving bottles of branded champagne, the excise duty of which was paid only in Haryana. According to the officials, the restaurant was still operational after 1 am even though the permissible deadline was until 1 am. In an interview, Amit Grewal, spokesperson of Zorawar's company talked about this and said,
We have always been compliant with laws across all our restaurants. We are also cooperating with the authorities in the investigation related to one of our restaurants." [5]Hindustan Times
Awards
Zorawar Kalra won the Restaurateur of the Year Award at the GQ Men of the Year Awards twice, in 2014 and 2017.
In 2014, he won the Entrepreneur of the Year in Service Business – F&B Award at the Entrepreneur India Awards.
In 2017, GQ India named Zorawar as one of the 50 most influential young Indians.
In 2017, Consulting firm EY announced Zorawaar Kalra's name among the list of 16 entrepreneurs as finalists for its 19th Entrepreneur of the Year Award.
In 2016, Zorawar Kalra won Best Oriental Standalone Award at the Vir Sanghvi Awards.
Car Collection
Zorawar Kalra's car collection includes the Porsche 911 Carrera S99 2 generation and a Mercedes S class.
Favourites
Cuisine(s): Indian, Japanese
Food: Burger, Bisi Bele Bath
Film: Chariots of Fire (1981)
Facts/Trivia
Zorawar Kalra is also known as "Man with a Vision on a Mission & The Prince of Indian Cuisine."
In 2017, Zorawar's Farzi Cafe outlet in Dubai won the Masala UAE Award as the Best Restaurant in Dubai.
Zorawar Kalra's father, Jiggs Kalra, who was also known as the 'Czar of Indian Cuisine,' served many prominent figures like Princess Diana, Prince Charles, Atal Bihari Vajpayee, and Bill Clinton. [6]

Forbes India
Zorawar's grandfather, Joginder Singh Kalra, was a brigadier in the Indian Army.
In 2005, Zorawar Kalra started his entrepreneurial journey with a food cart named 'The parantha Company'; however, he ended up discontinuing it. In an Instagram post, Zorawar talked about the same and penned an Instagram caption with the post that read,


This is where my entrepreneurship journey started in 2005. With this small cart – The Paratha company. Even though it was something that I ended up discontinuing, it was my first time running a business and the initiation of my career . My chacha (uncle) lent me the 10 odd lakhs I needed. I built a base kitchen setup and two carts with that money.My family has always been the cornerstone of everything I have done and it continues to be so. It's just that my family has gotten a lot larger with the entire team at Massive Restaurants." [7]Zorawar Kalra – Instagram

Zorawar Kalra restaurant, The Farzi Cafe, has many outlets abroad. As of 2022, Farzi Cafe has outlets in nine countries. In an interview, Zorawar Kalra talked about the restaurant and said,


I was so blown away by the response. We are in nine countries now, which is very good for a company that was launched nine years ago. It is a matter of pride that Massive is a fully home-grown brand. I feel the best way to export culture is through food and we are doing that.

In July 2022, Zorawar Kalra participated in Jhalak Dikhlaa Jaa Season 10; however, according to Zorawar, his son didn't want him to participate in the dance reality show. In an interview, Zorawar talked about how his son reacted to his decision of participating in Jhalak Dikhlaa Jaa 10 and said,


My son, actually, didn't want me to do it because he thought I might embarrass him in front of his friends by dancing badly. He said no. But eventually, I decided to take it up as a big challenge. And it is always good to overcome difficult things. So, that's the reason I said yes. But it is definitely something that is not in my comfort zone."

Since a very young age, Zorawar was fascinated with cars. His first car was a second-hand Honda Acura, which he bought while pursuing his postgraduate degree at Bentley University, United States. In an interview, Zorawar talked about his passion for cars and revealed that he didn't like others to touch his vehicles unless they were his close friends and relatives. He said,


I usually do not allow too many people to touch my car but close friends and relatives are definitely welcome. However, they must respect the vehicle as it are very dear to me." [8]The Economic Times
Zorawar Kalra owns an Audemars Piguet – Royal Oak Offshore watch worth Rs 35,00,000. [9]

Business Standard