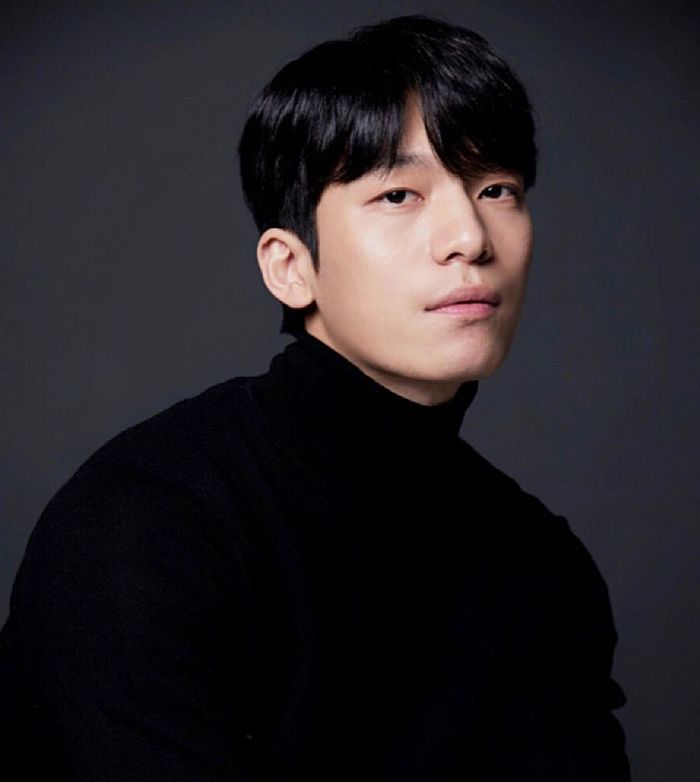 Wi Ha-joon is a South Korean actor, model, and singer. He is known for his work in the Kdramas Romance Is a Bonus Book (2019) and 18 Again (2020) and South Korean films Shark: The Beginning (2021) and Midnight (2021). He struck international stardom when he appeared in the South Korean Netflix series Squid Game (2021).
Wiki/Biography
Wi Ha-joon was born as 'Wi Hyun-yi' [1]Max Movie on Monday, August 5, 1991 (age 30 years; as of 2021), in Soando Island, South Jeolla Province, South Korea. His zodiac sign is Leo. He did his schooling at Wando High School, South Jeolla Province, and Baekam High School, Jeongeup-si, North Jeolla Province, South Korea. He wanted to be in arts high school, but his parents were opposed to his idea of working in the entertainment industry due to which he had to go to humanities high school. In the third year of high school, he wrote a heartfelt letter to his parents expressing his wish to work in the entertainment industry. After reading the letter, his parents decided to transfer him to a school in Seoul. In an interview, he said,
When I thought that I had to go to Seoul right away, I thought I had to put it into action. So I wrote a letter to my parents. I want to make my dream come true. After reading the letter I wrote with my sincerity, my parents rushed through the transfer process. I transferred to Seoul like that when I was in my third year of high school."
After leaving Jeolla Province, he went to an acting academy in Seoul, where he had a hard time communicating due to variations in dialects. For one year, he didn't speak to anyone as he was adjusting to the Seoul dialect. He did his majors in Theater and Film at Sungkyul University, Anyang, South Korea. [2]MSTeam Entertainment – Wi Ha-joon He only studied the first semester of his graduation and enlisted in Air Force Unit 709 on November 28, 2011, serving the mandatory military service in the Air Force Police Strike Team. He continued his studies during his military service. On November 27, 2013, he was discharged from his mandatory military service. After returning from the military, he joined MSTeam Entertainment. To perform action sequences, he attended the Seoul Action School for a year. He often trains with the coaches of the academy from time to time.
Physical Appearance
[3]Daum – Wi Ha-joon Height: 5′ 11″
[4]Daum – Wi Ha-joon Weight: 68 kg
Eye Color: Black
Hair Color: Black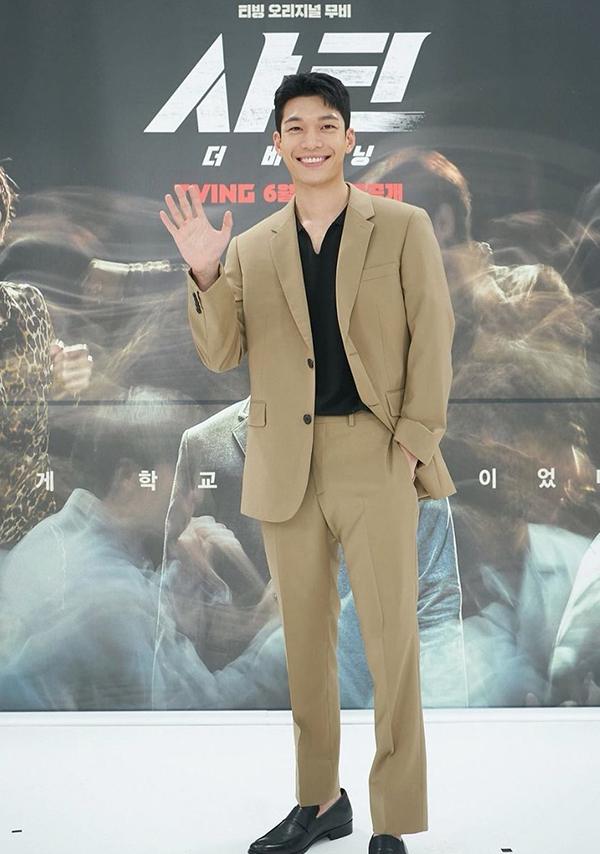 Family
His father runs an abalone farm. He has a younger sister. He is often seen with his niece, A Hyeoni, the daughter of his sister, on his social media account.
Career
Agency: MSTeam Entertainment
Films
In 2012, he made his film debut with the South Korean short 'Peace in Them.' In 2015, he made his feature film debut with the South Korean film 'Coin Locker Girl,' which was written and directed by Han Jun-hee. He played the supporting role of 'young Woo-gon' in the film. The film chronicles the life of an orphan named Il Young (played by South Korean actress Kim Go-eun), who was left at a coin locker at birth. Young is raised by a woman called Mother (played by South Korean actress Kim Hye-soo), who is the boss of a loan shark, and she follows out tasks given by her. Il Young, through several distressing experiences, murders Mother and becomes the owner of the business.
He then appeared in supporting or minor roles in the South Korean films Bad Guys Always Die (2015), Anarchist from Colony (2017), The Chase (2017), and Girl Cops (2019). In 2018, he appeared in the South Korean found footage horror film 'Gonjiam: Haunted Asylum' as 'Ha-joon.' For his performance in the film, he was nominated for Blue Dragon Film Award, Chunsa Film Art Award, and Grand Bell Award for Best New Actor category.
In 2021, he appeared in the television film 'Shark: The Beginning' in which he played 'Jeong Do-hyeon.' The film aired on Tving, and it chronicles the revenge of Cha Woo-sol (played by South Korean actor Kim Min-suk), a victim of school violence imprisoned in boys' prison due to an unexpected incident, against school bullies led by Jeong Do-hyeon, a mixed martial arts champion who helps Cha to break his limit and seek his revenge.
In 2021, he appeared in his first lead role in a film as a serial killer named 'Do-shik' in the South Korean film 'Midnight.' The film captures the life-threatening hide-and-seek story between a psychopathic killer and a deaf woman and her mother.
Kdramas
In 2016, he made his television debut with the MBC Kdrama 'Goodbye Mr. Black' in which he played the extended role of 'Ha-joon.' The series tells the tale of a Navy SEAL demolitions officer named Cha Ji-won (played by Lee Jin-wook), who, betrayed by his best friends and declared a traitor, is sent to another country from where he escapes and returns to South Korea with a fake wife to take revenge.
His first noticeable role was in the KBS2 drama 'My Golden Life' (2017) as 'Ryu Jae-shin,' Choi Seo-Hyun's (played by South Korean actress Lee Da-in) former driver.
He then appeared in supporting roles in the Kdramas Something in the Rain (2018) and Matrimonial Chaos (2018). In 2018, he appeared in the YouTube Kdrama 'With Coffee' as 'Lee Ha-Min.' In 2019, he appeared in his first main role as 'Ji Seo-joon' in the tvN series 'Romance Is a Bonus Book.' The series chronicles the journey of Kang Dan-i (played by Lee Na-young), a former advertising copywriter and current unemployed divorcee, finding love and a career again. Ji Seo-joon plays the freelance book designer who crosses paths with Dan-i and falls in love with her.
In 2020, he played the second lead 'Ye Ji-hoon' in the JTBC Kdrama '18 Again' based on the 2009 American film '17 Again.' Ye Ji-hoon is a famous baseball player who is parenting his brother's daughter after his brother lost his life in an accident. He falls for Jung Da-jung (played by South Korean actress Kim Ha-neul), a 37-year-old mother of twins who is getting divorced from her husband and looking forward to starting her career. For his performance in the Kdrama, he was nominated for Baeksang Arts Awards for Best New Actor – Television.
In 2021, he appeared in the Netflix survival drama TV series 'Squid Game,' which was streamed on and distributed by Netflix. Written and directed by South Korean filmmaker Hwang Dong-hyuk, the series is based on a contest, consisting of children's games, in which 456 players participate to win prize money of ₩45.6 billion; the losers face the death penalty. He played the lead role of 'Hwang Jun-ho,' a police officer who sneaks into the game as a guard to find his missing brother. Other main roles in the series were played by Lee Jung-jae, Park Hae-soo, Jung Ho-yeon, O Yeong-su, Heo Sung-tae, Anupam Tripathi, and Kim Joo-ryoung. The series was a huge hit globally as it become Netflix's most-watched series at its launch. The series is also the first South Korean drama to top Netflix's top ten weekly most-watched TV show charts globally.
In 2021, he appeared in the South Korean drama 'Bad and Crazy' in the lead role of 'K,' a helmet man and righteous person who goes violent after he meets any injustice.
Other Works
In 2018, he sang the OST 'Maybe It's Too Late' of the South Korean drama 'Matrimonial Chaos.'
He has been the brand ambassador for Hanwha Group, McDonald's Korea, Chamisul, Olleh TV, Galaxy S8 X KT, and KIWOOM Securities.
Favorites
Beverage(s): Mint Chocolate Latte, Iced Americano
Dessert: Mint Chocolate Ice Cream
Kdrama: Dr. Romantic (2016)
Film(s): Ong-Bak: Muay Thai Warrior (2003), Once Upon a Time in High School (2004),  The Chaser (2008), Secretly, Greatly (2013), New World (2013), Veteran (2015)
Song(s): Since I Let You Go by YB, Me After You by Paul Kim
Mixed Martial Artist: Valentina Shevchenko
Facts/Trivia
His hobbies include acrobatics, boxing, playing volleyball, and listening to music.
Growing up, he wanted to become an entertainer or a boy group member. In his middle and high school, he was even a member of a dance club. In the third year of high school, he went to Tokyo to audition for SM Entertainment and JYP Entertainment. He took a camera test after passing the first round of auditions at SM, but he was eventually rejected.
While studying acting in Seoul, he watched many plays and movies and naturally tilted towards acting. The first play he saw was 'Don't Be Too Surprised', which was directed by Park Geun-hyung and staged at the Sanwoollim Theater in Hongdae, Seoul.
In an interview, when he was asked how he relieved himself when he was tired and struggling. He replied that he went to the practice room to practice acting instead of home. He said that while looking in the mirror as he acts, he gained confidence.
While working in 'Romance Is a Bonus Book,' he made friends with the South Korean actor Lee Jong-suk, who played the first lead in the series. He said,


I tend to get along with men while playfully fighting. Lee Jong-suk really welcomed me and took good care of me. He also encouraged and praised me a lot, so I felt the most comfortable on set."
Since childhood, he wanted to play the antagonist, especially a serial killer in films or Kdramas. His dream came true when he bagged the role of a serial killer in the South Korean film midnight.
He had to lose weight to play psychopath in Midnight as he needed a sharp face for the character. Before filming, he weighed around 76 kg. Through diet and intense interval training, he lost 13 kg in two months.
He is a huge fan of Mixed Martial Arts and watches MMA fights before going to bed.
He changed his name after his agency's CEO suggested he does so. He had decided upon seven names to go along with his surname Wi. He chose Ha-joon, where Ha (Hwa) means to become and Joon means special.
He is a philanthropist and donates to the UN Refugee Agency and other refugee organizations with Jung Woo-sung.
In an interview, he talked about how he wanted to start an entertainment industry to help youngers achieve their dream to shine in the entertainment industry.
In 2021, he was put in the People magazine's list of 25 of the Sexiest Men You Can Watch. The first position was held by Ant-Man star Paul Rudd, and others were John Cho, Oscar Isaac, Hasan Minhaj, Jay Ellis, and Scott Speedman.
He has a phobia of water. Before shooting an underwater scene in Squid Game, he had to undergo therapy to overcome his fear of water. [7]

News1 Korea
Out of all the people, his father, who wished and rooted for him to become a singer, felt proud when he became an actor.
He said that before he came into the entertainment industry, he was very sensitive and full of self-esteem. However, after facing several rejections, his self-confidence decreased. There came a time when he hated himself and refused to look in the mirror. When he began getting work, he slowly started building self-confidence again and loving himself.