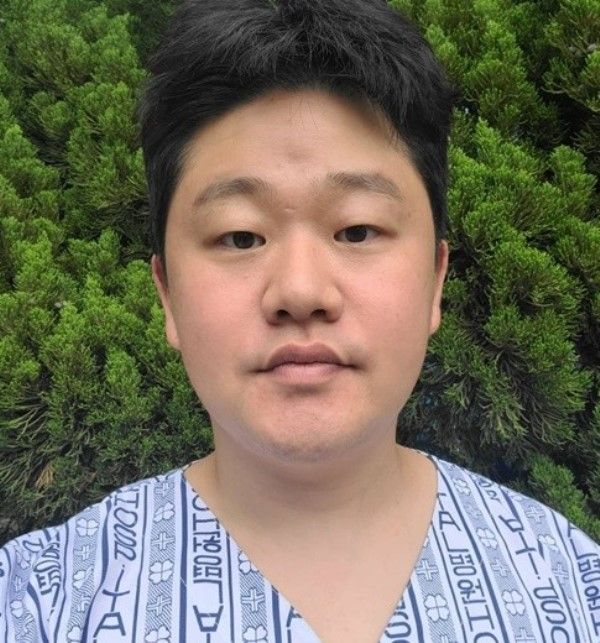 Choi Sung-bong (1990-2023) was a South Korean singer. He is known for his performance at 'Korea's Got Talent' in 2011. In 2023, he died after committing suicide at the age of 33.
Wiki/Biography
Choi Sung-bong was born on Sunday, 18 February 1990 (age 33 years; at the time of death) in Seoul, South Korea. His zodiac sign is Aquarius. When he was three years old, he was abandoned at an orphanage in Seoul. He faced physical abuse at the orphanage. To escape physical abuse, he ran away at the age of 5 from his orphanage to Daejeon and started living in the red-light districts. In an interview, he revealed that when he was 14 years old, he hid at a night school to escape area gang members. He studied at Dae-Jeon Art High School in Daejeon, South Korea. When he was studying in school, he at a delivery service to pay for his school fee and private lesson fees. While studying at school, he developed an interest in singing and asked Jeong-So Park, a singing mentor, to teach him music, and Park agreed to be his teacher without charging him. Park also helped him receive assistance from the church and ChildFund Korea.
He got an opportunity to study at Hanyang University; however, he could not pursue undergraduate education due to financial problems. He sold gum and energy drinks at nightclubs for ten years to earn money. Later, he studied at the Department of Cultural Art Management at Kyung-Hee Cyber University. [1]The Korea Times
Physical Appearance
Height (approx.): 5′ 8″
Hair Colour: Black
Eye Colour: Black
Family
He was an orphan, and there is not much information about his family.
Career
Singer
In 2011, Choi Sung-bong participated in tvN's reality TV show 'Korea's Got Talent,' where he performed the song 'Nella Fantasia' by Ennio Morricone. His performance impressed all the judges and the audience.
After his performance was uploaded on YouTube, he was praised by many musicians including Justin Bieber, BoA, and Jung Hwa-um. He reached the finals of the competition and became the first runner-up of the show. Reportedly, the International Press called him "the next Susan Boyle" after watching Choi's performance with English subtitles. [2]CBS News After he gained popularity on 'Korea's Got Talent,' he was approached to sign a contract with many entertainment companies. Later, he signed a contract with Sony Music Korea Inc.; however, he decided to cancel the contract in December 2011. He was managed by Bongbong Company until his death in 2023.
TV Shows
He appeared in many TV shows including tvN's 'Back Ji-yeo's People Inside' in 2011, KBS1's 'Morning Garden' in 2012, and MBN's News Square in 2013.
Events
Choi Sung-bong had performed at many events and charity functions. In 2012, he performed at You Fest Main Final Concert in Madrid, Spain. In the same year, he sang the Korean National Anthem at the inaugural ceremony of the London Olympics in Seoul. In July 2012, he performed at Teenager's Healing Concert by the Ministry of Environment in Seoul. In August 2012, he performed at Andy – Live In Concert at the Greek Theatre in Los Angeles.
Controversies
Hid his Education Details
On 4 June 2011, after appearing for the first time on 'Korea's Got Talent,' some individuals accused him of hiding the fact that he had graduated from an art high school. However, it was mentioned that he had faced financial difficulties and was unable to attend classes regularly. Some allegedly claimed that he obtained his diploma out of sympathy. The production team of KGT clarified that the information about his graduation from art high school was removed from the film during the editing process. However, he mentioned his graduation during the second local tryout, where the judges, crew members, and a large audience were present to hear it. Later, KGT aired a revised version of the show that included his statement about graduating from art high school. [3]Time
Faked Health Problem
In January 2021, Choi announced that he was battling cancer and was raising funds to support his latest album. On 29 October 2021, he confessed that he was faking his cancer diagnosis. A news agency released his apology in which he said,
I sincerely and deeply apologize for causing social upheaval and great disappointment regarding the controversy over the authenticity of 'Choi Seong-bong's false cancer battle' reported in the media. All diagnoses of thyroid cancer, colorectal cancer, prostate cancer, lung, liver, and kidney metastasis, excluding major depressive disorder and post-traumatic stress disorder, are false." [4]Naver
Awards
9th Candle Award by Pop Culture Critic of College Union
New Artist by Foreign Correspondents Club
Death
On 20 June 2023, he committed suicide at his home after posting a message on his YouTube channel. [5]Allkpop
Facts/Trivia
Choi Sung-bong had been featured in many magazines including Korean Daily 100°C (2012), Woman Sense (2013), and Woman's Life (2013).
In 2016, he published a book titled 'Singing is My Life: Memoir of My Journey from Homelessness to Fame.' In the book, he wrote about his life and career and the book became a best seller.
He followed a non-vegetarian diet.
He consumes alcohol occasionally.