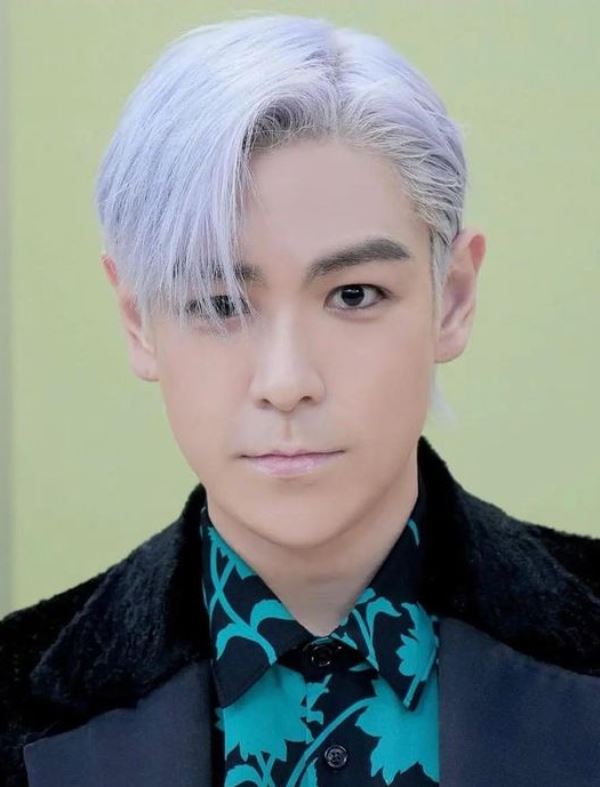 T.O.P is a South Korean rapper, singer, songwriter, record producer, and actor. He is famous for being a former member of one of the most popular South Korean boy bands 'Big Bang' under the record label YG Entertainment. In 2023, he was announced to appear in the second season of the popular Netflix South Korean survival drama series 'Squid Game.'
Wiki/Biography
T.O.P was born as Choi Seung-hyun [1]South China Morning Post on Wednesday, 4 November 1987 (age 35 years; as of 2022) in Seoul, South Korea. His zodiac sign is Scorpio. He is the great-nephew of Kim Whanki, a renowned abstract art artist in Korea. Growing up in his family, Choi Seung-hyun was exposed to the art world and was influenced by it. He developed an interest in hip-hop at a very young age. Seung-hyun and Kwon Ji-yong (now known as G-Dragon), who would later become a fellow member of BigBang, were childhood friends who lived in the same neighbourhood during their middle school years. They shared a common interest in dancing and rapping and often practised together. Seung-hyun became famous as an underground rapper by the stage name Tempo and performed on stage at many hip-hop clubs. Later, when Kwon moved away, they reconnected when Kwon, who was already signed with YG Entertainment, contacted Choi. Kwon informed Choi about the opportunity to form a boy group under YG Entertainment, and this eventually led to their collaboration as members of BigBang. In 2003, he won KBS Radio's 'Rap Battle' under the name Tempo. In 2008, he was accepted into Dankook University's theatre department. [2]E-Today
Physical Appearance
Height (approx.): 6′
Weight (approx.): 75 kg
Hair Colour: Light Purple (dyed)
Eye Colour: Black
Body Measurements (approx.): Chest: 40″, Waist: 30″, Biceps: 13″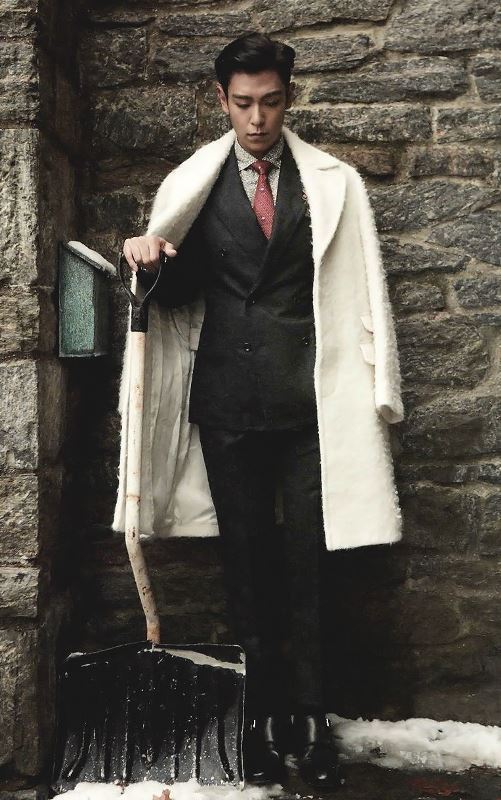 Family
His father, Choi Bong-am, was a soldier. He has an elder sister named Choi Hye-youn.
Relationships/Affairs
Shin Min-a
In 2007, he was rumoured to be in a relationship with the South Korean actress and model Shin Min-a. [3]Koreaboo
Han Seo-hee
In 2017, T.O.P was found guilty of smoking marijuana and faced other charges. During the case, he admitted to dating a former trainee named Han Seo Hee when they both smoked marijuana; however, they allegedly broke up shortly after that, and he stopped using marijuana. During the court hearing, T.O.P's lawyer mentioned that the idol was experiencing mental distress and was also drunk when he made the impulsive decision to smoke marijuana with his former girlfriend. [4]Hype [5]Koreaboo
Ga-bin Kim
In November 2019, he was in a rumoured relationship with the South Korean actress Ga-bin Kim. [6]Soompi
In a 2016 interview, while talking about his dating life and what type of girls he liked to date, he said,
Since I was 19, I've dated exactly three people. Nobody knows the one I had a 'some' with. Right now, I am single. I like to drink, but I like women who don't drink. But they cannot stand me. I once dated a girl who loves to drink. We dated for 3-4 years, but I had no memories of her. Because of alcohol, we always blacked out. Since that, I try to date girls who don't drink. But when I drink, I turn off my phone. When I date, I don't want to get close to the other person. When I look back, I like the moments when we were not close. I like her to always be there for me. I like it when she doesn't get into my business too much. I like speaking formally to her and not becoming too close." [7]Allkpop
Signature/Autograph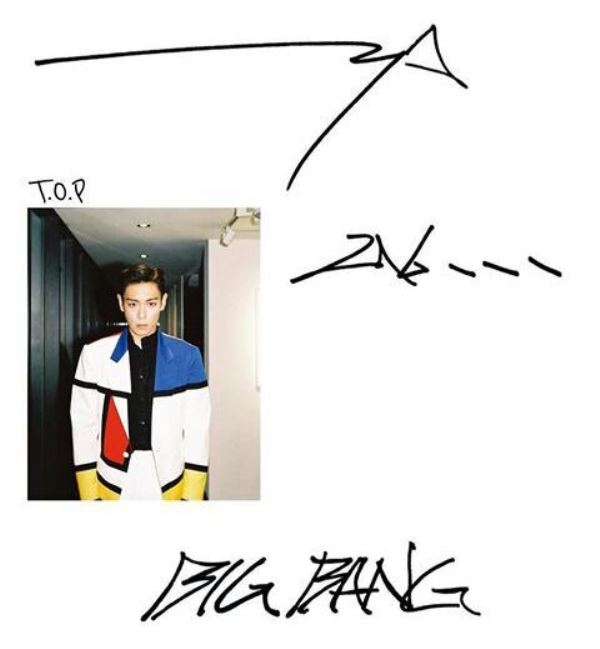 Career
Musician
Big Bang
YG Entertainment contacted Seung-hyun after which he recorded some demos with Kwon and sent them to the CEO of the agency, Yang Hyun-suk, who asked Choi to audition. Seung-hyun was rejected after the first audition as they considered him too 'chubby' and felt he did not fit their idealistic version of an idol. After being initially rejected, Seung-hyun became determined to join YG Entertainment. He went home and exercised intensely to lose 20 kg in just 40 days. Six months later, he returned for another audition and this time he was signed by the agency. A senior artist of YG Entertainment, Seven, gave him the stage name 'T.O.P.' [8]Big Bang In 2006, he debuted as one of the two rappers of 'Big Bang' along with four other members named G-Dragon, Taeyang, Daesung, and Seungri.
The group released their debut album titled 'Big Bang Vol. 1 – Since 2007' including T.O.P's debut solo song titled 'Big Boy.'
In 2007, the group released an EP titled 'Always,' after which the group gained mainstream success. The song 'Lies' of the album topped many music charts after its release. They released many chartbuster songs including 'Last Farewell' (2007), 'Day by Day' (2008), 'Fantastic Baby' (2012), and 'Bang Bang Bang' (2015). From 2011 to 2012, T.O.P went on a ten-month world tour spanning four continents for BigBang's promotional activities for their EPs 'Tonight' (2011) and 'Alive' (2012). In 2015, the group went on a worldwide concert tour titled 'MADE.'
On 7 February 2022, YG Entertainment made an announcement that Big Bang would make a comeback with a new song on April 5 2022. They also revealed that T.O.P had ended his exclusive contract with YG Entertainment. However, YG Entertainment mentioned that despite the contract termination, T.O.P would continue with group activities. On 31 May 2023, T.O.P confirmed that he had withdrawn from the group, signalling his departure from 'Big Bang.'
Solo
In 2010, he debuted with the song 'Turn It Up,' which he performed at BigBang's Big Show Concert. The song peaked at number two position on the Gaon Digital Chart and sold more than 1.3 million downloads before reaching the end of the year 2010.
In November 2013, he released the song 'Doom Dada,' which was his second digital single. The song achieved the top spot on Dazed magazine's list of the Top 10 K-Pop tracks of 2013.
Subunit (GD & TOP)
In 2010, T.O.P and bandmate G-Dragon came together to form a subunit and released the album titled 'GD & TOP.' Three singles from the album, 'High High,' Oh Yeah,' and 'Knock Out,' achieved the top three positions on the Gaon Chart. The album peaked on the Gaon Chart with a pre-order of 200,000 copies.
Actor
Television
In 2007, he made his acting debut with KBS2's South Korean drama TV series titled 'I Am Sam' in which he played the role of Chae Mu-sin, the top fighter of the school.
He has acted in many TV series including 'Iris' (2009), 'Haru' (2010), and 'Secret Message' (2015).
Film
In 2008, he appeared in a cameo role as himself in the South Korean film 'Story of Men.' He gained recognition as an actor after playing the role of Oh Jang-beom in the 2010 war drama film '71: Into the Fire.'
In 2013, during the shooting of the South Korean film 'Commitment,' he injured the back of his hand on a glass fragment while shooting a combat scene, after which he was hospitalized for surgery. He has worked in many South Korean films including 'Commitment' (2013), 'Tazza: The Hidden Card' (2014), and 'Out of Control' (2017).
Host
He has also hosted MBC's music program 'Music Core.'
Philanthropist
In August 2014, T.O.P participated in the Ice Bucket Challenge, a global campaign aimed at raising funds for medical research on Lou Gehrig's disease, also known as ALS. As part of his involvement, he donated to the Seungil Hope Foundation, a non-profit organization that offers support to individuals affected by Lou Gehrig's disease.
[T.O.P – ALS ICE BUCKET CHALLENGE]#TOP #BIGBANG #아이스버킷챌린지#ALSIceBucketChallenge
Read more @ https://t.co/kV4wWiMrqo pic.twitter.com/i7VfoCegZh

— YG FAMILY (@ygent_official) August 23, 2014
In October 2016, T.O.P collaborated with renowned auction house Sotheby's to curate a collection of contemporary art for a charitable auction in Hong Kong. The project, known as #TTTOP, showcased 28 artworks from both Asian and Western artists. The auction was a remarkable success, generating over HK$ 135 million in sales. A significant portion of the proceeds was donated to the Asian Cultural Council (ACC) to aid emerging artists from Asia. In March 2020, T.O.P donated 100 million won to the Hope Bridge Disaster Relief Association to be utilized to purchase essential supplies for medical teams at the forefront of the battle against the COVID-19 pandemic. [9]Sports Seoul On 3 March 2020, T.O.P, using his legal name, made a donation of ₩100 million to the Hope Bridge National Disaster Association in Daegu to support the medical staff in the region by providing them with essential personal protective equipment during combating the COVID-19 pandemic. [10]News CJ
Controversy
Military Service and Substance Abuse
On 9 February 2017, T.O.P began his mandatory military service as a conscripted police officer. He was scheduled to be discharged on 8 November 2018; however, in June, he faced legal troubles related to the use of marijuana. [11]Koreaboo As a result, T.O.P was transferred to a different police division and suspended from duty pending the verdict of his case. [12]Soompi)) Shortly after, he was found unconscious in the police barracks due to a suspected overdose of prescribed benzodiazepine. ((Allkpop He was hospitalized, after which he regained consciousness and started to recover, as confirmed by his mother on 8 June 2018. [13]BBC News On 29 June, T.O.P attended his first trial at the Seoul Central District Court regarding the charges of marijuana usage. [14]Korea JoongAng Daily During the trial, he pleaded guilty and admitted to smoking marijuana on four occasions in early October 2016. [15]The Jakarta Post As a result, he received a two-year probation sentence. [16]Sports Chosun
Following a disciplinary review by the police, it was decided whether T.O.P would return as a conscripted policeman or complete his service as a public service officer. The Ministry of National Defense assigned him the status of a reservist and transferred him from the police department to fulfil his mandatory service as a public service worker. He resumed his service at the Yongsan Arts and Crafts Center in central Seoul on 26 January 2018. T.O.P was officially discharged on 6 July 2019, with the official process taking place two days later. [17]Spochoo
Awards, Honours, Achievements
Film Awards
2010: Best New Actor and Popularity Award for the South Korean film '71: Into the Fire' at the Blue Dragon Film Awards
2010: Hallyu Popularity Award for the film '71: Into the Fire' at the Grand Bell Awards
2010: Best New Actor Award for the film '71: Into the Fire' at the Max Movie Awards
2010: New Icon (Movie) Award for the film '71: Into the Fire' at the Style Icon Awards
2011: Best New Actor and Popularity Award for the South Korean film '71: Into the Fire' at the Baeksang Arts Awards
2013: Rookie Award for the South Korean film 'Commitment' at the BIFF Asia Star Awards
2015: Visual Culture Award at the Prudential Eye Awards
Music Awards
2006: Rookie of the Month (October) Award for the song 'La La La' at the Cyworld Digital Music Awards
2007: Song of the Year Award for the song 'Lies' at the Mnet Asian Music Awards
2008: Best Song Award for the song 'Lies' at the Seoul Music Awards
2011: Best Worldwide Act and Best Asia Act Awards at the MTV Europe Music Awards
2015: Song of the Year for the song 'Bang Bang Bang' at the Melon Music Awards
2015: Artist of the Year Award at the Mnet Asian Music Awards
2016: Digital Bonsang Award for the song 'Loser' at the Golden Disc Awards
2019: Special Digital Bonsang Fans Choice at the Golden Disc Awards
Car Collection
He owns a Ferrari car.
Assets & Properties
The rapper owns three houses, with one of them located in Yongsan, which is Seoul's central hub. This particular house is valued at approximately US$2.6 million. [18]South China Morning Post
Net Worth
In 2021, T.O.P's net worth was estimated to be US$23 million. [19]South China Morning Post
Favourites
Facts/Trivia
T.O.P. has achieved notable recognition in the art world, as he became the first K-pop singer to be included in Growse Magazine's list of 200 artists. This distinction places him among prominent figures in the art industry.
He is popular among his fans for his husky voice.
He is also known for being an art collector.
One of his hobbies is collecting Be@rbrick figurines.
In his leisure time, he likes to read books and swim.
In 2016, he collaborated in curating an auction of Asian and Western art for Sotheby's in Hong Kong. Reportedly, he revealed to collaborate with the Japanese sculptor Kohei Nawa on an NFT (Non-Fungible Token) project. [22]

Lifestyle Asia
On 4 November 2018, on the occasion of T.O.P's birthday, his fans from four Asian countries came together and donated ₩11 million (US$9,900) to the Yongsan Welfare Foundation in T.O.P's name to help those who are less fortunate and in need. [23]

The Jakarta Post [24]

Naver
He loves to drink wine and champagne. In an interview, he shared his desire to launch his own brand of wine, which would be selected and produced in France.
During a 2022 interview with a luxury magazine, he referred to the period in 2017 as "the worst moment" of his life as he tried to commit suicide. He said,


This is the first time I've spoken about this publicly, but I did try to commit suicide about five years ago. I realised later how many hurt and painful memories I gave to the people around me, my family and fans out there. Actually, I was going to seriously stop making music and stop being a musician. But during the bad times, the rough times, my motivation to keep going was the music. It's been my motivation, like wanting to fill up a bookshelf with my work. It's been my passion. I realised how precious it is to pay back what I've received. I feel that I'm reborn." [25]Prestige
In 2022, after going through the application process, T.O.P was chosen to be part of the DearMoon project crew, a lunar spaceflight mission. The mission is planned to take place in 2023 aboard the SpaceX Starship.
He is often spotted smoking in public.