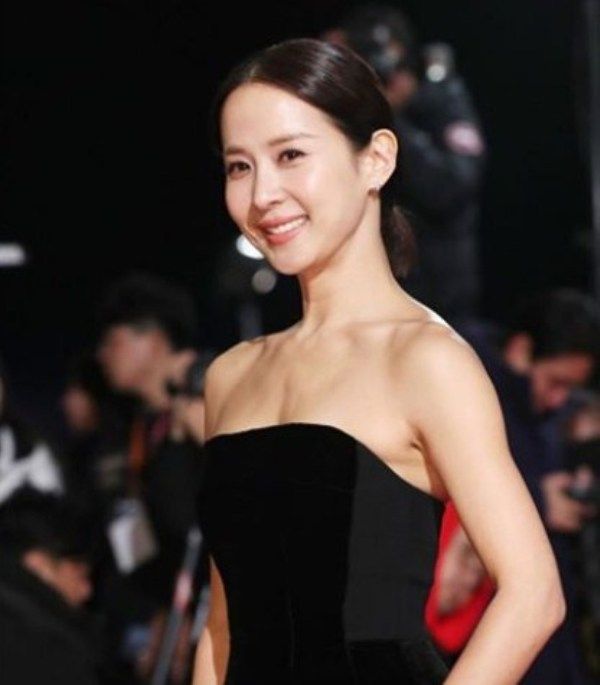 Cho Yeo-jeong (also spelt as Jo Yeo-jeong) is a South Korean actress and is internationally famous for her role as 'Mrs. Park' in the Oscar-winning film "Parasite" (2019).
Wiki/Biography
Cho Yeo-jeong was born on Thursday, 19 February 1981 (age 39 years; as in 2020) in Seoul, South Korea. Her zodiac sign is Aquarius.
She did her schooling from Bundang Daejin High School, Seongnam, South Korea.
She did Major in Theatre Arts from Dongguk University Seoul Campus. She did her masters in performing arts from Dongguk University Seoul Campus.
Physical Appearance
Height: 5′ 4″ [1]High Entertainment – Artist Profile
Eye Colour: Brown
Hair Colour: Brown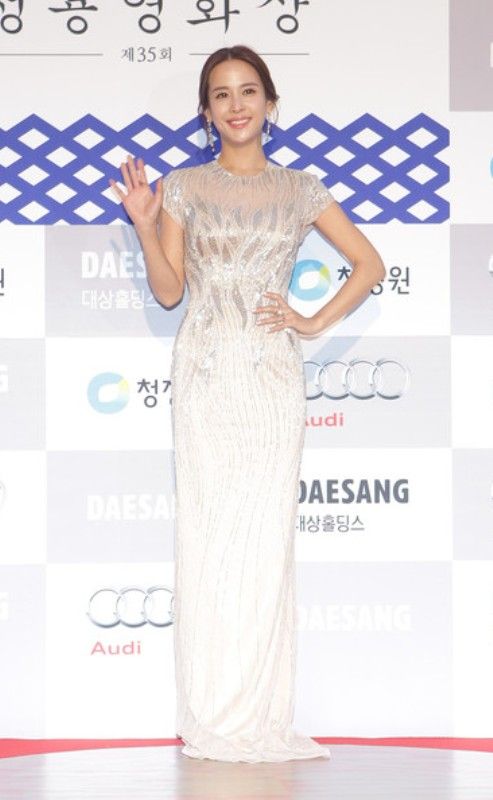 Family & Ethnicity
Not much is known about her family. She was second-born of the four children of her parents. Her father and mother got divorced due to financial reasons, and currently, Yeo-jeong and her siblings are living with their mother.
Career
Agency
Didim 531 Entertainment (till 2013)
High Entertainment (current)
In Television
In 1997, at the age of 16, she began her career as a model and appeared as the cover girl of the CeCi Magazine. She appeared in MBC's children variety show 'Ppo Ppo Ppo' in 1997 as the youngest 'Ppomi sister.'
She has hosted the shows like Fairyland Ggumdongsan (2001), Girls on Top – Season 2 (2010), and O'live Beauty On-Air (2011). She made her acting debut with the 1998 show "Three Men Three Women" in an uncredited role.
She appeared in very small roles in many K-dramas, You Don't Know My Mind (1999), Roll of Thunder (2000), Jang Hee-bin (2002), South of the Sun (2003), Terms of Endearment (2004), So In Love (2006), War of Money: The Original (2008), and The Road Home (2009). In 2011, she appeared in a lead role in the K-drama "I Need Romance" as 'Sunwoo In-young.'
After that, she starred in many hit Korean serials such as Lovers of Haeundae (2012), Divorce Lawyer in Love (2015), Love in the Moonlight (2016), Ms. Perfect (2017), Beautiful World (2019), and Woman of 9.9 Billion (2019). She has also participated in reality shows such as 21st Century Committee (2001), Soulmates (2003), We Got Married – Season 1 (2008), Fox's Butler (2010), Law of the Jungle in Caribbean/Maya Jungle (2013), and Surfing House (2019).
In Films
She made her film debut with "A Perfect Match" (2002) as 'Min-ah.'
She went on to play the lead character of 'Yeon-hee' in the film "Vampire Cop Ricky" (2006). In 2010, she rose to prominence with her role of an ambitious Joseon lower-caste woman, 'Chun-hyang' in the film "The Servant."
She has acted in several hit South Korean films, The Concubine (2012), The Target (2014), Casa Amor: Exclusive for Ladies (2015), and Parasite (2019).
Other Works
In 2005, she acted in the musical theatre, "Grease" in which, she played the lead role of 'Sandy.' She has written a book titled 'Healing Beauty' which was published in 2013. The book focuses on Cho's advice on health and beauty, and her journey as an actress over 16 years of her career.
Apart from acting, she is also a good singer and sang the OST of her drama "I Need Romance" (2011): "Aegyo (Charm)" along with Kim Jeong-hoon (actor & singer).  She has also sung "Winter Story" of Eyagi Entertainment's Christmas single in 2011. In 2019, she was seen in the music video of J. Y. Park's hit song "Fever."
Awards & Achievements
Screen Actors Guild Awards for Outstanding Performance by a Cast in a Motion Picture for the film "Parasite" in 2020
Chicago Film Critics Association Awards for Best Supporting Actress for the film "Parasite" in 2019
Korean Association of Film Critics Awards for Best Supporting Actress for the film "Obsessed" in 2014
SBS Entertainment Awards- Popularity Award for the show "Law of the Jungle in Caribbean/Maya Jungle" in 2013
Style Icon Awards- SIAs Discovery in 2011
KBS Drama Awards
Excellence Award, Actress in a One-act Drama for "Babysitter" in 2016
Excellence Award, Actress in a Mid-length Drama "Perfect Wife" in 2017
Top Excellence Award, Best Actress for "Woman of 9.9 Billion" in 2019
Blue Dragon Film Awards
Popular Star Award for the film "Servant" in 2010
Best Actress for the film "Parasite" in 2019
Controversy
In 2013, when her contract with her agency, Didim 531 was expiring, she began having contact with Spring Entertainment. Therefore, Korean Entertainment Management Association prevented the actress to sign with Spring Entertainment and also banned Spring Entertainment from the association for two years. After her contract with Didim 531 expired, she signed with Neos Entertainment. [2]

Soompi
In 2018, she was involved in a controversy related to fraud allegations on her father. Her father had borrowed a sum of 300 million won (Rs. 1.77 crores) from Mr A, who reportedly suffered financial damage due to the matter. Mr A contacted Yeo-jeong's agency, High Entertainment to contact Yeo-jeong. After the matter surfaced the media, High Entertainment released an official statement apologizing to Mr A for irresponsible action of her father; promising to sort out the matter as a soon as possible. Later, Yeo-jeong met Mr A and apologized to his family and gave her words that she would return the money to them. [3]

Korea Daily
Signature
Favourite Things
Facts/Trivia
Cho Yeo-jeong likes exercising, reading, and cooking.
She is an animal lover and has a pet named Ang-yo.
She played the lead role of 'Mrs. Park' in the film Parasite (2019), which won Palme d'Or at the Cannes Film Festival in 2019, and the Academy Award for Best Picture in 2020.
She is often seen drinking alcohol on numerous occasion with her friends.