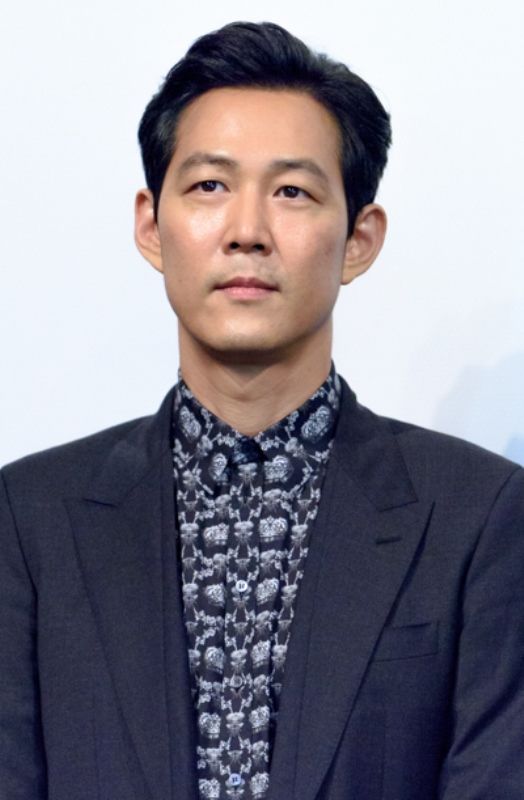 Lee Jung-jae is a South Korean actor, model, producer, director, and entrepreneur. He is known for his roles in the South Korean films An Affair (1998), The Last Witness (2001), Typhoon (2005), The Thieves (2012), and The Face Reader (2013). He gained worldwide fame for his portrayal of 'Seong Gi-Hun' in Netflix's survival drama 'Squid Game' (2021).
Wiki/Biography
Lee Jung-jae was born on Friday, December 15, 1972 (age 49 years; as of 2021), in Seoul, South Korea. His zodiac sign is Sagittarius. He did his schooling at Gwangju's Sungui Elementary School, Seoul's Cheongdam Middle School, and Seoul's Hyundai Senior High School.
In 1999, he enrolled for a Bachelor's degree at the Department of Theater & Film Art at Dongguk University in Seoul, South Korea. [1]Daum – Lee Jung-jae In 2008, he attained his Master's degree in Theater and Film Art at Dongguk University. He wrote his master's thesis titled 'A Study on the Acting Approach to the Role of Kang Se-jong in the Movie Typhoon.' [2]Star News Korea
Physical Appearance
[3]Daum – Lee Jung-jae Height: 5′ 11″
Eye Color: Black
Hair Color: Black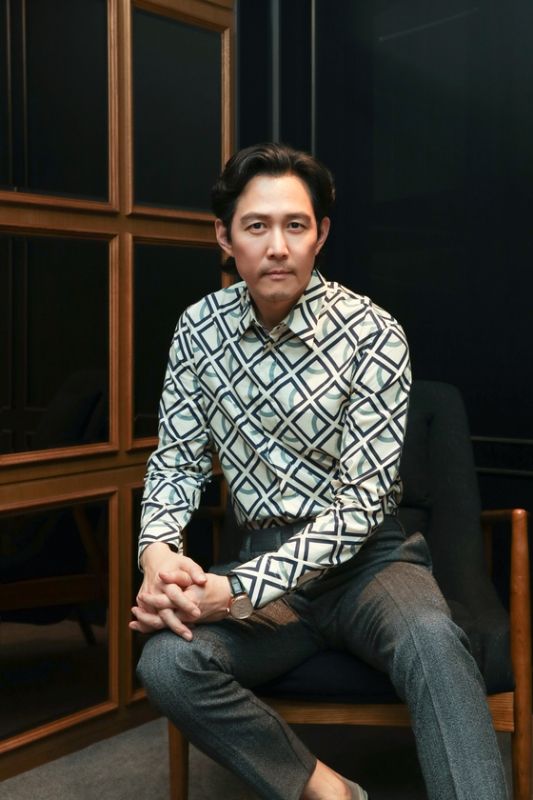 Family & Ethnicity
His father's name is Lee Chul-seong. His family was not well-off, and group up, he had the pressure of getting a better job as his elder brother was autistic. Talking about his autistic brother in an interview, he said,
I have a big brother, and he′s not well. My parents had a hard time when our family wasn′t so well off because he was born with autism. My parents had to work and because of that, I also felt responsible for taking care of him. I think that′s why my father wanted me to get a better job. Since he′s my brother, since I′m his brother, I didn′t think of him as a burden. As he couldn′t get anything to eat himself, I had to eat with him, and I always had to go looking for him whenever he got lost outdoors. That was sort of inconvenient."
Affairs/Relationships
In 2003, he began dating the South Korean actress Kim Min-hee. After being in a relationship with Min-hee for three years, he broke up with her in 2006.
In 2010, he was spotted by some reporters while he was leaving with Lim Se-ryeong, Daesung Group's chairman's eldest daughter and the ex-wife of the South Korean business magnate and the chairman of Samsung Lee Jae-yong, for a trip to the Philippines. By then, she was already a mother of two and had divorced Lee Jae-yong. The rumors of their relationships began starting then, but they denied it. In January 2015, he publicly announced that he was dating Lim Se-ryeong. As of 2021, the couple is still dating.
In a past interview, he had said that he didn't want to get married because of his dating rumors. He said,
I don't want to get married because of things like that, though. Many actors my age aren't married yet. That's what the people around me are like, and so I don't think much [of marriage] either. I'm also used to living freely."
Religion/Religious Views
He is a Protestant Christian. [4]Hankyung In an interview, he talked about his religious views and said,
If you go through bad things when you're young, don't you resent someone? But as I get older, I want to say, 'That's what life is all about'. I got religion because I followed my mother. I have a sick brother. When I was young, my mother visited the hospital a lot. Then I got religious, and when I was in kindergarten, I started going to church with my older brother and mother."
Career
Agencies
C-JeS Entertainment (2013-2016)
Artist Company (since 2016)
Kdramas
Lee Jung-jae started his career in the entertainment industry as a model after he met fashion designer Ha Yong-soo while he was working at a cafe in Apgujeong. After working as a model for years, he made his acting debut with the 1993 television series 'Dinosaur Teacher,' which aired on SBS TV, in the main role of Lee Jung-jae.
He became very famous after his appearance in 'Dinosaur Teacher' after which he only appeared in lead or main roles in Kdramas. He then appeared in the South Korean dramas Feelings (1993) and Love Is Blue (1995). In 1995, he was cast in 'Sandglass' as 'Baek Jae-hee,' lead's silent and devoted bodyguard, which was supposed to be a small supporting role, but as soon as the drama gained popularity and higher ratings, made him a national heartthrob. This became a reason for his screen time to be increased throughout the series.
He continued to play supporting character or second lead in the Kdramas Snail (1997) and White Nights 3.98 (1998). He then worked only in films for some time, and in 2007, he made his comeback with the South Korean drama 'Air City' as 'Kim Ji-sung' (first lead role). The series is based on the love and professional life of four airport personnel. The drama, which was a flop, aired on MBC Network.
He then appeared in another flop Kdrama 'Triple' (2009) and took a hiatus from acting in Kdramas. After almost ten years, he returned to the television drama industry with 'Chief of Staff' (2019) in the main role of 'Jang Tae-joon.' The Kdrama tells the story of the political aide Jang Tae-joon and how he becomes the most powerful man in politics. The drama aired on JTBC.
After cameo appearances on SBS's Delayed Justice (2021) and Viki's Dramaworld 2 (2021), he appeared in the South Korean survival drama television series 'Squid Game,' which was streamed on and distributed by Netflix. Written and directed by South Korean filmmaker Hwang Dong-hyuk, the series is based on a contest, consisting of children's games, in which 456 players participate to win prize money of ₩45.6 billion; the losers face the death penalty. He played the lead role of 'Seong Gi-hun,' a divorced chauffeur and a gambling addict who enters the game to pay off his debts and save his daughter from leaving to the United States to live with her mother and stepfather. Other main roles in the film were played by Park Hae-soo, Wi Ha-joon, Jung Ho-yeon, O Yeong-su, Heo Sung-tae, Anupam Tripathi, and Kim Joo-ryoung. The series was a huge hit globally as it become Netflix's most-watched series at its launch. The series is also the first South Korean drama to top Netflix's top ten weekly most-watched TV show charts globally.
Feature Films
In 1994, he acted in the South Korean film 'The Young Man' as 'Lee Han.' The film was directed by South Korean filmmaker Bae Chang-ho.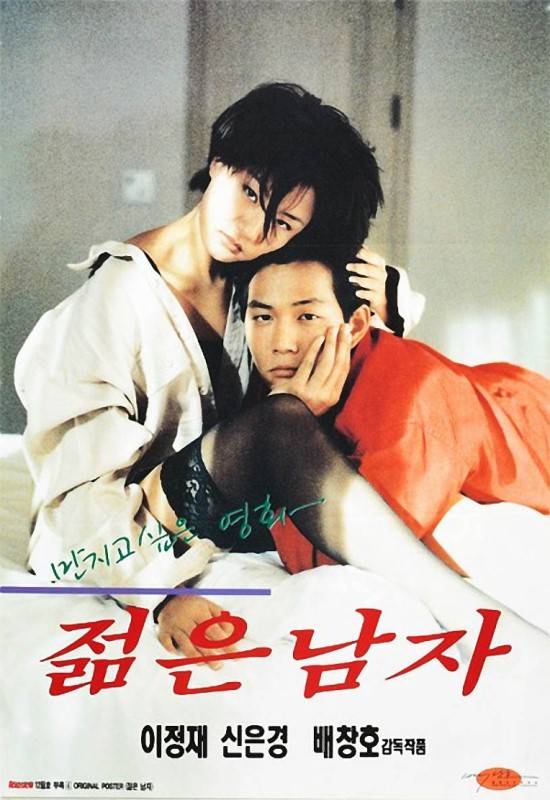 He then went on to star in the South Korean films Albatross (1996), Fire Bird (1997), and Father vs. Son (1997). In 1998, he appeared in the South Korean film 'An Affair' by E J-yong. The film became his acting breakthrough as he played 'Woo-in.' The story of the film is about Seo-hyun (played South Korean actress Lee Mi-sook), a housewife and mother of a ten-year-old living a life of luxury, who entangles in a love affair with Woo In, Seo-hyun's younger sister's fiance. The film was a huge success and the seventh-highest-grossing Korean film of 1998.
He then appeared in other successful South Korean films City of the Rising Sun (1999), Il Mare (2000), Last Present (2001), The Last Witness (2001), Over the Rainbow (2002), and Oh! Brothers (2003). After appearing in the 2003 blockbuster 'Oh! Brothers,' he stayed out of the limelight for two years, and he turned at the end of 2005 with 'Typhoon' as 'Sejong,' a South Korean intelligence officer and the main enemy of Sin (North Korean pirate and terrorist), whose mission is to stop Sin from committing a terrorist attack against North Korea and South Korea. The film, directed by Kwak Kyung-taek, was the highest budget action blockbuster of that time, with a budget of over 15 million dollars or about 17 billion won.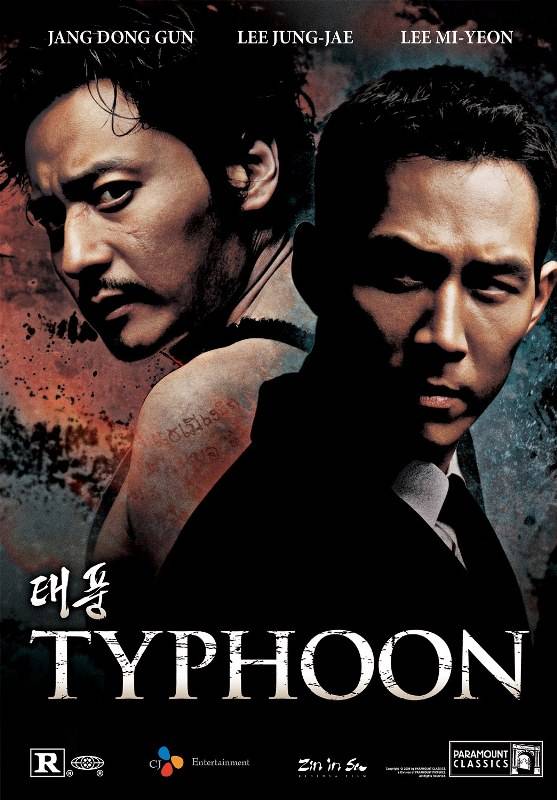 He went through a career slump between 2005 and 2010 as all his work did not do commercially well. In 2010, he started afresh after starring in the South Korean erotic thriller 'The Housemaid,' which was screened at the Cannes Film Festival and Toronto International Film Festival. He played the role of 'Hoon' in the film. Directed by the South Korean filmmaker Im Sang-soo, the film was a huge success.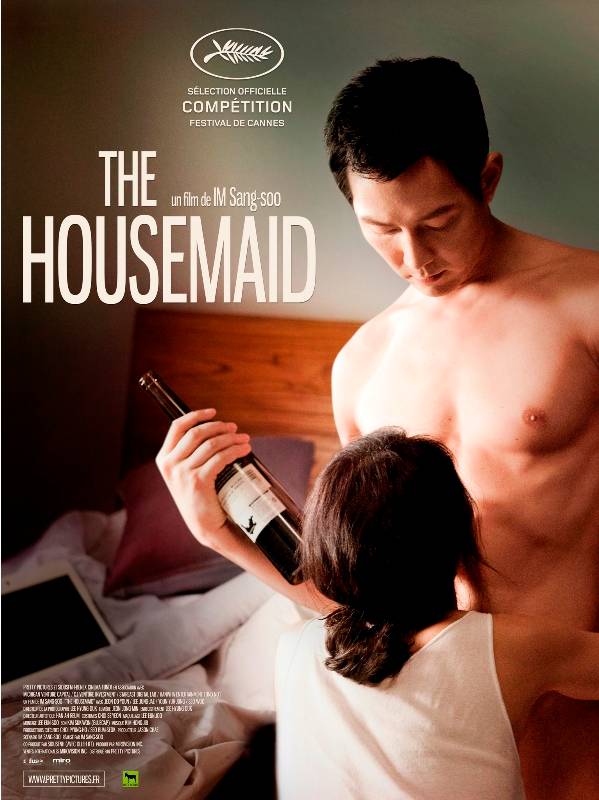 In 2012, he starred in the all-time second-highest-grossing South Korean film 'The Thieves' as 'Pew Pei.'
He appeared in other South Korean chartbuster films such as New World (2013), The Face Reader (2013), Big Match (2014), Assassination (2015), Warriors of the Dawn (2017), Along With the Gods: The Two Worlds (2017), Svaha: The Sixth Finger (2019), and Deliver Us from Evil (2020). In 2016, he appeared in his first Chinese film 'Tik Tok' as 'Jiang Cheng-jun.'
Short Films & Theater
In 2001, he made his short film debut with the South Korean film 'MOB 2025' as 'Dust.'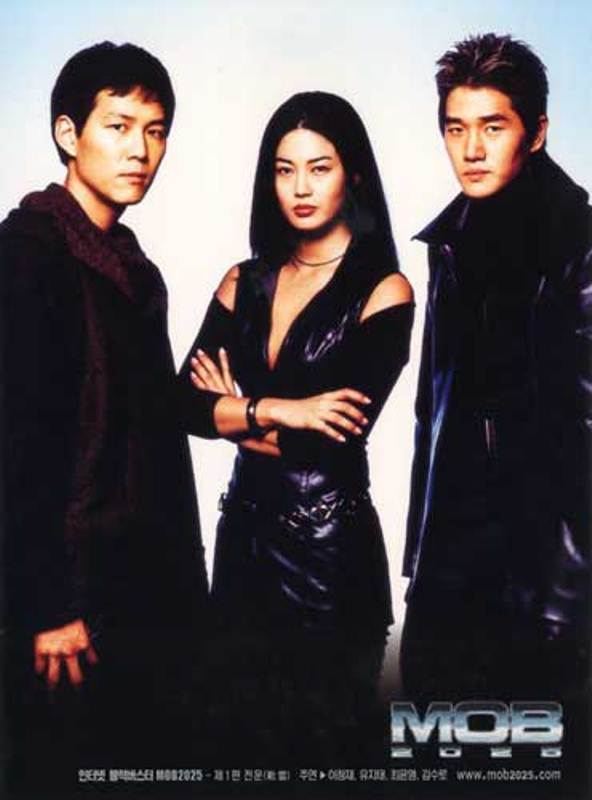 In December 2008, Lee Jung-jae made his theater debut with the titular role in 'Hamlet in Water.' The play was staged at Dongguk University's Lee Hae-rang Arts Theatre for four days. In 2012, he appeared in another short film 'El Fin del Mundo,' a 13-minute split-screen film made by visual artists Moon Kyung-won and Jeon Joon-ho.
As an Entrepreneur
He owns and runs an Italian restaurant chain in Seoul, South Korea, by the name 'Il Mare,' and its name is kept after his film. He designed the interior of his restaurant himself as he has learned interior designing.
He is the founder and director of the real estate development company Seorim C&D, a company he established in 2008. Lee Jung-jae, along with his close friend Jung Woo-sung, has launched many businesses, including their entertainment label the 'Artist Company,' which was founded on May 19, 2016. South Korean actors like Go Ara, Kim Ye-won, Park So-dam, Yum Jung-ah, and Lim Ji-yeon are signed up with the label.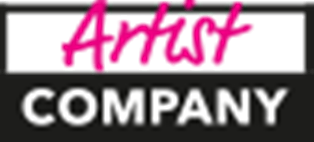 Other Works
In 2006, he was an honorary jury member in the Horror Fantasy category at the Mise-en-scène Short Film Festival. In 2013, he was a special jury member at the Asiana International Short Film Festival. As an art collector, Jung-jae narrated 'Contemporary Art, Bury the Boundary,' a 2013 TV documentary highlighting homegrown Korean artists. He is also a producer and produced the film 'Namsan,' which is based on the 1980s National Security Planning. Another movie produced by him is 'Hunt' (2021), which is also his directorial debut.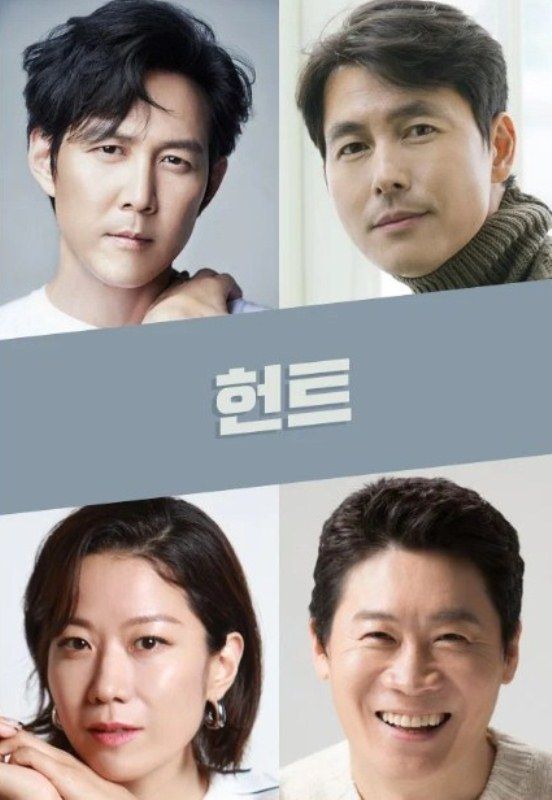 Ambassador
In 1993, 1994, and 1995,  he was the brand ambassador of the South Korean confectionery company Lotte Confectionery.
In 2005, he was the ambassador for PeaceHealth Foundations, Korea Meteorological Administration, and Korean Bodybuilding & Fitness Federation. In 2007, he was the honorary ambassador for the Incheon International Airport and National Intelligence Service. In 2008, he was the ambassador for Audi Volkswagen Korea. In 2012, he was the PR ambassador for the National Museum of Modern and Contemporary Art, South Korea. He has appeared in advertisements for brands like LG Electronics, SK Telecom, Maeil Dairies, Burger King, Hyundai Card, Volvo, Yakult Korean, and others.
Awards, Honors & Achievements
Baeksang Arts Awards
Best New Actor (TV) for 'Sandglass' in 1995
Best New Actor (Film) for 'The Young Man' in 1995
Most Popular Actor for 'Firebird' in 1997
Most Popular Actor (Film) for City of the Rising Sun in 1999
Best Supporting Actor (Film) for 'The Face Reader' in 2014
InStyle Fashionista Award in 2015
Blue Dragon Film Awards
Best New Actor for 'The Young Man' in 1995
Best Leading Actor for 'City of the Rising Sun' in 1999
Best Supporting Actor for 'The Face Reader' in 2013
Best Leading Actor for 'Assassination' in 2015
Grand Bell Awards
Best New Actor for the film 'The Young Man' in 1995
Best Actor for the film 'Typhoon' in 2006
Popularity Award for the film 'The Face Reader' in 2013
Korean Association of Film Critics Awards
Best New Actor for 'The Young Man' in 1995
Best Actor for 'City of the Rising Sun' in 1999
CJ CGV Star Award for 'New World, The Face Reader' in 2013
Style Icon Awards
Other Awards, Honors & Achievements
SBS Drama Awards for Best New Actor for 'Sandglass' in 1995
38th Savings Day – Prime Minister's Commendation in 2001
Verona Love Screens Film Festival for Best Actor 'Asako in Ruby Shoes' in 2002
Golden Cinematography Awards for Best Actor for 'Typhoon' in 2006
Mnet 20's Choice Awards for Most Influential Star in 2010
Fantasporto Director's Week for Best Actor for 'The Housemaid' in 2011
KOFRA Film Awards for Best Supporting Actor for 'The Face Reader' in 2014
Buil Film Award for Best Actor for 'Assassination' in 2015
Marie Claire Asia Star Awards for Actor of the Year for 'Assassination' in 2015
Busan International Film Festival for Actor of the Year in 2015
Ranked 24 on Forbes' Korea Power Celebrity list in 2016
Elle Style Awards for Super Icon (Male) in 2018
Asia Artist Awards — Grand Prize (Daesang) – Film for 'Deliver Us from Evil' in 2020
Controversies
DUI Charges
In 1999, he was arrested on driving under the influence (DUI) charges after he crashed his BMW into a car in the adjacent lane. In 2002, his driving license was suspended after he was caught driving under the influence (DUI) by the Seoul Gangnam Police. The police caught him while he was drunk driving in front of the Cheongdam Elementary School in Seoul. [5]Naver
Accusations of Outing
In 2013, in an interview with Vogue Korea, he talked of a friend he addressed as 'Y.' In the interview, he said,
A while ago, Y left for heaven. [Before he died,] I said to Y, 'You should stop being gay. Haven't you been that way enough?' But it was not easy."
In the interview, Vogue hinted 'Y' was Woo Jong-wan, as Lee said that Y was a creative director active in fashion and showbiz and committed suicide; Woo Jong-wan committed suicide in his home in Seoul on September 15, 2012. Before his death, Jong-wan's sexual orientation was never made public, although he was rumored to be gay. After the interview, he was criticized by some bloggers for outing his dead friend. [6]Korea JoongAng Daily After the backlash, Vogue, through a Twitter post, stated that they had removed the concerning excerpts from the article online, addressing it as a misunderstanding. [7]Yahoo! News
Under Probe in a Fraudulent Bond Issuance Case
In 2015, he, along with Tongyang Group's Vice Chairwoman Lee Hye-kyung, was put under investigation for allegedly causing losses to the investors after victims of the Tongyang Group's fraudulent bond issuance filed a complaint against the two with the prosecution. The investors and members of the civic group Spec Watch Korea, in their complaint, claimed that Lee Hye-kyung had provided 16 billion Won to Jung-jae's company Seorim C&D in 2009 for developing a luxury apartment project (called La Terrace) in Samseong-dong, southern Seoul, and Tongyang Inc. (a subsidiary of Tongyang Group) was a contractor for the project. They argued that the fund they provided to Seorim was partly the reason for Tongyang's crisis, as Tongyang Inc suffered huge losses after it failed to sell apartments of La Terrace. Lee Jung-jae's agency denied all the allegations against the actor. [8]The Korea Times
Autograph
Salary
According to Today, a Singapore English-language digital news provider, Lee Jung-jae earned around 300 million Won (about $257.098K) per episode, which totals to around $23.02 million for the drama 'Squid Game.' [9]Today
Properties
He owns a luxury residential complex in Samseong-dong called La Terrace, which is sixteen floors above the ground and three floors below the ground. It is said that he had designed the interior of the building himself. He lives on the combined fifteenth and sixteenth floors in the building, and his neighbor is Jung Woo-sung. The price of an apartment in the building ranges from 1.6 billion to 5 billion won. [10]

Woman Sense
He owns an apartment in Cheongdam-dong since 1999. The price of the apartments (as of 2015) in the building was between 1.1 billion won and 1.2 billion won. [11]

Woman Sense
Favorites
Artist(s): On Kawara (Conceptual), Jenny Holzer (Neo-Conceptual), Park Jina, Lee Wan, Chosil Kil
Facts/Trivia
Whenever he is free, he either watches movies or goes to see concerts and exhibitions. At the age of thirty-three, he began collecting art pieces, which became his main hobby.
In a scene in Squid Game, where contestants of the game were seen having lunch, Jung-jae was caught eating nothing but air. The scene became viral,and he was called by the names such as 'Jung-jae Lee, the king of self-management' and 'the master of air mukbang.' Explaining the details in a talk show, he said,


When we film the eating scene, we actually eat well in the first take. But when the take goes over three, four, or more than the fifth, I start to cheat because I'm full. I think I did the trick. I thought it wouldn't be noticed in the scene because I had my back on the camera. I ate hard from the front, but it was added in the edited version (laughs). Maybe the editors didn't notice because I ate the air so hard."
In the South Korean variety show Knowing Bros, Jennie (of Blackpink) revealed that her name was kept after Lee Jung-jae as her mother was a fan of the actor. She had decided to name her son 'Jae-hee,' the name of Jung-jae's character in 'Sandglass.' However, her mother gave birth to a daughter. Determined to name her child after Jung-jae, she named her daughter Jennie, which sounded similar to Jae-hee. Jennie revealed that Jung-jae was delighted to hear about it when she told him that. [15]

Koreaboo
He is best friends with the South Korean actor Jung Woo-sung. They both have several business ventures together. They met for the first time when they were working on the South Korean film City of the Rising Sun (1999). While talking about Jung in an interview, Lee said,


Jung is my best friend and (almost) a family"