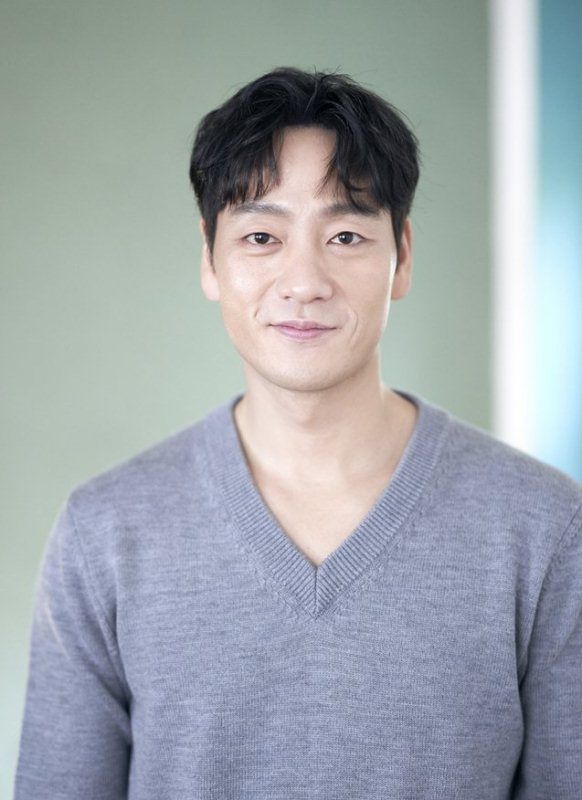 Park Hae-soo is a South Korean actor known for his work in the South Korean television series Prison Playbook (2017–2018) and Squid Game (2021).
Wiki/Biography
Park Hae-soo was born on Saturday, November 21, 1981 (age 40 years; as of 2021), in Suwon, Gyeonggi, South Korea. His zodiac sign is Sagittarius. He did his schooling at Bundang Jungang High School, Buljeong-ro, Gyeonggi, South Korea. He did his graduation in theatre and film at Dankook University, Yongin, South Korea. [1]Daum – Park Hae-soo
Physical Appearance
[2]Daum – Park Hae-soo Height: 5′ 11.3″ (181 cm)
[3]Daum – Park Hae-soo Weight: 81 kg
Eye Color: Black
Hair Color: Black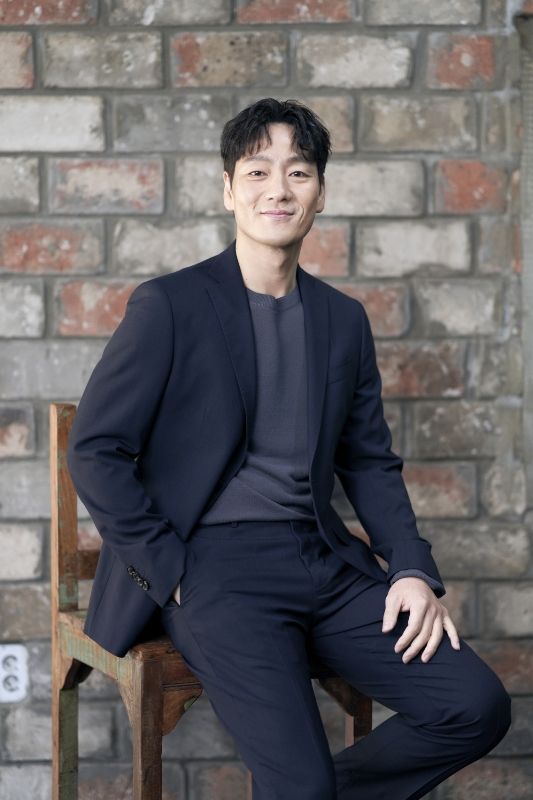 Family
In 2017, he made acquaintance with a woman, who he eventually began dating. On January 14, 2019, the couple got married in a private ceremony after a year of dating each other. His wife is a non-celebrity and is six years younger than him. Their wedding moderator was Lee Ki-seop, an old friend of Hae-soo and a musical artist.
On September 29, 2021, Park's agency announced the birth of his son.
Relationship/Affair
He met the South Korean actress Lim Kang-hee while working in the musical The Chorus – Oedipus (2013). They soon began dating, and after dating for three years, they broke up at the end of 2016.
Religion/Religious Views
He is a Protestant Christian. [4]Naver He has served as an ambassador of the Seoul International Love Film Festival (Seoul Christian Film Festival). He also has a bible study group with musical actors.
Career
Agencies
BH Entertainment (as of 2021)
Theater
In 2007, he made his theater debut with the play 'Chuigang Comedy Mr Robbie' (lit. The Strongest Comedy Mr Robbie). He then appeared in the theater play 'Annapurna' (2007) before appearing in his first musical 'Puberty' (2008) as 'Yeongmin.' From 2009 to 2011, he acted in the play 'Hero' as 'Choi Jae-hyung.' He acted in theater plays 39 steps (2009), A Streetcar Named Desire (2010), Seagull (2011), Macbeth (2014), Frankenstein (2014), Judo Boy (2015), and Male Impulse (2017). He also appeared in the musicals such as Three Thousand – Flower of Destruction (2012), God is watching (2013), The Chorus – Oedipus (2013), and Asteroid B612 (2015).
Kdramas
In 2012, he made his television debut with MBC's Kdrama 'God of War' as 'Kim Yun-hu.'
In 2013, he played the role of 'Appa' (father) in the South Korean drama 'Me and Mom and Dad and Grandma and Anna.'
In 2015-2016, he played the role of 'Yi Ji-ran,' the founder of the Chonghae Yi Clan of Joseon Dynasty, in 'Six Flying Dragons.' The series aired on SBS and chronicles the foundation of the Joseon Dynasty and its people (their ambition, success, and conflicts) with a focus on 'Yi Bang-won' (who went on to become the third Joseon king, Taejong of Joseon).
He then appeared in the superhit Kdrama 'Legend of the Blue Sea' (2016) as 'Hong Dong-pyo,' a detective investigating antagonist Dae-young's crimes and lead Joon-jae's scams. The series tells the story of Shim Cheong (played by Jun Ji-hyun), a mermaid, and Heo Joon-jae (played by Lee Min-ho), a human, and their rebirth, fate, and unrequited love that has its roots in the parallel past of their Joseon-era incarnations.
In 2017-2018, he appeared in the Kdrama 'Prison Playbook' in his first-ever lead role as 'Kim Je-hyuk,' a superstar baseball player who turns a convict for an assault after saving his sister from a sexual assault. The tvN production captures the lives of convicts behind bars, their families, and duty officers working in correctional facilities.
In 2019, he appeared in the anthology television series 'Persona' in the segment 'Collector' directed and written by Yim Pil-sung. He played the lead role of 'Baek Jeong-u' in the series.
He also made cameo appearances in the Kdramas The Liar and His Lover (2017), Memories of the Alhambra (2018), and Racket Boys (2021). In 2021, he appeared in the Netflix survival drama TV series 'Squid Game,' which was streamed on and distributed by Netflix. Written and directed by South Korean filmmaker Hwang Dong-hyuk, the series is based on a contest, consisting of children's games, in which 456 players participate to win prize money of ₩45.6 billion; the losers face the death penalty. He played the lead role of 'Cho Sang-woo' (numbered 218), the former head of an investment team at a securities company and Gi-hun's (Lee Jung-jae) classmate, who is wanted by the police for stealing money from his clients and not paying massive debts from investments. Other main roles in the series were played by Lee Jung-jae, Wi Ha-joon, Jung Ho-yeon, O Yeong-su, Heo Sung-tae, Anupam Tripathi, and Kim Joo-ryoung. The series was a huge hit globally as it become Netflix's most-watched series at its launch. The series is also the first South Korean drama to top Netflix's top ten weekly most-watched TV show charts globally.
He also played the lead roles in Kdramas like Chimera (2021) as 'Cha Jae-Hwan' and Money Heist (2022) as 'Berlin.'
Films
In 2014, he made his film debut with the South Korean film 'The Pirates' as 'Hwang Joong-geun.'
He then played minor roles in the South Korean films Minority Opinion (2015) and Master (2016). In 2019, he played his first lead role as 'Lee Chan-woo' in 'By Quantum Physics: A Nightlife Venture' (South Korean), which was directed and written by Lee Seong-tae. The film tells the story of the fight of Lee Chan-woo (a nightclub owner), Sung Eun-young (nightclub manager), and Park ki-hum (police officer) against organized crimes like alleged drug abuse, sex crimes, and police corruption.
He also appeared in main roles in the South Korean films Time to Hunt (2020) and Yacha (2021).
Awards
Korea Drama Award for New Actor Male in 2011
Dong-A Theater Award for Yoo In-chon Rookie of the Year in 2012
The Seoul Award for Best New Actor – Drama for 'Prison Playbook' in 2018
Blue Dragon Film Award for Best New Actor for the film 'By Quantum Physics: A Nightlife Venture' in 2019
Chunsa Film Art Award for Best New Actor for 'By Quantum Physics: A Nightlife Venture' in 2020
Autograph
Facts/Trivia
His hobbies include exercising, playing the piano, and swimming.
In an interview, when he was asked what convinced him that he was in the right profession (acting), he replied that while he was performing in the play 'Puberty,' a high school student watching his performance started crying. Seeing the reaction, Hae-soo began crying and walked out of the stage to the student and hugged him. The friend of the student said Hae-soo,


I thought I wanted to end my life, but when I saw the performance, that feeling disappeared."

Hearing this affirmed Hae-soo that he wanted to remain an actor.
In an interview, Hae-soo confessed that he was once jealous of the South Korean actor Park Ho-san with who he had worked earlier in the theater play 'Seagull' and then in Prison Playbook (2017). He explained that in the play 'Seagull,' he was given the role of Treplef, a rookie writer, whereas Ho-san played 'Tri Gorin,' a genius writer. He said,


It's about a genius writer and a new writer, but I just didn't want to see him. I just didn't want to see him. He changed the long monologues written by the best writer Anton Chekhov to his taste. But that's right. I was jealous."

Later, he said that he didn't feel that way anymore.
He is good friends with the South Korean actress Choo Ja-hyun.
In 2021, after his appearance in Squid Game, many began suspecting him to be either wearing a wig or having gone through a hair transplant. This was due to the circulation of his pictures from the past in which he was having sparse hair in the front. As more of the pictures began circulating, there were theories of him having a hair loss and having gone through treatment before shooting for 'Prison Playbook.'