Usha Sangwan – the first female (former) Managing Director of Life Insurance Corporation of India, is an Indian business executive who served at the Corporation for nearly 37 years, till 2018. Ms Sangwan achieved the feat of being the first leading lady at the insurance behemoth after almost six decades of its inception in 1956. During her stint at LIC, Usha worked in almost all core areas of Life Insurance such as Housing Finance, Group Business, Marketing, Direct Marketing, Personnel, Corporate Planning, Investment, CRM, Actuarial, International Operations and Corporate Communications, Information Technology, and Regulatory Compliance. Sangwan boasts almost 30 years of Board level experience, and since 2021, she is serving as the Independent Director at Trident Group India, Torrent Power, and Godrej Housing Finance.
Usha follows the mantra: [1]Magzter
Have the courage to change things you can, serenity to accept what you cannot, and wisdom to know the difference."
Wiki/Biography
Usha Sangwan was born in 1958 (age 63 years; as of 2021) in Punjab. She received her primary education from the Government Model Middle School, Chandigarh. Usha holds a Bachelor's degree in Economics (Honors) from Panjab University, Chandigarh. She is a Post Graduate in Economics (Panjab University, Chandigarh), Post Graduate Diploma holder in Human Resource Management (Indira Gandhi National Open University, Delhi), and Licentiate from the Insurance Institute of India in Mumbai. Ms Sangwan has also done various courses in Management. She attended the Indian School of Business in Mohali, Punjab to pursue Marketing Strategies and Marketing Management. From the Indian Institute of Management in Lucknow, Usha did a course on leadership in Management, and she went to the Philippines to attend the Asian Institute of Management to pursue a course in Human capital Management and Human Resources Management/Personnel Administration. Sangwan then went on to do a course on Project Appraisal and Financing, and Communication skills for world-class leaders at the Management Development Institute of Gurgaon, Haryana. Usha has also done a course on Training Techniques and Tools of Training from the Indian Society for Training and Development in Bengaluru. She also holds certifications from various prestigious training programmes at ISB-Hyderabad and IIM-Lucknow. [2]LinkedIn – Usha
Physical Appearance
Height (approx.): 5′ 3″
Hair Colour: Black
Eye Colour: Black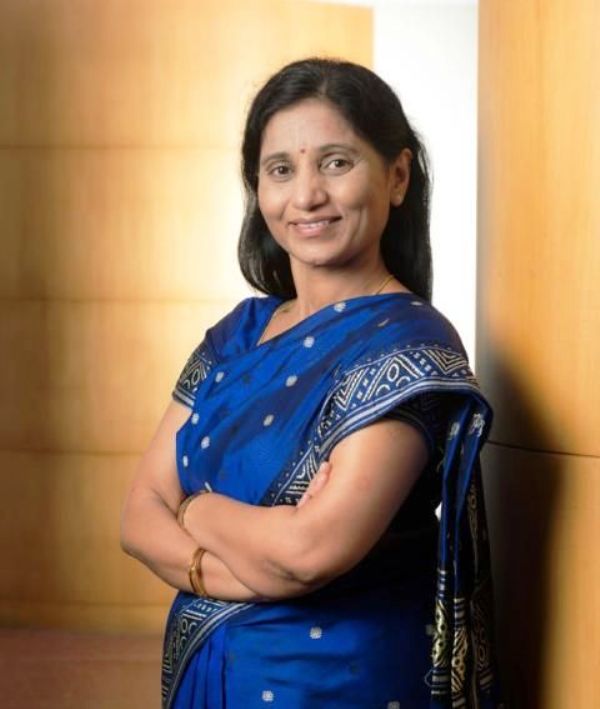 Family
Parents & Siblings
Her father is Lachman Das Mittal, the Founder of Sonalika Group, while her mother's name is Raj Rani Mittal.
Sangwan has four siblings – a sister and three brothers. The eldest brother, Amrit Sagar Mittal, is the Vice Chairman of the Sonalika Group, while her second brother Dr Khush Mittal is a practising doctor in New York.
Usha's third brother Dr Deepak Mittal is the Managing Director at the Sonalika Group, and her sister is a former Associate Professor at the Patiala Medical College.
Husband & Children
Usha is married to Narender Sangwan who is a retired Chief Commissioner of Income Tax. The couple has two children, a son and a daughter. Usha's son Akshay Sangwan is the Director at the Development and Commercial at Sonalika/ITL, and he is also the Executive Director at Sonalika Industries/ICML. Her daughter's name is Anupriya.
Career
Life Insurance Corporation of India (LIC)
Positions Held
1981: Direct Recruit Officer, LIC
May 1996 – January 2001: Divisional Manager (Personnel and Industrial Relation), LIC
January 2001 – May 2001: Divisional Manager (Incharge), LIC
August 2002 – May 2004: Regional Manager (LIC Housing Finance Limited)
May 2002 – May 2005: General Manager – Marketing and Regional Manager (LIC Housing Finance Limited)
May 2006 – May 2007: Regional Manager (Personnel and Industrial Relation), LIC
2009 – 2013: Executive Director, LIC
December 2013 – September 2018: Managing Director, LIC
37-Year-Long Stint
Usha was 23 years old when she joined LIC as Direct Recruit Officer in 1981, and she spent 37 years of her life serving at the Corporation. During one of her early stints at LIC, Usha was the only female officer in the marketing department in all of its 112 divisions. She was the Member-Governing Council at National Insurance Academy, Education Director at The Insurance Institute of India, and Chairman at LIC HFL Care Homes Ltd. [3]Business Today It was in November 2013 when Ms Sangwan was handed over the baton of the Indian insurance giant and was appointed the Managing Director of Life Insurance Corporation of India (LIC). After this, she was recognised as the first leading lady of LIC. Under her stewardship as LIC's chief, the Corporation became technology-friendly, made a record of premium collections, and witnessed better customer relationship initiatives. [4]Business Today
Usha spearheaded change at LIC and raised the performance manifolds. She introduced new initiatives, including corporate communication activities like LIC Student of the Year, Mobile Van, College Campus, and Rozgar Melas. Ms Sangwan also exploited the new technology to her benefit and started an e-services platform, an SMS-based helpline for customers, and launched a mobile app for LIC. Her efforts have led the Corporation to boast a fanbase of over 65.82 lakhs on its official Facebook page. [5]LinkedIn – Usha Usha said in an interview,
There is no choice in today's world. You have to listen to tech-savvy customers on these platforms and address their issues."
In the marketing department, she initiated a Super-30 model to create role model agents in every branch through the mentoring process. The MD further introduced Hub & Spoke model, delinking of marketing and risk appraisal system, and risk-based pricing for retail loans in the LIC Housing Finance. Her other achievements include launching a new channel in LIC, Direct Marketing, which became the fastest-growing channel consistently under 5 years of her leadership. [6]Business Today [7]BSE India Ms Sangwan served as the MD at LIC until she announced her retirement on 30 September 2018. [8]Moneycontrol
After Retirement
After her retirement from LIC in 2018, Usha has been serving part-time as the Independent Director on the Boards of Torrent Power, Trident Group India, and Godrej Housing Finance since 2021. [9]LinkedIn – Usha
Awards, Honours, Achievements
In 2013, Usha was awarded Woman Achiever of the Year and the "Sarvodaya Stree Sakthi Harmony and Empowerment Award" by the Governor of Tamil Nadu.
Next year, she was awarded "Women Leadership Role Model" by Top Rankers Management Consultants and "Corporate Leadership Award for 2014" by Colors TV.
Usha was featured in the Forbes list of "50 Most Powerful Business Women in Asia" in 2015. She was also named the "Management Woman Achiever of the Year" for FY 2015-2016 by the Bombay Management Association.
In 2016, Sangwan got featured as "Most Influential Women" in Business World.
She was also felicitated with the "Most Powerful Women in Indian Business" by Business Today for three consecutive years in 2016, 2017, 2018.
Apart from these, Usha Sangwan got featured on the cover page of Bureaucracy Today and among the Femina "Most Powerful Women in India." She also received the "Women Leadership Award" in the BFSI sector from the Institute of Public Enterprise, the "Brand Slam Leadership Award" by CMO Asia, and the "CEO with HR Orientation" award by Global HR Excellence arranged by Chartered Institute of Management Accountants. The business executive was also named the "Women Leadership Role Model" by Top Rankers Management Consultants and was felicitated by Free Press Journal and Doordarshan with "Women in Leadership Role."
Salary
In 2019, Usha's compensation as Non-Executive Director at Axis Bank Ltd. was Rs. 7, 50, 000. [10]Economic Research Institute
Facts/Trivia
Some causes that Usha cares about and works on, include social services, education, poverty alleviation, children, economic empowerment, and science and technology. [11]

LinkedIn – Usha
Ms Sangwan has expertise in people skills, strategy, execution, analytics, customer centricity, and the use of technology.
Usha has also been on multiple boards simultaneously and boasts over 30 years of experience. She sits as the Director on the Board of LIC Singapore, LIC Nepal, LIC Sri Lanka, Axis Bank Ltd., Ambuja Cements, Bombay Stock Exchange (BSE), General Insurance Corporation of India, and Grasim Industries.