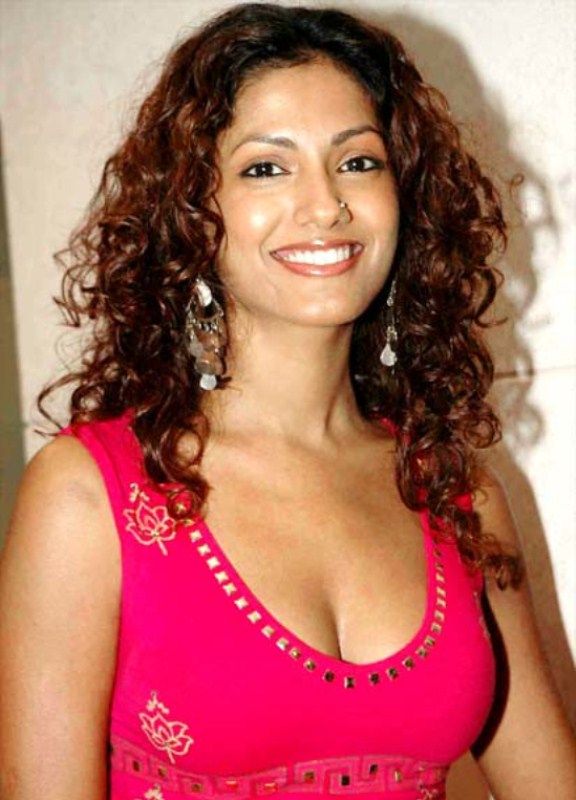 Sheetal Mallar is an Indian model and photographer. She has been a part of the modelling industry for almost a decade. In 1994, she won the title of Femina look of the year and Elite Look of the year. She was also placed among the 12 finalists in the Elite Supermodel Contest. After her career in modelling came to a pause, she started photography professionally.
Wiki/Biography
Sheetal Mallar was born on Tuesday, 23 April 1974 (age 49 years; as of 2023) in Bombay (now Mumbai). [1]E Times Her Zodiac sign is Taurus.
She completed her schooling at Canossa Convent School in Mumbai. To pursue B.Com., she went to Sydenham College in Mumbai. [2]E Times During her school days, she used to stammer due to which her classmates made fun of her. At the age of 25, to recover from the stammering problem, she took speech therapy classes. She was never sure about making a career in modelling but when she was in the third year of her graduation, she left her studies and started focusing on her career as a model. In an interview, she said that her father got upset with her decision of leaving her studies, but after her success in modelling, he agreed with her decision of making a career in modelling. After she won the titles in 1994, she went to New York and worked there for about two years. When she came back to India, she was offered various projects, and she became a famous model of that time. [3]Rediff
Physical Appearance
Height (approx.): 5′ 10″
Weight (approx.): 60 kg
Hair Colour: Black
Eye Colour: Black
Body Measurements (approx.): 34-26-34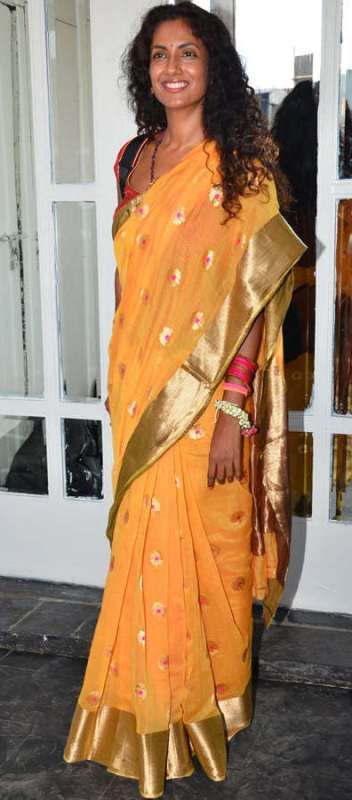 Family
Sheetal Mallar belongs to a Billava family in Bangalore.
Parents & Siblings
Sheetal Mallar`s father worked as a corporate lawyer with Johnson & Johnson for a long time. Later, he started his own practice.
Her mother, Vasanthi Mallar, is an Entrepreneur.
Her grandmother used to visit their house and take care of Sheetal and her brother. [4]Rediff Sheetal has a brother named Rahul Mallar, and she shares a close bond with him.
Husband & Children
On 16 February 2001, Sheetal Mallar got married to Mose Navaraa (Italian Tennis player). They were together for 3 years (till 2004) and eventually got divorced. [5]Wedding Sutra
Address
She lives in a large apartment that is situated in Bandra (upscale northwest Mumbai suburb of Bandra). [6]Rediff
Career
Modelling 
Sheetal started her career in the 1990s when she turned 16 years old. One of her friends took her photograph to the photographer Gautam Rajadhyaksha's studio. At that time, he was shooting for Danabai Jewellers, and there was a requirement for a child bride. He chose to shoot with Sheetal, and she received the campaign. [7]Rediff Soon, she was noticed for her modelling skills, and she started getting various modelling offers. She modelled for various big brands like Maybelline, Fendi, and Armani. In 1994, she won the Femina Look of the year and Elite Look of the year.
Model-turned-Photographer
After having a prominent name in the modelling industry, Sheetal turned her interest into photography. She started clicking pictures that represented culture, Indian cinema, etc. Sharing about her decision of becoming a photographer, she said in an interview,
I guess I was always into art and painting and almost always carried a camera. When I was modelling, I travelled a lot and took a lot of travel pictures. And then I had a lot of photographer friends and always visited these beautiful places (for shoots and ad campaigns). So I don't really know when and where I picked up this passion, but at some point I thought it made sense for me to pick up a camera. I'm hoping this will be my new career."
She also shared that once she clicked some photographs of her grandmother that made her realize that the bond and understanding gets stronger between two people, so she choose to become a photographer. She shares her photographs on the Instagram page (Sheetal Mallar Studio) [8]Sheetal Mallar Studio Instagram Page and on her official site. [9]Sheetal Mallar- Official site Dambolim, Alone Together, and Transients are the projects shot by Sheetal. In the project Dambolim, Sheetal captures pictures of the Navy that works in Dambolim Naval Base in Goa.
The project Alone Together took 10 years to complete. She shot pictures of her family and friends when she started the project.
Transient is a project that shows the temporary phases of a person`s life.
Facts/Trivia
Some of the things Sheetal likes to do in her free time is reading, cycling, practicing yoga.
She has a butterfly tattoo inked on the right side of her waist.
She has been a part of of many TV commercials including Wild Stone.
Sharing her views on the changes in the industry in the last few years, she says,


I think it was better earlier when I started out. There were fewer models and more work. The money was sufficient and you could actually make a living out of being a model. These days, though the industry has grown in size, there are so many models that work doesn't necessarily come by very easily. Also with cricketers, film stars and even television actors turning to modelling there is very little work for models. Male models for instance hardly have any work today and even the younger female models — especially the ones who come from abroad — are willing to work at very low rates. It is difficult to survive as a model in today's times."
She has been on good terms with some of the actors and designers since she started her modelling career. Some of them include Kiran Rao, Bhavna Sharma, Diandra Soares, Rohit Bal, Carol Gracias, Lakshmi Menon, and photographers Farrokh Chothia, Bharat Sikka, Prabuddha Dasgupta. [11]

Rediff
In an interview, she shared her experience of working in New York. She said,


I was sick of hearing the word 'ethnic'. For the longest time they would approach me only when they needed an ethnic girl. They'd put a bindi on me and shoot. It was quite tiring actually. New York wasn't ready for Indian models. Paris and Milan, on the other hand, were."
In 2013, she was to star in the movie Madras Cafe with John Abraham.