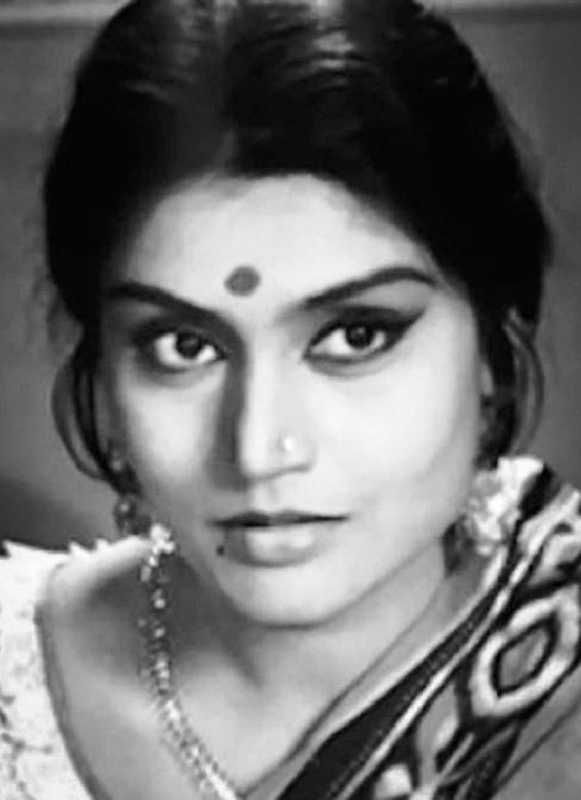 Ruma Guha Thakurta (1934-2019) was a veteran Indian singer and actress. She primarily worked in Bengali cinema, but before turning towards it, she had worked in Hindi cinema for a few years. She got married to Kishore Kumar in 1950. She founded Calcutta Youth Choir in 1958 which is the oldest choir of India. She worked with some notable directors such as Satyajit Ray, Tarun Majumdar, Tapan Sinha, and Mira Nair. She passed away in 2019.
Wiki/Biography
Ruma Guha Thakurta was born as Ruma Ghosh on Saturday, 21 November 1934 (age 84 years; at the time of death) in Calcutta, Bengal Presidency, British India (now Kolkata, West Bengal, India). Her zodiac sign is Scorpio. She completed her primary education in Loretto, then upper primary in Gokhale School, and thereafter Sacred Heart School, Lahore. Ruma Guha went to Almora Academy of Uday Shankar, Almora, to learn dance from him. To study music, she went to Swarabitan, Kolkata, which was established by her parents. Later, she got trained under Abdul Rehman Khan of the Patiala Gharana to refine her art. She is an alumnus of Visva-Bharati University.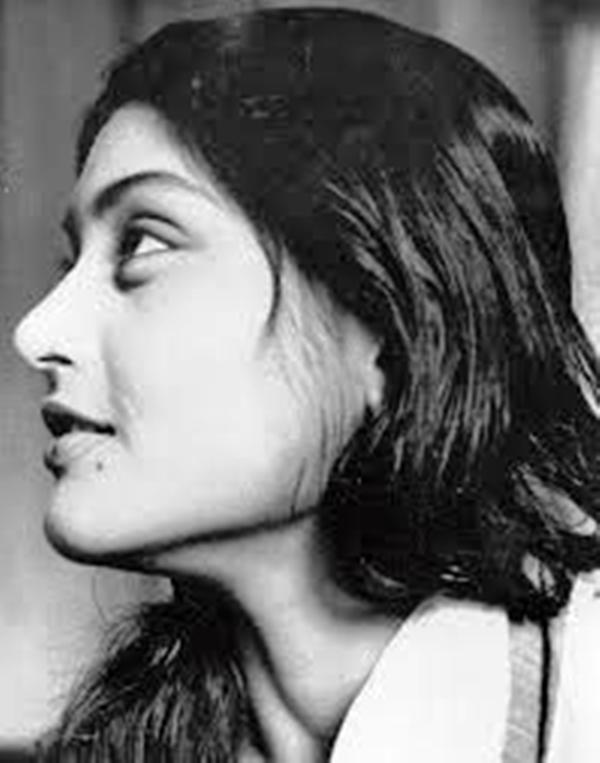 Physical Appearance
Weight (approx.): 75 kg
Hair Colour: Black
Eye Colour: Black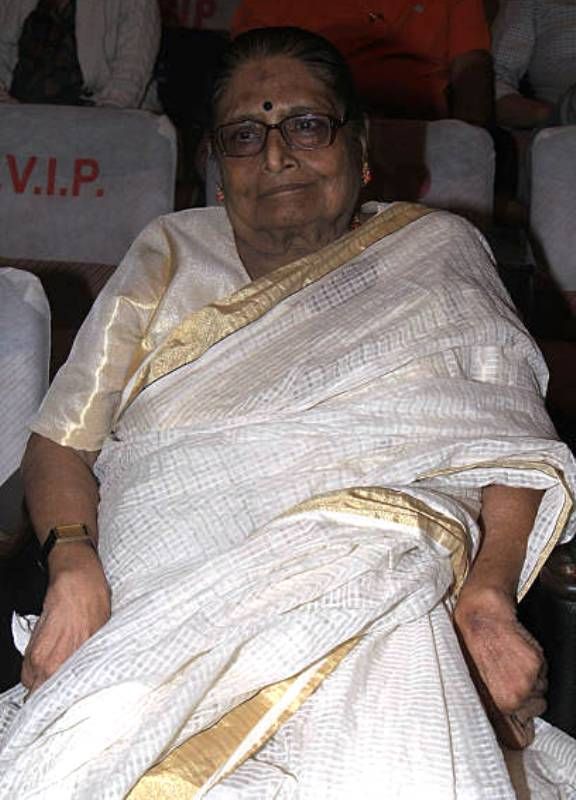 Family
Ruma Guha Thakurta belonged to the Kayastha community.
Parents & Siblings
Ruma Guha was born to Satyen Ghosh (Monty Ghosh) and Sati Devi. They both were artists. Sati Devi was a famous singer. Sati Devi's sister Bijoya Ray got married to Satyajit Ray. Ruma's parents ran a musical school, Swarabitan, in Calcutta. She was the only child of her parents.
Husband & Children
Ruma Guha got married in 1950 to Kishore Kumar, the youngest child of the iconic Ganguly family. The couple had a son, Amit Kumar, a renowned singer. Ruma and Kishore lived together for 8 years; however, they parted ways in 1958. Kishore Kumar once revealed the reason behind their divorce. He said,
She was a very talented person but we could not get along because we looked at life differently. She wanted to build a choir and a career. I wanted someone to build me a home. How can the two reconcile? You see, I'm a simple-minded villager type. I don't understand this business about women making careers. Wives should first learn how to make a home. And how can you fit the two together? A career and a home are quite separate things. That's why we went our separate ways." [1]The Print
Ruma got married again to Arup Guha Thakurta in 1960. He was a film director. The couple had two children, a son, Ayan, and a daughter, Sromona. Sromona Guha Thakurta (Sharamana) is also a well-known Bengali singer.
Religion
Ruma Guha and her family were inclined towards Brahmo Samaj.
Career
Film
Guha moved to Bombay in 1940s. She was 10 years old when she debuted in acting through Amiya Chakravarty's Jawar Bhata (1944). It was also the debut film of Dilip Kumar.
From 1950 to 1958, she acted in a few Hindi movies such as Mashaal, Afsar, and Rag Rang. After the divorce, she came back to Calcutta and started her career in Bengali movies. She debuted in Bengali cinema with 'Khaniker Atithi' in 1959. In the same year, she acted in another movie 'Ganga' produced by Rajen Tarafdar; Ganga won the National Award for Best Feature Film that year, and Ruma's portrayal of Himi got critical acclamation. After marrying Arup Guha Thakurta, she produced Benarasi in 1962 which was directed by her husband, Arup Guha. This movie won Bengal Film Journalists' Association Award (BFJA Award) for Best Feature Film in 1963.
From 1960 to 2006, she acted in several Bengali movies. In 1963, she played the role of 'Chhoto Bou' in Nirjan Saikate and won the award in IFFI. She was active in movies till 2006. The Namesake (directed by Mira Nair) was her last movie, in which she played the role of Irrfan Khan's (Ashoke) mother.
She is also known for her work in 'Abhijaan' by Satyajit Ray (1962), 'Palatak' (1963), 'Antony Firingee' (1967), '80 Te Asio Na' (1967), 'Balika Badhu' (1967), 'Dadar Kirti' (1980), '36 Chowringhee Lane' (1981), 'Amrita Kumbher Sandhane' (1982), 'Bhalobasa Bhalobasa' (1985), 'Ganashatru' (1989), and 'Wheelchair' (1994). Ganashatru won an Oscar nomination in 1989.
Singing
Ruma Guha took the choir singing to new heights in India through Calcutta Youth Choir. She founded Calcutta Youth Choir, a song and dance troupe, to perform folk and mass songs, in 1958 with Salil Chaudhary and Satyajit Ray. Salil Chaudhary is known as the father of choir singing in India. He founded Bombay Choir during his IPTA (the Indian People Theatre Association) days, but he was too busy to focus on this, so he gave the baton to Ruma Guha who, with the help of Satyajit Ray, created milestones in the coming years. Calcutta Youth Choir went to perform international songs as well. From Bhupen Hazarika and Rabindranath Tagore to Paul Robeson, Pete Seeger, and Harry Belafonte, Calcutta Youth Choir adapted and celebrated each type of singing.
Under her direction, Calcutta Youth Choir won the first prize at Copenhagen Youth Festival in 1974. [2]The Wire They performed 'Shwagato Mandela' at the Eden Gardens on the historic occasion of Nelson Mandela's visit to Kolkata in 1990. Ruma later, in an interview, said that the song was prepared in one night
On 9 April 2012, she headed and directed her last show there.
Ruma Guha also got famous as a playback singer, singing for movies ranging from 1958's Lukochori and 1961's Tin Konya to 1970's Bakso Badal and 1976's Mera Dharam Meri Maa.
Awards, Honours, Achievements
She received Soviet Land Nehru Peace Award in the year 1982.
Bengal Film Journalists' Association Award (BFJA Award) for Best Feature Film to 'Ganga' in 1963.
IFFI (International Film Festival Award of India; Female) for 'Niranjan Saikate' in 1965.
First prize at Copenhagen Youth Festival to Youth Choir in 1974.
Death
Ruma Guha Thakurta passed away on 3 June 2019 at her Ballygunje Place residence in Kolkata. She was suffering from many old-age-related ailments. Two sons and a daughter survive her.
RIP #RumaGuhaThakurta.

She was a Bengali actress and a singer. In this video she sings "Tu Zinda Hai, to zindagi ki jeet par yakeen kar" She says that in India, the hymns and choirs singing is connected to Vedic concepts and #SalilChowdhury started in Indian cinema. pic.twitter.com/wXrFO8mj7k

— Bollywoodirect (@Bollywoodirect) June 3, 2019
Facts/Trivia
Indira Gandhi liked to listen to Calcutta Youth Choir. She was the one who formerly released the 'Waqt ki Aawaj' album.
Calcutta Youth Choir led by Ruma Guha Thakurta performed in Dhaka on the first anniversary celebrations of the Bangladesh liberation.
Calcutta Youth Choir also welcomed Cuban President Fidel Castro during his visit to India in the 1990s.
To honour Amartya Sen for winning the Nobel prize in economics, Calcutta Youth Choir sang a song in 1998.
President Ram Nath Kovind sent a letter expressing his condolence to Amit Kumar, Ruma's son, on his mother's death.