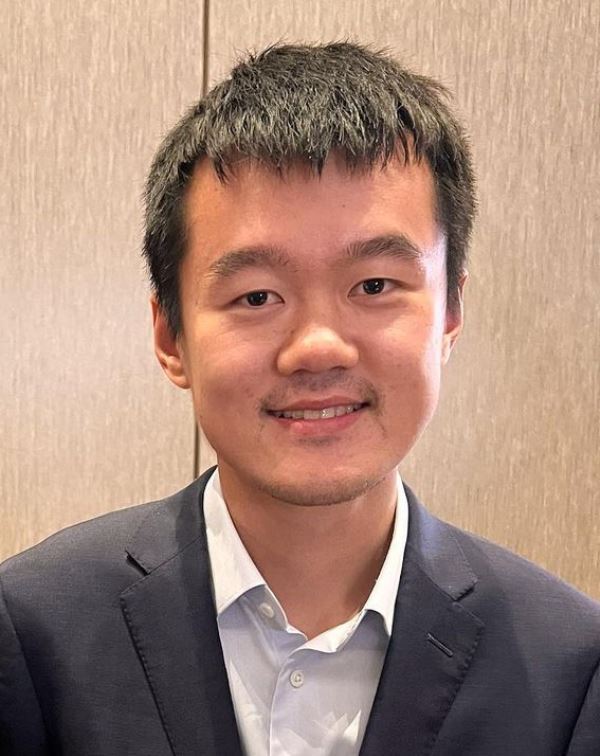 Ding Liren is a Chinese chess player. In 2009, he became a chess grandmaster. In 2023, he became the first Chinese and 17th world chess champion.
Wiki/Biography
Ding Liren was born on Saturday, 24 October 1992 (age 30 years; as of 2022) in Wenzhou, Zhejiang, China. His zodiac sign is Scorpio. He did his schooling at Wenzhou Zhouyuan Elementary School in Wenzhou, China. He became interested in playing chess at the age of 4, when his mother and her friends took their kids to a chess club for learning chess. His first chess coach was Chen Lixing. Later, he studied at Zhejiang Wenzhou High School in Zhejiang, China. He did his graduation in law at Peking University Law School in Beijing, China. [1]FIDE In an interview, he talked about how he practised playing chess in the initial days of his career, he said,
Every year in summer and winter vacations I would participate in the Li Chengzhi Cup when I was young. It's the strongest tournament for teenagers. I performed very well and won it every year. I played in all the age categories — under-10, 12, 14, and so on. I participated in this tournament until I was 18 or 19. The Li Chengzhi Cup helped me to grow up into a strong chess player, to develop my chess skills, to fight with other players from different provinces in China."
Physical Appearance
Height (approx.): 5′ 6″
Hair Colour: Black
Eye Colour: Black
Family
Parents & Siblings
His father, Ding Wenjun, is an electrical engineer, and his mother, Ye Xiaoping, is a nurse in a hospital.
Wife 
He is unmarried.
Relationships/Affairs
In an interview, he revealed that he has a girlfriend, who is a chess player. Reportedly, the couple broke up in 2019. In an interview, while talking about his relationship, he said,
I have to go back to being the 2019 me. Then the pandemic came and, at the same time, I had a crisis with my girlfriend and we ended up breaking up. Chess now fills my life, but I also have a good friend. She and my team of analysts pull me out of emotional slumps very well." [2]The Indian Express
Signature/Autograph
Career
Chess
When he was a teenager, he began to regularly participate in Li Chengzhi Cup. In November 2003, he participated in U-10 World Youth Championship in Heraklio and scored 9½/11 points. When he was 11 years old, he scored 1/4 at the Chinese Men's Team Championship in April 2004. In November 2004, he finished second in U-12 World Youth Championship. In October 2009, he became China's 30th grandmaster. At the age of 16, he won his first Chinese Chess Championship in 2009, which made him the youngest man to do so. In September 2017, he became the runner-up in the Chess World Cup and received a cash prize of $80,000.
In 2019, after beating the then World Champion Magnus Carlsen in the playoffs, Ding Liren won the Sinquefield Cup after winning two matches and having nine draws. In 2022, he earned a total prize money of $175,540 after participating in 5 major chess tournaments. [3]Chess In 2023, after winning the World Chess Championship, he received a cash prize of €1.1m ($1.2m).
Medals
Bronze
2014: Won medal at Chess Olympiad
Silver
2015: Won medal at the World Team Championship
Gold
2014: Won medal (team) at Chess Olympiad
2015: Won medal (team) at the World Team Championship
2018: Won medal (team) at Chess Olympiad
2018: Won medal at Chess Olympiad
Records & Achievements
2009: Became Chinese Chess Champion
2011: Became Chinese Chess Champion
2012: Became Chinese Chess Champion
2015: Became the second Chinese chess player to be ranked on the top 10 list of the FIDE world rankings
2016: Became the highest-rated Blitz player in the world with a rating of 2875
2017: Became the first Chinese player to qualify for FIDE's Candidates Tournament
2017: Won the FIDE Grand Prix in Moscow
2018: Became the first Chinese player to surpass the 2800 Elo mark on the FIDE world rankings
2019: Won the Sinquefield Cup
2019: Won the Grand Chess Tour
2023: Won the World Chess Championship after defeating grandmaster Ian Nepomniachtchi
2023: Became third Asian and first Chinese player to become World Chess Champion
Favourites
Chess Player(s): Paco Vallejo, Veselin Topalov
Football Team(s): Bayern Munich, Juventus
Food: Panini, Lasagna, Chinese yellow fish dish
Singer(s): Damien Rice, Passenger
Facts/Trivia
He likes to listen to Chinese music, especially folk songs.
He does not like to play video games as he finds it boring.
In his leisure time, he likes to play basketball, and he is also a fan of football.
Whenever he goes on an international trip, he always brings a pot to cook porridge, a book, and a podcast. He is an avid reader and likes to read novels. He listens to podcasts, especially, social science content.
According to Chinese zodiac signs, his Chinese zodiac animal is 'monkey.'
His closest chess player is Wei Yi, who is a Chinese chess grandmaster.
In an interview, while talking about the cash prize received by him after winning a match, he shared that he always gave all his money to his mother and did not keep any of it. He said,


I don't need it. I don't like to buy things that are expensive and luxurious. I like to live a simple life. Perhaps, sometimes I would like to visit a restaurant and eat some good food, but there too I try to make sure that it is not very expensive. You know when Wei Yi (Chinese chess grandmaster) was here we sometimes would just have instant noodles and we were very happy having that."
In 2018, he had to withdraw from the Altibox Norway Chess tournament as he fell off a bike and got injured. He went for a bike ride with his father and while making a turn at high speed, he fell to the ground and hurt his leg. After he went to the hospital, he learned that he had a broken hip. Later that day, he had to participate in a cook-off with some top-notch chess players, and he was teamed up with Indian chess grandmaster Viswanathan Anand. During the cook-off, he sat on a chair and cut vegetables the whole time, while Anand took care of the hollandaise sauce and the halibut filet. However, Ding Liren and Viswanathan Anand won the cook-off together.
He is a travel enthusiast and has visited many countries. He likes to visit European countries a lot and has visited Scotland, Czechia, and Norway.
In an interview, he talked about his daily life routine and how he spent a normal day and said,


I don't like to make a plan for myself. I study chess when I feel like doing it. Usually, I wake up at 9 or 10 a.m. I cannot really go to sleep early at night. 1 a.m. is the normal time to go to bed for me. After waking up and having my breakfast I go through the games that have been played yesterday. I use '2700chess.com' or 'The Week in Chess' to find games. If I get some interesting games I go through them and try to analyze deeper. Once I am done seeing the latest games, it's usually time for lunch. I like to take some rest after lunch. I do some physical exercise in the evening or play basketball with my friends. After that, I play chess games online and often also follow the live league games that are being played. I also like football, so if there is some match that is being played I watch them. And before going to sleep I like to read a book or listen to some music. I think this is a normal day for me."