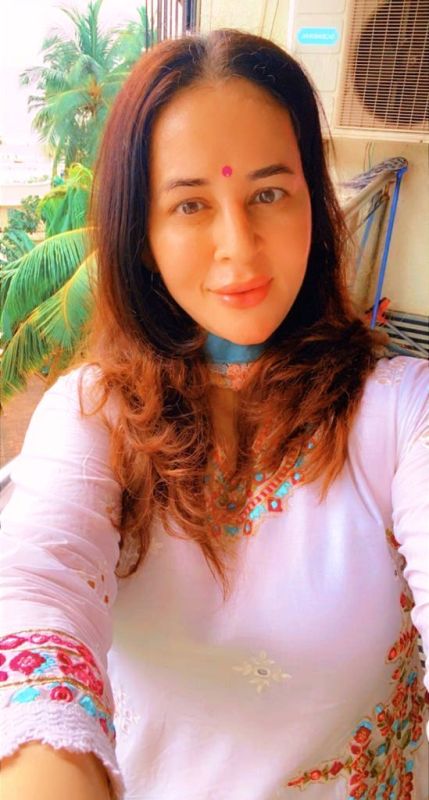 Rehnuma Bhati, an Indian homemaker, is the wife of Riyaz Bhati, who is allegedly a gangster and close aide of famous Indian gangster Dawood Ibrahim. In November 2021, Rehnuma made headlines for accusing her husband of coercing her into having sexual relationships with some famous cricketers, sportspersons, and politicians.
Wiki/Biography
Rehnuma Bhati was born on Friday, 22 July 1988 (age 33 years; as of 2021). Bhati was born and brought up in Mumbai, and her zodiac sign is Cancer.
Physical Appearance
Height (approx.): 5′ 3″
Hair Colour: Black
Eye Colour: Grey
Family
Husband & Children
She is married to Riyaz Bhati, who is a suspected Indian gangster and allegedly a close aide of Dawood Ibrahim.
Rehnuma has two sons named Abdullah Bhati and Ibrahim Bhati.
Sexual Assault Scandal
In 2016, reportedly, after the couple split and Rehnuma started living separately from her husband, she was allegedly kidnapped and forced into prostitution again in 2019. [1]Newsbytes In 2021, reports emerged stating that Rehnuma filed a complaint at the Santacruz Police Station in Mumbai, and in her application dated 24 September 2021, Bhati accused her husband of forcing her into having sexual relations with a man in 2011-2012. She added in the application that Riyaz coerced her to have sex with several of his business associates and other "high-profile" people including prominent cricketers like Hardik Pandya and Munaf Patel. She also named Indian National Congress politician Rajeev Shukla, who has also served as the Vice President of the Board of Control for Cricket in India (BCCI). Another name, Prithviraj Kothari, the MD of RSBL, has also been mentioned in the complaint.
Publications that had access to Rehnuma's complaint reported that her application did not contain any address or specific date or place where the alleged sexual assault happened. [2]ThePrint Talking about her complaint in an interview, Rehnuma said,
I was told to give some money, but why should I spread corruption? I am right in my place. They are the ones who are criminals."
Two months after her complaint at the police station, Rehnuma publicly accused her husband of forcing her into prostitution for over 15 years. Bhati also disclosed that her husband, Riyaz, blackmailed her with her sensitive photos and videos, and threatened to kill her and their two children if she refused to comply with his demands; however, no FIR was registered. [3]SheThePeople Rehnuma added in an interview,
I have been trying to get police to register an FIR, but they aren't complying. My application was submitted in September, it is already November now."