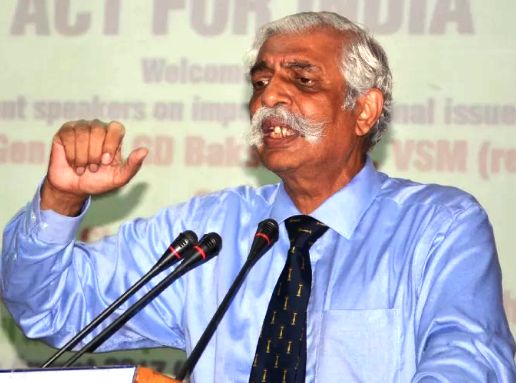 Gagandeep Bakshi or G. D. Bakshi is a retired Indian Army officer. He served in Jammu & Kashmir Rifles. He has been awarded several medals for his distinguished service in the Indian Army.
Wiki/Biography
Bakshi was born in 1950 (Age 70 years: as in 2020) in Jabalpur, Madhya Pradesh, India. Since childhood, he had a wish to serve in the Indian Army. His brother, Captain Raman Bakshi, was the first martyr in the 1965 Indo-Pak war at the young age of 23. In the honour of his brother, one street of Jabalpur has been named, 'Raman Bakshi Marg.' He completed his basic education from St. Aloysius Senior Secondary School in Jabalpur. For higher education, he joined National Defence Academy and Indian Military Academy from where he completed his graduation.
Family
The names of his family members are not known. The only information is about his brother, Raman Bakshi who died in the Indo-Pak war of 1965.
Military Career
He was commissioned in the Indian Army in 1971 and played an important role in the 1971 Indo-Pak War. He also played a crucial role to counter the terror activities in Punjab in 1984. In the Kargil War of 1999, he commanded the Batallion and successfully led the operations against Pakistan.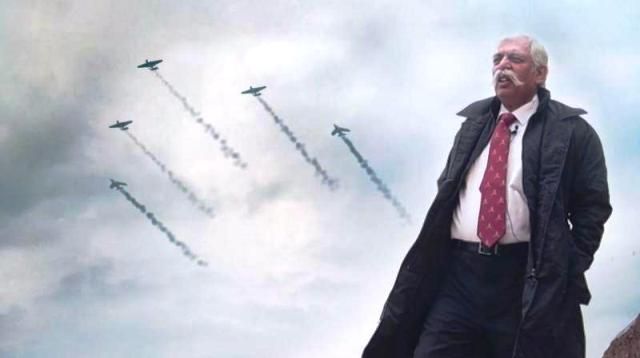 Apart from it, Bakshi commanded the Romeo Force to counter terrorist activities in the Rajouri-Poonch districts of Jammu and Kashmir and succeeded in pacifying the region. He has been the Directorate General of Military Operations twice and was the first BGS (IW) at HQ Northern Command (India), where he dealt with Information Warfare and Psychological Operations.
Controversies
In 2016, when he was delivering his speech over National Security in IIT Madras, a student named Abhinav Surya labelled his speech hate-mongering. Regarding this, Abhinav Surya sent a letter to the department on which he wrote, "I am still not able to digest the fact that the institute has given a platform to such a speech filled with hatred, instigating violence among students. A lecture that was heavily loaded with brewing enmity, inhumanity, and glorification of brutality."
Several times, he has poked fun at Mahatma Gandhi and other Freedom Fighters.
In July 2020, he used profane language on a live debate on a news channel. While appearing as one of the panelists on a live debate on Republic TV, he called a panelist madar****. Mr. Bakshi received heavy criticism for using such profane language. [1]

The Free Press Journal
Awards/Honours
Vishisht Seva Medal for commanding the battalion in the Kargil War
Sena Medal for counter-terror operations in the rugged mountains of Kishtwar
Facts
Bakshi is also a writer. He has penned many books on Military matters. He has written about 24 books and more than 100 papers in popular journals.
He has been a teacher at the Indian Military Academy, Dehradun.
Bakshi has also been a teacher at the prestigious Defence Services Staff College, Wellington, Tamil Nadu.
He has also taught at the National Defence College, Delhi for two years before being retired in 2008.
His hobbies are; Reading, Working out, Yoga.
His latest book, Bose: An Indian Samurai, was published in 2016.