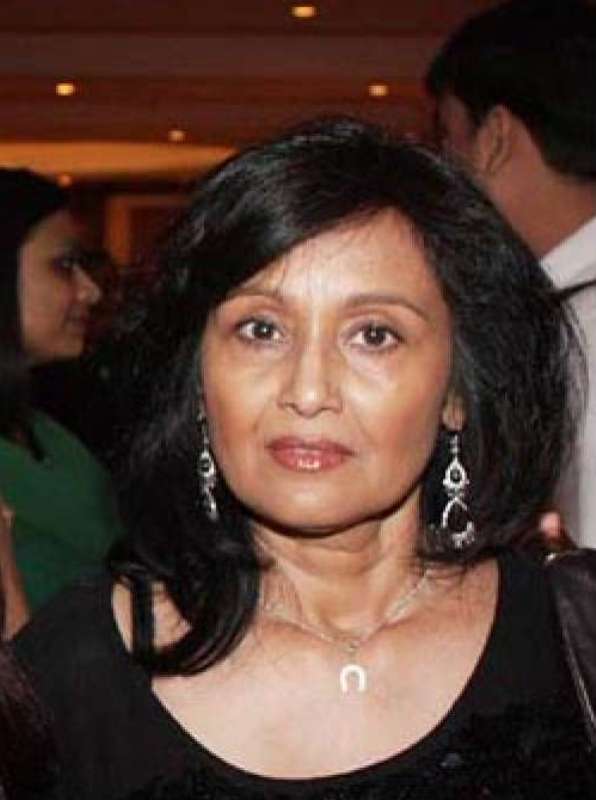 Rabia Khan is a former British actor and writer who worked in Hindi films. She is the mother of the American-British actor Jiah Khan, who reportedly committed suicide at her apartment in Mumbai in June 2013.
Wiki/Biography
Rabia Khan was born on Sunday, 9 October 1960 (age 62 years; as of 2022). She hails from Agra, Uttar Pradesh.
Physical Appearance
Height (approx.): 5′ 2″
Hair Colour: Light Brown
Eye Colour: Brown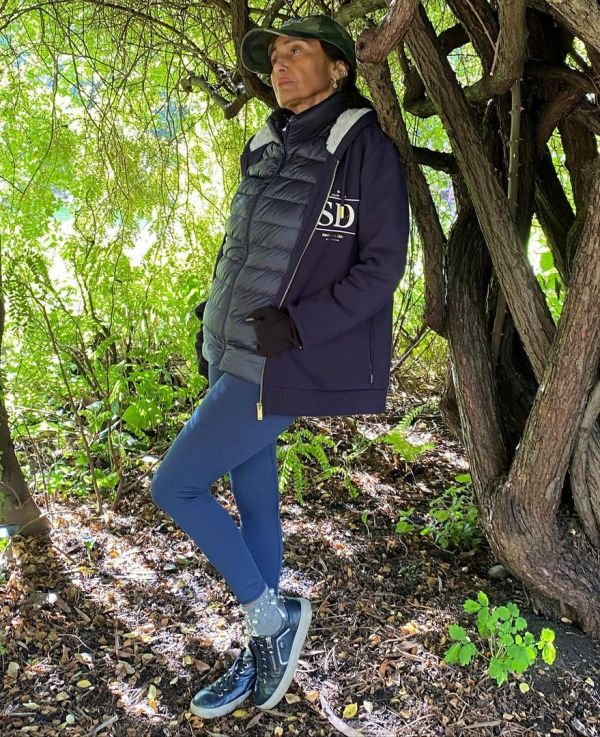 Family
Parents
Rabia Khan was an orphan when she was discovered by Tahir Hussain, Aamir Khan's father, in Dehradun, Uttarakhand. [1]Hindustan Times
Husband & Children
Rabia Khan was married to Ali Rizvi Khan, an Indian-American businessman. The couple was later blessed with a daughter named Jiah Khan (born Nafisa Rizvi Khan). Ali Rizvi; however, left Rabia when Jiah Khan was merely three months old. Rabia later got married to Thomas Puppendahl and gave birth to two daughters, Karishma Khan and Kavita Khan. According to Jiah Khan, Thomas Puppendahl and Rabia got separated when Jiah was seven years old. In late 1989, Rabia moved to London, the United Kingdom along with her children.
Relationships/Affairs
According to sources, Rabia Khan was dating Tom Thomas in 2013. [2]NDTV
Religion
Rabia Khan initially followed Christianity; however, she later converted to Islam. [3]Hindustan Times
Career
Actor
Film
Rabia made her debut in Hindi cinema with the film 'Dulha Bikta Hai' in 1982.
In 1985, she appeared in the film 'Karm Yudh' as Sheela. Rabia worked in many other films including 'Meri Jung' (1985), 'Geraftaar' (1985), 'Ankush' (1986), and 'Ek Naya Rishta' (1988).
Writer
After stopping appearing in films, Rabia started working as a scriptwriter for a UK-based television series and as a concept writer for BBC.
Jiah Khan Suicide Case
Jiah Khan committed suicide on 3 June 2013 by hanging herself from the ceiling fan of her bedroom at her residence at Sagar Sangeet Apartment in Juhu, Mumbai. On 7 June 2013, Mumbai police recovered a suicide note at Jiah's residence in which Jiah had mentioned having aborted a baby whose alleged father was Sooraj Pancholi, son of Veteran actor Aditya Pancholi. She also expressed her disappointment at not receiving the love she expected and deserved from Sooraj. The letter also detailed the emotional and physical abuse Jiah endured while she was in a relationship with Sooraj.
Rabia Khan's Claims and Legal Proceedings
On the basis of the suicide note, Sooraj Pancholi was arrested on 10 June 2013 on charges of abetment of suicide under Indian Penal Code (IPC) section 306; however, the Mumbai High Court granted him bail on 1 July 2013, saying that he could not be held solely responsible for the incident.
Rabia has claimed Jiah's death to be a murder and accused Sooraj Pancholi of it. She has also alleged financial impropriety involving money and jewellery. In an interview, she said that Jiah gave Sooraj Pancholi a significant sum to purchase jewellery for her sister's 21st birthday; however, Sooraj failed to deliver the jewellery or inform Jiah about the money. Despite apologizing and sending flowers, which Jiah discarded, she confronted Sooraj about the money. Jiah never revealed the outcome of that confrontation. Rabia further disclosed that Jiah had shared her apartment's biometric lock with Sooraj, leading her to suspect him in Jiah's death. Sooraj, on the other hand, claimed Jiah had been battling depression, and he had tried to help her overcome it numerous times. He further claimed that he informed Rabia of the situation, but she did not take any action, resulting in Jiah's suicide. On 1 October 2013, Rabia approached the Bombay High Court, alleging that her daughter Jiah Khan was murdered and demanding that the Central Bureau of Investigation (CBI) probe the case. On 2 July 2014, the case was transferred to the CBI, which subsequently filed a chargesheet against Sooraj Pancholi. In 2016, CBI ruled out any foul play and informed the High Court that Jiah Khan's death was a suicide. Following this, Rabia hired a British forensic expert named Jason Payne James who alleged Jiah's death was 'staged.' Rabia later submitted a plea to the Bombay High Court, requesting a Special Investigation Team (SIT) take over the case; however, the Bombay High Court dismissed her plea in February 2017.
In September 2017, Rabia Khan wrote a letter to Prime Minister Narendra Modi to seek justice. She then approached the special CBI court in Mumbai and filed a plea for further investigation into the case, which was later rejected. In 2021, Jiah's case was reassigned to a special CBI court after the sessions court claimed it lacked jurisdiction following the CBI probe. In 2022, the Bombay High Court dismissed Rabia's petition seeking a fresh investigation into the case. On 28 April 2023, the special CBI court in Mumbai acquitted Sooraj Pancholi in the Jiah Khan suicide case due to the lack of evidence. The court, in its judgement, said that the evidences against Sooraj Pancholi were 'vague and general,' and Jiah was a 'victim of her own sentiments.' The special CBI court judge A. S. Sayyad noted that Jiah had suicidal tendencies which only Sooraj Pancholi was aware of. The judge further stated that Sooraj could not devote his time to Jiah as he was focusing on his acting career, and Rabia attempted to prove that Jiah did not commit suicide but was killed, which contradicted the prosecution's case and ultimately undermined it. A. S. Sayyad, in his jurisdiction, said,
In the instant case it cannot be ignored that the deceased had suicidal tendency. She had on earlier occassion attempted suicide and that time accused had called for doctor. The accused had treated her and had tried to get her out of depression. At the relevant time the accused was pursuing his career in acting and could not devote sufficient time for the deceased. However on the earlier occassion, when she tried to commit suicide, the accused had saved her and helped her to come out of the depression. Rabia through her evidence tried to show that Jiah never committed suicide and that she was killed by the accused (Pancholi). However, this is not the case of the prosecution. When the case of the prosecution was of suicide, Rabia kept claiming that it was murder. By giving such openly contradictory evidence the complainant herself destroyed the case of the prosecution."
After the court's verdict in Jiah Khan's murder case, Rabia Khan said that Sooraj Pancholi was not accused of abetment of suicide but of abetment of murder. In an interview, while reacting to the verdict, Rabia expressed her intention to challenge the decision in the high court. [4]NDTV She said,
The charge of abetment to suicide has gone. But how did my child die? This is a case of murder…will approach the high court. The verdict is on alleged suicide, but I have always maintained that Jiah was murdered. This, in fact, strengthens my case."
Facts/Trivia
She also goes by the names 'Rabya Khan,' 'Rabia Ameen,' 'Rabiya Amin,' 'Rabiya Amin Khan,' and 'Rabia Amin.'
Rabia aspired to become an actor for which she decided to relocate from Agra to Mumbai.
Upon moving to Mumbai, she acquired acting skills and learned Urdu from Zeenat Hussain while residing at her home.
Rabia used to call Jiah 'babe,' 'baby,' 'bebo,' and 'snow baby.'
She used her connections to get sixteen years old Jiah a role in Bollywood; however, Jiah's major breakthrough occurred in 2007 when she starred alongside Amitabh Bachchan in the film 'Nishabd,' a Bollywood adaptation of the American film director Stanley Kubrick's 1962 film Lolita, which was inspired by the Russian-American novelist Vladimir Nabokov's 1955 novel with the same title.
In an interview, Jiah Khan disclosed that when her stepfather, Thomas Puppendahl, left the family, he took their savings and obtained ownership of their house. Consequently, Rabia and her three daughters had to live in a rented home in London, United Kingdom, managing on a tight budget. Jiah further shared that, for a certain period, they depended on McDonald's burgers as their primary source of sustenance. [5]

Hindustan Times
Reportedly, Aamir Khan was once referred to as Jiah Khan's stepfather; however, in an interview, he clarified that although Rabia was one of his close friends, he never married her, and Jiah was not his daughter.