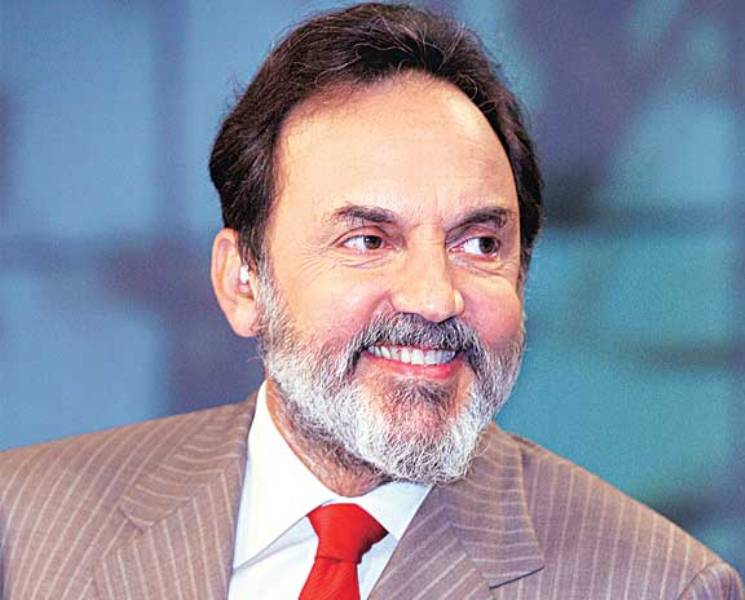 Prannoy Roy is an Indian economist, journalist, psephologist, chartered accountant, and author. He is considered to be one of the co-founders of New Delhi Television Ltd. (NDTV) along with his wife, Radhika Roy. Prannoy Roy is the former executive co-chairperson of NDTV.
Wiki/Biography
Prannoy Lal Roy was born on Saturday, 15 October 1949 (age 73 years; as of 2022) in Calcutta (now Kolkata), West Bengal, India. Reportedly, he attended La Martiniere Calcutta before going to The Doon School in Dehradun, Uttarakhand, India. According to sources, he received an OPOS Scholarship at The Doon School to acquire his A-level higher secondary education at Haileybury and Imperial Service College in the United Kingdom. In 1973, he pursued a Bachelor of Science (Honours) degree in Economics at Queen Mary University of London and graduated with first class [1]World Economic Forum and received the Queen Mary Prize for the same. Prannoy Roy became a Chartered Accountant and a fellow of the Institute of Chartered Accountants in England and Wales, London, the United Kingdom in 1975. In 1978, he completed his PhD in Agricultural Economics [2]Business Standard at the Delhi School of Economics [3]World Economic Forum where is taught for a year. [4]Business Standard Reportedly, in 1980-85, Prannoy became a consultant at the PriceWaterhouse (now PricewaterhouseCoopers), an international professional services brand of firms which operates as partnerships, in India. [5]World Economic Forum
Physical Appearance
Height (approx.): 5′ 8″
Hair Colour: Salt & Pepper
Eye Colour: Dark Brown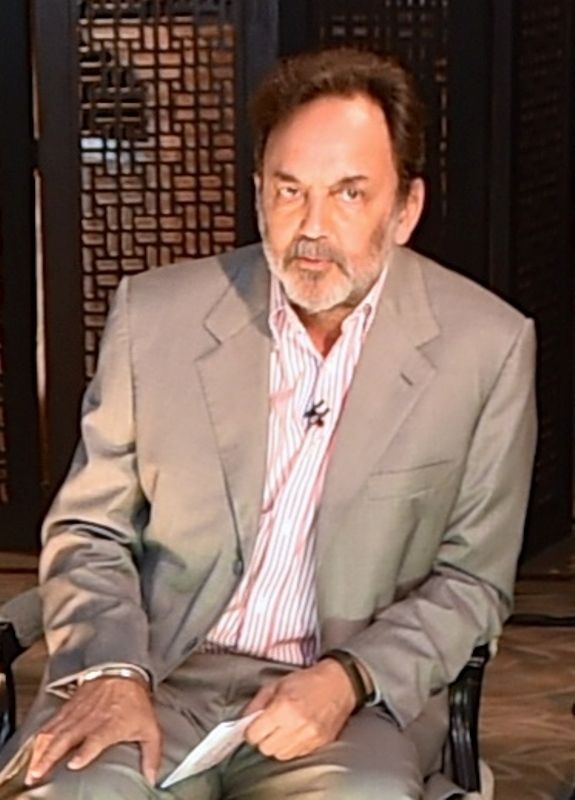 Family
Prannoy Roy hails from a family of boxers.
Parents
His father, P. L. Roy aka Hurricane Roy, was a Bengali who worked as the Senior Executive at a multinational corporation in Calcutta, while his mother was an English who worked as a teacher. [6]Business Standard
Wife & Children
Prannoy Roy got married to Radhika Roy in 1972 in London. His daughter's name is Tara Roy.
Other Relatives
Prannoy Roy's paternal grandfather, Paresh Lal Roy, was a traffic superintendent and an amateur boxer. He was also known as the 'father of Indian boxing.'
Relationships/Affairs
Reportedly, Prannoy Roy met Radhika Roy while they were in their respective schools in Dehradun, Uttrakhand, and the duo fell in love. After completing their schooling in Dehradoon, the pair moved to London to pursue further studies. A few years after setting up their respective careers, the couple decided to take their childhood love story to the phase of marriage.
Religion/Religious Views
Prannoy Roy follows Hinduism.
Career
Ministry of Finance
During 1985-87, Prannoy Roy served the Government of India by working as an Economic Advisor for the Ministry of Finance.
Television
NDTV
In 1988, Prannoy Roy, along with his wife, Radhika Roy, launched a production firm called New Delhi Television Ltd. (NDTV). Reportedly, Radhika Roy and Prannoy Roy are considered to be the founders of NDTV; however, Prannoy Roy claims Radhika to be the original founder of the production house as he joined the company later. The company was operating as a production house for news segments in alliance with public service broadcaster Doordarshan and international news broadcasters.
Doordarshan
Reportedly, Prannoy Roy started his career on television as a Psephologist for Doordarshan. The programme was followed by 'World This Week' and a daily news programme telecasted for half an hour. [7]Business Standard Reportedly, in the 1980s, he collaborated with Oxford political scientist Sir David Butler and economist Ashok Lahiri for mainstreaming psephology in India. [8]Newslaundry
Star TV
According to sources, in 1997, Prannoy Roy was persuaded to shift his daily news show to another channel – Star TV. Later, he was asked to head Star TV's newly launched 24-hour news channel. In 1998, Prannoy Roy signed a five-year content contract with Star TV for a whopping Rs 50 crore annual fee. The partnership with Star TV came to end in 2003 and NDTV became an independent news broadcaster with the launch of two channels – NDTV 24×7, an English news channel, and NDTV India, a Hindi news channel.
Acquisition by Adani Group
On 29 November 2022, Prannoy Roy and his wife, Radhika Roy, resigned as directors of RRPR Holding Private Limited (RRPRH)after the Adani Group made an open offer for New Delhi Television Limited (NDTV). [9]The Indian Express
Controversies
Fraud in Doordarshan upgrade
Reportedly, in 1998, the Central Bureau of Investigation (CBI) filed a case against Prannoy Roy, along with the former Director General of Doordarshan, R Basu, and other top five officials of Doordarshan for fraud in the Doordarshan upgrade. [10]The Indian Express According to sources, the case went on for several years. In 2013, a judgment was passed in which all accused were acquitted of charges as there was no evidence found.
Booked by the CBI for alleged FDI norms violation 
In 2017, the CBI raided (nearly four locations in Delhi and Dehradun) the offices and homes of Prannoy Roy over allegations of defrauding a bank. Prannoy Roy's wife, Radhika Roy, was also said to be involved in the bank fraud case. As per reports, the two were booked under relevant sections of the IPC and the Prevention of Corruption (PC) Act for criminal conspiracy, cheating and criminal misconduct. [11]Mint
Award
On 30 April 2015, Prannoy Roy won the Red Ink lifetime achievement award from the Mumbai Press Club for his consistent and pioneering contribution to news television and his services to journalism. The award was represented at the Jamshed Bhaba Theatre in NCPA Building in Mumbai. [12]Business Standard
Facts/Trivia
According to sources, Prannoy's paternal grandfather, Paresh Lal Roy, gave him the nickname 'Tempest' when Pranny Roy was a child. [13]

The Caravan
Prannoy's wife, Radhika Roy, is the sister of Brinda Karat, an Indian politician, who is married to Prakash Karat, an Indian communist politician.
He is known for introducing opinion polls in India.
The Ernst & Young Entrepreneur of the Year Award for Information, Communication and Entertainment was presented to Prannoy Roy and Radhika Roy in 2003.
Reportedly, Prannoy likes to consume alcoholic beverages, especially single-malt whisky. [14]

Business Standard
Reportedly, he made his first election forecast in 1977. He predicted the Bhartiya Janata Party's victory for the mainstream magazine. [16]

Business Standard
In 2019, Prannoy Roy in collaboration with Dorab R. Sopariwala, an Indian author, published a book titled 'The Verdict: Decoding India's Elections.'
Prannoy, along with David Butler and Ashok Lahiri, co-authored 'A Compendium of Indian Elections' (1984) and 'India Decides: Elections 1952-1991.'
Reportedly, Roy has been associated with many social programmes through campaigns including "Greenathon," "7 Wonders of India," "Support My School" (2010), "Marks for Sports" (2011), and "Save Our Tigers campaign," which won the Best Public Service Campaign for a Brand by a News Channel in 2011.