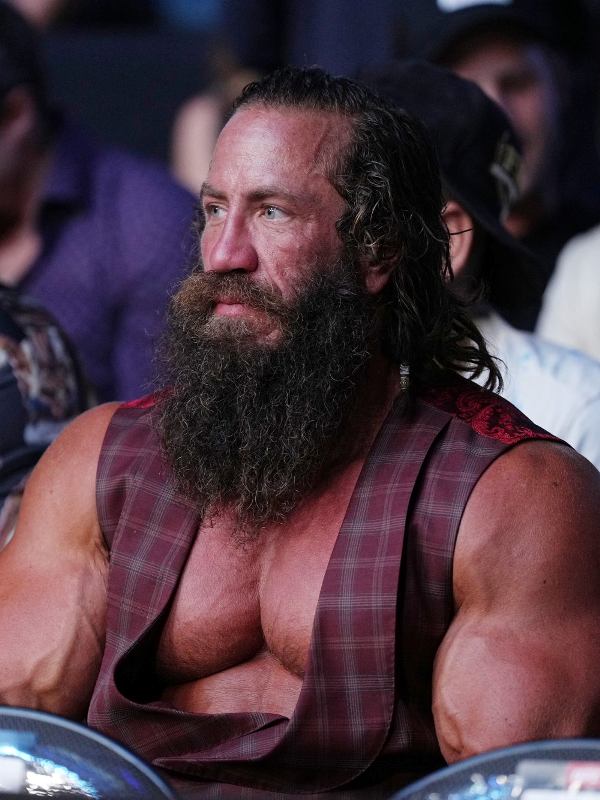 Brian Johnson is an American social media influencer and entrepreneur. He is known for eating raw meat. He made headlines on 2 December 2022 after he posted an apology video in which he accepted that his body was not a "natural body" but was made with the help of steroids.
Wiki/Biography
Brian Johnson, aka Liver King, was born on Thursday, 7 April 1977 (age 45 years; as of 2022) in San Antonio, Texas, United States of America. His zodiac sign is Aries. After completing his schooling at John Marshall High School in Leon Valley, Texas, he earned a degree in biochemistry from Texas Tech University (TTU). Later, he wrote a research paper on the biochemistry of supplemental nutrition. He is a medical school drop out. [1]Medium
Physical Appearance
Height (approx.): 5′ 7″
Weight (approx.): 80 kg
Hair Colour: Dark Brown
Eye Colour: Hazel Green
Body Measurements (approx.): Chest: 52″, Waist:34″, Biceps: 18″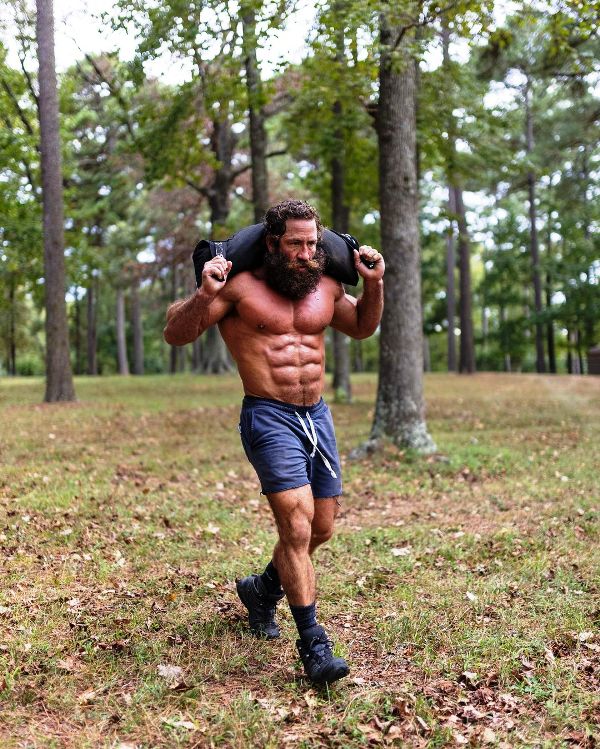 Family
Parents & Siblings
Brian Johnson's father died when he was very young after which he was raised by his mother. His mother, later on, got married, and it was Brian's stepfather who introduced him to bodybuilding. He has an elder brother.
Wife & Children
His wife, Barbara Johnson, is a dentist. He met her in 2004. She is also known as the Liver Queen. He has two sons named Rad Johnson and Stryker Johnson. He calls them the Savage Liver Boys.
Signature/Autograph
Career
Fitness
According to Brian Johnson's official website, Brian and his wife Barbara decided to adopt the "ancestral lifestyle" after their sons were frequently admitted to a hospital because of allergies. They adopted a primitive lifestyle after reading Nourishing Traditions, written by Sally Falcon. Brian claims that ever since his family adopted the "ancestral lifestyle" and started consuming raw meat, their health and mood have improved tremendously. He later came up with the 9 ancestral tenets namely Eat, Sleep, Move, Shield, Connect, Cold, Sun, Fight, and Bond and published a detailed version of the tenets in his e-book The 9 Ancestral Tenets: Made For The Modern-Day Primal, on his official website Liver King. Brian exercises every day of the week and follows a very strict routine. He does exercises such as lower-body workouts, back and rear delt, upper-body push exercises, several miles walking in the sun, sprint variations on the assault bike, heavy pulls, olympic lifts, KB swings, and a lot more.
Social Media
Brian Johnson often posts fitness-related posts on Instagram, Facebook, Twitter, YouTube, and TikTok. He started posting content on social media in 2021. As of December 2022, he has more than 3.6 million followers on TikTok, 1.7 million followers on Instagram, 509k followers on Facebook, 1,502 followers on Twitter, and 232k subscribers on YouTube. He has also appeared on several podcast events.
Entrepreneur
Before starting his business, Brian Johnson was a pharmacist. He also started a dental clinic with his wife but the couple closed it later and started several supplement-providing companies like Ancestral Supplements and The Fittest, which provides protein supplements like chocolate bars, beef from New Zealand and Australia, and much more. Later, Brian started a movement named The Beef Organ Supplement Movement, aimed at providing a high-quality beef supplement to its customers all around the world.
Controversy
Usage of steroids
When Brian began his journey as a social media influencer, he used to claim that his body is "all-natural" and that he never used steroids to gain muscle. On 29 November 2022, a YouTuber named Derek, who has a YouTube channel named More Plates More Dates, posted an hour-long video titled "The Liver King Lie" in which he said that Liver King extensively used steroids for bodybuilding. He also said that Brian mailed a bodybuilding coach on 29 June 2021 and claimed that he used steroids to build his body and spends approximately $ 11k each month on steroids. He also claimed that he has consumed steroids like Omnitrope, Inutamoren, Winstrol 50mg, IGF 1 – LR, Decca, Test Cyp, etc. After the expose video, Brian released a 6-minute-long apology video on 2 December 2022 in which he accepted his mistake of using steroids and apologized for "lying and misleading" his followers. He also said that he could not reveal the truth as many people who were suffering from poor mental health saw him as their idol. [2]TMZ In his video, he said,
I am making this video to apologize because I f***ed up, because I am embarrassed and ashamed, because I lied and I misled a lot of people. It has been tricky as f*** to navigate. Well, clearly, I did it wrong and I am here now to set the record straight — yes, I have done steroids and yes, I'm on steroids monitored and managed by a trained hormone clinician. While spreading the message, I have been on several podcasts, and when asked if I've ever taken steroids, I have always said, 'no. I do not touch the stuff. Not going to touch the stuff. Never touched the stuff.' That was a lie. I've convinced myself this had nothing to do with the ancestral message. I fully own that I f***ed up. I am as sorry as a man can be, and all I can do is take extreme ownership right now, be better, and lead myself to a better life as a better human."
Car Collection
M35 series 2½-ton 6×6 Cargo Truck.
Kubota M4 Utility Tractor.
Note: He also owns an M4 Sherman, a World War 2-era American tank.
Assets/Properties
Brian Johnson owns an 8,300 sq ft mansion in Austin, Texas, United States of America. [3]The Sun
Net Worth
As of October 2022, his net worth is estimated to be around $1 million. [4]The Sun
Facts/Trivia
According to Brian, each day, he consumes an ounce of raw liver.
Brian often refers to his followers as Primals.
According to Brian Johnson, when he was in school, he was extensively bullied because of his thin stature. He also claimed that the bullies would not only beat him but also steal his shoes. He said that the bullying stopped when he started working out on his mother's boyfriend's bench press. While talking about it, he said,


I was very tiny… I knew I looked a bit different and I got the sh*t kicked out of me every single day… I was very terrified. After bodybuilding, they started accepting me and even looked up to me."
Brian is an avid dog lover. He has four pet Dobermans.