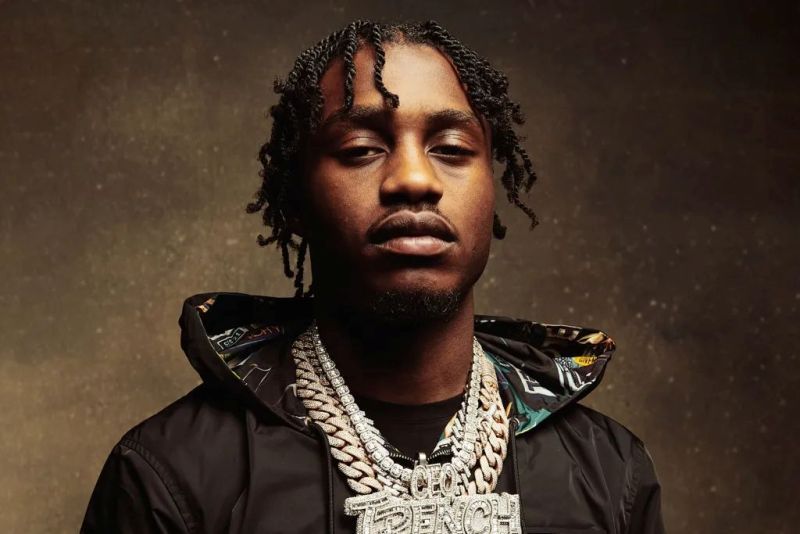 Lil Tjay is an American singer, rapper, and songwriter. He is well known for his singles like Resume (2018), Hold On (2019), Leaked (2020), Calling My Phone (2021), and Move On (2021).
Wiki/Biography
Lil Tjay aka Tione Jayden Merritt [1]Complex was born on Monday, 30 April 2001 (age 21 years; as of 2022) in South Bronx, New York City, United States. His zodiac sign is Scorpio.
Physical Appearance
Height (approx.): 5′ 7″
Weight (approx.): 75 kg
Hair Colour: Black
Eye Colour: Brown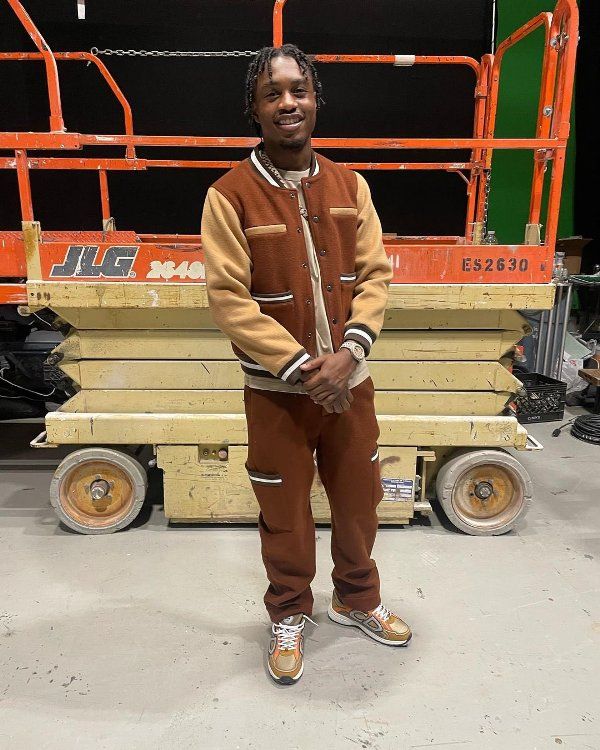 Family
Lil Tjay belongs to a Ghanaian family.
Parents & Siblings
Lil Tjay is raised by his mother along with his two younger siblings.
Relationships/Affairs
In April 2020, Tjay was rumoured to be in a relationship with fellow American Rapper Rubi Rose.
Reportedly, the couple had disputes over money and Rubi's friend Lala Baptiste. As per reports, Rubi was annoyed after finding out that her friend Lala Baptiste hooked up with her love interest Tjay. In an interview, Tjay revealed the reason for separation from his rumoured girlfriend and said,
We just had a little miscommunication.She flew in to see me, seen some girls on my phone, got mad, overreacted. You know, she tried to call them people [the police] on me for no reason.That was just so left field for me. You know I'm from New York, you not going to the police. You don't even want nobody to speak about that after. [2]The Sun
Later, in 2021, it was rumoured that Lil Tjay dated his former girlfriend's friend Lala Baptiste.
Lala is a model and belongs to Atlanta, Georgia. It was speculated that the couple dated after she played Tjay's love interest in the music video 'Mood Swings' by Pop Smoke. [3]Distractify In 2022, it was rumoured that Lil Tjay dated Lil Wayne's daughter Reginae Carter. The rumours surfaced as the couple took a trip together and shared the pictures on social media. [4]hotnewhiphop
Signature/Autograph
Career
Singer
In 2018, Lil Tjay dropped his first single, Resume.
In the same year, he released various singles like 'Brothers,' 'Goat,' 'Forever,' 'Ruthless,' and 'Ride For You.' On 24 December 2018, Tjay dropped his first EP (Extended Play), No Comparison on SoundCloud. Later, he released a few Extended Plays like F.N. (2019), State Of Emergency (2020), and Strictly4MyFans (2022). In 2019, he released his first studio album, True 2 Myself.
In the same year, he released several singles like 'One Take,' 'Go In,' 'Hold On,' 'Decline,' 'Goat,' F.N,' and 'Zoo York.' On 2 April 2021, he released his music album Destined 2 Win under which he released singles like 'Calling My Phone,' 'Headshot,' and Losses. In 2021, he released several music singles like 'Move On,' 'Love Hurts,' and What You Wanna Do.
Live Concerts
Lil Tjay has performed live at several music events, stage shows, and concerts. In May 2019, Lil Tjay performed at the Miami music festival along with Migos, Travis Scott, and Kid Cudi in Miami Gardens, Florida. In the same year, Lil Tjay accompanied Seattle rapper Lil Mosey on his nationwide tour. Tjay also performed at The Los Angels Music Festival and the Destined 2 Win tour in 2021.
Controversies
Arrested for Weapon and Marijuana Possession
On 30 December 2020, Lil Tjay was arrested in Brooklyn and was charged with robbery, criminal possession of a weapon, and marijuana. According to the reports, Tjay was in a vehicle, which was allegedly switching lanes without using a signal. The Police approached the vehicle, searched the car, and found four loaded handguns and marijuana. [5]Pitchfork
Shot multiple times during an attempted robbery
On 22 June 2022, Lil Tjay was shot multiple times at The Promenade in Edgewater, New Jersey by a man named Mohamed Konate who tried to rob Lil Tjay. Tjay was accompanied by his friends Antoine Boyd and Jeffrey Valdez. Konate was arrested later by the police and was charged with attempted murder, armed robbery, and possession of a weapon for an unlawful purpose. [6]The Economic Times
Favourites
Travel Destination: London
Facts/Trivia
In 2016, when Tjay was fifteen, he was sent to a youth detention centre under robbery charges. Tjay remained in detention for around, and he was released in 2017. In an interview, he recalled his detention days and said,


It was not fun. It's not anything that I would want to do again, but I learned a lot from it. I feel like if I wasn't to go to jail, I probably wouldn't be the person I am—I wouldn't. 'Cause I wouldn't have sat down and wrote those songs and I never would've been able to focus on what I want to accomplish. So it's like it was actually a good thing for me. It made me open my eyes and stuff like that." [8]Complex
In 2018, Lil Tjay dropped his first song, Resume, on the social media platform, Facebook. Later, he was signed by the American Record Label company Columbia Records. In an interview, talking about his experience with his debut track, he said,


I just posted the link and I just made sure all my friends posted it," he recalled. "Everybody heard the song before it dropped and they was like, 'Yo, you gotta drop this.' And then I just dropped it. Everybody I knew posted it at one time, and then just I guess other people from different places started reposting it and they actually listened to it and then it started to go crazy." [9]Complex
Tjay loves to play soccer. In an interview, while sharing his memories of playing soccer, he said,


Man, I used to play soccer all the time when I was in elementary school – every recess we used to run out and play. From Kindergarten through to the fifth grade that was the main thing to do. In middle school and high school I guess I fell back from it. To be honest, I'm not really in tune with any sport but soccer was the first one for me that was part of my life and I enjoyed playing. [11]Gaffer
Lil Tjay performed his first gig in Middletown, New York, where he had an audience of around 30 people.
Lil Tjay has a self-titled YouTube channel, where he posts music videos of his singles and albums; the channel has more than 4.6M subscribers. [12]

Lil Tjay-YouTube
In 2019, Tjay's debut studio album, True 2 Myself, was listed at number 5 on the US Billboard 200. In the same year, his Extended Play 'F.N' was listed at number 56 on the Billboard Hot 100 chart.
In 2021, Tjay's single 'Calling My Phone' debuted at number three on the Billboard Hot 100 chart.
Lil Tjay is often spotted smoking cigarettes and cigars.