Julian Sands (1958-2023) was an English actor who is best known for his breakout role as George Emerson in the British romance film A Room with a View (1985). Other popular films in which he starred include The Killing Fields (1984), Warlock (1989), Arachnophobia (1990), Naked Lunch (1991), Boxing Helena (1993), Leaving Las Vegas (1995), The Medallion (2003), Ocean's Thirteen (2007) and The Girl with the Dragon Tattoo (2011). He is also known for appearing in the American TV series 24 (2006) as Vladimir Bierko and in Smallville (2009–2010) as Jor-El. On 13 January 2023, Sands went missing while hiking on Mount San Antonio, a summit in the San Gabriel Mountains on the border of Los Angeles and San Bernardino counties of California. Human remains were discovered by hikers in the area where Sands had disappeared on 24 June 2023. He was confirmed dead after the remains were identified as Sands' on 27 June 2023.
Wiki/Biography
Julian Richard Morley Sands [1]The New York Times was born on Saturday, 4 January 1958 (age 65 years; at the time of death) in Otley, West Yorkshire, England. His zodiac sign is Capricorn. He spent his early childhood in Adel, a suburb of Leeds, Yorkshire with his four brothers, Robin Sands, Jeremy Sands, Nicholas Sands (a financial adviser), Quentin Sands (teacher)
.
After his parents split up in 1963, Julian, Nicholas, and Quentin (the younger three) moved with their mother to Gargrave in Yorkshire Dales while his elder brothers stayed with their father. Although they grew up in different households, they often met as there was a lot of shifting back and forth. Thereafter, Julian spent his childhood hiking and camping and messing around rivers in the Yorkshire Dales and the Lake District. He would dig out and collect fossils. In an interview, while talking about the same he said,
As a boy I used to go out with a small geological hammer and a haversack in the Yorkshire Dales looking for fossils – these are part of my collection. I went on to do geology at A-level and thought about it as a career. As a boy I also spent a lot of time with my late mother, going to museums, galleries and country houses, and I remember the first time I went to the Geological Museum in London with her after we'd seen Tutankhamun at the British Museum."
After separation, his mother mainly worked as a secretary, but she was also involved in amateur dramatics. She would take her sons to the cinema. At the age of eight, he caught the acting bug after watching the 1955 British Technicolor film Richard III starring Sir Laurence Olivier as Richard.
Soon, he developed an interest in performing arts. At 11, he would perform in village pantomimes and nativity plays. Watching Julain actively taking part in extra curriculum actives, the headmaster of the village school suggested he try for a scholarship to a school beyond the local area. At 13, he won a scholarship to Lord Wandsworth College, a boarding school in Hampshire. Travelling during school holidays embedded wanderlust in Julian, who later became a dedicated mountaineer. Once a girl he made acquaintance with through his public school debating society gave him the prospectus for the Royal Central School of Speech and Drama in London. At drama school, Derek Jarman was his friend and mentor. Thereafter, he applied for it and was accepted. In his early twenties, after he left drama school, he struggled to get into films, appearing in various productions in pub theatres. [2]The Daily Express [3]The Guardian In the 1990s, he moved to Los Angeles, California.
Physical Appearance
Height (approx.): 5′ 11″
Hair Colour: Medium Ash Blonde
Eye Colour: Dark Grey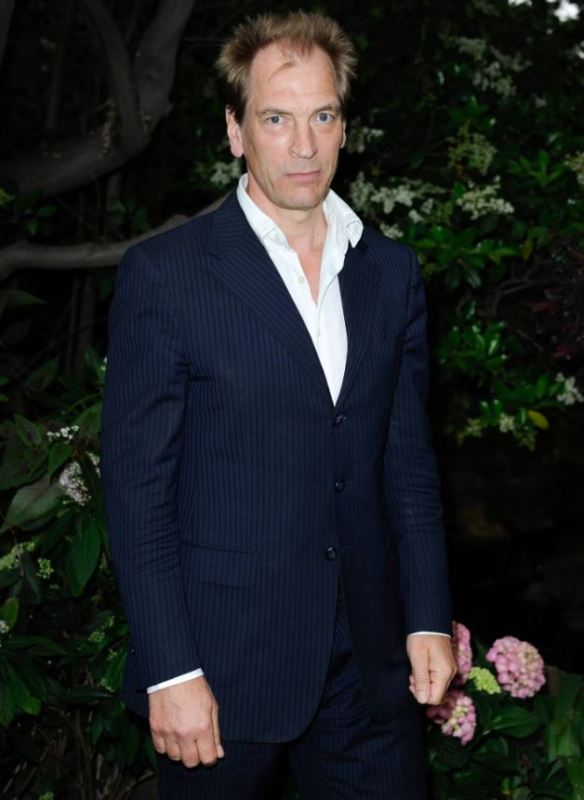 Family
Parents & Siblings
His father, William Sands, did agricultural soil surveys. His mother, Brenda Sands (deceased), did secretarial work at a garage. He had four brothers Robin, Jeremy, Nicholas, and Quentin. Robin and Jeremy were elder than Julian, while Nicholas was younger. Quentin is the youngest of five siblings. His parents split up in 1963.
Wife & Children
In 1984, he got married to, Sarah Harvey, a British journalist and author. She is a former editor of the London Evening Standard and worked as an editor of Today on BBC Radio 4 from 2017 to 2020. Julian first met Sarah while attending the Royal Central School of Speech and Drama in London. Together, they have a son named Henry Morley Sands (born in 1985). Julian and Sarah got divorced in 1987.
On 22 September 1990, he got married to Evgenia Citkowitz, an American playwright, author and journalist. The couple got married in Sag Harbor, USA. Together, they have two daughters, Natalya Morley Sands (born in 1996) and Imogen Morley Sands (born in 1999).
Others
His wife, Evgenia Citkowitz, is the daughter of Israel Citkowitz and Lady Caroline Blackwood. Israel Citkowitz was a Polish-born American pianist, composer, teacher, and critic, and Lady Caroline Blackwood was an English writer, socialite and dilettante. His first wife, Sarah Sands, later got married to Kim Fletcher, a former journalist and newspaper editor. Together, Sarah and Kim have two children.
Religion
Julian Sands followed Christianity. [4]Catholic Herald
Relationships/Affairs
While Julian was staying with John Malkovich in New York in 1987, John introduced Julian to writer Evgenia Citkowitzus at the opening night of a club. Julian and Sarah had just separated at that time and being involved with another woman was the last thing on Julian's mind. However, the two hit it off and soon started dating.
Signature/Autograph
Career
Film
Julian Sands made his film debut with the British-American film Privates on Parade (1982) in which he played the role of a sailor.
In 1984, he gained recognition with the Oscar-winning British biographical film The Killing Fields in which he portrayed the role of the journalist Jon Swain. Sands came into the limelight with the Oscar-nominated British romance film A Room with a View (1985) in which he played the male lead, George Emerson. The film chronicles a brief romance between a free-spirited young man named George and a girl named Lucy Honeychurch (played by Helena Bonham Carter) in Florence.
In 1985, he appeared in the Swiss horror film After Darkness in which he played the role of Laurence Hunningford. In 1986, he portrayed the role of English Romantic poet Percy Bysshe Shelley in the British psychological horror film Gothic.
He played the titular role in the American supernatural horror film Warlock (1989) and its sequel Warlock: The Armageddon (1993).
In 1990, he starred in the American horror comedy film Arachnophobia in which he played the role of an entomologist, Dr James Atherton. The film shows a species of South American killer spider which hitches a lift to the U.S. in a coffin and starts to breed and kill.
In the American mystery thriller film Boxing Helena (1993), Sands played a grotesque surgeon named Nick Cavanaugh, who quadruple-amputates his beautiful but cruel obsession Helena (played by Sherilyn Fenn). The film was nominated for the Grand Jury Prize at the 1993 Sundance Film Festival but received largely negative reviews from critics upon release.
In 1995, he played the role of an abusive Latvian pimp named Yuri Butso in the American drama film Leaving Las Vegas.
In 2000, he played the role of Quentin in the American experimental film Timecode, which was constructed from four continuous 93-minute takes that were filmed simultaneously by four cameras. The screen is divided into quarters, and the four shots are shown simultaneously. He starred opposite Jackie Chan in the action-comedy film The Medallion (2003). Other notable American and British films under his belt include Ocean's Thirteen (2007) and The Girl with the Dragon Tattoo (2011). The last film released before the disappearance of Julian was The Piper (2023) in which he played the role of Gustafson. Before his death in 2023, the film Body Odyssey in which he played the role of a strict coach Kurt was completed, and the films Double Soul (in which he was cast as Orlandi) and The Last Breath (in which he was cast as Levi) were in post-production.
Television
He made his TV debut in 1982 when he played the role of the Groom in the episode titled "Soft Targets" of the British anthology drama series Play for Today. In 2006, he gained popularity for playing Vladimir Bierko, a terrorist, in the fifth season of the American drama series 24.
In 2007, he starred in two episodes of the American supernatural series Ghost Whisperer as Ethan Clark. In 2013, he played Miles Castner, a wealthy international businessman, in the final season of the American crime drama series Dexter.
In 2015, he played Dr Gerald Crane in the American superhero crime drama series Gotham.
In 2019, he appeared in his last TV show Into the Dark in which he played the role of Steven in an episode titled "A Nasty Piece of Work."
Others
At the beginning of his career, he worked as a theatre artist with the Forum Theatre Company. One of his odd jobs included working as a Father Christmas at a department store. He played the Devil in an extended promotional video that Jarman directed in 1979 for Broken English, a studio album by Marianne Faithfull. He lent his voice to the character of Valmont in the American animated TV series Jackie Chan Adventures (2000–2002). Sands performed a one-man show titled A Celebration of Harold Pinter, directed by John Malkovich. In the show, Sands staged a recital of Pinter's poems. After premiering at the 2011 Edinburgh Fringe Festival, it became a hit and embarked on a tour that wound through Britain, San Francisco, Los Angeles, and New York. Sands and Pinter became friends in 2005 when Sands was asked to substitute for the ailing Pinter to recite some of his poems at a London benefit recital. After Pinter's death in 2008, Sands created the show to pay homage to his friend. His performance in the play was nominated in the category of "Outstanding Solo Performance" in the 58th Annual Drama Desk Awards (2013). In 2011, Julian Sands, along with Jane Carr and Tara Summers, recorded The School for Scandal for radio, which aired in Southern California on KPCC 89.3 every Saturday. The School for Scandal is Richard Brinsley Sheridan's 18th Century comic masterpiece depicting a hilarious examination of human frailty and hypocrisy which is relevant in the modern world. In 2012, Sands voiced the character of DeFalco in the first-person shooter video game Call of Duty: Black Ops 2. He won the Special Jury Award for playing the role of Bernard in the short film The Maiden and the Princess (2011) at the International Film Festival for Peace, Inspiration and Equality (2012).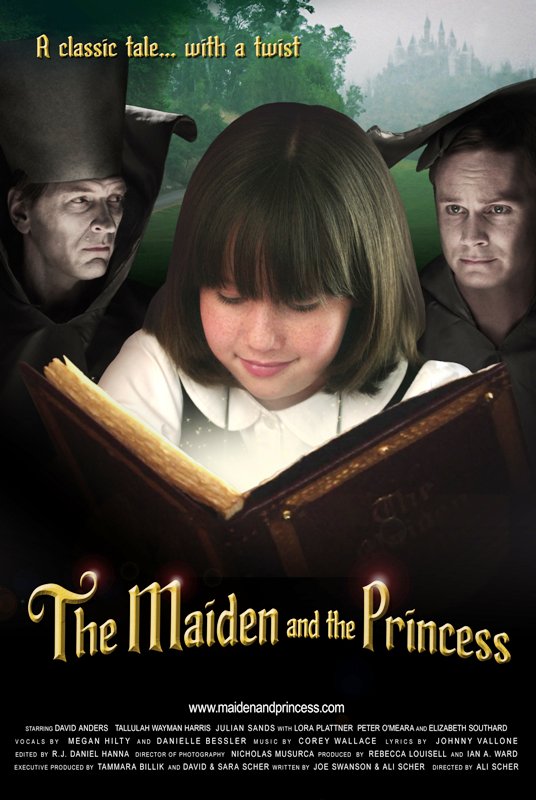 In 2018, Sands voiced Johnny Weissmuller (Tarzan) and John Malkovich voiced Cheeta the Chimp in the radio play Me Cheeta: My Life In Hollywood, adapted from James Lever's novel of the same name. Based on the fictional memoir of the chimpanzee Cheeta, the radio play chronicled how Cheeta was captured from the jungle in the 1930s, trained as a performer, and taken to Hollywood to star alongside Olympic swimming champion Johnny Weissmuller in the Tarzan movies.
Death
On 13 January 2023, Julian Sands went missing while hiking on the 10,000-foot (3,000-meter) Mount San Antonio, known locally as Mount Baldy in the San Gabriel Mountains northeast of Los Angeles. Sands' phone data revealed that the actor was still on the move for two days after he was reported missing. [5]The Independent Before he went missing, Sands sent some pictures to his beloved grandson, Billy, in which he could be seen climbing the 14,783ft Weisshorn, a pyramid-shaped mountain lying 15 miles from the Matterhorn.
Search for him was hindered by severe storms that occurred shortly after he went missing. On 24 June 2023, Hikers found human remains in the area where Sands had disappeared. The remains were positively identified as Sands' on 27 June 2023. [6]The Guardian
Favourites
Painting: The Steppe Bison painted at the Cave of Altamira
Song: I'm Gonna Be (500 Miles) by The Proclaimers
Facts/Trivia
During childhood, he was mesmerized by the 1964 British epic war film Zulu. He saw Zulu six times in its first week following which his brothers nicknamed him "Zulu." [7]

The Daily Mail
Once the American financers of the film A Room with a View (1985) tried to halt the production of the film saying they'd only continue if American actor John Travolta replaced Julian Sands's role and American actress Glenn Close replaced Helena Bonham Carter.
The producer of the 1984 British biographical drama film The Killing Fields, David Puttnam, introduced Julian Sands to the director Roland Joffe, who revealed that he wanted unknowns to play journalists. Thereafter, Julian Sands, who portrayed the journalist Jon Swain in the film, spent four months in Thailand with his new friend John Malkovich, who played another journalist Al Rockoff. Julian and John first met in Chiang Mai following which they became close friends. John Malkovich is Sand's son's godfather.
When Sands and his wife split up, he temporarily moved in with Malkovich, who volunteered to be Henry's nanny. They lived together for only six weeks after which they had a dispute over a broken washing machine.
He was fond of playing cricket. He used to play cricket regularly in a park under the Hollywood sign in Los Angeles, where celebrities like Ringo Starr, Mick Jagger, and Hugh Grant would show up and play with Sands.
His youngest brother, Quentin, who is a teacher came into the limelight in 1998 when he was declared Britain's sexiest man after being nominated by one of his students.
He was an avid runner and mountain climber/hiker who often took off on solo adventures. Whenever he'd go to the mountains, he used to take an anthology of poetry with him.
He was a wine connoisseur and had a passion for Bordeaux wine. [9]

Decanter Talking about his favourite châteaux in an interview he said,


The Pichons are consistently delicious and good value, plus Ducru-Beaucaillou, Haut-Batailley and Batailley. Plus the Léovilles. For every day, I like the St-Emilion grand cru Grand Pontet."

His favourite Cabernet Sauvignon wines were Shafer, Phelps, Siver Oak, Pahlmeyer, Etude, and McKenzie-Mueller.
While answering the question, "Property aside, what's the most expensive thing you've bought?" in an interview, Sands said,


A case of Chateau Margaux 59″

In an interview, he said that he wanted Rufus Wainwright's song Get Happy to play at his funeral.