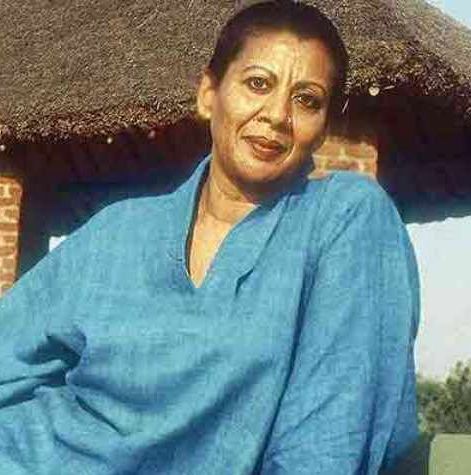 Protima Bedi (1948- 1998) was an Indian model and a renowned Odissi dancer. She was known for being the ex-wife of Kabir Bedi, an Indian actor. Protima is the founder of Nrityagram, a dance school situated in Hesaraghatta, Bengaluru. She died in the Malpa landslide, near Pithoragarh, on her way to the Kailash-Mansarovar on 18 August 1998.
Wiki/Biography
Protima Bedi aka Protima Gauri Bedi [1]The New York Times was born on Tuesday, 12 October 1948 (age 49 years; at the time of death) in Delhi, India. Her zodiac sign was Libra. In 1953, her family moved to Goa, and in 1957, they shifted to Mumbai. Protima attended a local school in her hometown Karnal, Haryana and Kimmins High School, Panchgani, Maharashtra. She graduated from St. Xavier's College, Mumbai.
Physical Appearance
Height (approx.): 5′ 6″
Hair Colour: Black
Eye Colour: Black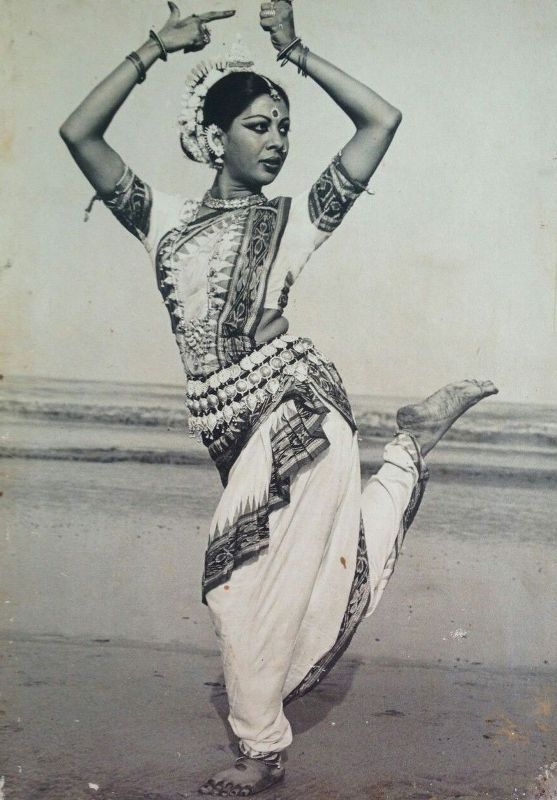 Family
Protima Bedi belonged to a Bengali Bania family.
Parents & Siblings
Protima's father, Laxmichand Gupta, was a businessman from Karnal district, Haryana. Her mother's name was Reba, she belonged to a Bengali family. Protima had three siblings, two sisters and one brother.
Husband & Children
Protima Bedi got married to Kabir Bedi, an Indian actor, in 1969.
In the late 1960s, during her modelling days, Protima met Kabir. It was Kabir's third marriage, and the couple decided to be in an open marriage. After eight years of marriage, Kabir and Protima got divorced in 1977. The reason behind their divorce was Kabir's extramarital affair with Parveen Babi. In an interview, Kabir talked about his failed marriage and said,
Our open marriage may have seemed like a good idea at first. In the end, it only caused me greater anxiety. It had led to a lack of intimacy between us. I didn't feel the love that I wanted, the caring and sharing I needed. Nor was I able to give it. The old magic had gone. I was feeling alone, empty and dejected. [2]Hindustan Times
She is survived by a daughter, Pooja Bedi, an Indian former actress, television host, and newspaper columnist.
Protima had a son Siddharth Bedi, who was diagnosed with schizophrenia while studying at Carnegie Mellon University, Pittsburgh, Pennsylvania. He committed suicide in 1997 at the age of 26. In an interview, Pooja Bedi talked about her younger brother's suicide and said,
His being diagnosed with schizophrenia and his suicide in 1997 left my life changed forever. He was a, sensitive, caring, gentle and witty person. He was amazingly bright too, and had graduated from Carnegie Mellon University with Honours. The void of his death and subsequently my mother's death in 1998 is something I can never fill." [3]Hindustan Times
Other Relative
Aalia Furniturewalla, daughter of Pooja Bedi and Farhan Furniturewala, is the grandchild of Protima Bedi.
Relationships/Affairs
After her divorce from Kabir Bedi, Protima started learning Odissi dance. During that time, she met Pandit Jasraj, who was an Indian classical vocalist. They dated for around five years. It was rumoured that the reason behind their breakup was Rajni Patel, an Indian politician and barrister. Protima met Rajni in his office to sort out some legal matters. Protima was attracted by his charm, and soon, she called off her relationship with Pandit Jasraj. Reportedly, Protima's name was linked with a few men like Fred Kienzel, Vijaypath Singhania, Vasant Sathe, Jacques Lebel, Mario Kropf, and Rom Whitaker.
Religion/Religious Views
Initially, Protima was an atheist. However, after she met her Guru Shri Kelucharan Mahapatra, she became spiritual and started believing in God.
Career
Model
In 1970, Protima Bedi started her career as a model. In a few months, Protima established herself as a prominent model and became the face of bold photo shoots.
Film
In 1978, Protima Bedi made her acting debut with the Bollywood film Gaman.
In 1992, she appeared in the Hollywood film Miss Beatty's Children in which she played the role of Kamla Devi. The film was based on Pamela Rooks' novel Miss Beatty's Children.
Dancer
Protima Bedi was a professional Odissi dancer. In August 1975, Protima, on her way to a fashion show, accidentally entered Bhulabhai Memorial Institute, where she saw Kelucharan Mahapatra teaching Odissi dance to his students. Later, she became a student of Shri Kelucharan Mahapatra and began training for the dance form in Cuttack, Odisha. Protima performed Odissi dance all across the country and started her own dance school at Prithvi Theatre in Juhu, Mumbai. On 11 May 1990, Protima established Nrityagram Academy, India's first free dance school in Hesaraghatta, Bengaluru, which was inaugurated by the then Prime Minister of India Vishwanath Pratap Singh. [4]RASA Web Channel – Youtube
Controversy
Naked photoshoot for a magazine's cover page
In 1974, Protima Bedi ran naked to feature on the cover page of Cineblitz magazine.
Initially, the venue chosen for the shoot was near the Flora Fountain in Mumbai. Taiyeb Badshah was appointed as the professional photographer to cover the shoot for the magazine. Later, the venue was changed to Juhu Beach as Protima was unhappy with the pictures. The bold photos of Protima were fiercely criticized by the people. Protima, in her autobiography, wrote,
The so-called streaking happened in Goa. I was spending a lot of time in those days with the hippies on Anjuna Beach. Everyone walked around naked there. If you were in a swimming costume, you looked and felt odd. So I was a nudist like everyone else on the beach. Somebody must have taken a picture of me there, and what the magazine did was superimpose these pictures on a photograph of a Bombay street. And people were so gullible, nobody even questioned it. Wouldn't have there been crowds in the picture if I had really done this in Bombay?" [5]The Print
In an interview, Kabir Bedi talked about his wife's bold photo shoot and said,
When Protima came to me in Malaysia she said that 'I have streaked'. Streaking is somebody running naked on a stage or street generally protesting something. And I didn't know what she is talking about. She said I have streaked and somebody photographed and put it in a magazine. She wasn't telling me the truth about how or why she streaked. Later it turned out she did it as a publicity stunt for a magazine." [6]ETV Bharat
Death
On 12 August 1998, Protima left for a 33-day trek to Mansarovar. On 18 August 1998, she died in a landslide, while on a pilgrimage to Kailash Mansarovar. [7]India Today Her remains and belongings were later recovered in Malpa, a village along the Indo-Tibet border in Pithoragarh, Uttarakhand. Pooja Bedi, in her mother's autobiography, wrote,
She had always wanted to die one with nature and used to wince at the thought of dying a common, painful death and being burned in some soulless crematorium. Well, I guess she had her way even in death." [8]The Print
Facts/Trivia
She was also known by the names Protima Gupta and Gaurima.
Protima's father was against her modelling career. One day, Protima's father saw her on the front page of The Times of India, modelling for Bombay Dyeing in a night dress. Protima ran away from her father's house after he slapped her, and she moved to Mumbai. [9]

Rediff.com
In an interview, Protima recalled an incident when she was declared dead, but after a few minutes, she was found alive. Further, she said,


As a child, I once polished off a whole box of laxative chocolates and then proceeded to literally shit my guts out. I lost all body fluids and went into a deep coma. The doctor pronounced me dead and they made arrangements for my cremation. Just then my mother noticed a flicker in my eyelid and proceeded to revive me. I'm thus that rare person who has her own death certificate." [10]India Today
During her dance training with Shri Kelucharan Mahapatra, Protima renamed herself Protima Gauri. In an interview, she talked about the reason for changing her name and said,


I decided to take some kind of sanyas from the city life, my profession and children. I just wanted a name that didn't belong to my father or husband" [11]The Print
Protima's dance school, Nrityagram, followed the principles of the ancient gurukul system of learning, where students and teachers lived together under the same roof as a family.
In 1994, Protima initiated an annual dance-music festival, Vasanthabba, in which dancers and artists across the country performed for the event. In 1999, various artists and dancers performed for free at the Vasanthabba event to pay tribute to Protima Bedi.
After her son died by suicide, Protima shaved her head and disposed of all her material belongings.
Protima's autobiography, Timepass: The Memoirs of Protima Bedi, was based on her journals and letters, which were categorized and published by her daughter, Pooja Bedi.