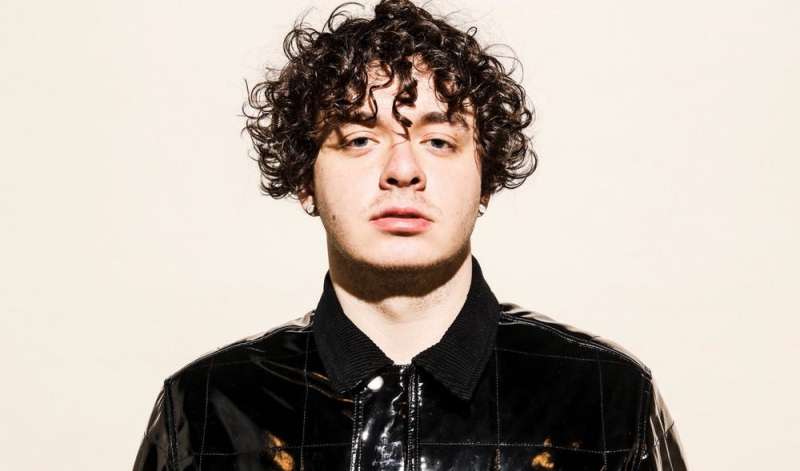 Jack Harlow is an American rapper and songwriter who is signed with Generation Now and Atlantic Record. He is also the co-founder of the musical collective, Private Garden. His song "What's Poppin" is the single that made him famous among people.
Wiki/Biography
Jack Thomas Harlow was born on March 13, 1998 (Friday) (age 22 years; as in 2020) in Shelbyville, Kentucky and later, he moved to Louisville when he was twelve years old. His zodiac sign is Pisces. He started rapping at the age of twelve along with his friend. They used a Guitar Hero mic and a laptop to make songs and turned them into CDs with the title "Rippin and Rappin." In 7th grade, he got a professional microphone and made his first mixtape, "Extra Credit." He graduated in 2016 from Atherton High School. In his freshman year, his Youtube videos got the attention of several major labels and they offered him deals which he refused at that time.
Physical Appearance
Hair Colour: Brown
Eye Colour: Blue
Family & Ethnicity
Jack Harlow was born into a family of white Americans.
Parents & Siblings
Jack's mother, Maggie Harlow is the CEO of Signarama. His father, Brian Harlow is working with his mother in the same business. They both operate their own company together. He has a brother as well. [1]Louisville
Career
Jack Harlow started rapping at the age of twelve but in November 2015, he released his first commercial album with the title, 'The Handsome Harlow.' During his high school, Jack was somewhat of a local celebrity and often played sold-out shows at Louisville venues like Mercury Ballroom, Headliners, and the Haymarket Whiskey Bar. In June 2016, just after a month of graduating high school, he released a mixtape, 18 which became the first from his label, Private Garden. Over the course of the next year, he travelled to Atlanta several times to work with engineer and mixer, KY Engineering. In 2017, he released several singles like, "Hitchcock" with 2forwOyNE and J-Reid, "Dark Knight" along with music video, and he released the mixtape, "Gazebo" in November. Later, he went for a 14-day Gazebo Tour where The Homies (composed of Louisville rappers and producers Ace Pro, 2forwOyNE, Shloob, Quiiso, and Ronnie Lucciano) opened the show for him. In 2018 and 2019, he worked on his upcoming songs and signed a deal with Atlantic Records and Dj Drama and released his major debut mixtape, "Loose." After releasing several singles, Harlow released a 12-track mixtape titled "Confetti" with features from artists like Bryson Tiller, 2forwOyNE, and EST Gee. In January 2020, Jack worked with Cole Bennett and released "Whats Poppin", which surpassed 95 Million as of September 2020.
Facts/Trivia
His song "Dark Knight" from the album, "Gazebo" was appreciated by his fans and ended up getting more than 1 million views on Youtube and got featured on the first page of a Worldstar Hip-Hop. [2]

Worldstar Hip Hop
Jack Harlow stated during several interviews that throughout his school life he was sober and never had alcohol or any other drugs. He doesn't like to smoke weed and he occasionally consumes alcohol.
In seventh grade, he formed a collective with his friends and called it "Moose Gang." They all worked together on two mixtapes but they never released them. The title of these mixtapes was "Moose Gang" and "Music For Deaf".
Jack Harlow is working consistently and on his birthday this year, he released a seven-track project called Sweet Action.
Harlow collaborated with G-Eazy in May 2020 and released the single "Moana." The single peaked to number 72 in the Canadian Hot 100 list.
Harlow recently got featured in the XXL's 2020 Freshman Class. However, the internet criticized this decision saying that he has not released enough songs to be on the list.
He was among the six artists who were nominated for a "Best New Artist" VMA award.
Jack Harlow is working hard to fulfill his goals of becoming rich and famous but over the years, he has grown to understand the importance of the right investments as he mentions in an interview with Forbes. He said-
I haven't bought a nice car yet because I know that's the worst thing you could do,"
Jack Harlow spent almost $110,000 to buy championship rings for his friends and crew from their label, Private Garden. The rings look like NFL or NBA rings with the logo of the label on the ring. [3]

TMZ
Jack Harlow has seen his fair share of lows in his career before hitting it big. In an interview with Redbull, he talked about how he had to perform in an almost empty bar.