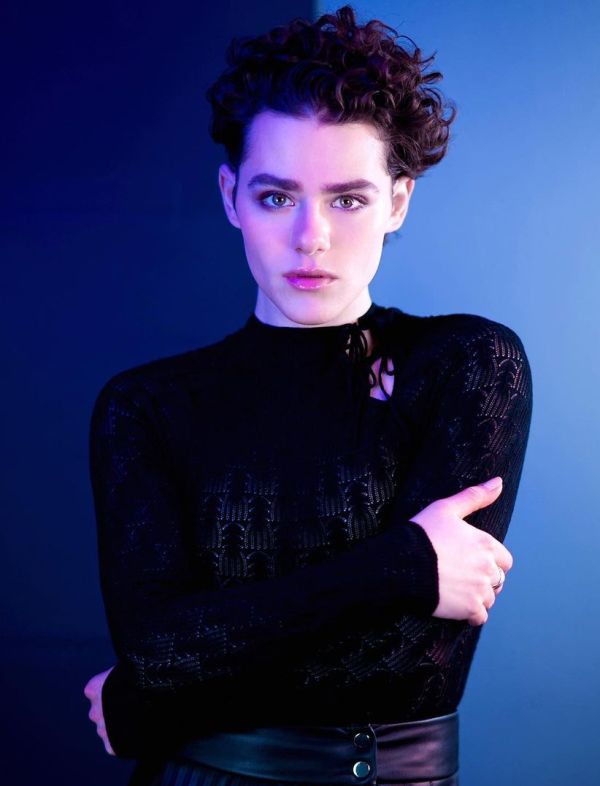 Misha Osherovich is an American activist, filmmaker, and actor who is best known for playing the role of Josh Detmer in the film 'Freaky' (2020).
Wiki/Biography
Misha Osherovich spent his childhood in Maryland, U.S.
In 2009, he was diagnosed with an eating disorder after which he was hospitalized. As a troubled teenager, Osherovich grew up in residential treatment facilities long-term recovery programs for teenagers that struggle with grades, mental health issues, drugs, nascent queerness, or general bad behavior. As Misha struggled with all of these issues, his parents hired an escort service that sent him to a residential treatment center [1]them.. While describing his horrendous experience of living in a residential treatment center in an interview, he said,
Basically two big, muscly men, they come and take you in the middle of the night without any explanation..There's guards everywhere, you pee with somebody watching you, you get strip-searched, you get a flashlight shined on you every 15 minutes while you're sleeping to make sure you haven't offed yourself. "
Towards the end of his time at a program on the East Coast, Osherovich became outspoken about being gay, which was considered a non-compliance act by the concerned authorities. Consequently, the authorities decided to expel Osherovich and send him to an even more intense wilderness program back in Utah. Upon coming across this news, Osherovich's mother was devastated. In an interview, Misha said, [2]The Salt Lake Tribune
My mom looked at him (the principal) and told him that at this point, this man had hundreds of thousands of her dollars…So if he was going to expel her child because I was too gay for his taste and send me right back to the beginning, then this was not the place for her child. Because the fact of the matter is — she loves her child."
Thereafter, his mother decided that Osherovich would be graduating from a normal high school. Later, he pursued a Bachelor of Fine Arts in Acting from Montclair State University. [3]Misha Osherovich LinkedIn Account
Physical Appearance
[4]Montclair Showcase Height: 5' 6"
[5]Montclair Showcase Weight: 63.5 kg
Hair Color: Dark Brown
Eye Color: Hazel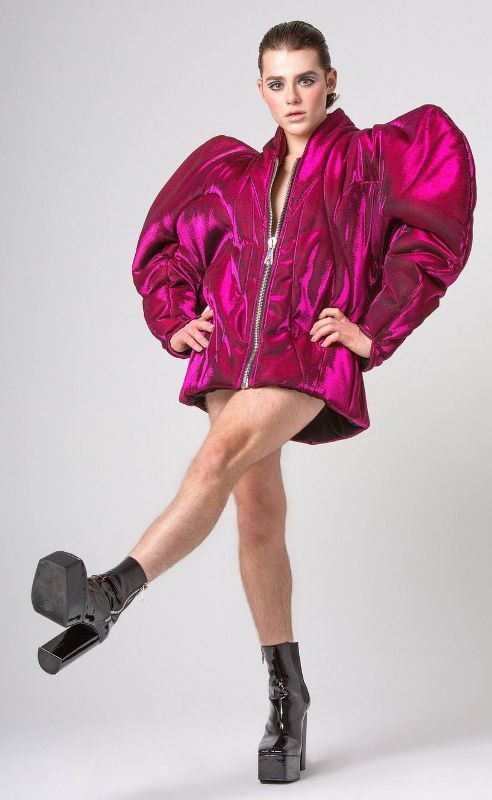 Family & Ethnicity
He is of Russian-American descent. [6]Broadway World He was born in a Jewish family. [7]Pride and PreJewdice. p. 4. His mother's name is Elena Romm.
Career
Short Film
Misha Osherovich made his short film debut with 'Never Born' (2015) in which he played the role of Theron Gray. The film centers around El, who is given a task to kill someone in obedience to the law. Circumstances change when a girl warns Eli of the government's savage operating methods.
In 2019, he created and starred in the short film 'E.very D.ay' as a young man with an eating disorder. The short film offers a survey inside the minds of two individuals living with active anorexia, an eating disorder.
In 2021, he starred in the horror short film '#Nofilter' in which he played the role of Micah.
Theater
In 2016, he played the role of Kendle in The Stanley Drama Award-winning play 'Omen Road to Starrville.' Later, in the same year, he starred as Mitchel in the theatrical production 'Cloud Illusions.' Mitchel is a middle-aged lawyer who stumbles upon a bride named Joan in a park in the play. Wearing her wedding dress, Joan is sprawled out on the grass in the park, watching the clouds. As the story goes, Mitchel stops to make sure if she is all right, which leads to a life-altering conversation for both of them.
He joined the ensemble cast of the regional theatrical production Twelfth Night (2016) by Lesley Currier. In the play, Misha either played the role of Valentine, a gentleman attending the Duke or Sebastian, the twin brother of Viola (the protagonist).
In 2017, Misha Osherovich made his New York stage debut with the off-Broadway production of 'A Clockwork Orange' in which he played the role of Pete. Based on a 1962 novel and a 1971 film of the same name, the dystopian chronicle is about the crime and punishment journey of Alex DeLarge, a charismatic antisocial criminal whose interests include classical music, committing rape, theft, and ultra-violence. In the narrative, Pete is the youngest member of the gang of droogs who views Alex as a God-like leader. Always up for some ultra-violence, Pete insanely loves the drug-laced milk called "Moloko."
In 2019, he starred in Douglas Maxwell's internationally acclaimed play 'Decky Does a Bronco,' staged at Royal Family Performing Arts Space, New York. The play is a tragi-comic story of a gang of nine-year-old boys who cannot perform a Bronco (kicking the swing over the bar) as per the social benchmark.
Other prominent theatrical productions under his belt include Christopher Owens' 'Antony and Cleopatra,' Steven Breese's 'All's Well That Ends Well,' and Shawn Fisher's 'Streetlight Woodpecker.'
OTT/Web Series
In 2016, he made his digital debut with the LGBTQIA drama 'History' in which he played the recurring role of Collin, a young gay man who rekindles his relationship with the protagonist, Jack Tracy, after one year. 'History' explores the relationships, breakups, hook-ups, and friendships of gay men in New York City. The series earned the title of Best Web Series at the Los Angeles Film Awards (2017).
Television
In 2016, he appeared in the Syfy Channel's reality television series 'The Internet Ruined My Life,' which exhibits different people who have had severe impacts upon their lives from using Internet technology and social media. He made a brief appearance in the 2009 American documentary-cum-news program 'On the Case with Paula Zahn.' The program explores in-depth stories of crime mysteries and interviews individuals involved with the cases under expert analysis. In the 2019 American supernatural horror drama 'NOS4A2,' Misha played the role of Simon. The series follows the life of a working-class artist who uses her supernatural abilities to track an immortal being preying on children.
Film
Misha Osherovich made his film debut with 'The Prey' (2017) in which he played the role of The Witness. The film centers around a detective who is engaged in a case with patients of a psychiatric ward. During the process, he crosses paths with a girl who claims to be one of the murdered victims.
He starred as Shirley T in the 2019 American drama film 'The Goldfinch.' He rose to prominence with the 2020 American horror comedy film 'Freaky' in which he played the role of Josh Detmer. The film centers around the bullied high school student Millie Kessler who switches body with a serial killer, Blissfield Butcher after he stabs her with an ancient dagger known as La Dola. In the film, Josh Detmer is Millie's best friend who helps her stab Butcher
with the dagger by midnight, or else the body switch will be permanent.
Facts/Trivia
He actively participated in the rally held by Paris Hilton in protest of alleged abuse at Provo Canyon School and their programs for troubled teens. He spoke out about the abuse he experienced at Utah's troubled teen facility called Island View Residential Treatment Center. He also accused the residential treatment centers of hiring skilled marketing teams that fool people into admitting their children in such horrifying programs. [9]

The Salt Lake Tribune
Apart from being an actor, Misha is a trained ballet dancer, and he has also excelled in pianoforte.
The short film 'E.very D.ay' (2019) was based on Osherovich's past experience with an eating disorder. In an interview, he said,


Due to my and Angelica's personal experience with eating disorders and recovery, Angelica and I essentially play versions of our past selves in the film. The title comes from a belief that Angelica and I share that both the struggle and recovery aspect of eating disorders is something that is an everyday battle."

His special skills include headstands, ice skating, rollerblading, and gymnastics disciplines like Trampolining and tumbling.