Harry Hains was an Australian actor, film producer, and model who worked in American television and films. He was also a musician and performed under the name 'ANTIBOY.'
Wiki/Biography
Harry Hains was born as 'Harrison George Hains' on Friday, December 4, 1992 (age 27 years; at the time of death), in Melbourne, Australia. His zodiac sign is Saggitarius.
He did his schooling from Wesley College, Melbourne. He did a BSc (Bachelor of Science) from the University of Melbourne. He moved to London to take a break from his pre-med studies in a university but ended up in New York, and finally went to Los Angeles to pursue modeling, acting, and music. He studied acting from Upright Citizens Brigade Theatre, New York, and The Groundlings Theatre & School, Los Angeles.
Physical Appearance
Height (approx.): 6′ 3″
Eye Color: Blue
Hair Color: Brown
Family & Ethnicity
He was born to the American actress Jane Badler (known for her role as 'Shannon Reed' in the TV series 'Mission Impossible' (1989-1990), and entrepreneur Stephen Haines. He had a brother, Sam Hains.
He was gender fluid and didn't associate himself with a particular gender. [1]The Guardian
I know that I am born male, but I don't think I represent what it means to be a man. I believe we should be whatever we want. It gets kind of confusing when we start labelling ourselves so I try to stay away from labels."
He was in a relationship with a girl, Julia.
Career
As an Actor
He made his film debut with the short 'Cigarettes Burn Faster In The Sun' (2013) as 'Max.'
He acted in the shorts, Washed Away (2015), Moon People (2015), @ DorianGray (2016), Day Driver (2018), and Lulu (2018). In 2015, he made his feature film debut with Hallucinogen (2015) as 'Curt.'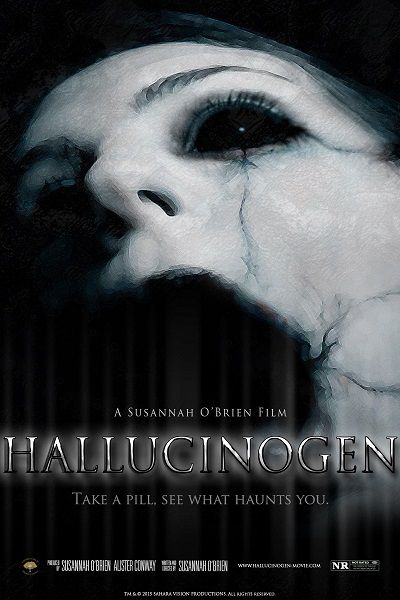 He got his first lead role in the 2015 film 'The Surface' as 'Evan Jones' and went on to act in the films, The Total Princess (2015), Full Blossoms (2017), Groupies (2018), Chase (2019), A Haunting at Silver Falls: The Return (2019), Mirrors (2019), The Mangled (2020), and Klowns.
He made his television debut with the 'American Horror Story' (2015) as  'Victim of Jeffrey Dahmer.'
He acted in the TV series, The Deleted (2016), The OA (2019), Sneaky Pete (2019), and Xtra Life (2020).
As a Musician and Film Producer
He made his debut as a musician with the track 'Devil' in 2018.
In 2020, his song 'Good Enough' was released posthumously by his family, which was followed by his album 'A Glitch in Paradise.' In 2018, he made his debut as a producer with the short film 'Lulu' (2018). He also got nominated at NewFilmmakers Los Angeles Best of 2019 Award for 'Lulu' in the category 'Best Performance Drama.'
In 2018, he produced his first full-length film 'Groupies' (2018).
Death
Harry Hains died on Tuesday, January 7, 2020, in Los Angeles. According to the Los Angeles County Department of Medical Examiner-Coroner, he died due to fentanyl intoxication. After his death, his mother quoted that her son was suffering from mental illness and addiction. His funeral rites were held at Hollywood Forever Cemetery in Los Angeles on January 12, 2020.
Favorite Things
Fashion Label: Comme Des Garçons
Fashion Designer: Issey Miyake
Singer (s): FKA Twigs, H.E.R, Shania Twain, Britney Spears, Lana Del Rey
Facts/Trivia
His name 'Antiboy' is an alter ego, which he described as a 'gender fluid robot from the future.'


ANTIBOY is a character from the distant future where the constructs of gender, race and sexuality (minus physiological desire) have been obliterated. In this future, we are more concerned with the divide between human and AI rather than the minute segregating we made within the human race as a whole"
In an interview, he revealed that he had suffered from a serious sleeping disorder (Idiopathic Insomnia) in his childhood and had a tendency of being self-destructive.
He was an animal lover and had a pet dog named 'Minxy,' who died a few months before his death.