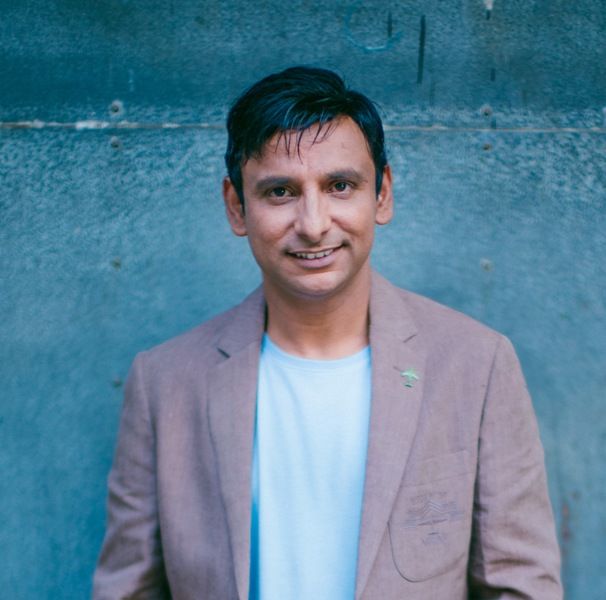 Inaamulhaq is an Indian actor and screenwriter. He wrote the popular stand-up comedy show "Comedy Circus" on Sony TV, and also wrote the dialogues of the Bollywood film "Bbuddah… Hoga Terra Baap" (2011), starring Amitabh Bachchan. He is known for his performance in the National Award-winning film "Filmistaan."
Wiki/Biography
Inaamulhaq was born on Wednesday, 14 November 1979, (43 years; as of 2022) in Saharanpur, Uttar Pradesh, India. His Zodiac sign is Scorpio. He made his first appearance on the stage at the age of twelve. Later, he joined the Indian People's Theatre Association in Saharanpur and played the lead role in various plays. He completed his graduation in 2003 with a specialization in acting at the National School of Drama, New Delhi.
Physical Appearance
Height (approx.): 5′ 7″
Hair Colour: Black
Eye Colour: Black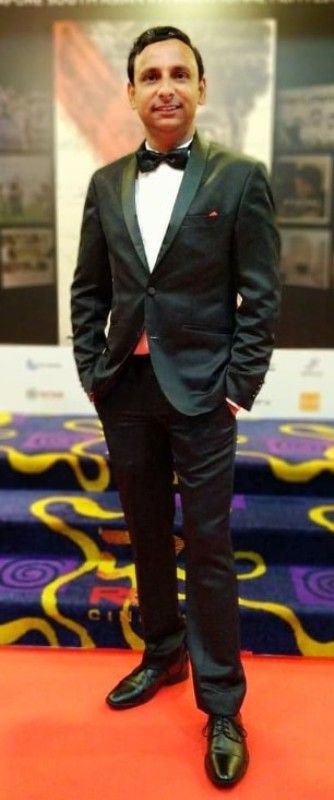 Family
He belongs to a Muslim family.
Parents & Siblings
There is not much information available about his parents and siblings.
Wife & Children
Inaamulhaq is married to Shibli Anwer, and the couple has a son named Ivaan. 
Career
As a Writer
Before starting his career in acting, Inaamulhaq worked as a writer for various television shows and films. He debuted as a writer for the second season of the Indian detective TV series "Karamchand" directed by Pankaj Parashar. He worked as a writer for the popular stand-up comedy show "Comedy Circus" aired on Sony Entertainment Television for two and a half years. He also wrote for the television shows Filmfare Fever (2008), Chhote Ustaad-2 (2010), Dekh Video Dekh (2011), Yam Kisi Se Kam Nahi (2014), and Goldie Ahuja Matric Pass (2015). He wrote dialogues for the film "Bbuddah… Hoga Terra Baap" (2011), and the web series "Screwed Up" (2018).
As an Actor
Theatre
Before entering the film industry, Inaamulhaq performed in various theatrical productions. Some of his most notable performances in theatrical productions include – as Madhavye (Vidushak) in the play "Abhijnanashakuntalam" (also known as "The Recognition of Shakuntala") written by Kalidasa, Nils Krogstad in the play "A Doll's House" written by Henrik Ibsen, Edgar in the play "King Lear" written by William Shakespeare, Chintak-1 in the play "Ek Tha Gadha urf Aladad Khan" written by Sharad Joshi, and Ivan Kaliayev in the play "The Just Assassins" written by Alber Camus.
Film
Inaamulhaq made his Bollywood debut with the film "Firaaq" in 2008. In 2012, he played the role of Aftaab in the National Award-winning film "Filmistaan."
In the film "Airlift," starring Akshay Kumar, Inaamulhaq played the role of the main antagonist Iraqi Major Kahalf Bin Zayd and earned critical acclaim from the audience for the same.
In 2019, he played the lead role of Allah Rakha Siddiqui in the film "Nakkash" and bagged many awards for his performance in the film. The film was released on limited screens, and its poster's first look was revealed at the India Pavillion of the Cannes Film Festival 2018.
Some of his other best performances in films include as Mohammed Iqbal Quadri in the film "Jolly LLB 2 (2017), Dikkat Ansari in the film "Lucknow Central" (2017), Niraj Modi in the film "Pagalpanti" (2019), and Pappan Khan in the film "Mere Desh Ki Dharti" (2022). 
Web Series
In 2020, he made his debut in the web series with the web series "Hasmukh" which premiered on Netflix.
In 2021, he appeared in the web series "Maharani" on SonyLIV. His performance in the series as Bengali bureaucrat Parvez Aalam earned a great acclamation from the audience.
As a Director
Inaamulhaq has directed a few short films. His short film "The Search" (2005) as a director was nominated for the "Best Film Award" in the competition category at Berlin Asia-Pacific Film Festival 2006, Germany. His short film "Parchhaiyaan" (2004) was based on an anti-war poem written by renowned poet Sahir Ludhianvi.
Controversy
Denied a house on rent
Inaamulhaq filed a complaint against DSM housing society in Versova's Kalyan Complex for denying him a house on rent. According to the actor, the management of the society was not allowing him to meet committee members, and were not giving him a valid reason for their denial. He said,
For five Sundays, they kept me waiting, citing different reasons. First, they told me I should prove I am a married by bringing my wife and son, who are out of Mumbai for the summer holidays. But even when they returned, the society refused to give us an appointment."
On the other hand, the secretary of the society said that they didn't deny him giving a house on rent, rather he didn't follow the norms of society completely. According to the secretary, Inaamulhaq didn't bring his wife and son for the interview due to which his appointment was delayed. [1]The Times of India
Awards
For Filmistaan
"Top 10 Stand-Out Actors of 2014" by Mid-Day
"The Most Prominent Debuts of 2014" by IBNlive.com
Best Actor in a Supporting Role at "Big Life OK Now Awards"
Best Actor in a Supporting Role at "SICA Awards"
Best Actor in a Supporting Role at "21st Annual Screen Awards"
Best Actor in a Supporting Role at "IBNLive Movie Awards 2015"
Best Actor in a Supporting Role at "AIBA Awards 2015″
Nominated for Best Actor in a Supporting Role( Male) at "IIFA Awards 2015"
For Nakkash
Best Actor Award at the 8th Annual DCSAFF (Washington DC South Asian Film Festival 2018)
Best Actor Award at the India International Film Festival of Boston (IIFFB) in 2019
Jury Award at Lifft India Filmotsav at World Cine Fest 2019
Other Awards
In 2022, Inaamulhaq won the "Iconic Achievers Award" for the Most Promising Actor of the Year
Favourites
Films: Rang De Basanti and 3 Idiots
Facts/Trivia
According to Inaamulhaq, the film industry should produce more meaningful films. While talking about this in an interview, he said,


I feel stars should use their power to do more meaningful (films), other than doing entertainment stuff because cinema does influence people and we must use it carefully. There is need for quality cinema. We should make films that audience remembers for years." [2]Deccan Herald
In an interview, while talking about his struggling days, Inaamulhaq shared that once a newspaper refused to print an article about his journey by making an excuse that there was no space left to print his article. Later, Inaamulhaq found that there was a news article titled "Bebo ke birthday pr kya pehnegi Lolo," that was printed by replacing his article, which was not worth to be printed, according to him.
For the promotion of his film "Nakkash," Inaamulhaq stood on the road, holding the placards along with his co-star Sharib Hashmi. Inaamulhaq said that they didn't have money to promote the film on a large scale; therefore, they decided to promote their film through placards.
In an interview, Inaamulhaq revealed that he rejected many films in his career for various reasons, but the most common reason behind doing so was that he always tries to avoid performing similar characters in different films to retain versatility in his acting. He said,


Whatever I am, I am not because of my 'Yes,' whatever I am, I am because of my 'NO'." [3]Inaamulhaq – Instagram

In 2017, Inaamulhaq celebrated his birthday with specially-abled children in Varanasi, where he was shooting for a film those days. As it was the occasion of Children's Day also, his film "Airlift" was screened for the children. In an interview, sharing his experience of spending his birthday with special children, Inaamulhaq said,


I was called to motivate them but the joy and motivation that I got from these kids in return is much more than I could ever get from anyone else. My film 'Airlift' was screened for them and they all thoroughly enjoyed themselves." [4]The Times of India

The Bollywood actor Nawazuddin Siddiqui was senior to Inaamulhaq when they were studying at the National School of Drama.