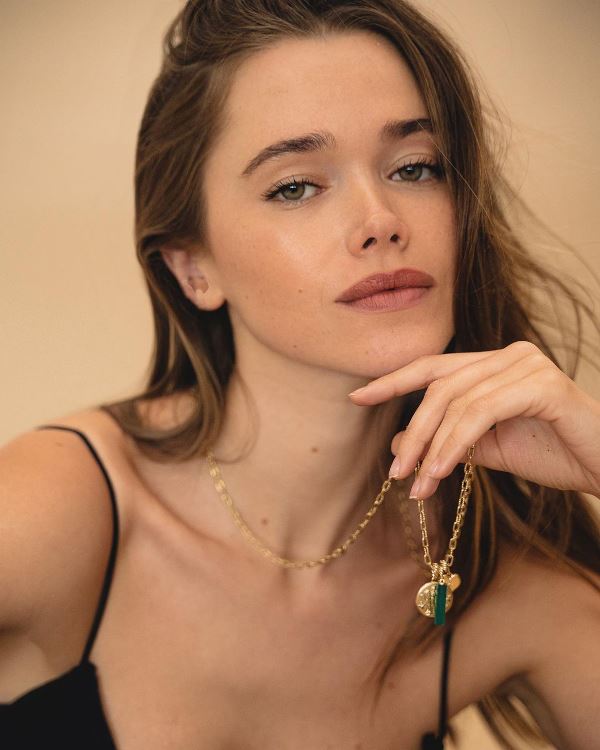 Valeria Lipovetsky is a US-based influencer, content creator, and founder of the clothing brand 'Verie.' She is known for her style and fashion tips.
Wiki/Biography
Valeria Lipovetsky was born on Wednesday, 19 September 1990 (age 33 years; as of 2023) in Cherkasky, Russia. Her zodiac sign is Virgo. At the age of two, she moved to Israel with her mother and completed her schooling there. She didn't attend regular classes, and only appeared in exams because she was simultaneously pursuing modelling. At the age of nineteen, she moved to Canada. She earned a diploma in Holistic Nutrition and worked as a nutritionist for some time. She lived in Canada for ten years and then moved to Miami, USA, in 2021 with her family.
Physical Appearance
Height (approx.): 5′ 7″
Weight (approx.): 55 kg
Hair Colour: Extra light beige blonde
Eye Colour: Moss green
Body Measurements (approx.): Chest: 34″, Waist: 28″, Biceps: 12″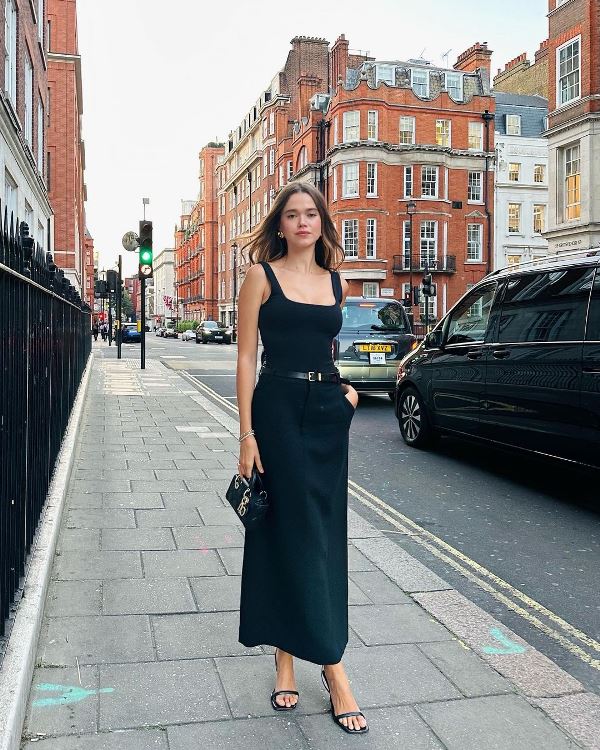 Family
Valeria Lipovetsky belongs to a Jewish family from Russia.
Parents & Siblings
Valeria Lipovetsky's biological father, Igor, cheated on her mother, Victoria, when Valeria was two years old.
In 1992, Victoria left Russia and moved to Israel shortly after being cheated on, by her husband. In 1995, Valeria's mother remarried. Victoria worked as a singer in Israel. Valeria's stepfather, Leon, worked as a musician and an entertainer.
Valeria has two younger stepbrothers, Denis, and Boris.
Husband & Children
On 1 July 2012, Valeria Lipovetsky got married to Gary Lipovetsky, co-founder of MenuPalace.com and DealFind.com and the ex-CEO of Provider.Inc.
Valeria is 18 years younger than Gary Lipovetsky. They met at a restaurant in Canada in 2010, when Valeria was visiting her mother. The couple was in a live-in relationship for a year before they got married. They have three sons, Benjamin, Jake, and Maximus.
Religion
Valeria Lipovetsky follows Judaism. [1]Instagram – Valeria Lipovetsky
Address
20200 W Dixie HWY
Suite 1005
Miami, Florida 33180 CA
Career
Modelling
Valeria Lipovetsky started modelling when she was 14 years old. Her mother registered her for a modelling competition online and submitted Valeria's photos from a mitzvah held earlier in 2004. Valeria not only ended up being selected as a participant but also won the competition. Two weeks later, she got a call from Shai, president of the Elites model in Israel, asking her to work with their agency. She got various other opportunities after signing as a model with the Elites model agency, which helped her become financially independent by the age of 15.
In 2006, she signed up as a model with the Bravo Models Agency and went on her first overseas work trip to Paris for a month. Later, she went to Japan for 3 to 4 months for another work trip and was picked by the hip-hop artist 'ZEEBRA' to feature in one of his music videos.
In 2006, after a terror attack in Be'er Sheva, Israel, Valeria's mother and her younger step-brother moved to Canada, but Valeria stayed back in Israel to continue modelling. While in Israel, Lipovetsky began modelling for top international clothing brands like Bloomingdale's and Forever 21. In 2009, Valeria decided to move to Toronto, Canada, and live with her family. Soon, she realised the negligible presence of the fashion industry in Canada, and in 2010, she shifted to New York. In New York, where she was signed by the 'IMG,' one of the top modelling agencies all over the world, and where she got the opportunity to work with some of the leading brands. She was selected to audition for 'Victoria's Secret,' but on the day of the shoot, she panicked and was eventually rejected. [2]YouTube – Valeria Lipovetsky Valeria stopped modelling after her marriage and became a nutritionist. However, she quit as a nutritionist and started her personal blog named 'The Modern Fox,' where she started writing about various cooking recipes and her day to day life.
YouTube
In 2013, Valeria Lipovetsky started her YouTube channel. On 21 March 2016, she uploaded her first YouTube vlog. Her YouTube content consists of daily life vlogs, health & wellness, and fashion & styling.
Her viewership started growing constantly with time, which led to a number of brand deals and sponsorships coming her way. She has 1.72 million subscribers on her YouTube channel as of September 2023.
Entrepreneur
In 2019, Valeria Lipovetsky launched 'Leia', primarily an accessories brand. In 2022, she expanded 'Leia' to an activewear and loungewear brand and re-established it as the brand 'Verie.' In March 2023, she shut down her eponymous brand, 'Valeria the brand,' and focused towards creating content. [3]Instagram – Valeria Lipovetsky
Podcast
On 1 March 2023, Valeria Lipovetsky launched her podcast, 'Not Alone,' where she talks on topics ranging from relationships to creativity, her self-discovery journey, etc. Guests on her podcasts include celebrities, business executives, and friends from her inner circle. This podcast is available on various platforms like Spotify, Amazon Music, Apple Podcast, Stitcher, and Pandora.
Media 
In 2017, Valeria Lipovetsky and her husband started the media company 'Valeria Inc.' The media company oversees the growth of all her social media platforms like YouTube, TikTok, Instagram, and podcasts. It works towards developing marketing strategies and providing its clients with end-to-end production and analytical reporting of its products in the market. Some of its clients are H&M, Dyson, and Lincoln. [4]Valeria Inc
Influencer
Valeria Lipovetsky is a content creator and regularly posts on Instagram and TikTok. She has collaborated with luxury brands like Dior, Chanel, Lancome, Jacquemus, and Hermes. She has been featured on the covers of various magazines like Cosmopolitan, Ocean Drive, and Glamour.
Car Collection
Valeria Lipovetsky owns a Mercedes G Wagon.
Favourites
Actors: Ryan Gosling and Tom Cruise
Sportsperson: Neymar Jr. and Lionel Messi
Food: French fries and Sushi
Beauty Product: Rose Water and Dry Shampoo
Facts/Trivia
Valeria Lipovetsky can speak Russian, Hebrew, and English.
At the age of sixteen, Valeria Lipovetsky got her nose surgery done.
In her leisure time, she enjoys reading and often shares book recommendations with her followers through her socials.
The most popular video on her YouTube is of her showing how her body transformed every week during her third pregnancy. It has over 144 million views. [6]

YouTube – Valeria Lipovetsky
She regularly exercises to keep her health in check.
She enjoys travelling and often goes on vacations with her family.
Valeria Lipovetsky runs #VUniversity on Instagram, where she discusses various social issues with an expert on the subject.