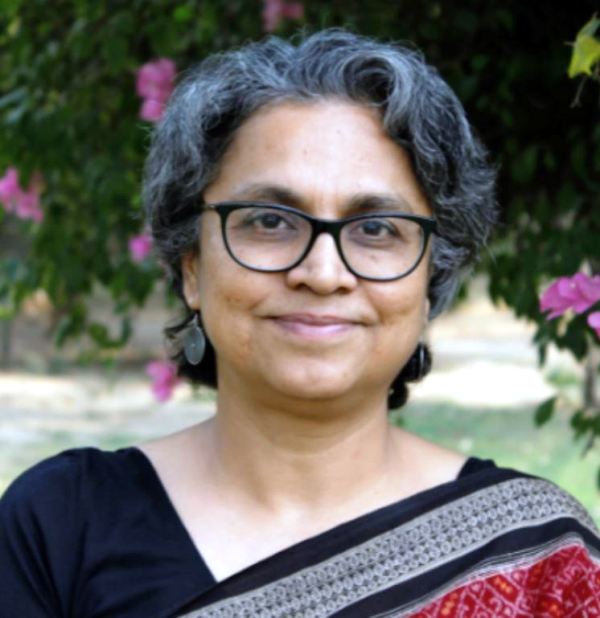 Upinder Singh is an Indian historian who is a Professor of History and Dean of Faculty at Ashoka University in Sonipat, Haryana. Previously she served as the head of the History Department at the University of Delhi. She is the daughter of the Former Prime Minister of India Manmohan Singh. She is also the recipient of the inaugural Infosys Prize in the Social Sciences (History) category.
Wiki/Biography
Upinder Singh was born on Monday, 22 June 1959 (age 63 years; as of 2022)  in Amritsar, Punjab, India. In 1966, Manmohan Singh and his family moved to New York, where he worked for UNCTAD.
However, Manmohan and his wife, Gursharan, wanted their daughters to grow up in India with Indian values. Therefore, they returned to India and started living in Delhi when Upinder was ten. Upinder grew up with her two sisters, Daman and Amrit, and all three of them were voracious readers, a quality instilled in them by their father. In an interview, Daman recalled her childhood memories and said,
 Our most exciting outing was when our father took us to a bookshop. Our birthday presents were always books. There was a time when we lived walking distance away from the Delhi Gymkhana Club, which has an excellent library. I recall fighting with my sisters over the library cards, borrowing two books, hurrying home and racing to finish them just so that I could borrow the next two."
She did her BA (Honours) in History from St. Stephen's College and went on to obtain an MA in History (1981) and MPhil (1984) from the University of Delhi. In 1991, she completed her PhD at McGill University, Montreal, Canada, with a thesis titled "Kings, Brahmanas, and Temples in Orissa: an epigraphic study (300-1147 CE)." Later, she received fellowships to conduct research in Leiden, Cambridge, Harvard and Leuven. [1]Infosys Prize
Physical Appearance
Height (approx.): 5′ 4″
Hair Colour: Salt & pepper
Eye Colour: Black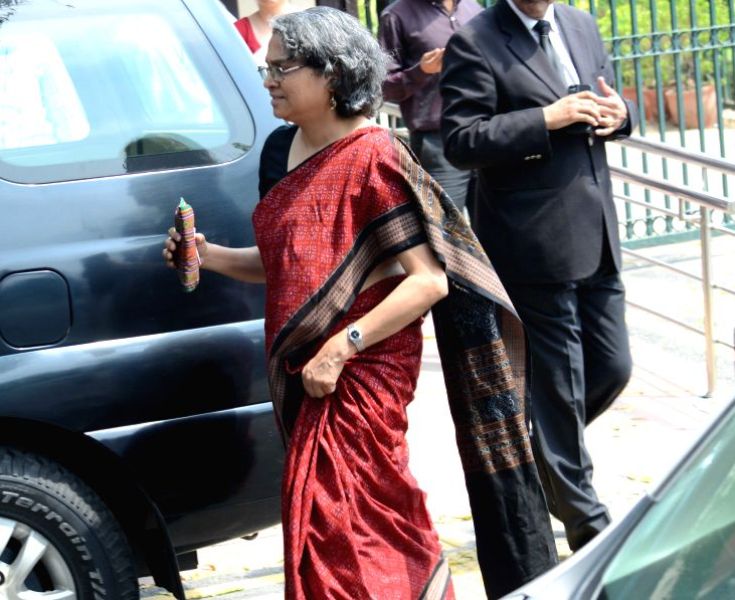 Family
Upinder Singh belongs to a Kohli Sikh Family. [2]Google Books – Strictly Personal: Manmohan and Gursharan
Parents & Siblings
Her father, Manmohan Singh, is an Indian politician from the Congress party who served as the 13th prime minister of India. Her mother's name is Gursharan Kaur. Upinder is the eldest among her sisters. Her sister Amrit Singh is an American human rights lawyer. Her sister, Daman Singh, is an author and novelist.  
Husband & Children
She is married to a fellow academic, Vijay Tankha, who is a professor of philosophy. Together, they have two sons, Madhav Tankha and Raghav Tankha.
Career
From 1981 to 2004, Upinder Singh taught at St. Stephen's College in Delhi. In 1985, Singh received the Netherlands Government Reciprocal Fellowship to conduct research at the Instituut Kern, Leiden. She has various literary works under her belt. Upinder Singh's writings range over various aspects of ancient Indian social, economic, and religious history, the intersection between political ideas and practice, and Indian archaeology (the modern histories of ancient sites and monuments, and cultural interactions between India and Southeast Asia). Her research papers have been published in various Indian and international journals. In 1994, Upinder Singh first made her mark in the field of historical scholarship when she published Kings, Brahmanas, and Temples in Orissa: An Epigraphic Study.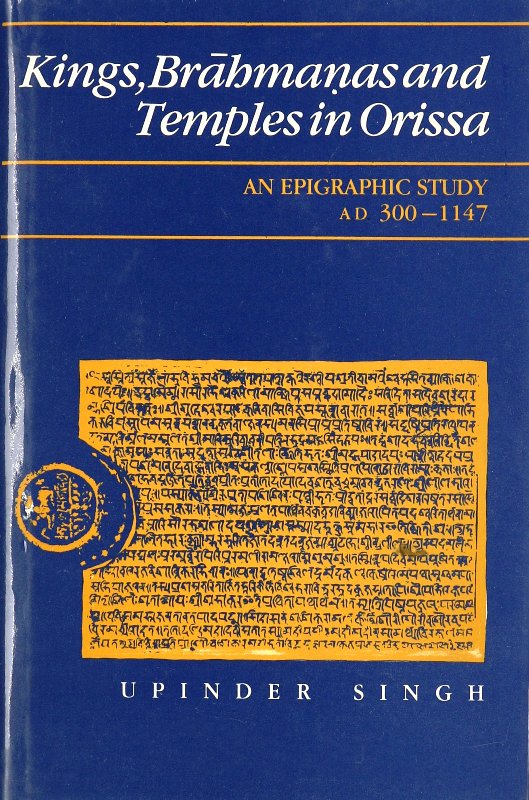 In 1999, she was awarded the Ancient India and Iran Trust/Wallace India Visiting Fellowship to conduct research in Cambridge and London. During this period, she was also a Visiting Fellow of Lucy Cavendish College, Cambridge. In 2004, she started teaching at the University of Delhi in the History Department where she worked till 2018. She has served as the National Coordinator for History at the Institute of Life Long Learning at the University of Delhi.
In 2004, she published The Discovery of Ancient India: Early Archaeologists and the Beginnings of Archaeology. Singh is also a recipient of the prestigious Daniel Ingalls Fellowship at the Harvard-Yenching Institute, Harvard University (2005). Singh's book A History of Ancient and Early Medieval India: From the Stone Age to the Twelfth Century (2008) describes the original sources such as ancient texts, artefacts, inscriptions and coins. Between May 2010 and June 2010, she was visiting professor at the University of Leuven, Belgium, as the recipient of the Erasmus Mundus Fellowship. She made a pioneering contribution to ancient urban history through the book Delhi: Ancient History (1999). Along with her colleague Professor Nayanjot Lahiri of Delhi University, Singh authored the book Ancient India: New Research. Their work illuminates the intricacies of nineteenth and early twentieth-century archaeology and the complexities of ancient Indian history.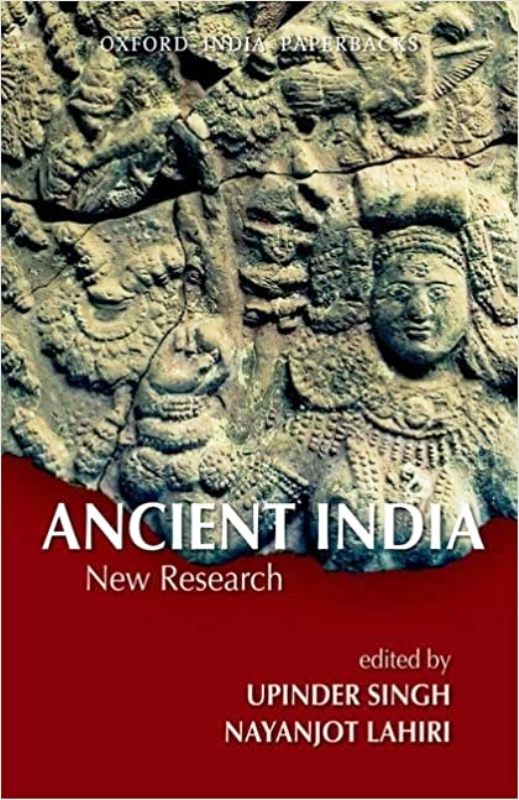 Together, Upinder Singh and Nayanjot Lahiri also penned Buddhism in Asia: Revival and Reinvention (2018). In 2018, she was appointed as Professor of History and Dean of Faculty at Ashoka University in Sonipat, Haryana. Other research papers authored by her include Political Violence in Ancient India (2017), The Idea of Ancient India: Essays on Religion, Politics, and Archaeology (2016), and Rethinking Early Medieval India (2011). She has co-edited Asian Encounters: Exploring Connected Histories (2014). She has also served as a Member of the Board of Management at Delhi Institute of Heritage Research and Management, a Member of the editorial board of South Asian Studies, an Adjunct Professor at Mangalore University, and an External Member of the Departmental Research Committee, Department of History, Presidency College.
Controversy
Attacked by ABVP Activists
In 2008, activists belonging to the right-wing student group ABVP attacked the history department University of Delhi claiming that Singh had edited a book in which an essay by A K Ramanujan cast doubt on the existence of Rama. Singh was whisked away to safety by the SPG.  The University denied the allegation saying that Singh was "… neither the editor nor compiler of the book on Cultural History of Ancient India." [3]Business Standard
Facts/Trivia
In 2009, she was awarded the Infosys Prize in Social Sciences – History in recognition of her contributions as an outstanding historian of ancient and early medieval Indian history.

All three of Manmohan Singh's daughters married outside the Sikh faith. An excerpt from Daman Singh's book Strictly Personal: Manmohan and Gursharan (2014) revealed that Upinder's marriage to Vijay Tankha caused immense pain to Manmohan and Gursharan. It actually took Gursharan quite a while to accept Vijay and eat at the same table with him. Eventually, they grew to like him and accepted him.
An excerpt from Strictly Personal: Manmohan and Gursharan (2014) also stated that Manmohan Singh's family home in Delhi's Ashok Vihar came under attack by a mob during the anti-Sikh riots of 1984. At the time, Manmohan Singh was the governor of the Reserve Bank of India and had come to Delhi to pay tribute to prime minister Indira Gandhi who was assassinated on 31 October 1984 by her Sikh bodyguards, for authorising Operation Blue Star at the Golden Temple in Amritsar earlier that year. Upinder Singh and her husband, Vijay Tankha, were living in the family home at that time. When the mob approached to burn down their family home, Vijay Tankha tricked them into believing that the house belonged to him. As he was a Hindu, the mob spared the house. Finally, the family sold the house in 1986 as several houses in that area still bore the signs of the riots.
At first, Upinder applied for economics, out of deference to her father, but later, she opted out of it because she was terrible at maths. Manmohan Singh was not particularly delighted by her decision. In her book, Daman revealed that Manmohan had a low opinion of social science disciplines other than economics. Occasional careless remarks from Manmohan regarding the study of history would hurt Upinder. Therefore, Daman took mathematics to please her father. However, when Daman switched to the IRMA, her father was displeased again.