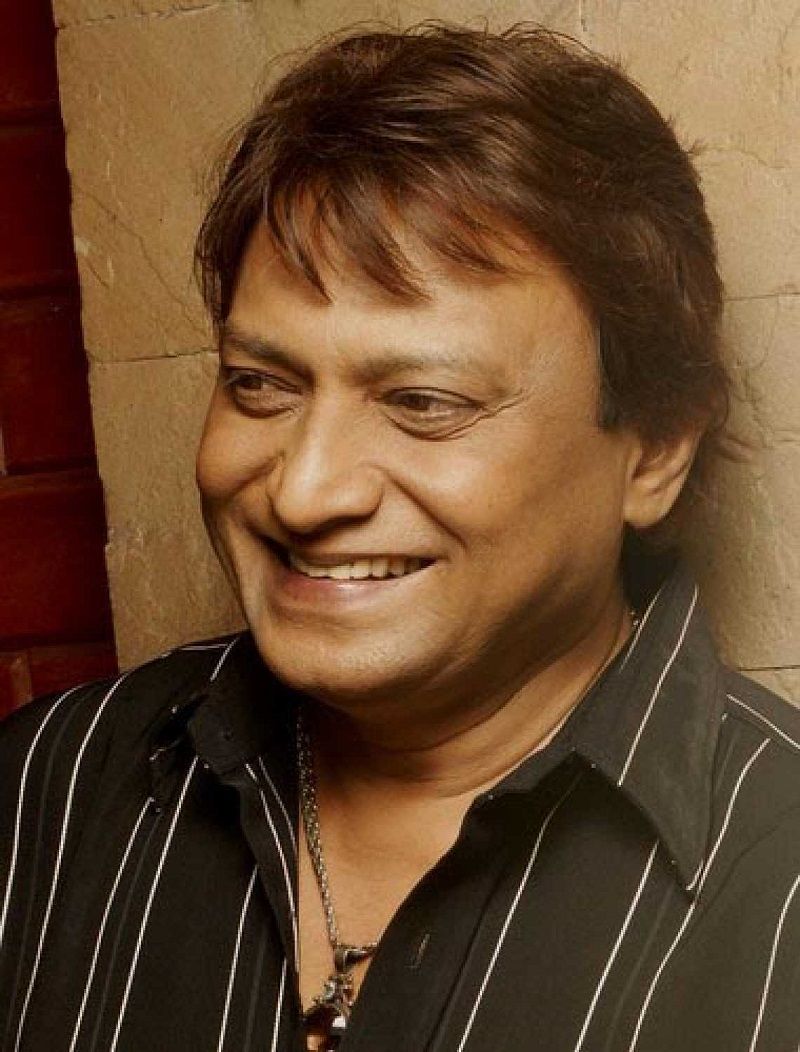 Shabbir Kumar is an Indian playback singer known for singing many popular Hindi songs in the 1990s. He has sung more than 6000 songs in his musical career.
Wiki/Biography
Shabbir Kumar was born Shabbir Shaikh [1]Shabbir Kumar on Tuesday, 26 October 1954 (age 68 years; as of 2023) in Baroda, Gujarat. His zodiac sign is Scorpio. When Shabbir was a child, he wanted to do a government job because he was good at studies and drawing. He never wanted to become a singer. He used to live with his family in a place where there were only nine houses in his neighbourhood and there was no electricity. While he was growing up, his mother used to sing 'Naath Qalaam' for him and his siblings which attracted him towards music. He used to sing with her after which his family noticed and encouraged him towards singing. He would entertain people in his neighbourhood when he was a child. People used to call him and ask him to sing songs. He used to sing songs like 'Zara Samne to aa Chaliye,' and get mango papads as a reward. In an interview, he said that his family was financially weak and they could not afford a radio, so he used to go in front of people's houses who owned a radio and listen to songs standing outside their houses. He learned to be independent at the age of 14 after his father sent him to a boarding school.
Physical Appearance
Height (approx.): 5′ 7″
Hair Colour: Black
Eye Colour: Black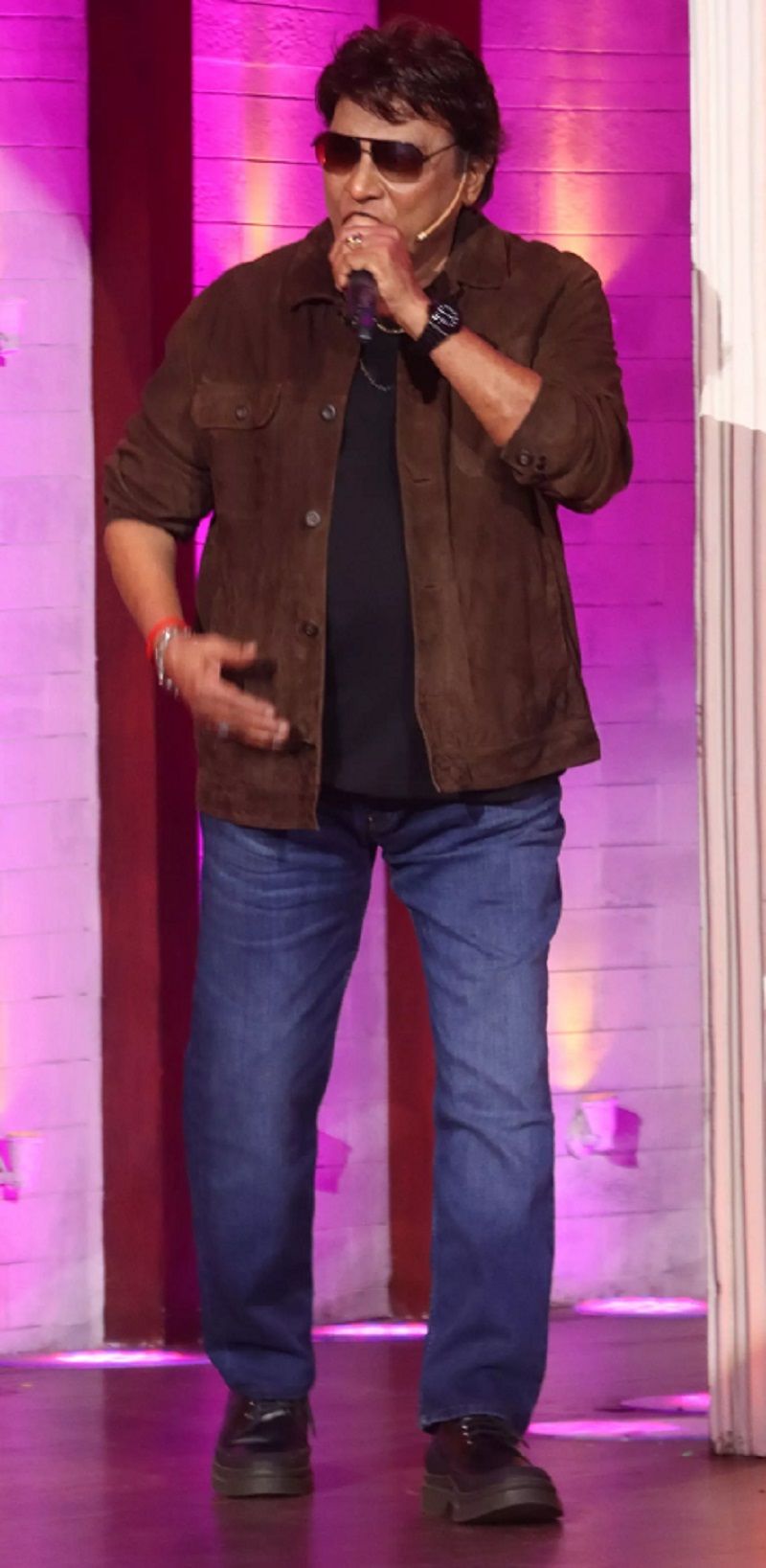 Family
Parents & Siblings
There is not much information available about his parents. His brother's name is Moiz Shaikh.
Wife & Children
Shabbir was married to Mehtaab Shabbir Kumar, who died in May 2021.
They have three children, a son, Dilshaad Shabbir Shaikh, who is a singer and two daughters, Rubina Mallick and Tehzim, who are singers.
In 2021, he went on the show Indian Idol to pay tribute to his wife to died in May 2021 because she was a very big fan of the show.
Singer
He has sung songs in different languages like Hindi, Urdu, Marathi, Bengali, Bhojpuri, Punjabi, Rajasthani, Gujrati, Hariyanvi, Oriya, Malayalam and English. He has won over 34 Gold Discs, 16 Platinum, and 1 Kohinoor Disc.
He has done stage shows in UAE, Europe, South Africa, the United States of America and many other places.
In 1981, he sang his first solo song 'Ek akela man ka panchi tuti aas liye' for actor Raj Kiran in the film Sardar. Even after becoming a playback singer, he used to perform stage shows in his hometown, Baroda. While he was in Baroda, he was called for an audition to Mumbai by music composer duo Laxmikant Pyarelal. When he went there, he was asked to sing 'Mubarak ho tum sabko haj ka mahina' for the film Coolie with the background of 160 piece orchestra in the Mehmood studio. They liked his voice and he was selected as the playback singer for the film by the team of Coolie.
In 1983, he collaborated with Lata Mangeshkar for his first duet song 'Shaam Hai Ye Kuch Khoyi Khoyi' for the film Prem Tapasya.
He sang songs for the film 'Ek Jaan Hain Hum' which was Rajiv Kapoor's debut film. In 1983, his songs in the film Betaab gained popularity and he became a leading playback singer. In the 2000s, he sang songs in some other movies including Ghaath (2000), Awara Paagal Deewana (2002), and Aan: Men at Work (2004).
After that, he disappeared from the industry and was not working, but he made a comeback in 2010 with the song 'I Don't Know What to do' in the film Housefull. He has sung many Hindi songs including "Teri Tasveer Mil Gayee" from Betaab (1983), "O Maa Shero wali" from Mard (1985), "Jaano Jaanam Jaaneman" from Sultanat (1986), "Saajan Aajao Wada Yeh" from Aag Hi Aag (1987) and "Tu Pagal Premi Awara" from Shola aur Shabnam (1992).
Controversy
In 2012, when veteran actress Lata Mangeshkar claimed to have an apology letter from Mohammad Rafi, Shabbir questioned her and asked her to show the proof. In 2012, Mangeshkar said that Rafi didn't refuse to sing with her it was she who refused to sing songs with Rafi. She even said that she had an apology letter from him. After she gave the statement, Rafi's son asked her to show the letter or apologize or else he would take legal action against her. After this, Shabbir also questioned Lata Mangeshkar's claim and said,
Lata ji's claims that Rafi saab had written her a letter of apology has hurt the sentiments of his fans and also raised doubts on her prestige." [2]NDTV
Awards, Honours, Achievements
The Best Playback Singer in Dubai, U.A.E
Mohammad Rafi Award in Bombay
Kalaa Ratan Award from President of India Giani Zail Singh as Best Playback Singer
2017: World Book of Record honour for contribution to cultural and entertainment cause
Facts/Trivia
When he used to hang out with his friends, he used to sing songs by Mohammed Rafi. He used to get a lot of appreciation from his friends after which he decided to take his musical career seriously.
His first experience of singing on a microphone was when he was out with his friends and they asked him to help a group entertain the audience. He sang the song 'Kya se kyah hogaya,bewafa tere pyaar mein' from the film Guide.
In 1965, with the help of his friends, he decided to join the most famous orchestra group in India, Melody Makers, but he was rejected at the audition. He came into notice when he participated in a singing competition where Melody Makers was also present and he sang the song "Watan pe jo fida hoga,amar wo nao java hoga." They offered him to join the group.
In 1967, he performed on a stage show on the occasion of Shivaji Jayanti and sang Mohammed Rafi's song 'Mere Dushman tu meri dosti ko tarse' for the first time.
He changed his name from Shabbir Shaikh to Shabbir Kumar because he wanted to show that the caste and community of a person didn't matter if he/she was talented. He also got married to a Brahmin girl.
In 1980, he was offered many shows to pay tribute to Rafi. He performed with the group named "Ek Shaam Rafi ke naam." The group gained a lot of recognition because of him and the earnings from the first 10 shows were donated to a charitable organization.
In 1981, music director Usha Khanna attended a show where she heard Shabbir singing and she got very impressed by him. She called him for an interview to her office where he sang songs in such a manner that it made Usha emotional and she started crying. Later, she gave him his first opportunity to work as a playback singer for the song 'hum ek nahi, hum do nahi..hum hai poore paanch' for the film Tajurba along with other singers like Suresh Wadkar, Amit Kumar, Hem Lata and Usha Khanna herself. In an interview, he said that when he started singing in a studio, he was very uncomfortable because it was different from a stage, but somehow he adjusted. The song gained a lot of popularity.
According to his official website, he is a huge fan of Mohammed Rafi and gets a lot of inspiration from him. In an interview, he shared that he received a divine message for him when his pen and watch fell into Rafi's grave while attending his funeral in 1980.
In the 1980s, Shabbir Kumar worked with many music directors including Laxmikant–Pyarelal, Rahul Dev Burman, Chitragupt, Kalyanji-Anandji, Rajesh Roshan, Usha Khanna, Bappi Lahiri, Anu Malik, Ravindra Jain, Raamlaxman, Nadeem Shravan, Anand Milind, Jatin–Lalit, and Uttam Singh.
He also lent his voice to various actors as a playback singer including Dilip Kumar, Dharmendra, Amitabh Bachchan, Jackie Shroff, Rishi Kapoor, Jeetendra, Mithun Chakraborty, Raj Babbar, Govinda, Chunky Pandey, Sanjay Dutt, Kumar Gaurav, Kamal Haasan, Rajnikanth, Anil Kapoor, Sunny Deol, Rajiv Kapoor and Akshay Kumar.
In 2022, he was admitted to the hospital before the show because he could not perform at a stage show in Pyargraj.
On 3 January 2023, he was invited as a guest on the Kapil Sharma Show along with other singers Suneeta Rao, Shweta Shetty, Altaf Raja, and motivational speaker Gaur Gopal Das.