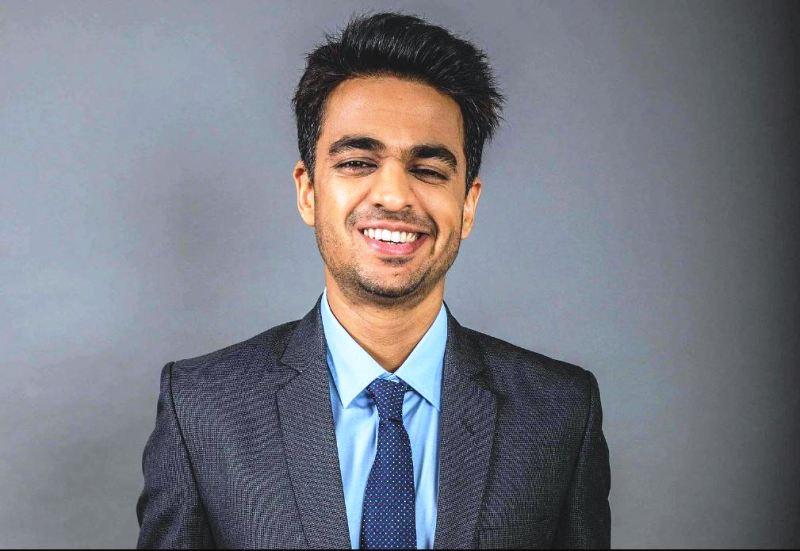 Rohan Joshi is an Indian comedian, writer, actor, YouTuber, content creator, and TV presenter. He is one of the founding members of the Mumbai-based production company All India Bakchod (AIB) which created the eponymous podcast and YouTube channel, which creates comedy content.
Wiki/Biography
Rohan Joshi Dilip [1]Zauba Corp was born on Tuesday, 22 February 1983 (age 39 years; as of 2022) in South Mumbai, Maharashtra. His zodiac sign is Pisces. He attended Cumballa Hill High School, Mumbai, where he grew up participating in various extracurricular activities.
He attended KJ Somaiya College of Engineering, Mumbai, for a while but eventually dropped out after the second semester of the course as he was bullied by a teacher. [2]The Indian Express  Eventually, he joined a media course. [3]Humans of Bombay's Facebook Page
Physical Appearance
Height (approx.): 5′ 11″
Hair Colour: Black
Eye Colour: Black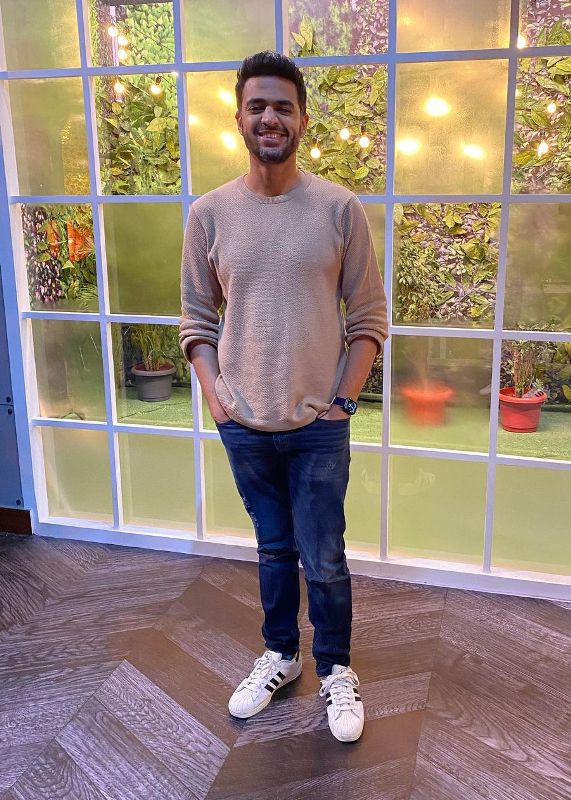 Family
Rohan Joshi's father, Dilip Joshi, passed away in 2013. His mother, Kumudini Kiran Joshi, worked at Foundation for Environmental Medicine. His sister, Renuka Modi, works at VOGUE India.
Wife
As of 2022, he is unmarried.
Relationships/Affairs
In 2019, he was rumoured to be dating Shaheen Bhatt, Alia Bhatt's sister. Shaheen works as a screenwriter. [4]Bollywood Shaadis
Career
He entered the Mumbai stand-up comedy circuit around 2008 along with his fellow comedians Tanmay Bhat, and Ashish Shakya. Until 2008, Joshi and Bhat were contributors to the  JLT (a.k.a. Just Like That), a weekly youth-focused humour magazine published by The Times of India. It was when Bhat saw Joshi's Google Talk status about him performing a stand-up comedy act that they connected over how to turn a hobby into a profession. Meanwhile, Joshi and Bhat also worked at Weirdass Comedy, a comedy consultancy company founded by Vir Das. After graduating from Jai Hind College, Joshi briefly worked as a journalist for CNBC and also wrote a humour column for Mid-Day. In 2010, Rohan, who was then working as a TV journalist, performed at an influential open-mic show called Hamateur Night. He won the contest and, pursued comedy as a hobby for the following year and a half. When the money earned through standup matched his salary, he switched to it full-time. Apart from that, Joshi and Bhat performed improv with Das, Kavi Shastri, Ashwin Mushran and Anu Menon as The Cardinal Bengans. In 2011, Rohan performed at the prestigious comedy festival 'Fringe Festival' in Edinburgh. The same year, he also joined a selected group of Indian comics to perform at the Comedy Store, hosted in London. Delhi-based comedian Gursimran Khamba joined the trio when he moved to Mumbai to attend the Tata Institute of Social Sciences (TISS) in 2011. The four comedians would write scripts for television, including writing jokes for Filmfare Awards, MTV and Channel V.
All India Bakchod (AIB)
In 2013, Tanmay Bhat, Rohan Joshi, Gursimran Khamba, and Ashish Shakya established the humour and pop-culture SoundCloud podcast All India Bakchod. In the same year, the quartet performed a series of live shows titled 'The Royal Turds' in which they satirically hosted a Bollywood-themed award show 'Worst of the Year.' The show was a big hit and all around the country.
AIB gained popularity for openly trolling Bollywood and Bollywood celebrities when got Alia Bhatt to participate in the parody of her own chartbuster song "Ishq Wala Love" from the actress' debut film, Student of the Year (2012). In early 2014, AIB started producing regular videos. Soon, the comedy quartet that made humorous YouTube sketches grew into a company producing commercially viable branded content when brands and sponsor interest kicked in. He featured in various videos of the AIB Honest Series including AIB: Honest Indian Flights (2014) as Trigger Boy and AIB: Honest Diwali (2013) as Shopper.
Some of the YouTube videos which went viral include AIB: Rape – It's Your Fault (2013), Alia Bhatt – Genius of the Year (2014), and AIB: Every Bollywood Party Song feat. Irrfan (2015).
However, it was the roast of Arjun Kapoor and Ranveer Singh titled All India Bakchod Knockout, held in December 2014,  in which AIB stood insulted Bollywood celebrities to their faces that fueled the collective's stardom.
AIB's roast shook India's fragile morality for which the collective received threats from the right-wing party Shiv Sena. Numerous FIRs were registered around the country, citing the roast's content as "offensive and immoral." In October 2015, the quartet founded AIB's holding company, One Two Flip Entertainment. From 2015 to 2018, Rohan satirically presented news on the show On Air With AIB, which streamed on Hotstar.
In 2018, amid the #MeToo campaign going viral on the internet, Khamba and Bhat were asked to leave AIB for their alleged involvement and complicit behaviour in separate sexual harassment cases.  In 2019, AIB confirmed that their entire staff was let go and that Bhat's suspension was lifted, meanwhile, Khamba had cut all ties with the company. Later, Bhat, Joshi, and Shakya re-entered the comedy circuit and continued to be associated with the company's name.
Standup Specials and Comedy Shows
In 2018, Rohan appeared as a Judge in the Indian stand-up comedy competition TV series TLC Queens Of Comedy.
In 2020, he released a stand-up special on Amazon Prime Video titled Wake and Bake.
In 2021, he appeared on the reality comedy show Comedy Premium League in which he was a part of the team IDGAF Iguanas which also included Sumukhi Suresh, Sumaira Shaikh, and Tanmay Bhat.
In 2022, he featured as a Mentor in the Indian stand-up comedy competition TV series Comicstaan, which streamed on Amazon Prime Video.
Others
He worked as a writer for the Indian television mini-series Bring On the Night (2012), which premiered on MTV India. In 2016, he appeared in the film Baar Baar Dekho as Raj.
Other web series in which he appeared include  The Great Indian Dysfunctional Family (2018) and Mentalhood (2020). After AIB became defunct in 2018, Rohan Joshi became active on his eponymous YouTube channel. Amid the lockdown in 2020, he started posting a series of videos titled '30 questions with Rohan Joshi' in which interviewed various standup comedians, actors, and businessmen. Apart from that, his YouTube channel features live streams of him playing games crosswords, Marvel's Spider-Man: Miles Morales, Uncharted 2: Among Thieves, and Ultimate Chicken Horse. In 2022, he established a YouTube podcast called 'The Sidepod.'
Controversies
The Roast Controversy (2014)
In 2014, the collective AIB collective was booked on obscenity charges for AIB Knockout. The show became the subject of widespread public criticism and various right-wing political leaders filed an FIR against the group, the participants and certain audience members, under multiple sections of the Indian Penal Code in various courts across the country. However, no progress or arrests were made in any of the cases. [5]NDTV
Falsely accused of Molestation (2017)
In 2017, an anonymous Reddit user, shadenfreude557, accused Rohan Joshi of molestation. However, the same person, in less than two hours, posted another post calling Joshi a "great guy." Apparently, the Reddit user was trying to prove the innocence of TVF CEO Arunabh Kumar, who was previously accused of molesting multiple women. The Reddit user single-handedly reduced serious issues such as sexual harassment to a joke claiming that the victim in Arunabh Kumar's case had tricked everyone into believing that she was molested. [6]India Today
Accused of Mocking Hindu gods and goddesses (2020)
In 2020, various anonymous Twitter users started digging up old jokes of Indian stand-up comics, including Joshi, in which they had allegedly "hurt religious sentiments." Old videos of their comedy sketches resurfaced on the internet with the hashtag #HinduphobicComedyIndustry. Consequently, Joshi deactivated his Twitter account, claiming that the attack had moved beyond the virtual, with his phone number and address being leaked. He also posted an apology on his Instagram account requesting to leave his family alone. [7]The Free Press Journal
Trolled For His Comment About Raju Srivastava's Death (2022)
In 2022, Rohan Joshi posted a comment on Atul Khatri's tribute to the celebrated Indian comedian Raju Srivastava on social media that many considered inappropriate. [8]The Indian Express While Atul said that Raju Srivastava's death was a loss for the industry, Rohan responded to it by saying,
We haven't lost a thing. Whether it was Kamra whether it was roast or any comic in the news, Raju Srivastava took every opportunity he ever got to s**t on newer comics especially after the new wave of stand up started. He went on every f***all news channel every time he was invited to go s*** on an upcoming arty form and call it offensive just because he couldn't understand it and new stars were rising. He might have told a few good jokes but he understood nothing about the spirit of comedy or defending someone's right to say something even if you don't agree. F**k him and good riddance (sic)."
Soonafter, he was trolled by the internet for his remark following which he deleted the comment. Thereafter he apologised writing,
Yehi soch kar delete kiya kyuki after a minute of anger I realised today is not about my personal feelings. Sorry if it hurt and thanks for the perspective (sic)."
A Series of Offensive Tweets 
In 2022, in the aftermath of his offensive comments on Raju Srivastava's death, various Twitter users dug up and highlighted his previous controversial tweets. In April 2021, Joshi had taken to Instagram to make comments on the supporters of Prime Minister Narendra Modi and the deaths of their family members due to Covid. The comedian had posted the comments taking a dig at the Ram Temple in Ayodhya. [9]Outlook He wrote,
To all bhakts who have lost their loved ones during this crisis, be strong. Your dad and Akshay Kumar are building you a lovely temple where you can go and pray for their departed souls."
Another Twitter user highlighted Joshi's derogatory comments against NCP leader Sharad Pawar.
A Tweet of Rohan Joshi in which he insulted CM of West Bengal Mamata Banerjee also went viral on the internet. The tweet read
Rapes are prevented because men and photos of Mamata Banerjee interact freely."
Favourites
Cuisine: Indian, Japanese
Restaurant: Bombay Canteen
Facts/Trivia
In 2016, via a tweet, he revealed that a teacher bullied him while he was attending KJ Somaiya College of Engineering because he didn't like him. In the tweet, he revealed that this teacher failed him in an assignment and made him redo it around 20 times. He further confessed that after the incident he was unable to even enter the college gate for days as he had started experiencing anxiety attacks. Thereafter, he voluntarily failed so that the college authorities would dismiss him.
He enjoys consuming alcohol occasionally.