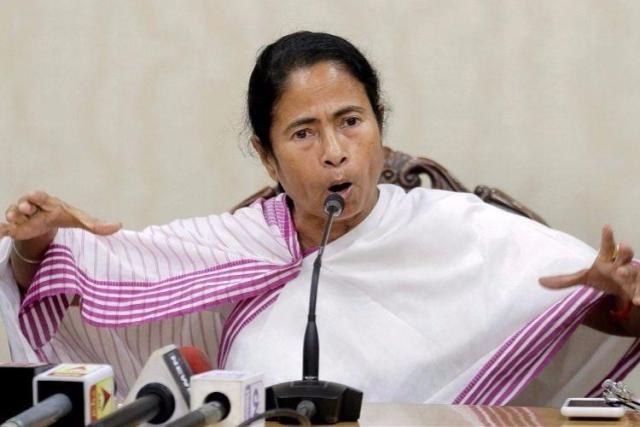 Mamata Banerjee is an Indian Politician and the founder of the All India Trinamool Congress (AITC or TMC). She has been the 8th Chief Minister of West Bengal and the first woman in the State to hold the post of Chief Minister. Having served many times as a Union Cabinet Minister, Banerjee became the Chief Minister of West Bengal for the first time in 2011.
Wiki/Biography
Mamata Banerjee was born in a Bengali Brahmin family on 5 January 1955 (age: 67 years, as of 2022) in Calcutta (now Kolkata), West Bengal, India.
When she was 17 years old, her father, Promileswar Banerjee, died due to lack of medical treatment. She completed her higher secondary education from Deshbandhu Sishu Sikshalay, Kolkata. She completed her B.A. from Jogamaya Devi College. She was very interested in pursuing law and received a degree with it from Jogesh Chandra Choudhury College of Law, Calcutta University in 1982. Later, she received her master degree in Islamic History from the University of Calcutta. She received her doctorate (Doctor of Letters) from Kalinga Institute of Industrial Technology, Odisha.
While studying at the Jogamaya Devi College, she entered politics establishing Chhatra Parishad Unions, the student's wing of the Indian National Congress.
Family
Banerjee was born to Promileswar Banerjee and Gayatri Devi. Her mother passed away at the age of 81 in 2011.
She has six brothers: Amit Banerjee, Ajit Banerjee, Kali Banerjee, Baben Banerjee, Ganesh Banerjee, and Samir Banerjee. She has no sister.
Abhishek Banerjee, the son of Amit Banerjee is her nephew. Abhishek is also a TMC politician and has been a member of 16th Lok Sabha from Diamond Harbour constituency
She never got married.
Career
Banerjee started her political career at a very young age through becoming a Congress politician. From 1976 to 1980, she became the general secretary of Mahila Congress (I), West Bengal. In the 1984 Lok Sabha election, she became the youngest parliamentarian ever defeating veteran leader, Somnath Chatterjee from Jadavpur parliamentary Constituency in West Bengal.
In the 1980s, she also became the general secretary of the Indian Youth Congress. In the 1989 Lok Sabha Election, she lost her constituency. However, in the 1991 Parliamentary Election, she won from the Calcutta South constituency and retained her position until 2009. In 1991, she became the Union Minister of State for Human Resources Development, Youth Affairs and Sports, and Women and Child Development under the government of P. V. Narasimha Rao. At that time, she was the first female Cabinet Minister for Human Resources Development, Youth Affairs and Sports, and Women and Child Development. While serving as the Sports Minister, she protested against the government's indifference towards her proposal to improve sports in the nation.
In 1997, she departed the Indian National Congress and laid the foundation of her own party, All India Trinamool Congress. In 1999, she joined the National Democratic Alliance (NDA) and was made the railway minister under the Vajpayee government. In 2002, she represented her first railway budget; focussing and benefitting her own state more.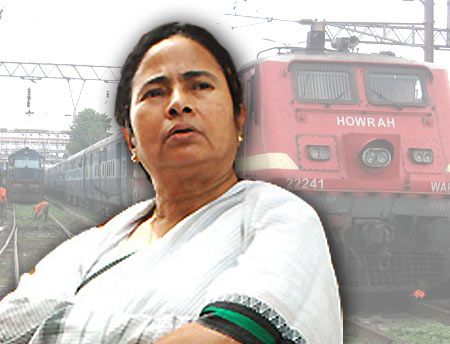 Before the 2009 General Election, she joined the United Progressive Alliance and won her seat in the election. Banerjee was made the Railway Minister for her second tenure. In the 2010 Municipal Elections in West Bengal, her party TMC won Kolkata Municipal Corporation by a margin of 62 seats. In the 2011 West Bengal Election, her party ended the rule of Communist Party of India (Marxist) which had been ruling in the state for 34 years. Mamata Banerjee became the Chief Minister of West Bengal and she is the first female CM of the State. In September 2012, She withdrew her support for the Indian National Congress.
She became the Chief Minister of the State in 2016 for the second time when her party received a landslide victory in the assembly elections. In the 2021 West Bengal Elections, she lost the Nandigram seat to BJP's Shuvendu Adhikari by 1763 votes. On 5 May 2021, she took the oath as the Chief Minister of West Bengal for the third time in a row.
On 2 February 2022, she was re-elected as the Trinamool Congress chief unopposed. [1]The Hindu
Controversies
In December 1998, Banerjee held a Samajwadi Party MP, Dogra Prasad Saroj by his collar and dragged him out of the well of Lok Sabha as he was protesting against the Women's Reservation Bill.
On 4 August 2006, she threw her resignation at the deputy speaker Charanjit Singh Atwal as she was not given time to speak in the session over the Bangladeshis infiltration.
She was heavily denounced for her remarks on rapes. In October 2012, she said, "Earlier if men and women would hold hands, they would get caught by parents and reprimanded but now everything is so open. It's like an open market with open options."
In 2016, the state government under her imposed a ban on Durga Puja after about 25 Muslim families objected against the practice. The state government said that the Durga Puja could hurt the emotions of Muslims as their festival Muharram was on the following day. However, the Calcutta High Court overturned the decision and tagged it as "a bid to appease minorities."
Rainbow in Bengali is called "Ramdhonu" and it means Lord Ram's bow. But in January 2017, the word Ramdhonu was replaced with "Rongdhonu" which means bow of colours. It caused a controversy among the hardliners of the Nation and some levelled it as an attempt of minority appeasement.
Under her Chief Ministership, her party's MLAs have been indulged in various scams. She has also been criticised for it.
Net Worth
She has a net worth around ₹30 Lacs. [2]Myneta
Facts
She is often referred to as 'Didi' by their supporters and party workers.
Banerjee is an amateur poet and painter. Her 300 paintings were sold for ₹9 crore. [3]

Indiatimes
One of her paintings named "Flower Power" was auctioned at a gala event in New York City in October 2012 with a base price of $2500 and after 5 bids, it was sold for $3000.
In February 2012, Bill & Melinda Gates Foundation sent a letter to the West Bengal Government praising Mamata and her administration for achieving a whole year without any reported case of Polio in the State.
"This was not only a milestone for India but also for the whole world"
In spite of Narendra Modi Influence in the country, Mamata Banerjee managed to retain her position as the Chief Minister of State in 2016 as her party performed exceptionally well and secured 211 seats out of 293.
She lives a very simple life. She always dresses in a traditional white saree and always wears 'Hawai chappal' (Sleeper). It is also said, she always does her laundry.