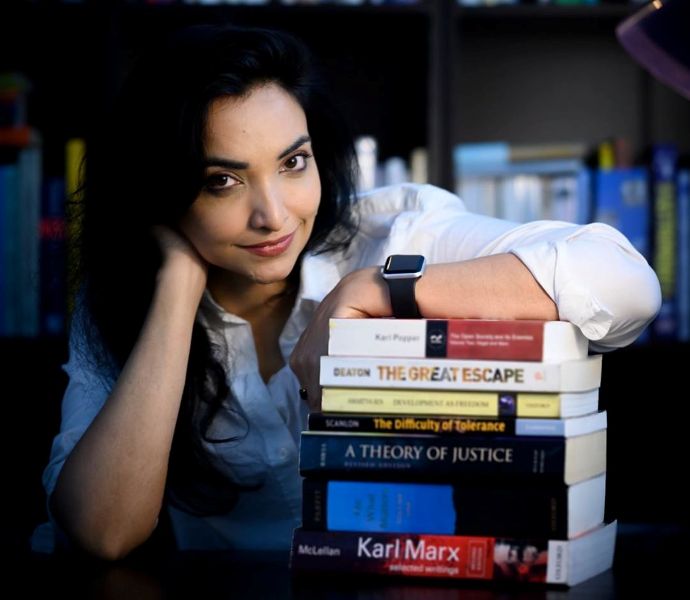 Pushpam Priya Choudhary is the daughter of former Janata Dal United MLC Vinod Chaudhary. In March 2020, she made headlines when she declared herself as the "Chief Ministerial candidate" for the 2020 Bihar Assembly Elections.
Wiki/Biography
Pushpam Priya Choudhary was born on 13 June (the year is not known) in Darbhanga, Bihar. She spent most of her childhood in Darbhanga. For higher studies, Priya went to London. She holds an MA degree in Development Studies from the Institute of Development Studies, University of Sussex, UK. Priya also holds a degree in Master of Public Administration from the London School of Economics & Political Science, UK.
Physical Appearance
Height (approx.): 5′ 5″
Eye Colour: Black
Hair Colour: Black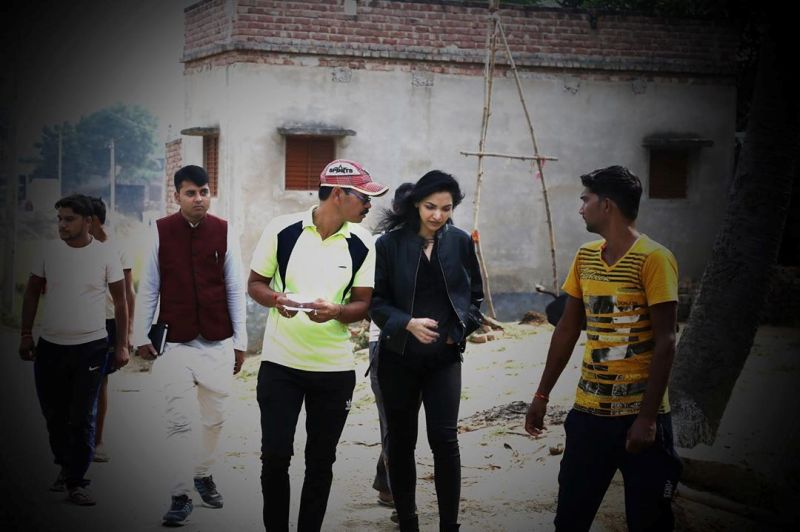 Family & Caste
Priya was born in a Hindu family in Darbhanga, Bihar. Her father, Vinod Choudhary was a politician and Janata Dal United MLC. Vinod Choudhary died on 16 July 2023 in Nawada, Bihar, after a chronic illness. [1]Dainik Bhaskar
Career
Pushpam Priya Choudhary entered into active politics on 8 March 2020 when she announced her candidacy for the post of the Chief Minister of Bihar in a full-page advertisement, which appeared in several Hindi and English newspapers in Bihar. The advertisement mentioned her as the President of Plurals, a political party launched by Priya herself. In the advertisement, Miss Choudhary promised development for Bihar and asked people to vote against the establishment. With the tag-line "Plurals has arrived," Priya appealed to the people of Bihar to join her party if they loved their state and hated the traditional politics.
On a Twitter account that purportedly belongs to Miss Choudhary, she wrote,
Bihar needs pace, Bihar needs wings, Bihar needs change. Because Bihar deserves better and better is possible. Reject bullshit politics, join Plurals to make Bihar run and fly in 2020."
She also wrote on her Twitter handle –
Love Bihar, Hate Politics? Join The Most Progressive Political Party."
On her website, Priya has written an open letter to the people of Bihar. Here's a fraction of the letter,
The world is progressing very rapidly, yet, Bihar continues to be the least developed region in the world. We are still at the bottom in the country too. Moreover, it is not about the rank that we hold but about what that rank represents. Poverty, malnourishment, illiteracy, unemployment and all other development indices that require urgent policy action. These parameters lead to fatalities every day in Bihar."
Facts/Trivia
Pushpam Priya Choudhary hails from Darbhanga and lives in London.
Pushpam Priya Choudhary sent ripples across Bihar on the Sunday morning of 8 March 2020 by floating a new political outfit called "Plurals" and declaring herself as the Chief Ministerial candidate in the 2020 Bihar Assembly Elections.
The full-page advertisement, which was published on the occasion of International Women's Day, read,


Plurals is a platform where everyone governs."
In the advertisement, Priya promised that Bihar will become the most developed state in the country by 2025 and the development of the state will be at par with any European country by 2030.
Priya's father, Vinod Choudhary responded positively to her daughter's step to float a new political party and said that his blessings would always be with her.
Pushpam Priya Choudhary has a kind heart for animals, and she has a pet dog. She often shares pictures with her pet dog on her social media accounts.
Priya strongly believes in Gandhian principles and often endorses his ideologies through her social media accounts.
Priya is an advocate of farmer's rights, which is often reflected through her social media posts.