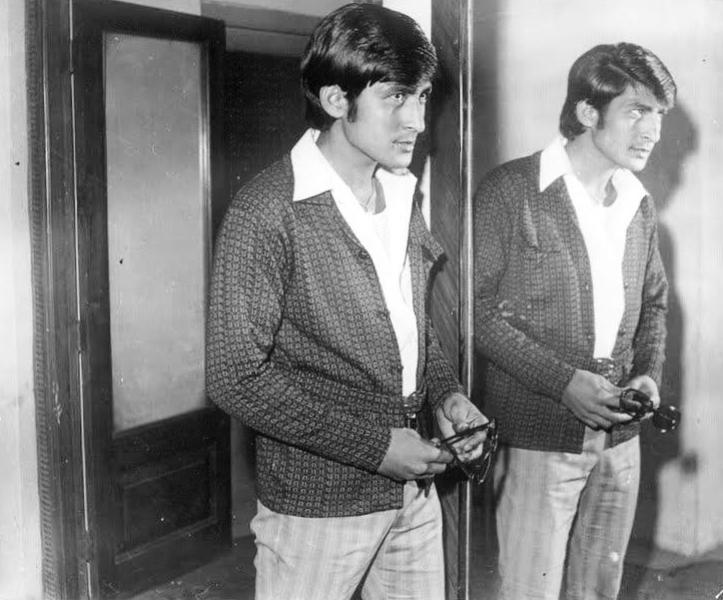 Ravindra Kaushik was an Indian Intelligence Agent working for Research and Analysis Wing (RAW). He is considered one of the most popular Indian spies.
Wiki/Biography
Ravindra Kaushik was born into a modest family on 11 April 1952 (age 49 years; at the time of his death in 2001) in Sri Ganganagar, Rajasthan. He spent most of his childhood in Sri Ganganagar. Growing up, he witnessed the Indo-Pak War between 1965 and 1971.
After his schooling from a Government School in Sri Ganganagar, he attended a private college, SD Bihani College, in Sri Ganganagar to earn a degree in B.Com. While in college, Ravindra developed a knack for acting and started participating in various theatrical plays and dramas. He had become very famous in his college for his acting skills.
After his college, he joined RAW and started working as an Undercover Agent in Pakistan. After giving several valuable information to India, he was eventually caught by Pakistan Army and was incarcerated. While in Prison, Ravindra used to write letters to his family; explaining the trauma he had been gowing through. Some of his letters also indicate that he was not happy with the policies of the Indian Government to address the problems that an Indian Intelligence Agent faces. In one such letter, he wrote,
Kya Bharat jaise bade desh ke liye kurbani dene waalon ko yahi milta hai?"
In another letter, he wrote in a sarcastic way,
Had I been an American, I would have been out of this jail in three days."
Family, Caste & Wife
Ravindra Kaushik was born into a Brahmin Family. His father, JM Kaushik, had served the Indian Air Force, and after his retirement, he had started working in a mill in Sri Ganganagar. After hearing the news about Ravindra's death, he died of shock and heart attack. His mother Amladevi died in 2006. His younger brother, Rajeshwarnath Kaushik, who is two years younger to Ravindra, lives in Jaipur. Ravindra Kaushik's nephew, Vikram Vashisth, also lives in Jaipur. During his stint in Pakistan Army, Ravindra met his future wife, Amanat. Amanat, a Muslim girl, was the daughter of a Pakistan Army personnel. Ravindra Kaushik got married to Amanat and went on to have a daughter with her.
Career
Once, he was performing in a programme in Lucknow, and it was there that he was approached by a RAW Officer to join RAW. Ravindra accepted the offer, and after completing his graduation in Commerce, he went to Delhi to join RAW in 1973. He joined RAW as an Intelligence Agent at the age of 23. RAW officials told Ravindra that he would be sent to Pakistan on a special mission; where he would work as an Undercover Agent. After a two-year gruesome training, Ravindra was sent to Pakistan in 1975. During his training, he had to learn Urdu and customs of Pakistan. He was also briefed about the topography of Pakistan. To project him as a staunch Muslim, Ravindra was converted to Islam and Sunnat (circumcision) was also performed on him. He arrived in Pakistan as a resident of Islamabad and was given the alias of Nabi Ahmed Shakir. Soon after his arrival in Pakistan, Ravindra got an admission in the University of Karachi where he started studying the Law. After completing his LLB from the University of Karachi, Ravindra Kaushik was inducted into Pakistan Army. After serving the Pakistan Army as a Commissioned Officer in its Military Accounts Department, he was soon elevated to the rank of a Major in Pakistan Army. While serving in the Pakistan Army, Ravindra gave several valuable information to India. In 1979, he carried out a major operation that earned him accolades from his bosses. For his courage, the then Home Minister of India, S.B. Chavan, gave him the title of "Black Tiger."
Jail Term & Death
After remaining active between 1979 and 1983, Ravindra Kaushik was caught by Pakistan Army; after his cover was inadvertently exposed by another Indian Intelligence Agent named Inayat Masiha who had been sent by the Indian Intelligence Agency to fix a meeting with Ravindra. In 1985, Ravindra Kaushik was sentenced to death; however, in 1990, the Pakistan Supreme Court commuted his death sentence to life term. After spending the last 18 years of his life in various jails in Pakistan including Sialkot and Kot Lakhpat, Ravindra Kaushik died of TB and Heart diseases on 21 November 2001.
Controversy
Ravindra Kaushik's nephew, Vikram Vashisth, claimed that the storyline of the Salman Khan starrer film- Ek Tha Tiger (2012) was based on the life of Ravindra Kaushik. He also demanded that Ravindra Kaushik's name should be given credit in the film.
Facts
Ravindra Kaushik's birthplace, Sri Ganganagar, is very close to the International Border of Pakistan.
Ravindra witnessed the Indo-Pak Wars of 1965 and 1971; while growing up in Sri Ganganagar.
Since his childhood, Ravindra was very patriotic.
He was an excellent theatre artist and used to perform at various programmes in his college; mostly the patriotic ones.
Reportedly, he was a chain-smoker.
He joined RAW at the age of 23 in 1973.
Although he was a Brahmin, he had to convert to Islam for his mission in Pakistan.
Sunnat (circumcision) was also performed on him.
During his stint in Pakistan Army, Ravindra had visited India for three to four times.
When he was spending his life in Pakistan's prisons, he wasn't happy with the Indian Government for not making any fruitful effort to rescue him.
He spent 26 years of his life away from his home and family in Pakistan in very unfavourable conditions.
He was buried behind the Central Jail in Multan.
After his death, his family was given a monthly compensation of ₹500 only, which was later increased to ₹2000 til the death of his mother in 2006.
The 2012 Bollywood film "Ek Tha Tiger" and the 2019 Bollywood film "Romeo Akbar Walter" is slated to be based on the life of Ravindra Kaushik.
His younger brother, Rajeshwarnath Kaushik, and his mother, Amladevi, had written several letters to various Indian officials to rescue Ravindra Kaushik from Pakistan. However, they couldn't get help from any of them.
His mother, Amladevi, had also written a letter to the then Indian Prime Minister Atal Bihari Vajpayee, in which she wrote-


Had he not been exposed, Kaushik would have been a senior army officer of the Pakistan government by now and (continued in) the coming years (serving India secretly)."
While talking about Ravindra Kaushik, his brother, Rajeshwarnath Kaushik says-


He will always remain important for me, but for the country, he was just another agent."