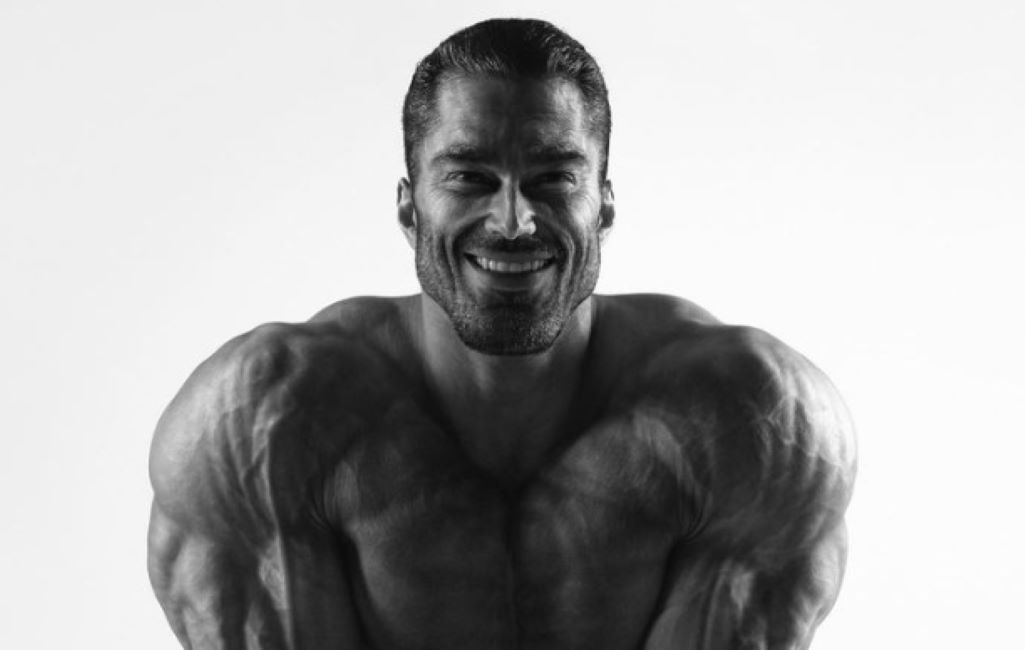 Ernest Khalimov is a Russian model and bodybuilder. He is well-known for his physique and for being the face of several memes.
Wiki/Biography
Ernest Khalimov, popularly known as Giga Chad, was born on Saturday, 1 March 1969 (age 54 years; as of 2023) in Moscow, Russia. His zodiac sign is Pisces.
Physical Appearance
Height (approx.): 6′ 9″
Weight (approx.): 100kg
Hair Colour: Dark Brown
Eye Colour: Dark Brown
Body Measurements (approx.): Chest: 45″, Waist:30″, Biceps: 25″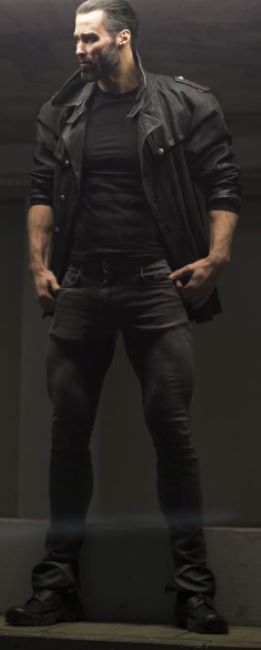 Family
There is not much known about his family.
Relationships/Affairs
Ernest Khalimov is rumoured to have dated artist Krista Sudmalis owing to the appearances they make on each other's Instagram accounts; however, the two have neither confirmed nor denied these rumours.
Career
Modelling
Ernest Khalimov also recognized as Giga Chad ("Giga Chad" is an online term used to describe an extremely attractive and confident man, often in a humorous or exaggerated way), is a prominent Russian fitness model and a well-known figure on social media platforms such as Instagram, YouTube, TikTok, and more. Khalimov's rise to fame began when a series of edited black and white photos of him gained widespread attention online, quickly turning into a viral meme, although accompanied by some trolling. Ernest has expressed displeasure towards these memes and goes about his work without addressing them much.
Khalimov's eye-catching appearance and his well-sculpted physique contributed to his popularity. His fame grew due to the disbelief surrounding his remarkably fit physique, with some questioning whether he was a real person or not. He was introduced to the meme culture in 2017 and such memes have continued to gain momentum. Khalimov and Krista Sudmalis (artist and photographer) are associated with the Sleek'N'Tears art project, displaying various images of male bodies. The project involves collaboration with five models, including Khalimov. Despite facing memes and trolling, Khalimov remained undeterred, persistently pursuing his career. He is now recognized as one of the world's leading male models.
NFTs
In August 2021, Khalimov and Krista Sudmalis launched the Gigachad NFT collection, venturing into the world of Non-Fungible Tokens (NFTs). This collection featured items available exclusively through platforms like Opensea and Raible. Their artistic endeavour brought them significant attention, with numerous people buying and trading the NFT collection. The Gigachad NFT collection, comprising 122 photos taken by Krista Sudmalis for the Sleek'N'Tears project, showcased Ernest Khalimov (Giga Chad). Beyond just being a collection of memes, this NFT collection stood as a unique artwork, capturing the photographer's creative vision. These photos have become integral to modern internet culture. [1]OpenSea
Facts/Trivia
Ernest Khalimov (Giga Chad) has about 1 million followers on his Instagram account "@berlin. 1969" as of 2023.
Ernest refers to his followers as 'Giga Chad's Army'.