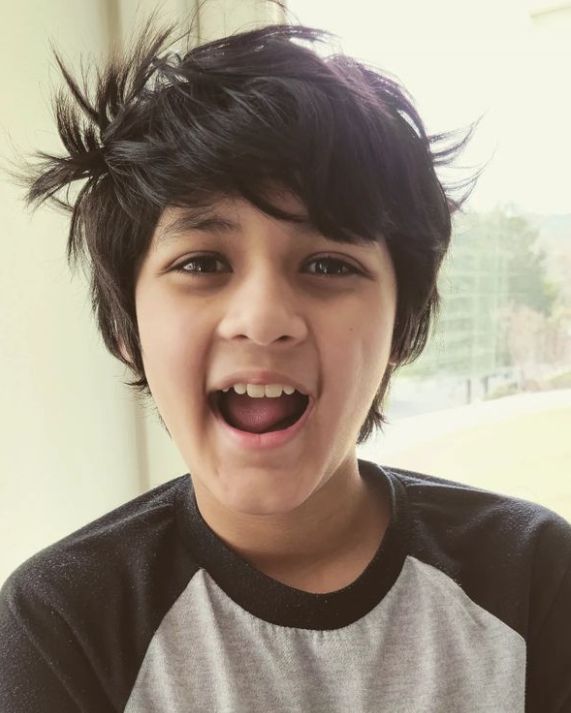 Kairan Quazi is a Bangladeshi-American prodigy who is known for being the youngest Software Engineer at Elon Musk's organization, SpaceX.
Wiki

/Biography

Kairan Quazi was born on Tuesday, 27 January 2009 (age 14 years; as of 2023) in San Francisco Bay Area, USA. His zodiac sign is Aquarius. Kairan started his primary education at Helios in Sunnyvale. At the age of 7, Kairan initiated his journey into Python programming at the YoungWonks Coding Academy. He also attended a master class focused on open-source machine learning. Kairan entered Las Positas College at the tender age of 9, making him the youngest-ever enrollee in the college's history. He went on to set another record as the youngest graduate at the age of 11, obtaining his Associate of Science degree in Mathematics. He then proceeded to Santa Clara University for further studies, majoring in Computer Engineering. Kairan achieved his Bachelor's degree in 2022 and pursued his Master's degree from the same university, completing it in 2023. [1]Github – Kairan Quazi
Physical Appearance
Hair Colour: Black
Eye Colour: Black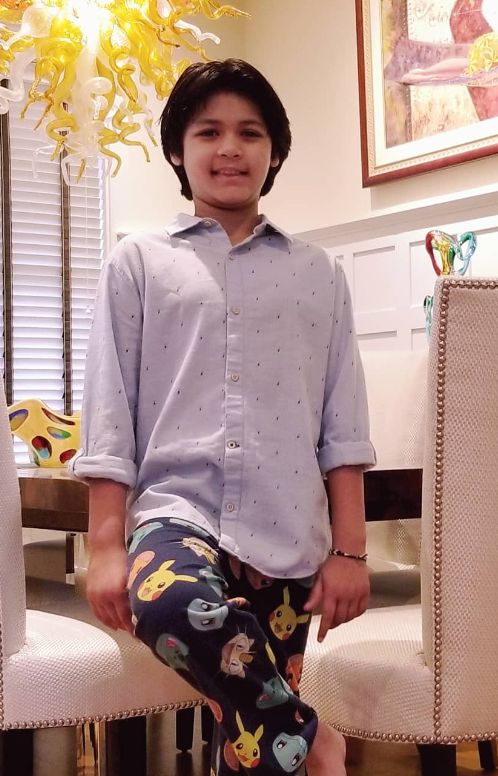 Family
Parents & Siblings
The name of his father is Mustahid Quazi, a former chemical engineer, and his mother is Julia Quazi. Kairan does not have any siblings.
Career
In 2019, Kairan Quazi started as a Research Collaborator with Intel Labs' Anticipatory Computing Lab in Cheyenne, Wyoming, United States. Here he was working on the next-generation development of the Stephen Hawking ACAT.
He also wrote as a guest writer for MIT Technology Review (2019) and Frederick Douglass Foundation (2020). In 2020, he was also a keynote speaker at the Shift AI Conference where he spoke on the topic, "Mission Collision: The Impact of AI on Social Justice Initiatives."
For a year from 2019-2020, he was a staff assistant and a STEM tutor at the Las Positas College. Additionally, he did a summer internship at a VC-backed cyber intelligence start-up. Later, he interned as an AI Intern at Blackbird AI in 2022. In June 2023, he got an offer to work in Space X's Starlink division in Redmond, Washington as a software engineer. [2]Kairan Quazi – LinkedIn
Achievements & Recognitions
Davidson Institute Young Scholar (Qualification requires tested IQ at or above 99.9th percentile)
Alpha Gamma Sigma (Honor Society of California Colleges System)
Johns Hopkins Center for Talented Youth (Qualification requires a minimum score of 700 on SAT Math or Verbal before age 13)
Favourites
Dessert: Max and Mina's Icecream
Books: George Orwell's "1984," Neil deGrasse Tyson's "Astrophysics for People in a Hurry" and The Game of Thrones series
News Channels: HuffPost, NPR and MSNBC
TV Presenter: Rachel Maddow
Politician: Kamala Harris
Facts/Trivia
The name "Kairan" has its roots in Japanese mythology, where it represents a unicorn-like mythological creature that embodies the essence of human kindness. A mural featuring a Samurai rendition of Kairan, at the age of 1.5 years, was crafted by San Francisco-based artist Jasper Figueroa.
Being the youngest in his university, Kiran admits that he has to send emails to his professors before the first day so that they don't get confused. [4]

Brain Gain Magazine
In the third grade (when Quazi was 9 years old), doctors assessed his IQ, determining that it was above the 99.9th percentile. Remarkably, his emotional intelligence (EQ) was also reported to be "surprisingly high." Following these results, which confirmed Quazi to be "profoundly gifted," his parents shifted their approach and enrolled him in a specialized elementary school.
Quazi exhibits an unusual aptitude for what experts term "asynchronous learning." This allows him to rapidly assimilate academic subjects and even comprehend concepts out of their usual sequence. As an illustration, he grasped concepts of linear algebra even before he officially enrolled in a formal algebra class.
In 2019, he gave a speech at the Agami-Khan Academy fundraiser and Miles concert in San Jose (CA) to support education in Bangladesh.
Even though Kairan is super smart, he admits that he has problems learning languages and spelling. He is trying to learn Bengali from his parents and taking classes in Mandarin.
He is also proficient in coding languages. He knows at least 19 programming languages and interfaces.
The prodigous child also knows how to play piano but he says that he is not an expert yet and struggles sometimes. "My piano teacher implied that maybe piano just isn't my thing," said Quazi.
Besides the incredible feats, Kairan admits that he is not a straight-A student and grades are not a prime focus in his house either. He lives his life like any normal child and often gets grounded for his behavior.
He once spent just one hour studying for his chemistry test. While his parents were worried that he would fail the exam, he got a 101 percent on the same.
Kairan feels that his biggest challenge is to stay focused for a long time as he finds himself getting lost in his trail of thoughts randomly. He continues, "At any time, I could be thinking about anything from the Yemen famine to how do get out of piano practice that day."
Kairan is a Davidson Institute Young Scholar and a member of the Johns Hopkins Study of Exceptional Talent.
Kairan has been featured on Good Morning America, Huffington Post, San Francisco Chronicle, and numerous local and international media outlets.
In June 2020, he took part in a local march against Racism and establishing peace in his native area.
He also has his own YouTube channels where he likes to vlog. His channel is called "Kairan Quazi – Let's Go Molecular!" where he talks on topics such as news, gaming, pop culture, etc that can encourage kids and young adults to understand difficult concepts easily.
He is obsessed with reading and likes to read a cross-section of genres from fantasy like Game of Thrones to non-fiction. In his words, "A good book makes me forget to finish my meals and get ready on time for school. This causes my parents to yell a lot. Wait, Isn't reading supposed to be a good thing?" he said.
Science books are not the only kind of books that he likes to read. He also likes to read children's books like Captain Underpants, the Harry Potter series (he read all eight books in the eight weeks of summer break after first grade), The Percy Jackson series, and Diary of a Wimpy Kid.
Kairan admitted that he did not always being smart in school as it got him into trouble. He explains,
"I corrected my teacher's knowledge of the constitutional requirements to be U.S. president….In kindergarten, I learned that telling my friends that Bashar al-Assad was using chemical weapons against his own people would cause kids to cry on the playground," wrote Quazi. "My parents received a call from an unhappy principal that day. And telling my third-grade science teacher that her knowledge of gravity lacked depth earned me a spot on her naughty list for the rest of the year."
Kairan displays a particular interest in the topics of politics and science. He has keenly followed every presidential debate since the tender age of three, beginning with Barack Obama's campaign for re-election.
View this post on Instagram
At SCU, he ran for the position of ASG Senate during the elections in April 2023.
His hobbies include Kajukenbo martial arts, playing tennis, coding, video games including Pokémon and Minecraft, watching Trevor Noah and Stephen Colbert, traveling, and making friends.
He has also achieved the Kajukenbo Student Black Belt in 2018; a

hybrid martial art

from Hawaii. He started learning this sport when he was just 3.5 years old. [6]

Kairan Quazi – LinkedIn