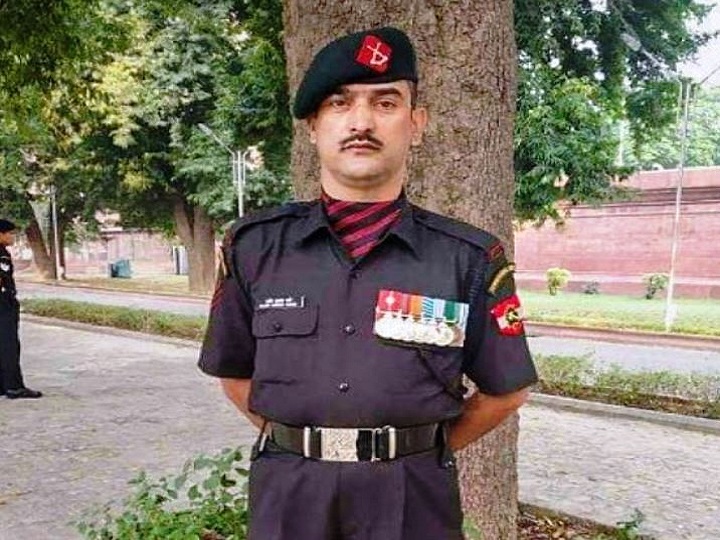 Lance Naik Nazir Ahmad Wani was a militant-turned-soldier who was killed in a counter-terrorist operation at Batagund in South Kashmir's Shopian district. Let's take a closer look at the life of the first Kashmiri soldier to be awarded the Ashok Chakra.
Biography/Wiki
Nazir Wani was born in 1980 (age 38 years old; at the time of death) in Village Cheki Ashmuji of Tehsil Kulgam in Kashmir. He was a part of a militant organization. After surrendering before the Army, Nazir indulged in counter-insurgency programmes only to eliminate the terrorism from the valley of Kashmir. Wani was an Ikhwan before he joined the military. Ikhwan refers to the group of militants who had surrendered after realising the wrongful intents of the evil forces.
In 2004, Nazir Wani joined the Indian Army.
Family, Wife & Children
Nazir Wani was born into a Kashmiri Muslim Family. He had three younger brothers.
Nazir Wani was married to Mahajbeen, a teacher.
Nazir Wani is survived by his wife and two sons- Athar Nazir (20 years old) and Shahid Nazir (18 years old).
Career
Nazir Ahmad Wani was a part of a militant organization. However, he surrendered before the army and became a part of counter-insurgency operations to end militancy in Kashmir. As an Ikhwan, he rendered essential information to the Army regarding the militants. In 2004, Wani was recruited in the Territorial Army's 162 Battalion as a result of his contributions. The 162 Battalion of the Territorial Army is a unit of Rashtriya Rifles which is primarily associated with fighting terrorism in Jammu & Kashmir. He responsibly fought terrorism in the Kulgam and Shopian Districts of the Kashmir Valley.
Wani was a part of the Operation Augam. It was Nazir Wani who, on 7 January 2007, informed the Army about the presence of as many as four terrorists from the Hizbul Mujahedeen (HM) organisation and helped in getting rid of the HM militants.
On 14 November 2017, he became associated with Operation Watengoo which was organised in the Kund area of Kulgam. With essential inputs about the accurate location of the HM and LeT terrorists from Wani, the Army was able to get rid of the militants. Wani was responsible for eradicating one HM terrorist and took a LeT and an HM terrorist each as prisoners.
His acts of bravery were acclaimed in the valley.
Death
On 25 November 2018, Nazir Ahmad Wani was martyred in an encounter in the Hirapur village near Batagund in Shopian District of South Kashmir, in which six militants of Hizb-ul and Lashkar militant organizations were eliminated. According to the reports, Nazir Wani was also involved in a combat situation with terrorists and got injured. He was taken to 92 Base Hospital, where he succumbed to his injuries.
Nazir Wani's body was wrapped in tricolour. He was honoured with 21-gun salute at 15 corps headquarters at Badami Bagh Cantonment as his body was lowered to the ground.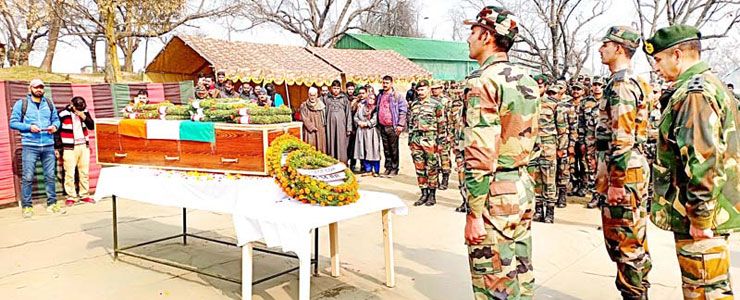 Awards