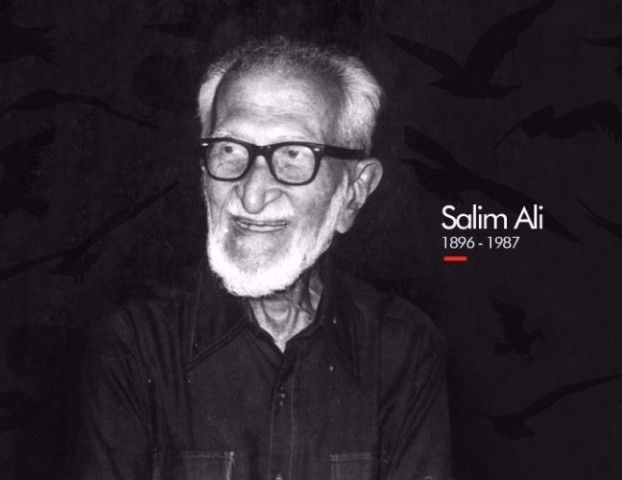 Sálim Moizuddin Abdul Ali was a renowned ornithologist of India. Due to his passion for birds and their conservation, he earned a nickname, The Birdman of India. He was one of the first Indians who conducted surveys on birds systematically. Apart from being an ornithologist, he authored several books that make ornithology very popular in India and Abroad. Absorbing himself in the studies of birds for the lifetime, Salim conducted many types of research and discovered many things about them. Due to his diligence and affinity with nature, the government of India honoured him with several awards and titles.
Biography/Wiki, Caste
Salim Ali was born in a Sulaimani Bohra family on 12 November 1896 in Bombay, (Now, Mumbai) British India. He was the 9th and the youngest child of his parents. When he was a year old only, his father died and at the age of three, his mother passed away. Along with his siblings, Ali was raised by his maternal uncle, Amiruddin Tyabji and childless aunt, Hamida Begum. From childhood, he was very interested in books and spent most of his time reading. He was enrolled at primary school at Zenana Bible and Medical Mission Girls High School along with his two sisters at Girgaum in Mumbai, Maharashtra.
For his higher education, he took admission at St. Xavier's College, Mumbai. Initially, he took interest in books on hunting, however, at his uncle's advice, he started taking interest in sports-shooting instead because shooting competitions were regularly held in his neighbourhood. Once he shot a sparrow with his toy air gun, he showed that sparrow to his uncle, Amiruddin who took that bird to the Bombay Natural History Society (BNHS) of which Amiruddin was a member. In BNHS, Salim was introduced to W. S. Millard, Secretary of BNHS. W.S. Millard inspired him to study ornithology.
Family
Ali was born to Moizuddin and Zeenat-un-Nissa. He had eight siblings. He was married to Tehmina in December 1918. His children's information is not known.
Career
He dropped out of St. Xavier's College and went to Burma (Now Myanmar) to handle his family's  Wolfram  (tungsten) mining. When he was in Burma, he became familiar with J C Hopwood and Berthold Ribbentrop who were in the service of the Forest Service of Burma.
In 1917, he returned to India, and went to Davar's College in Mumbai and studied Commercial Laws and Accountancy. However, he was not interested in that and Father Ethelbert Blatter helped him a lot and encouraged him to study Zoology. He finally completed a course in Zoology.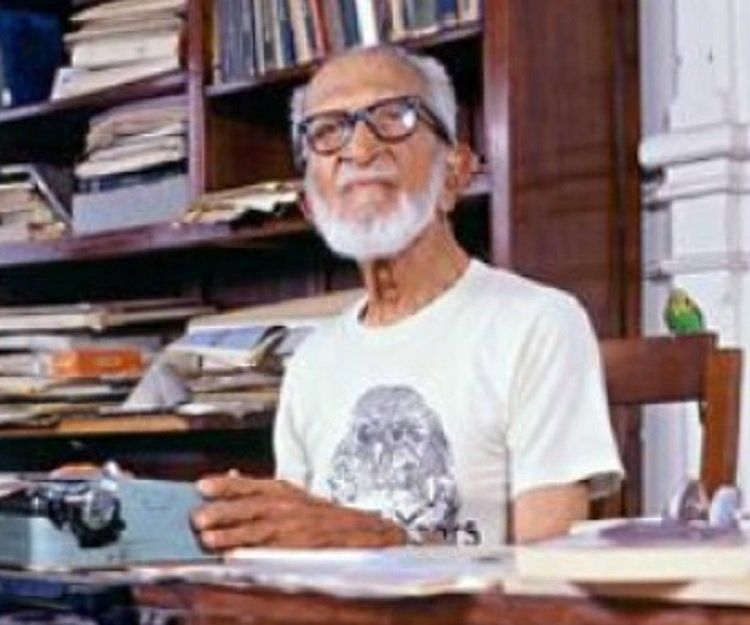 Ali could not manage to get a post of Ornithologist in the Zoological Survey of India due to lack of a formal University degree. However, in 1926, he was hired as a guide lecturer in the newly opened natural history section of the Prince of Wales Museum in Mumbai for the salary of ₹350/month. Very soon, he got fed up with his job and in 1928, he went to Germany to study more where he was groomed under the renowned ornithologist and professor, Erwin Stresemann whom Ali considered his role model. When he returned to India in 1930, he again failed to get a job. Due to lack of employment, he along with his wife shifted to Kihim, a coastal village near Mumbai where he got very close to birds, he studied the breeding of the baya weaver and discovered their mating system of sequential polygamy.
Ali helped a lot for the survival of Bombay Natural History Society (BNHS) and managed to save 100 years old institution. He wrote a letter to the then Prime Minister of India, Jawaharlal Nehru for the financial support for the BNHS. Ali was the first person to introduce a systematical ornithology survey at that time when nobody was aware of the distribution pattern of birds in India. He helped save many Sanctuaries and National Parks across the country and some of them are Bharatpur Bird Sanctuary, Rajasthan and Silent Valley National Park, Kerala, India.
Awards/Honours
1958: Padma Bhushan and Honorary Doctorate from Aligarh Muslim University
1969: John C. Phillips memorial medal
1973: Doctorate from Delhi University and Pavlovsky Centenary Memorial Medal from the USSR Academy of Medical Sciences
1975: J. Paul Getty Award for Conservation Leadership consisting of a sum of $100,000.
1978: Doctorate from Andhra University
Famous Books
1941: The Book of Indian Birds
1964: Handbook of the Birds of India and Pakistan (co-written by an American Ornithologist, Dillon Ripley)
1967: Common Birds (co-authored by his niece Laeeq Futehally)
Death Cause
Ali passed away on 20 June 1987 at the age of 90 after a long battle with the prostate cancer.
Facts
His another uncle was Abbas Tyabji who was a freedom fighter and associate of Mahatma Gandhi.
When he was 13 years old, he suffered a chronic headache due to which he dropped out of his class.
Ali was very fond of riding motorcycles. He started biking with 3.5 HP NSU in Myanmar. Later, he owned  Harley-Davidsons (three models), a Sunbeam, a Scott, a New Hudson, a Douglas, and a Zenith.
In 1939, when his wife died, he became very depressed. After some days in depression, his brother-in-law took Ali with him.
In the 1960s, when the Indian Parliament considering over to select National Bird of India, Ali wanted the Great Indian Bustard to be selected as the National bird, but Indian Peafowl was picked instead.
In 1967, Ali became the first non-British citizen to be given the Gold Medal of the British Ornithologists' Union.
In 1985, keeping his contribution to ornithology in mind, Indian President, Zail Singh nominated him to the Rajya Sabha, Upper house of the Parliament.
In 1990, the Government of India established the Sálim Ali Centre for Ornithology and Natural History (SACON) in his honour.
The Indian Government issued postal stamps in honour in 1996.
In 2018, Indian filmmaker S. Shankar directed a film 2.0, starring famous actors Akshay Kumar and Rajinikanth. In that film, Akshay Kumar has portrayed the role of Pakshi Rajan, which is inspired by Salim Ali.