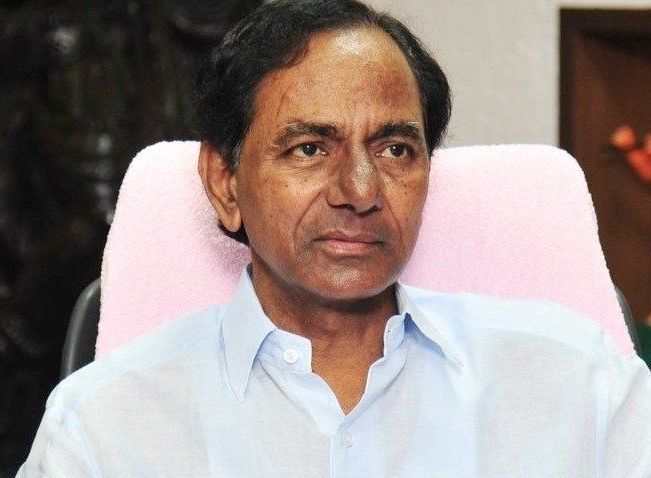 Kalvakuntla Chandrashekar Rao is a well known Indian Politician and the first Chief Minister of Telangana. He is popularly known by his eke-name KCR. He established Telangana Rashtra Samithi in April 2001. He played a crucial role in a struggle to form a separate state for Telangana. Let us find out a few more interesting facts about KCR.
Biography/Wiki, Caste
K Chandrashekar Rao was born on 17 February 1954 (age 64; as in 2018) in Chinthamadaka village, Siddipet, Medak District, India. He is a Law Graduate from Osmania University, Hyderabad and attained his Masters in Telugu Literature from Arts college, Osmania University, Hyderabad. Ever since his college days, KCR had a special interest in politics and he started his political career by joining the Youth Congress Party in Medak District under the leadership of Sanjay Gandhi in 1970. When the entire country was opposing the controversial Emergency implemented by Indira Gandhi in 1975, Rao supported the Congress party in its decision.
Family
K Chandrashekar Rao was born to Raghav Rao and Venkatamma in Chinthamadaka village, Medak District, India. KCR, the second youngest of his siblings, has eight siblings, an elder brother, and a younger sister. His caste is Velama.
KCR is married to Shobha Rao on April 23, 1969. The couple has a son and a daughter. KCR's son, KT Rama Rao, known by his eke-name KTR is a Cabinet Minister for various portfolios and also a member of the Telangana Rashtra Samithi and Legislative Assembly from Siricilla. KCR's Daughter, K Kavitha is an MP of Telangana Rashtra Samithi.
Career
KCR entered into politics with the help of his brother K Ranga Rao. In 1982, KCR was appointed as the Vice President of the State Youth Congress in Medak District. In 1983, he became the member of Telugu Desam Party (TDP) which was founded by N. T Rama Rao. KCR contested, as an Independent Candidate, in the 1983 Andhra Pradesh Assembly Election, but lost to A. Madan Mohan.  He, again, contested in the subsequent Assembly Elections and won for four consecutive terms from 1985 to 1999 from Siddipet Constituency. He has also been a Member of the Legislative Assembly from the Siddipet Constituency. KCR also Served as the Minister of Drought & Relief in N. T. Rama Rao's Cabinet. In 1996 he became the Transport Minister in Chandrababu Naidu's Cabinet and in 2000-2001 he was elected as the Deputy Speaker of the Andhra Pradesh Assembly.
KCR served as the member of TDP and a Deputy Speaker until he resigned from TDP and later formed Telangana Rashtra Samithi in 2001. He served as a Member of Parliament from Mahbubnagar Constituency between 2009 to 2014. He also served as the Cabinet Minister of Labour and Employment in Manmohan Singh's Government and has been an MLA of Gajwel constituency of Medak District, Telangana.
KCR's aim in forming Telangana Rashtra Samithi was to provide justice to the people of Telangana region who were being discriminated in one way or the other. Hence, he took up measures and thrived hard for separate statehood for Telangana. After the death of the then CM of Andhra Pradesh, YS Reddy, KCR initiated a fast-unto-death strike which ended 11 days later on 9 December 2009, when the Government of India declared the formation of the state of Telangana. Eventually, KCR became the first CM of the newly formed state, Telangana on 2 June 2014.
Awards/Achievements 
In 2014, KCR was awarded the 'Popular Choice Award at CNN-IBN Indian of the Year' for the popularity he gained in the public following 13 long years of struggle to attain a separate statehood for Telangana. In 2017, he was awarded the Global Agricultural Leadership Award for his innovative services rendered for the welfare of the farmers.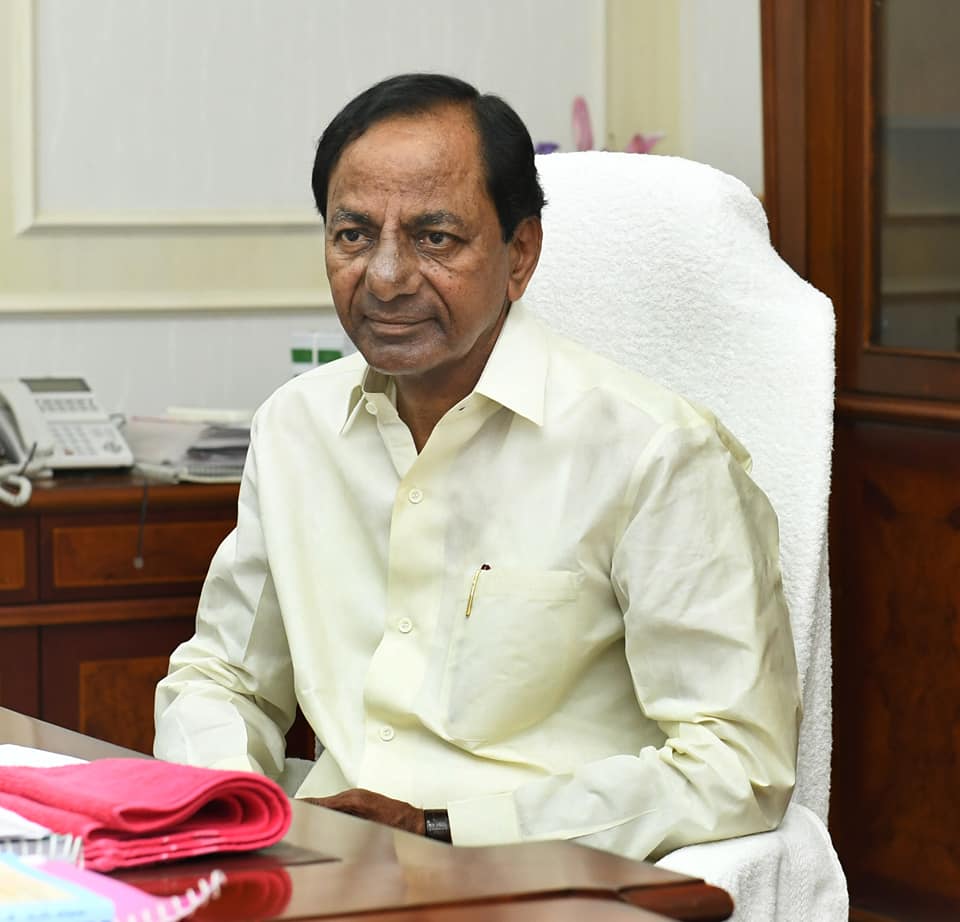 Salary/Net Worth
KCR's salary is approximately ₹4,10,000. He has around ₹44 Lakh as a deposit in banks, around ₹4 Crores as bonds, debentures & shares. As of 2014, his net worth was estimated to be ₹15 Crore.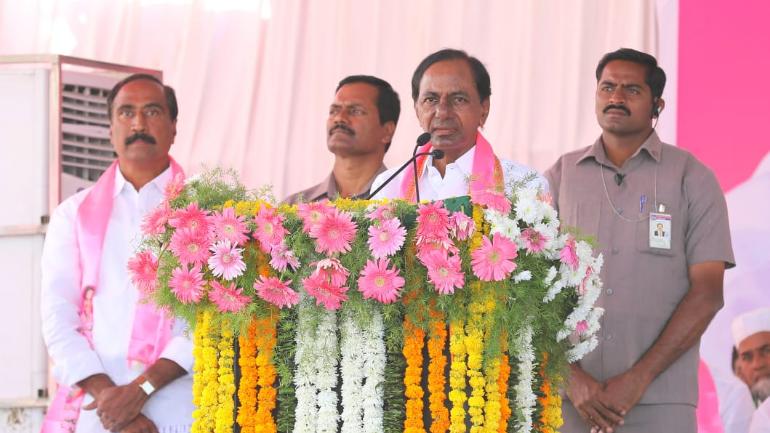 Favourite Things
He loves to smoke Benson and Hedges brand of Cigarette. 
His hobbies include Reading, Writing, Poetry, Listening to Music.
Facts
He has been the President of the TSR around 8 times.
KCR is a very superstitious politician and believes in numerology. Moreover, when he was about to be sworn in as the CM of Telangana, on 2 June 2014, he cherry-picked 12:57 PM; as advised by his priest.
As in 2018, he resides in Pragathi Bhawan, Hyderabad
He is a huge admirer of NT Rama Rao, the founder of the TDP.
In 2004, he contested the elections as a TRS candidate from the Karimnagar Lok Sabha Constituency and the Siddipet State Assembly Constituency and won both.
In June 2019, Rao launched the irrigation project, Kaleshwaram to irrigate 1 Crore acres land with a capital outlay of ₹85,000 Crore.
KCR started Mission 'Kakatiya', for the rejuvenation and restoration of 46,000 tanks and lakes, in 2014.
In June 2017, he started the Amma ODI & KCR Kit scheme, a successful venture for lactating and pregnant women.
The leader has a good command over languages like English, Urdu, Telugu, and Hindi.