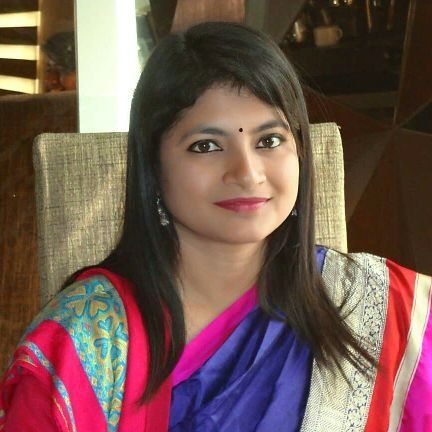 Bhukya Chandrakala is an IAS Officer of 2008 batch and UP Cadre. She is popularly known as 'Lady Dabang.' Let us find out some more interesting details about Chandrakala's life, her family, biography and other facts.
Biography/Wiki
Chandrakala was born on 27 September 1979 (age 40; as in 2019) in Garjanapalli, Yellareddy Mandal, Karimnagar, Andhra Pradesh (now in Telangana). She was educated at Kendriya Vidyalaya, Ramagundam. Later, she moved to Hyderabad to pursue her graduation. She did her Bachelors in Geography from Koti Women's college, Osmania University, Hyderabad. Further, she did her Masters in Economics from Osmania University, Hyderabad through Distance Learning. Chandrakala topped the Group 1 Services of Andhra Pradesh Public Service Commission and was appointed as the Deputy Registrar of Cooperative Societies. She prepared and appeared for the Civil Services exam with the help of her husband and secured 409th rank in her 4th attempt. 
Family, Husband & Caste
Chandrakala was born into a Hindu Family, Banjara Tribe (Scheduled Tribe) to B. Kishan and B. Lakshmi. Her father is a retired Senior Technician from Fertilizer Corporation of India, Ramagundam and her mother is an entrepreneur. Chandrakala is the third child to her parents. She has an elder brother, B. Raghuveer, who is working as a Technical Officer in DLRL Organisation and a younger brother, B. Mahaveer, who is a banker at the State Bank of India in Ramagundam, Karimnagar. She also has an elder sister, B. Meena, who works in the beauty industry. 
Chandrakala married A Ramulu, an executive engineer of Ramsagar Project, while she was in her 2nd year of BA. The couple is blessed with a daughter, Kirthi Chandra. 
Physical Appearance
Height: 5'4″
Weight: 55 kg
Career
After qualifying the Civil Services Exam, Chandrakala became the IAS Officer of UP Cadre in 2008. She was appointed as the Chief Development Officer of Allahabad in 2009. Later, in 2010, Chandrakala became the SDM of Allahabad. She was appointed as the District Magistrate of Hamirpur (2012), Mathura (2014), Dulandshahr (2015), and Bijnor (2016). She has also served as the District Magistrate of Meerut in 2016. She became the 2nd female District Magistrate of Mathura District after Anita Meshram.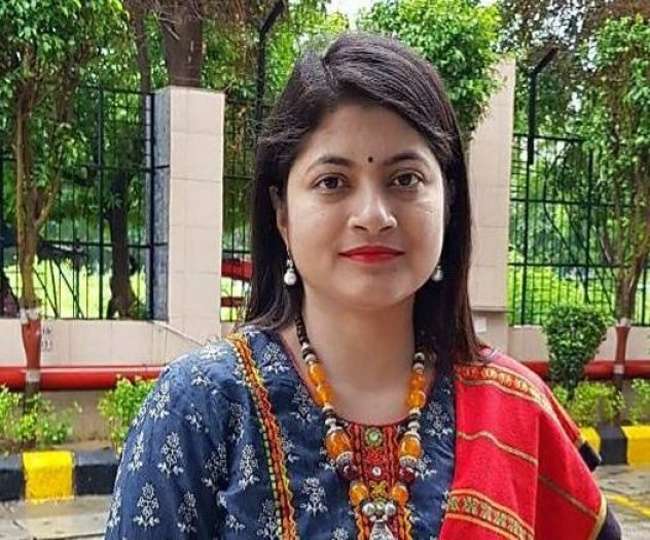 In March 2017, Chadrakala held the office of the Director of Swachh Bharat Mission, New Delhi and the office of the Deputy Secretary, Ministry of Drinking Water and Sanitation. During this time, she was appointed as the Personal Secretary of Sadwi Niranjan Jyoti. In 2017, she was selected as the "Special Secretary" of Madhyamik Siksha Vibhag.  She is an active member and an Internet phenomenon of social networking sites and has a huge fan following. She has a huge fan base at the social networking sites. In 2017, a video of her shouting at the officials and contractors in UP, for the damaged newly laid roads, went viral. She is referred to be the most honest and hardworking officer in media. In a latter case, she was also seen pulling up a government teacher for poor teaching and administrative misconduct. 
Controversies
Chandrakala has been in and out of the media focus for her fluctuating net worth, assets, and properties. 
Within a year of Chandrakala becoming an IAS, she became a point of discussion in a case of disproportionate assets, when her net worth took an increase from 10 Lakh to 1 Crore. 
Chandrakala was often criticised for her inconsistency in claiming her net worth and value of immovable properties. As per the rule, every India Service Officer has to declare his/her Statement of Immovable Property every year.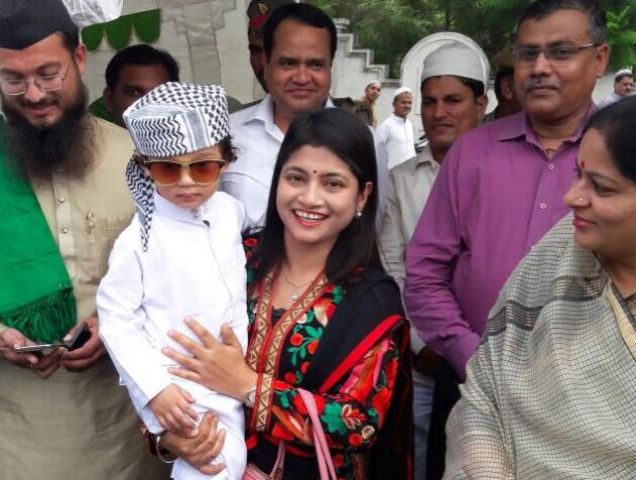 She was in controversy for putting a youth behind bars for taking a selfie with her, while she was the District Magistrate of Bulandshahr.
In 2016, she was blamed for reopening a slaughterhouse in Sahaspur, Bijnor. 
She hit the headlines in January 2019 when CBI accused her of allegedly bypassing rules while granting sand mining licences while she held the office of the District Magistrate of Hamirpur in 2012.
Net Worth & Salary
Chandrakala's salary as an IAS Officer is ₹91400/Month plus Other Allowances (as in 2019). Her Net Worth is around ₹1 Crore (as in 2014).
Assets/Properties
Chandrakala owns a plot worth ₹10 lakh in Ranga Reddy, Telangana. She is the owner of a 267 square yards house/plot worth ₹45 lakh in Annapurna Nagar, Andhra Pradesh. She has a flat worth ₹67 lakh at Sarojini Naidu Marg in Lucknow and an agricultural plot worth ₹7 lakh in Karimnagar, Andhra Pradesh. She resides at Flat No. 101
Sapphire Homes Apartment, Sarojini Naidu Marg, Near Yojana Bhawan, Lucknow.
Signature
Facts
Chandrakala was a below-average student during her school and college days. She failed to get admission in Science, Commerce, and Mathematics streams in higher studies. 
She is very close to her mother, B. Lakshmi and often credits her mother for her success. 
During the UP Assembly Elections in 2017, BJP accused Chandrakala of helping the ruling party and stated that she was biased in the elections and further demanded her transfer from the Election Commision. 
Her hobbies include Reading, Gardening, Cooking, and Travelling.