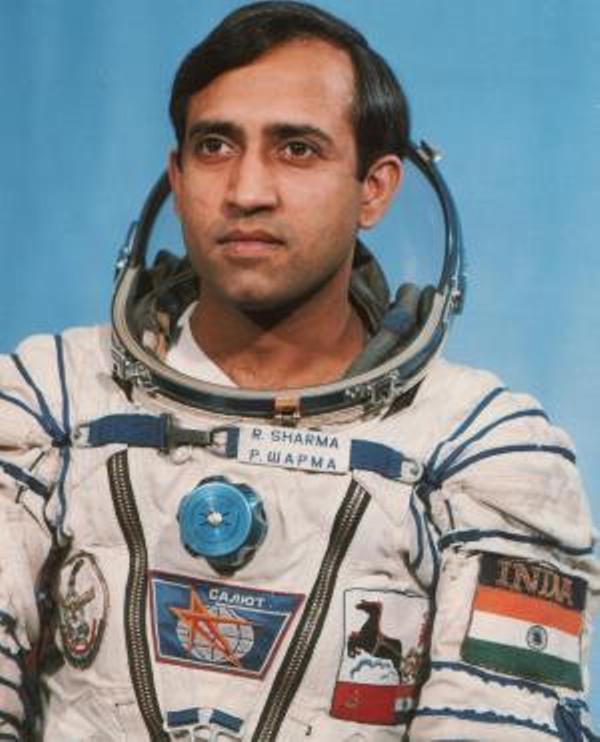 Rakesh Sharma is a former Indian Air Force Pilot and cosmonaut, who became the first Indian citizen to travel into Space.
Wiki/Biography
Rakesh Sharma was born on 13 January 1949 (age 71 years; as in 2020), in the Patiala city of Punjab, India. He attended St. Ann's High School, Secunderabad and later joined St. Georges Grammar School, Hyderabad. He graduated from Nizam College, Hyderabad and was admitted to National Defence Academy, Khadakvasla, Pune. His Zodiac/Sun sign is Capricorn.
Physical Appearance
Height (approx.): 5′ 6″
Eye Color: Light Brown
Hair Color: White
Family, Caste & Wife
Rakesh was born in a Gaur Brahmin Family to Devenddranath Sharma and Tripata Sharma. He got married to Madhu, an Interior Designer.
The couple has a son Kapil Sharma, who is a film director and a daughter Krittika Sharma, who is a senior Design Associate & Behavior Architect. They had on more daughter Mansi, who died at the young age of six.
Career
Rakesh Sharma joined as a test pilot in the Indian Air Force in 1970. He progressed through many levels and was appointed as the Squadron Leader and Pilot in the Indian Air Force in 1984.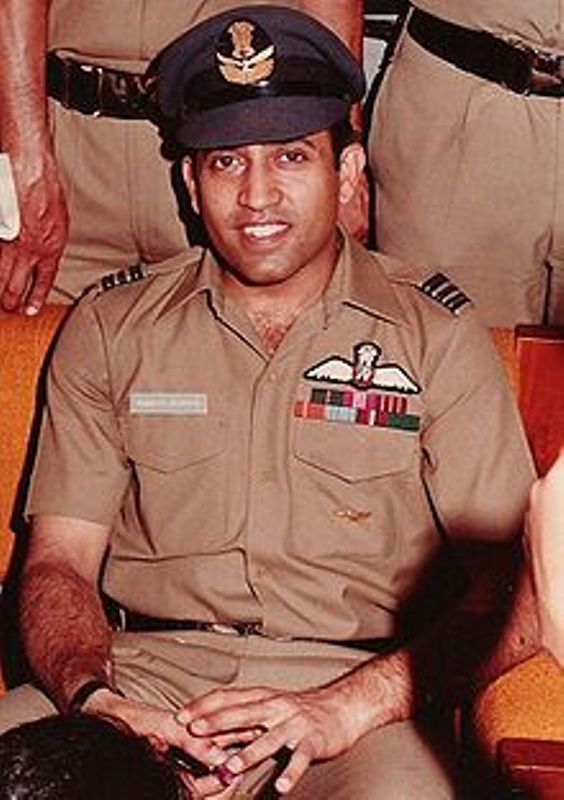 He joined The Indian Space Research Organisation and the Soviet Intercosmos space program, after being selected as a Cosmonaut on 20 September 1982. He flew into space towards Salyut 7 Orbital Station, in Soyuz T-11 along with ship's commander, Yury Malyshev, and flight engineer, Gennadi Strekalov.
Rakesh became the first Indian citizen to travel into space, spending 7 days, 21 hours and 40 minutes. He retired with the rank of a wing commander. He joined Hindustan Aeronautics Limited (HAL) in 1987 and served as the chief test pilot in the HAL Nashik Division until 1992, before moving to Bangalore to work as the chief test pilot of HAL. He retired from flying in 2001.
Awards and Honors
Videsh Seva Service Medal
25th Anniversary Of Independence Medal
9 Years Long Service Medal
Favourite Things
Travel Destination: Nilgiri Hills, Tamil Nadu
Facts
His ancestors hail from Multan, West Punjab (present-day Pakistan).
Since his childhood, Rakesh was fascinated by the outer space world. Recalling the event of Yuri Gagarin's entry to space, Mr Sharma says,


I was a student when Yuri Gagarin became the first man in space in 1961, and I lapped every written word."

He was just 18 when he joined the Indian Air Force as a Cadet in 1966.
In the year 1980, the Indian Air Force (IAF) was asked by the Indian Space Research Organisation (ISRO) to select two cosmonauts for a joint Indo-Soviet mission. Wing Commander Ravish Malhotra and Rakesh Sharma were selected. Due to some reasons, requirements were reduced to a single person that lead Rakesh to go for the task.
Rakesh undertook the scrupulous training around 3 years before setting off his foot for space. He was locked inside a closed room by the Air force facility in Bangalore for 72 hours to test for latent Claustrophobia. He had to learn the Russian Language because most of the instruction was given in Russian.
He even practised 'Zero-Gravity Yoga' to deal with the issue of space sickness.
While he was training in Moscow for the space mission, he was hit with the news of the unfortunate event of his daughter, Mansi's death. Despite that, he continued his training to be the first man of India to travel into space.
 His job in space was to conduct an experiment, mainly in the field of biomedicine and remote sensing. He also did life sciences and material processing experiments, including Silicium fusing tests.
In a joint conference held in Moscow, the then Prime Minister of India, Indira Gandhi asked Rakesh about how India looked from space, the reply came, "Saare Jahaan Se Achaa (The Best in the World)."
Soon after his return to Earth, Rakesh became a hot topic in media; both in India and Abroad. His daily routine was surrounded by press conferences, interactions, seminars, interviews, etc.
Even after accomplishing so much, he shows a humble persona and says,
I am truly grateful for the opportunity to have gone in space. But, it could have been anyone. It is like a Lottery, Meri Lag Gyi."
His achievements were soon subdued by the 1984 Anti-Sikh riots that were triggered by the assassination of Indira Gandhi.
While testing of MIG-21 fighter jet near Ozar, Nashik, he lost control causing a technical hitch. Fortunately, he ejected out of the jet at the last moment.
Many people conceive Rakesh Sharma to be the first person to walk on the moon but he is only the first Indian person to travel into space.
After his retirement from HAL, Rakesh settled in Coonoor, away from the city life. He fell in love with Nilgiri Hills, at the age of 15, when he went on a solo visit to his uncle's house.
He shares a great relationship with his former fellow Air Force Officer, Ravish Malhotra.
His son, Kapil Sharma, is a Bollywood film director, who directed the film "I, Me Aur Main (2013)."
Rakesh says that he wants to go into space again but this time being solely for the purpose of travel and exploration.
When he was in space, he had reported that there was a fire in Burma.
There is news about the biopic of Rakesh Sharma titled "Salute," in Bollywood, which is going to be the directorial debut for Mahesh Mathai. Initially, Aamir Khan and Shah Rukh Khan were on the radar for the lead, but both the actors have left the project.