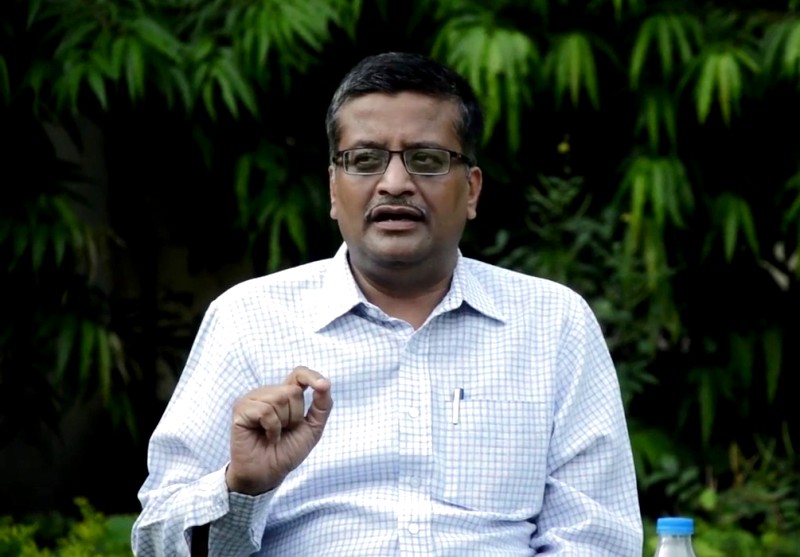 Ashok Khemka is an IAS officer from the 1991 Haryana cadre. He is known for his honest image, integrity, and for being the whistleblower of several corruption scams during the Bhupinder Singh Hooda government. He is known for cancelling the mutation for Robert Vadra's illegal land deal in Gurugram. He is known for his frequent transfers.
Wiki/Biography
Ashok Khemka was born on Friday, 30 April 1965 (age 56 years; as of 2021) in Kolkata, West Bengal. His Zodiac Sign is Taurus. He received his primary education from the St Xavier's Collegiate School, Kolkata. He completed his graduation in 1988 in B.Tech (Computer Science Engineering) from the Indian Institute of Technology, Kharagpur. Thereafter, he got his PhD in Computer Science from the Tata Institute of Fundamental Research, Mumbai. Khemka also has an MBA in Business Administration & Finance, and he holds an MA Economics degree from IGNOU. He cleared his IAS examination in 1991.
Physical Appearance
Height (approx.): 5′ 8″
Weight (approx.): 75 kg
Eye Colour: Black
Hair Colour: Black
Family, Caste & Wife
Ashok Khemka belongs to a Marwari family. Not much is known about his parents. He is married to Jyoti Khemka, and they have two sons, Ganesh and Srinath.
Career
Ashok Khemka was in the 1991 IAS batch in Haryana Cadre. He had a 2 year training period, after which he got his first posting as a Sub Divisional Magistrate (SDM). Whenever he got an unusual or an unofficial request from a senior or a politician, he used to demand it in writing. It got him reported several times to his seniors and to the Chief Minister; which was the prime reason for his multiple transfers.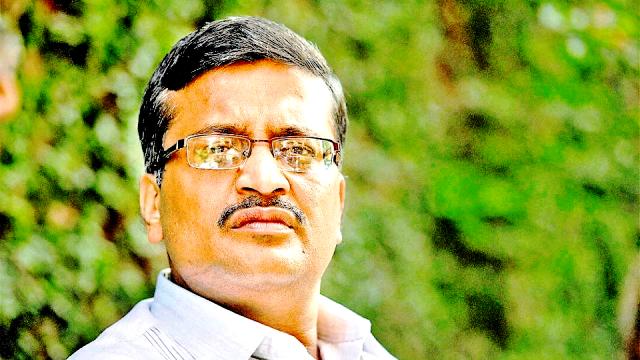 Even though a Government directive states that IAS officers should have a minimum tenure of 2 years in a posting, he kept getting transferred. He raised his voice against wrong contracts, suspicious deals, and unusual requests, but, they were mostly overlooked. His friends from his cadre used to advise him to let go of those issues, but, he always stated that he just wants to work rightfully. In 2012, he was in the news when he cancelled the mutation in a land deal between Robert Vadra's firm and DLF. He opposed the deal and stated that there were many financial irregularities in the deal.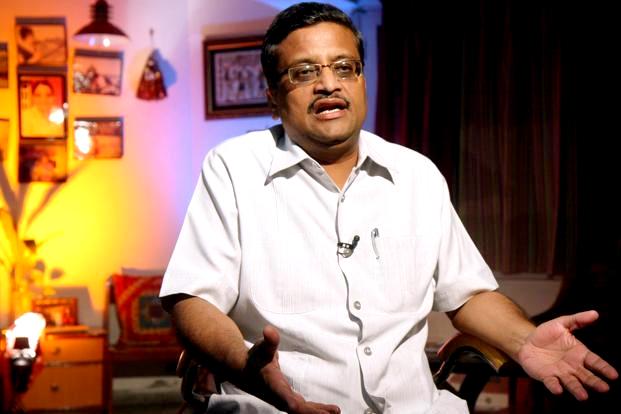 On 3 March 2019, Ashok Khemka was transferred for the 52nd time. All these transfers had caused him a lot of discomfort over the years. He had never been posted in a single place for more than 18 months, and his shortest posting was of just 11 days. After being transferred for the 52nd time, he tweeted-
किसके हितों की रक्षा करूँ? तुम्हारा या उनका जिनका आप प्रतिनिधित्व का दावा करते हैं?
दम्भ है हमें पैरों तले रौंदोगे। शौक से, कई बार सहा है, एक बार और सही।

— Ashok Khemka (@AshokKhemka_IAS) March 5, 2019
On 22 October 2021, he received his 54th transfer order in a 29-year-long career when the Haryana government transferred him as Principal Secretary, Haryana Science and Technology Department. Earlier, he held the post of Principal Secretary (archives, archaeology and museums). [1]The Indian Express
Controversies
On 15 October 2012, Ashok Khemka had cancelled the mutation of a land deal between Sonia Gandhi's son-in-law, Robert Vadra, and the real estate giant, DLF. It got him in the news. Many people opposed him, stating that he was doing this because of political motivation. Ashok Khemka stuck to his statement that he was doing his job and there was no personal agenda.
In 2012, the Haryana Government set up a committee after Ashok Khemka had alleged charges on a land deal between Robert Vadra and DLF. The committee gave Robert Vadra a clean chit and filed charges against Khemka for causing damage to Robert Vadra's reputation and illegally cancelling the land deal.
In 2017, he tweeted that a retired IAS officer was being posted as a Real Estate Regulator who was in the committee that had given a clean chit to Robert Vadra in 2012. He claimed that the posting was a reward for the clean chit that was given to Robert Vadra. He even put in a sarcastic remark in his tweet-
An officer, who was member of committee that gave clean chit to VADRA-DLF land-licensing deal in 2012, is now rewarded with the lucrative post of real estate regulator. Instead of being hauled up, some continue to make hay. What could be the secret mantra of their 'successes'?

— Ashok Khemka (@AshokKhemka_IAS) November 26, 2017
In 2017, he was transferred for the 51st time, and he was posted to work under Haryana's Sports Minister, Anil Vij. He was posted as the Principal Secretary in the Youth Affairs and Sports Department. After he received his orders, he tweeted-
So much work planned. News of another transfer. Crash landing again. Vested interests win. Déjà vu. But this is temporary.
Will continue with renewed vigour and energy.

— Ashok Khemka (@AshokKhemka_IAS) November 12, 2017
Facts
When Khemka was in the 4th standard, he memorized every chapter of his book, Radiant Reader, to teach himself English.
He received the Manjunath Shanmugam Trust Integrity Award For Public Works in 2009.
Khemka does not like being tagged as the Whistleblower IAS. Once, he tweeted that he was doing his duty, and not reporting all those irregularities would have been misconduct.
Hurt when labelled whistle-blower officer. I do what is expected of public servants. Not doing so would be misconduct.

— Ashok Khemka (@AshokKhemka_IAS) April 8, 2015
He received several death threats after he had reported the irregularities in the Vadra-DLF land deal. On 1 November 2012, he filed an FIR with the Panchkula Police, stating that he received death threats over the phone and faced harassment regularly as people would drop blank calls at his home in the middle of the night and would ring the bell of his house and escape before Khemka could answer.
He has been transferred through 47 departments in his 27-year career. All his transfers and postings have been in different departments, except for two postings.
When he used to ignore unofficial requests and demands of senior officials, he would get transferred to a different department with a smaller rank, or he would have to give up his official car or official house. He stated that he used to be humiliated as he had to work as a lower rank officer being an IAS.
In 2011, he was presented with the S.R. Jindal Prize for "Crusader Against Corruption"  and was awarded a cash prize of INR 10 lakhs; for his efforts in exposing corruption.
In 2103, Arvind Kejriwal approached him and proposed him to join the Aam Admi Party (AAP); because of his clean image and his stance against corruption. Khemka refused, stating that he may join politics only after the age of 60; after the completion of his service.
I invite Ashok khemka to join Aam Admi Party and fight elections against Mr Hooda and defeat him.

— Arvind Kejriwal (@ArvindKejriwal) August 10, 2013
In 2016, Ashok Khemka topped the Punjab University Law Exam by scoring 166.37 marks and beat more than 4000 Law aspirants. Khemka stated that he always had an interest in law, and he will pursue law as a career once he retires.