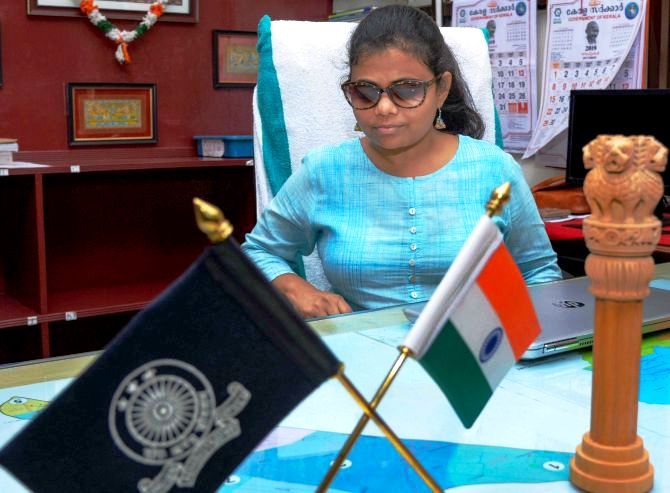 Pranjal Patil is India's first visually impaired IAS officer. She came into the spotlight when she cracked the UPSC entrance exam in 2015`
Wiki/Bio
Pranjal Patil was born on Friday, 1 April 1988 (age 31 years; as in 2019) in Wadaji Village, Jalgaon, Maharashtra. Her zodiac sign is Aries. Pranjal was born with weak eyesight. According to one source, she lost her vision when she was six years old. Reportedly, Pranjal lost vision after her eyes were exposed to direct sunlight[1]HindustanTimes. According to another source, one of Pranjal's classmate hit her in the eye with a pencil. She was rushed to the hospital, but the doctors were not able to bring her vision back. The doctors also stated that she would soon lose vision in her other eye too, and after a year, Pranjal was completely vision impaired with 100% blindness[2]AmarUjala.
Her family then moved to Mumbai, and she did her schooling from the Kamla Mehta School for the Blind in Dadar, Mumbai. She was a very bright student, and she always used to score well in exams. She studied there till class 10th. Then she took admission in the Chandibai Himatlal Manshukhani college in Ullhasnagar, where she pursued her intermediate. After her graduation, she pursued Bachelor of Arts (BA) from St. Xaviers College, Mumbai. Pranjal then moved to New Delhi, where she took admission in the Jawaharlal Nehru University (JNU), and she pursued Master of Arts (MA). She went on to pursue her Master of Philosophy (MPhil) from JNU and then her PhD in International Relations from JNU as well.
When she was in college, her friend read to her about the Indian Administrative Service (IAS). Pranjal was instantly interested in the civil services, and she decided that she'll pursue a career in civil services. However, Pranjal wanted to qualify in her first attempt, so she waited until she was ready to appear in the examination. In 2015, when she was pursuing MPhil, she started preparing for the UPSC examination. She took the help of technology and she used a software named Job Access With Speech (JAWS) to prepare for her exam. JAWS is a screen reading software which helps visually impaired students to read the screen with text-to-speech output and a refreshable braille display.
In an interview, Pranjal stated that it was very hard for her to prepare for her exams. She had to scan the books which she had to prepare from; as JAWS can only read out printed documents. She also had to find a writer for her to prepare for her exams. The main exam is 3 hours long, but students who use a writer get 4 hours to complete the paper. Hence, she had to find a writer who would match the speed of her dictation. Her friend Vidushi came to her help. Pranjal was very happy with Vidushi, as she also used to help her with her preparations. Pranjal once stated-
I had perfect tuning with Vidushi. She would scold me if I slowed down in the exam. It was like I uttered a word and it was on paper"
Physical Appearance
Height (approx.): 5′
Eye Colour: Black
Hair Colour: Black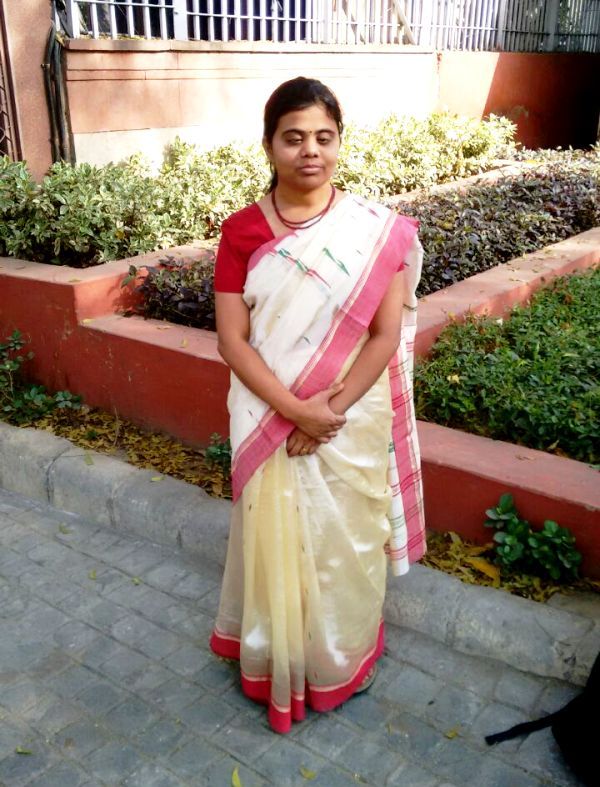 Family & Husband
Pranjal belongs to a Hindu Family. Her father, Lahen Singh B Patil, is an engineering assistant. Her mother, Jyothi Patil, is a homemaker. She has an elder brother who is married. Pranjal is married to Komal Singh Patil, who is a businessman.
Career
In 2015, Pranjal attempted the UPSC entrance exam for the first time and she qualified with AIR 773. She was allotted a job with the Indian Railways Accounts Service (IRAS). The Department of Personnel and Training (DoPT) sent her a letter informing about her job allotment and that her training will start from December 2016. She was excited about her allotment, but in November 2016, she was sent another letter by the DoPT that her appointment was being cancelled as the Indian Railways does not employ anyone with 100% blindness.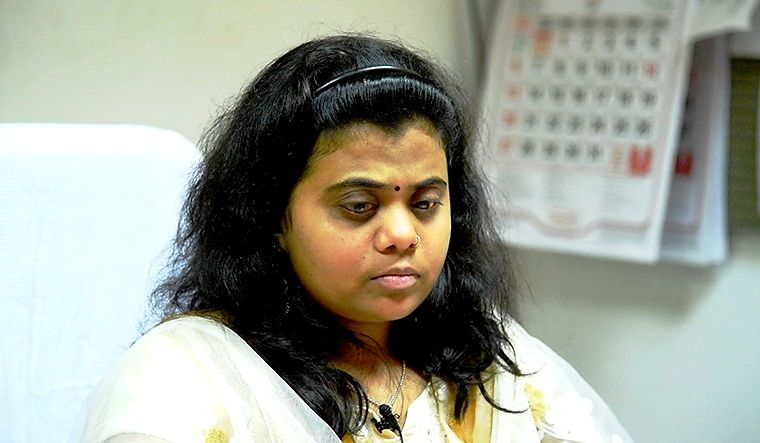 Pranjal was very angry upon hearing this. She wrote letters to Prime Minister Narendra Modi, Railways Minister Suresh Prabhu, and other high ranking officials, seeking an explanation and justice. She stated that when there is a quota for handicapped persons, then why is she being refused a job. The Indian Railways also responded that they never employ anyone with a 100% blindness, hence, the DoPT should not have allotted her the job in the first place. A few months later, she was allotted another job with the Postal and Telecommunications Department. Patil was furious as the allotment was of a lower level than what she was entitled to based on her merit. Pranjal sought the help of the media and stated that she passed the UPSC entrance exam like any other person would have, and she should be given a job based on her merit.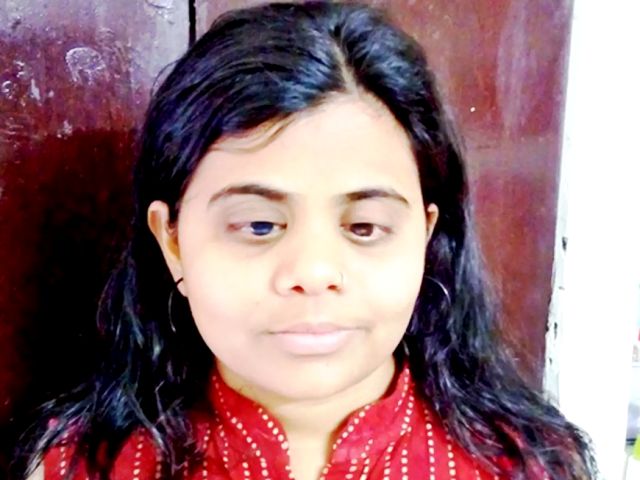 She also met the Railways Minister Suresh Prabhu, who assured her that she will get a job based on her merit. Suresh Prabhu even tweeted stating that Pranjal will be allotted a job soon based on her merit. She was later allotted a different job, and she even joined the training. In 2017, Pranjal attempted the UPSC entrance exam once again, and she qualified this time with AIR 124. It was a big achievement for her. She became the first student to qualify for IAS as a blind student. She was lauded throughout the nation. People congratulated her and she was felicitated by Akashwani Pune on her achievement.
In 2018, she completed the first part of her training from the Lal Bahadur Shastri National Academy of Administration in Mussorie, Uttarakhand. In May 2018, she took charge as the Assistant Collector of the Ernakulam district in Kerala, which was also a part of her training.
On 14 October 2019, Pranjal took charge as the Sub Collector of Thiruvanthapuram, and she also became India's first vision-impaired IAS Officer. On her first day, she was greeted and welcomed by the District Collector of Thiruvanthapuram, K Gopalakrishnan. He also stated that her appointment was an auspicious event for the district of Thiruvanthapuram.
Facts
When she was in college, she used to travel from her home in Ullhasnagar to Chatrapati Shivaji Terminus (CST) to her college. She stated once that she never had any problems while travelling, people were always nice to her, and they would always help her cross the road, board the train, climb the stairs, and she never faced any problems.

Pranjal never took any coaching classes for her preparation for the UPSC entrance exam. In an interview, she stated that she was not very disciplined during her initial days of preparation. Hence, she started taking tests, which helped her get the right discipline for her preparations.

Pranjal idolizes Stephen Hawking and Daisaku Ikeda. Daisaku is a Japanese Buddhist and philosopher, and she follows and reads his writings every day, as it helps her believe that she can achieve anything.
In December 2018, she came into the spotlight when she became an organ donor in her brother's wedding. She also helped the organization set up a stall at the wedding to help spread awareness about organ donation. Pranjal also stated that she did this in public to encourage more people to become organ donors.
In an interview, Pranjal stated-
Success doesn't give inspiration; the struggle behind success gives you the inspiration. But success is important because only then people will be interested to know your struggle. The attitude and the approach to do something matters and then each individual can become a building block for a beautiful society"