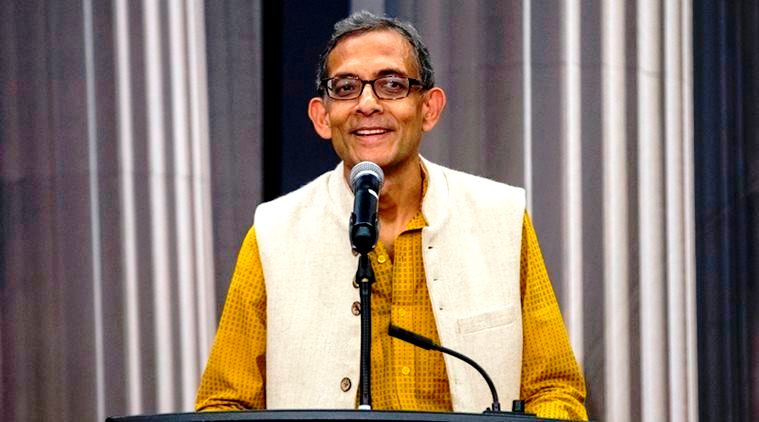 Abhijit Banerjee is an Indian American economist who won the 2019 Nobel Prize for Economics.
Wiki/Bio
Abhijit Banerjee was born on Tuesday, 21 February 1961 (age 58 years; as in 2019) in Kolkata. His zodiac sign is Pisces.
He did his schooling from the South Point School in Kolkata. He pursued his B.S. degree in economics from the Presidency College, Calcutta in 1981. He did his M.A. in economics from the Jawaharlal Nehru University (JNU), New Delhi in 1983. He then joined Harvard to do his PhD in Economics in 1988, where his doctoral thesis was titled "Essays in Information Economics".
Physical Appearance 
Height (approx.): 5′ 10″
Eye Colour: Black
Hair Colour: Salt & Pepper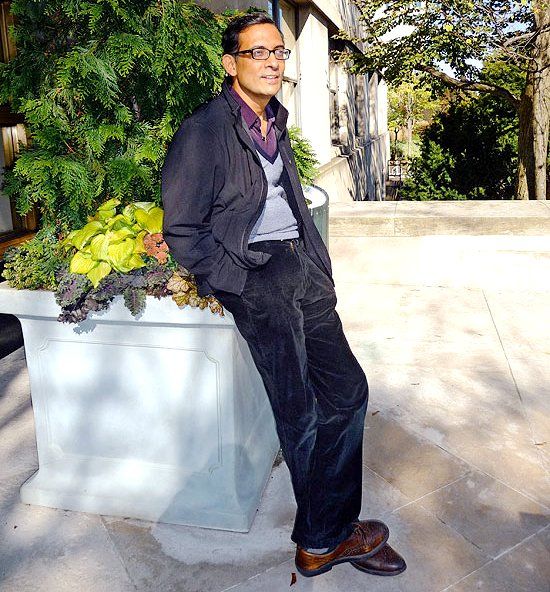 Family, Wife & Ethnicity
Abhijit Banerjee is a Bengali Indian. He comes from a family of economists. His father, Dipak Banerjee, was a professor and the head of the Economics Department at Presidency College, Calcutta. His mother, Nirmala Banerjee, was an economics professor at the Centre for Studies in Social Sciences, Calcutta.
Abhijit Banerjee has been married twice. He got married to his first wife, Dr Arundhati Tuli Banerjee when he was a professor at MIT. They had grown up together in Kolkata. However their marriage did not last long, and they got divorced. They had a son, Kabir Banerjee, but around March 2016, he passed away in a tragic accident.
In 2015, Abhijit got married to Esther Duflo, a French American economist. She was his doctoral student, and later his co-researcher. Abhijit was also the joint supervisor in Esther's PhD in economics when she was in MIT in 1999. Abhijit was still married to his first wife, Arundhati when he had a child with Esther in 2012.
Career
When Abhijit completed his PhD, he taught at many prestigious institutions including Harvard University and Princeton University. He then went on to become the Ford Foundation International Professor of Economics at the Massachusetts Institute of Technology (MIT). His research was mainly focused on development economics. He is best known for his field experiments to use them as an important methodology to discover causal relationships in economics.
In 2013, the Secretary-General of the United Nations, Ban Ki-moon appointed Abhijit to a panel of experts, who were tasked with updating the Millenium Development Goals. On 14 October 2019, Abhijit was awarded the Nobel Prize for Economics, with his wife Esther Duflo, and Michael Kremer (an American economist), for their work towards "Alleviating Global Poverty."
Controversy
In 1983, when Abhijit was in JNU, he, along with other students of JNU, staged a protest outside the residence of the vice-chancellor, PN Srivastava. The police were called, and when the students resisted the police, the students were beaten and taken into custody. Abhijit, along with 400 other students, was sent to Tihar jail. However, they were given bail 10 days later, and the charges against them were dropped after a year-long legal and political battle.
Books Authored
Volatility And Growth (2005; Oxford University Press)
Making Aid Work (2005; MIT Press)
Understanding Poverty (2006; Oxford University Press)
Poor Economics: A Radical Rethinking of the Way to Fight Global Poverty (2011; Public Affairs Book Group)
Handbook of Field Experiments, Volume 1 & 2 (2017; Elsevier)
A Short History of Poverty Measurements (2019; Juggernaut Books)
Awards, Fellowships, and Honours
Institute for Policy Reform Junior Fellow, 1993
Alfred P. Sloan Research Fellow, 1994-96
National Science Foundation Grant, 1995-98
Fellow of the Econometric Society, 1996
MacArthur Foundation Grant under the Costs of Inequality Project, 1996-2002
"Creativity Extension" of National Science Foundation Grant 1998-2000
Mahalanobis Memorial Medal, 2000, India
Malcolm Adeshesiah Award, 2001
National Science Foundation Grant "Inequality, Growth & Trade Policy," 2002-2006
Distinguished Visitor, Washington University, St. Louis, 2003
Romesh Chandra Dutt Lecturer, 2003, Centre for Studies in Social Sciences, Calcutta
National Institutes on Aging Grant "Health Care and Health Status in Rajasthan, India;" sub-grant under "Economics of Aging," 2004 – 2009
Kuznets Lecture, 2004, Yale University
American Academy of Arts and Sciences, Fellow, 2004
Member, Council of the Econometric Society, 2004
IEPR Distinguished Lecture, University of Southern California, 2006
Michael Wallerstein Award, American Political Science Association, 2006
D. Gale Johnson Lecture, University of Chicago, 2006
Honorary Visiting Professor, Institute of Development Studies Kolkata, 2006
Economic Journal Lecture, 2007
Albert Hirschman Lecture, 2007
Honorary Consultant in PEO, Planning Commission, India, 2008
International Research Fellow, Kiel Institute, 2008
BBVA Foundation Frontiers of Knowledge Award for Development Cooperation, 2009
Infosys Award in Social Sciences, 2009
Anaya Samman, Kolkata, 2011
Foreign Policy Magazine's Top 100 Global Thinkers, 2011
Sherar Shera Bengali (Best of the Best Bengali), 2012
Gabarron International Award for Economics, 2013
The Albert O. Hirschman Prize (The Social Science Research Council), 2014
Honorary Doctoral degree, KU Leuven, 2014
Bernhard Harms Prize (Kiel Institute for the World Economy), 2014
Sanjaya Lall Visiting Professor at University of Oxford, Trinity Term, 2015
Amlan Dutta Lecture, University of Kolkata, 2018
Tanner Lecture on Human Values, University of Oxford, 2018
Jean Jacques Laffont Lecture, AFSE, 2018
Nobel Memorial Prize in Economic Sciences, 2019
Favourite Things
Dessert: Bengali Sandesh adorned with rose petals
Food: Exotic Lucknow Style Kebabs
Facts
After winning the Nobel Prize, Abhjit's mother said that he forgot to tell her about his achievement, but she was very proud of him. She also revealed that Abhijit was not only good at academics, but he was also good at sports, and he has a passion for cooking too.
On 28 March 2016, after his son's death, MIT organized a special memorial service in honour of his son's memory at the MIT Chapel.