Mathew Boggs is a famous VLogger, writer, and entrepreneur. He is a dating coach and is best known for giving relationship advice to people. He is popularly known as 'Mat Boggs.'
Wiki/Biography
Mathew Boggs was born on Monday, 21 November 1977 (age 42 years; as in 2019). His zodiac sign is Scorpio.
He lives in Huntington Beach, California. He has graduated from the University of San Diego. He holds a Master's degree in Education and has done his majors in Biology. He has also taken a short-course in Life Success.
Physical Appearance
Eye Colour: Blue
Hair Colour: Ash Blonde
Family, Caste & Wife
His father's name is Harold Boggs (marriage and relationship therapist).
He got married to Irene Boggs (motivational singer & songwriter) in 2011.
The couple has a son named Bryson, and 2 daughters named Bella and Sephina.
Career
In 2003, Mathew set off in an RV (recreational vehicle) and travelled over 12,000 miles around the United States with his best friend, Jason Miller, and his Grandma Dorothy in an attempt to unravel the secrets of the successful relationships and marriages. At the end of their journey, he and his friend Jason wrote down a book titled "Project Everlasting: Two Bachelors Discover The Secrets of America's Greatest Marriages," which became a bestseller. The book was published in 2008 by Simon and Schuster.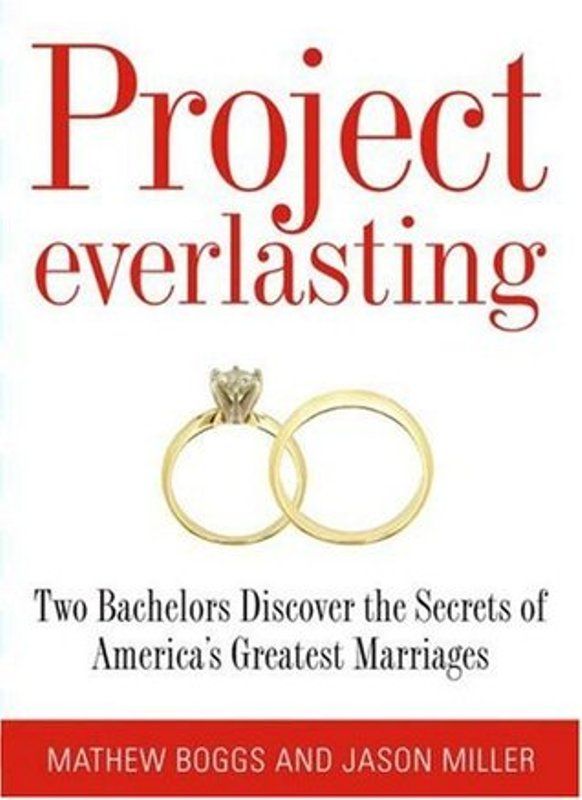 On 18 May 2007, Mathew started his YouTube channel through which, he started giving relationship advice to women. The first video that he uploaded was '3 Ways To Build Connection With Your Man.'
Mathew runs an online training business called "Cracking the Man Code," which gives coaching and relationship advice to women.
Mathew is the co-founder of a life coaching institute called "Life Mastery Institute" with Mary Morrissey, John Boggs, Jennifer Jiménez, Rich Boggs, and Kirsten Welles. The institute was founded in 2009 and was made to help an individual become a trained and certified life coach.
Boggs specializes in helping women gain an understanding of what men's hearts and minds actually hide. Mat believes that this awareness will help them draw an extraordinary relationship in their lives that they can't even dream of. Boggs also gives advice to men, for example, if you don't know how to text a girl younger than you or how to behave with such a girl on a date, his love-coaching program can help you too.
Favourite Things
Travel Destination: Turkey
Facts
He likes travelling and cooking.
Mat was initially preparing to become a doctor. He was taking his pre-medical course and was preparing for the MCAT (Medical College Admission Test). But, he wanted to become a teacher deep down. He called his mother and asked as to what should he be doing. His mother replied-


Do what gives you life"
Mat has appeared on the famous shows such as The Today Show, CNN, Headline News, Oprah and Friends, ABC, The Hallmark Channel, The Style Network, and many others.
Ever since his childhood, Mathew desired to obtain an ultimate relationship. He wanted his love life to be like his parents.
After his parents got divorced, he started to question his faith in love and marriage. Seeing his grandparents, who had been happily married for decades, he regained his faith in love and marriage.
He came in a relationship but the relationship could not work well, which hurt him. After a long time of staying single, he decided to learn about long-lasting relationships. He started meeting professionals, attending seminars and reading books to learn more about relationships.
He then decided that he need real experiences of the people and set-off in a 12,000 miles journey to know about experiences long-lasting couples across the United States in 2003. The journey came to be known as 'Project Everlasting' and became a huge success.
He met Irene for the first time at Los Angeles Wedding Expo in 2007. Mathew approached her and she rejected him. Mathew kept on approaching her and Irene kept on rejecting him. Until one day, he showed Irene 'Project Everlasting' and Irene started to like him. Their bonding grew and finally, they got married in 2011.
Talking about his life's mission, he says-


My mission is to increase love in the world, one heart at a time. I've dedicated my life to helping people just like you find love and create extraordinary relationships."
Mat has produced a documentary film and has hosted his own international reality relationship radio show for women called "The Bachelor Pad: Relationship Secrets From The Man Cave."
He has also hosted an international peace symposium with the Dalai Lama.