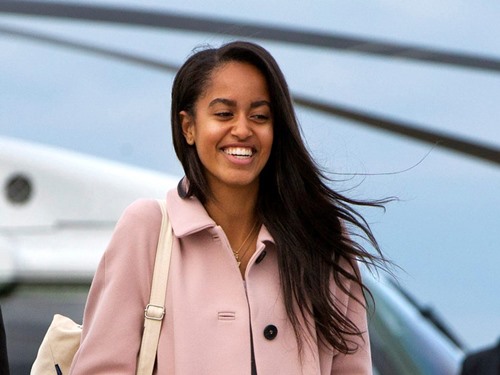 Malia Obama is the elder daughter of former President of the United States of America Barack Obama, and former First Lady Michelle Obama. She is well-known for being vocal about social injustice.
Wiki/Biography
Malia Ann Obama was born on July 4, 1998 (age 22 years; as of 2020), in Chicago, Illinois, United States. Her zodiac sign is Cancer. Malia attended the University of Chicago Laboratory School in 2008. She was then transferred to Sidwell Friends School in 2009, and she finished her schooling in 2016. In 2017, Malia went to Harvard University for higher education. [1]Town&Country
Physical Appearance
Height (approx.): 5′ 10″
Eye Color: Black
Hair Color: Black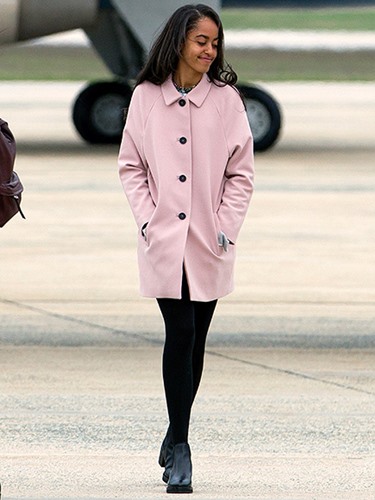 Family & Ethnicity
Malia Obama belongs to an African-American family as Barack Obama's parents were of different ethnic groups. Barack Obama's mother, Ann Dunham, was an American of European descent, and his father was African. Michelle Obama was born to an African-American family. [2]Washington Post
Parents & Siblings
Malia Obama was born to Barack Obama, former President of the United States, and Michelle Obama, former First Lady of the United States. She has a younger sister, Sasha Obama.
Relationships & Boyfriend
Malia Obama is in a relationship with Rory Farquharson. Rory was born in a business family belonging to Suffolk, the United Kingdom. His father is the CEO of an investment firm, and his mother is an accountant.
Career
Malia Obama went to Harvard University in 2017, but her major in college is still unknown. However, Michelle Obama has often mentioned that Malia is interested in filmmaking, and she might pursue her career in the field of film direction and production. In 2015, Malia Obama worked as a production assistant intern on the set of HBO's television series 'Girls.' In 2017, Malia was also seen at the Sundance Film Festival where she attended the screening of the film 'Beach Rats.' After graduation from school, Malia took a break before joining Harvard, and during that break, Malia focused on her career. Malia spent her summer holidays working as an intern at the U.S. Embassy in Madrid, Spain. Malia showed her interest in political activism as she participated in the protest held against the Dakota Access Pipeline project in 2017. During the year gap between her school and college, Malia worked as an intern at The Weinstein Company, an independent film studio.
Malia Obama hangs with Lena Dunham on the set of "Girls" in Brooklyn http://t.co/dABScnN7yS pic.twitter.com/pW7PWBPWO5

— Page Six (@PageSix) July 3, 2015
Facts/Trivia
Malia Obama often enjoys consuming alcoholic beverages and smoking cigarettes with her friends when she is out for trips.
The Obama family has been heavily guarded by security agents for a long time to protect the family from any possible threats. However, after Obama's second presidential term was over, Malia and Sasha began making public appearances, and they both started getting captured by paparazzi. Malia was often spotted on the streets for a run, or for lunch parties with her friends during holidays.
Malia Obama actively participated in sports during her school days, and she won several basketball and tennis titles for performing well during the games.
Malia Obama's birthday falls on the biggest federal holiday in America, i.e., on July 4th. The 4th of July marks the Independence Day of the United States of America. As former President of America Barack Obama used to visit different states on July 4th to deliver speeches, and due to this, Malia has celebrated most of her birthdays in hotel rooms. The family would often order food and cake in the rooms to celebrate her birthday.
Malia has visited several countries during her father's presidential term. In 2016, Malia Obama had the opportunity to go for a 'secret' trip to Bolivia and Peru, but later, the was leaked in media. The American Embassy officials hired three brothers (local guides) to guide the former President's daughter and her friends on the hike across Bolivia's majestic Cordillera Real mountain range. During the trip, Malia was not given any special treatment, and she even helped in cooking along with her fellow travelers.
Malia Obama has a peanut allergy. In 2013, Barack Obama signed a bill that would help the schools fight the battle against food allergy attacks in school. During the signing event, he said-


Some people may not know that Malia actually has a peanut allergy. She doesn't have asthma, but obviously making sure that EpiPens are available in case of emergency in schools is something that every parent can understand."
Barack and Michelle Obama have always made efforts to provide their kids with the best life but to also help them learn to live a normal life. During an interview with the popular American talk show host Rachel Ray, Michelle told her that the Secret Service agents taught Malia Obama how to drive. In 2014, Barack Obama was the president and according to the US government security protocols, the president and his family are not allowed to drive any vehicle on their own. However, the parents took the decision, and the agents were given the duty to teach Malia how to drive. [3]

CNN
Despite being the daughters of the former President of the United States, Malia Obama and Sasha Obama have been taught to take care of their personal chores like making their own beds and cleaning their own room. Barack and Michelle Obama talked about the house rules during an interview, and Michelle added that the first thing she asked the White House staff to do was-


Don't make their beds. Make mine."
Michelle Obama is known as the trendsetter of the Obama family. Over the years, Malia began following her mother's footsteps, and people are noticing her for her fashion sense. [5]

The New York Times
In 2017, Barack Obama delivered a speech at the Beau Biden Foundation for Protection of Children and talked about how he felt when he dropped off Malia, at Harvard University. He said-


I dropped off Malia at college, and I was saying to Joe and Jill that it was a little bit like open-heart surgery, and I was proud that I did not cry in front of her. But on the way back, the Secret Service was all looking straight ahead pretending they weren't hearing me as I sniffled and blew my nose. It was rough."
The President and his family has to follow a certain set of rules and regulations, which are set up by the government of the United States. One of the restrictions is that the Secret Service is responsible for the transportation of the president and his family. In 2015, Malia was able to get rid of the restrictions and went for her prom night with a friend of hers. However, throughout the night, their car was being followed by the Secret Service agents to ensure their security.
Malia Obama appeared in a music video for the song "Walking on Air" by the New Dakotas in the year 2018. However, the original video was removed from YouTube, and an edited version was uploaded again where the part with Malia was removed. Later, the band made a comment regarding the matter and said-


We've edited the video to preserve privacy. Sorry about the glitchy cuts."
On 6 May 2020, a documentary on the life of former First Lady Michelle Obama was released on the online streaming platform Netflix. The documentary followed her as she went on a 34-city book tour to promote her book 'Becoming.' The documentary was titled 'Becoming' and it showed the life of Michelle Obama from her childhood in Chicago to spending eight years of her life as the First Lady in the White House. Malia Obama and her sister, Sasha Obama, made their digital debut with the documentary.
Malia Obama is an animal lover, and Obama's family has two dogs named Bo and Sunny. The dogs belong to the Portuguese Water breed.